Editors handpick every product that we feature. We may earn commission from the links on this page.
Weekend Trip Guide: Where to Sleep, Eat, and Play at Firefly Music Festival
When you're not listening to Bob Dylan, Chance the Rapper, and The Weeknd.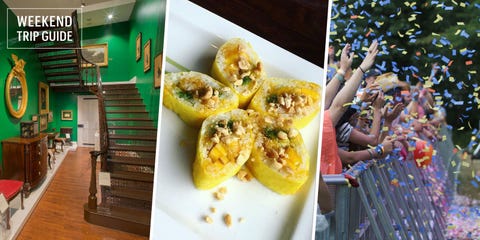 Courtesy of the Biggs Museum + Instagram
Getty Images
The thing about music festivals is that, more often than not, they are held in the middle of nowhere. Wide open spaces are necessary if you're going to host tens of thousands of visitors and their camp sites, as well as the year's hottest artists and their gigantic stages. Dover, Delaware is home to the Firefly Festival every year, there's more to this tiny city (pop: 37,000) than the festival grounds known as "the Woodlands." Dover is Delaware's capitol, which means plenty of history and dramatic government buildings, and it's packed with quirky museums and fun sites. Plus, it's located less than two hours from Philly, DC, and Baltimore. Here's how to give yourself a full tour of Dover.
This content is created and maintained by a third party, and imported onto this page to help users provide their email addresses. You may be able to find more information about this and similar content at piano.io