Editors handpick every product that we feature. We may earn commission from the links on this page.
Weekend Trip Guide: Where to Sleep, Eat, and Play at Firefly Music Festival
When you're not listening to Bob Dylan, Chance the Rapper, and The Weeknd.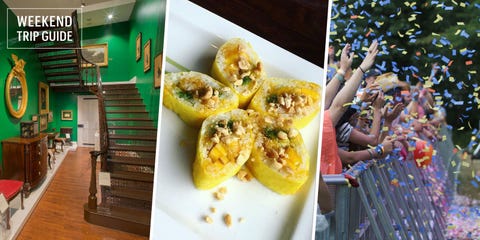 Courtesy of the Biggs Museum + Instagram
Getty Images
The thing about music festivals is that, more often than not, they are held in the middle of nowhere. Wide open spaces are necessary if you're going to host tens of thousands of visitors and their camp sites, as well as the year's hottest artists and their gigantic stages. Dover, Delaware is home to the Firefly Festival every year, there's more to this tiny city (pop: 37,000) than the festival grounds known as "the Woodlands." Dover is Delaware's capitol, which means plenty of history and dramatic government buildings, and it's packed with quirky museums and fun sites. Plus, it's located less than two hours from Philly, DC, and Baltimore. Here's how to give yourself a full tour of Dover.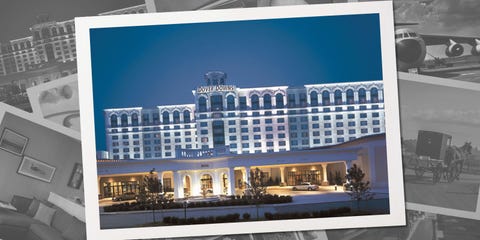 Stay: Dover Downs Inn & Casino
Firefly hosts thousands of festival-goers for sleepovers on their campgrounds—the VVIP's go the more elevated "glamping" route in luxury, igloo-style tents—but if sleeping outdoors with hoards of strangers isn't your thing, there are other options. This lively casino is a popular choice with travelers who fancy their concerts with a side of blackjack. It's is the largest casino in the state, and has over 2,000 slot machines.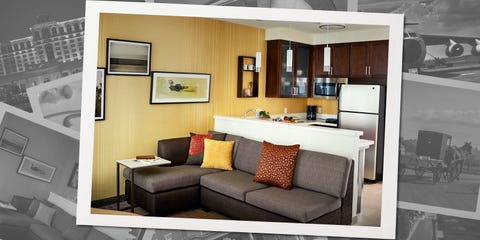 Stay: The Residence Inn by Marriott
The Residence Inn by Marriott has rooms that are simple and modern—but more importantly, beyond the decor, each room is equipped with a full kitchen so you can prep and pack food for your festival day.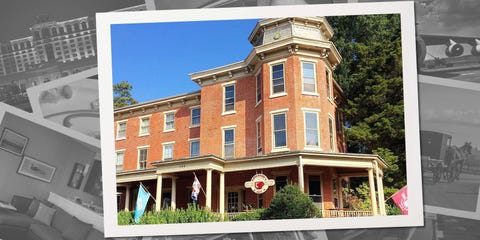 Eat: Governor's Cafe
Dover has its fair share of American eateries dedicated to fried, pub-type food. The best of these is Governor's Cafe, so-called because it's located directly across the street from the governor's mansion. A one-two sightseeing punch! Have a cup of coffee on the sweeping porch of the 1850s-era house, or rest under the wooden beams while enjoying the prime-rib sandwich.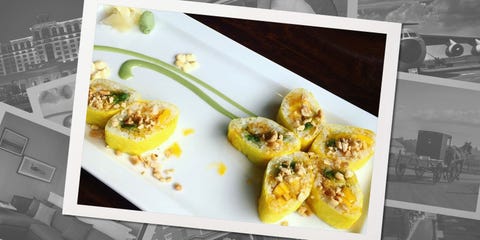 Eat: Rice
If you're looking for a bit more ~flavor~, Dover has a pair of culinary options outside the American comfort catch-all. Rice is a pan-Asian spot with affordable and solid sushi, while El Nopal is a Mexican restaurant so authentic, it's inside of someone's house. Tacos are only $2 an order, so pile 'em on.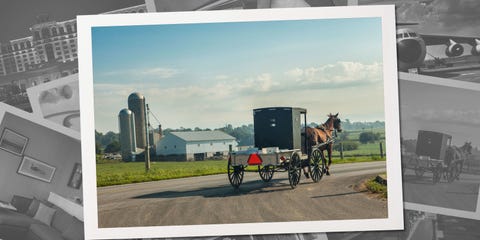 See: The Amish Life & Spence's Bazaar
You can see the Amish population of Delaware in their settlement to the west of Dover (you might glimpse the telltale black horse-drawn buggies there, with over 1,000 Amish living nearby)—but if you want to take the experience one step further, there's one stop where you can soak up culture, food, and shopping, and that's Spence's Bazaar. The oldest flea market in the state, it features antiques, handicrafts, and other odds and ends, but the real draw is the Amish food. Sandwiches, meats, candy, pickles and more are served up by the local Amish community, so hitting the bazaar is an easy way to peek into the lifestyle.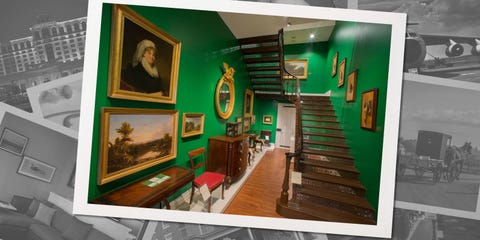 See: The Biggs Museum of American Art
Dover is also home to some funky museums. The Biggs Museum of American Art offers a permanent collection of American housewares and decorative items, such as silverware and cabinetry.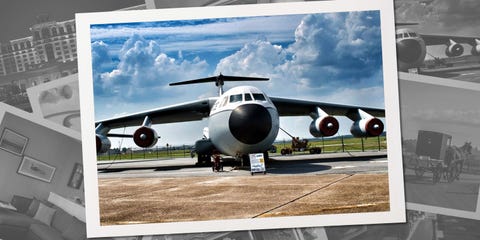 See: the Air Mobility Command Museum
Where do old airplanes go? The lucky ones go to the Air Mobility Command Museum, as their slogan proudly exclaims. Located right on Dover's Air Force Base, the space houses more than 30 military aircrafts, exhibitions about the wars in Vietnam and Korea, and even flight simulators.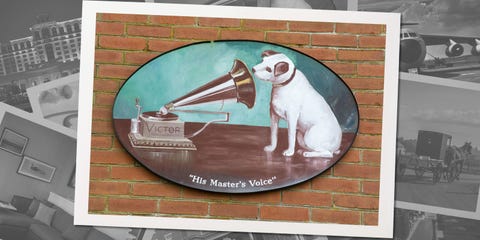 See: The Johnson Victrola Museum
The Johnson Victrola Museum celebrates the accomplishments of Delaware's own E.R. Johnson, who invented a record player that didn't have to cranked by hand. (Yes, you have him to thank for any music playing at any party, ever.) The museum is filled with antique machines as well as displays of Nipper, the curious dog from the popular Victrola ads.
This content is created and maintained by a third party, and imported onto this page to help users provide their email addresses. You may be able to find more information about this and similar content at piano.io