And The Winner Is …
Find out who won Marie Claire's readers changing the world contest.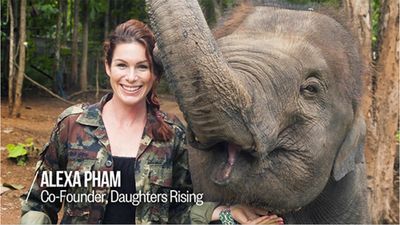 (Image credit: Archives)
In celebration of our 20th anniversary, Marie Claire set out to find readers who are changing the world. Hundreds of game-changers entered, and our editors narrowed it down to three kick-ass finalists: Chai Lai Orchid Resort's Alexa Pham, the Smart Girls Group's Emily Raleigh, and Fortuned Culture's Azie Tesfai. Our partners at Makers made short films about these women's amazing causes, you watched and voted for your favorite … and then we were hacked. That's right. Hacked. (Where's Olivia Pope when you need her?)
We reached out to Polldaddy and were given all the voting results, which we mined through with a fine-tooth comb. Because they were so closely ranked when the HTML hit the fan, we are declaring a tie between Alexa Pham and Emily Raleigh. Learn more about their work hereand here.
Congratulations to Alexa and Emily. Here's to 20 more years of inspiring women in Marie Claire!
Celebrity news, beauty, fashion advice, and fascinating features, delivered straight to your inbox!