News You Should Know
Your morning FYI.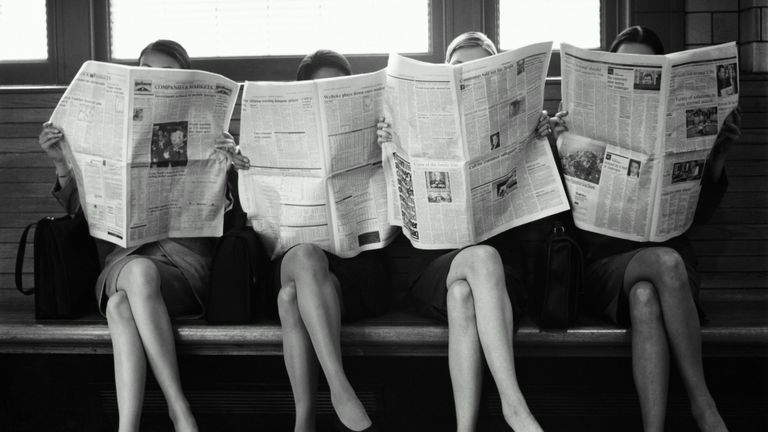 (Image credit: Getty Images)
-Two men attempted to stowaway on an 8,000-mile flight from Johannesburg, South Africa to London by clinging to the outside of a British Airways plane. One of the two men fell to his death landing on a building in West London, while the other survived but is in the hospital in critical condition. (TIME (opens in new tab))
-Dylan Roof, accused suspect in the fatal church shooting that left nine dead in Charleston, South Carolina on Wednesday, appears to have posted a manifesto online detailing his racist beliefs. The website, registered to Roof, surfaced on Twitter and may reveal the shooter's reason in targeting Charleston. (Mashable (opens in new tab))
-Pope Francis sparks controversy with his document (opens in new tab) on environmental issues and dangers of climate change, writing "We need to take up an ancient lesson, found in different religious traditions and also in the Bible. It is the conviction that 'less is more.' " Critics contend that Francis should not be applying religious theory to contemporary events. (New York Times (opens in new tab))
-President Obama was interviewed by Marc Maron for his popular podcast, "WTF", on Friday. Listeners will have access to the full interview on Monday. (Slate (opens in new tab))
-Cuba is making moves to increase its citizens' access to the Internet by introducing three dozen Wi-Fi hotspots around the island. Now Cubans too can know the privilege and perils of the black hole that is a Facebook newsfeed. (New York Times (opens in new tab))
I am an experienced editor, writer, and creative strategist, specializing in fashion, beauty, and lifestyle content for digital media outlets, as well as video and social platforms. While I currently operate as a freelance contributor/consultant, with such clients as The Zoe Report, my 10+-year background in the industry was cultivated at the dot-coms of elite publications, including Harper's BAZAAR, ELLE, and Marie Claire.