#WhenIWas: Women Are Sharing Heartbreaking Stories of Sexism and Violence on Twitter
The movement exposes just how early we deal with harassment.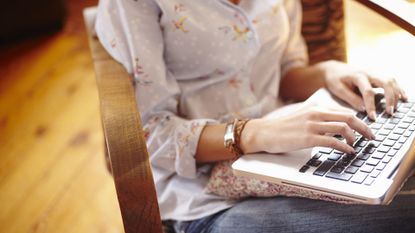 (Image credit: Marie Claire)
Women are opening up on Twitter to share stories of sexism, sexual harassment, and sexual violence from their childhood and beyond. The UK-based Everyday Sexism Project encouraged women to share their stories Tuesday with the hashtag #WhenIWas to show how early in their lives women deal with harassment.
We're using the #WhenIwas hashtag to share experiences and reveal just how early sexism, harassment, sexual violence & discrimination startApril 19, 2016
See more
Women tweeted stories about being catcalled, groped, and assaulted.
"We're often told not to make a fuss about street harassment or that we're getting upset about nothing if we talk about media sexism, but you can see from the stories we receive that these things have a [domino] effect," Bates told The Huffington Post (opens in new tab). "When you normalize these everyday pinpricks, they create an environment that makes the more serious incidents possible."
Here are some of the powerful tweets:
#WhenIWas 7 I was told that boys hit and pushed me at recess because they liked meApril 19, 2016
See more
#WhenIWas 16 on a school trip I was drugged by a man at a hostel. He attempted to rape me. Police said I was old enough to know better.April 19, 2016
See more
#WhenIWas 16 i didn't know how i was supposed to tell the boy on the bus to stop touching/groping me. i didn't know that i could.April 19, 2016
See more
#wheniwas 12 and a man yelled out of his van window that I was "a miserable cow" for not responding to his whistles and horn honking.April 19, 2016
See more
#WhenIwas 16, offered bar job on condition I wore extremely tight jeans. Later fired when stood up to boss for groping meApril 19, 2016
See more
Cecile Richards, the president of Planned Parenthood, applauded the women for sharing their stories.
Incredible bravery of women sharing their stories via #WhenIWas. Sexual assault & harassment is rampant - but we cannot accept it as normal.April 19, 2016
See more
We couldn't agree more.
Follow Marie Claire on Instagram (opens in new tab) for the latest celeb news, pretty pics, funny stuff, and an insider POV.
Kate Storey is a contributing editor at Marie Claire and writer-at-large at Esquire magazine, where she covers culture and politics. Kate's writing has appeared in ELLE, Harper's BAZAAR, Town & Country, and Cosmopolitan, and her first book comes out in summer 2023.