Sharing Your Netflix Password Could Now Be Considered a Federal Crime
So don't be surprised if your roommate cuts you off soon.
No matter how much you like the characters on Orange Is the New Black, you likely don't want to join them at Litchfield. But a judge ruled that if you're sharing your Netflix password with friends so they can watch Piper, Red, and the rest of the inmates, you could be a federal criminal, too.
Fusion reports that judges from the U.S. Court of Appeals for the Ninth Circuit ruled that sharing passwords is a criminal act. The case didn't directly involve Netflix, but the ruling could definitely be applied to it, along with Mom and Dad's coveted HBO Go login. The case involved a corporate recruiter who launched a competing company after being denied a promotion; he had his former assistant, who still worked at the old company, share her password to give him and his coworkers access to their database.
The 2-1 decision found that the workers violated the Computer Fraud and Abuse Act by accessing trade secrets "through the back door." But Motherboard notes that this act, ostensibly aimed at "hacking," actually ends up prosecuting people who do nothing close to hacking. Critics say that the way that this decision was written, companies like Netflix may be able to go after average users who share their passwords. It's unlikely, since Netflix and HBO have both said password-sharing isn't a big issue for them, but it still could be possible.
The majority opinion said this case wasn't about password sharing, but was rather about getting trade secrets, but Judge Stephen Reinhardt wrote a dissent, saying their decision could be applied to anyone who shares a password. He argued that password sharing in itself isn't that malicious, and shouldn't be prosecuted as such. "People frequently share their passwords, nonwithstanding the fact that many websites and employers have policies prohibiting it," he wrote. "In my view, the Computer Fraud and Abuse Act does not make the millions of people who engage in this ubiquitous, useful, and generally harmless conduct into unwitting federal criminals."
Follow Marie Claire on Facebook for the latest celeb news, beauty tips, fascinating reads, livestream video, and more.
Celebrity news, beauty, fashion advice, and fascinating features, delivered straight to your inbox!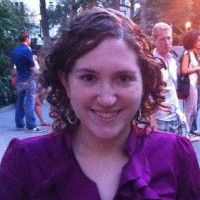 Megan Friedman is the former managing editor of the Newsroom at Hearst. She's worked at NBC and Time, and is a graduate of Northwestern's Medill School of Journalism.