15 in a Billion
With 1.4 billion citizens, mainland China is the world's most populous countryand home to one in five women on our planet, from rice farmers to multimillionaires.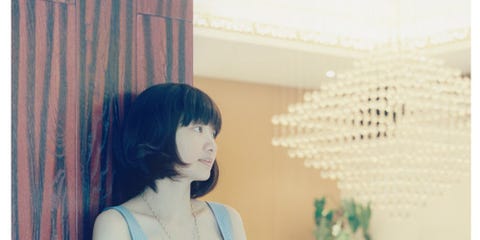 With 1.4 billion citizens, mainland China is the world's most populous country—and home to one in five women on our planet, from rice farmers to multimillionaires. Photographer Kate Peters and writer Abigail Haworth capture a portrait of a nation in dramatic flux through 15 women.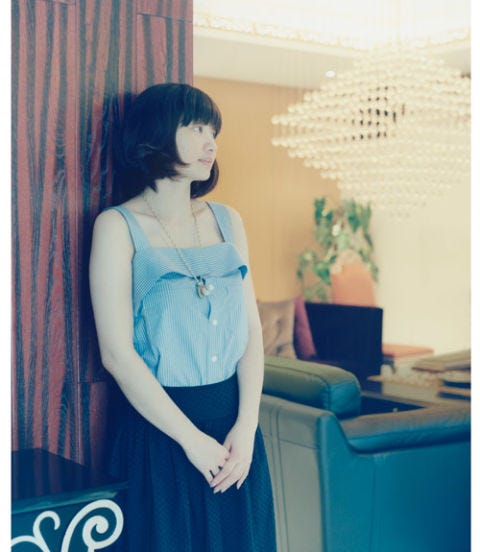 Career Girl
Lindsey Ma, 29
Ma has an MBA from a university in Canada and works at her aunt's successful cashmere clothing firm in Beijing. She's smart, pretty, and slim, but she can't find a suitable husband because she's such a high achiever. She is one of a rising number of sheng nu, or "leftover," urban career women.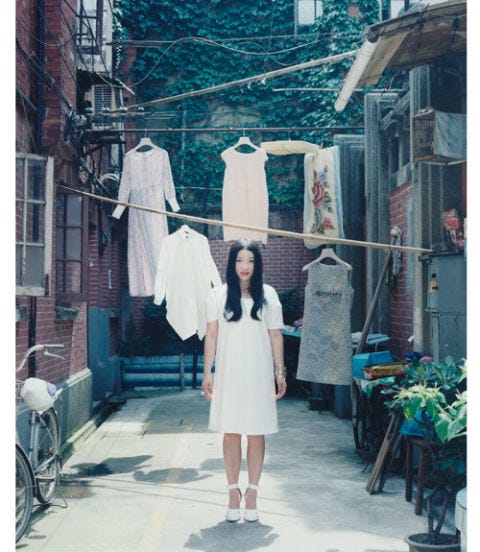 Fashion Designer
Helen Lee, 36
Born and bred in China's fashionable second city of Shanghai, designer Lee has her own label and works as a spokeswoman for the up-and-coming local fashion industry. Lee studied fashion in Japan before returning in 2002 to put a Chinese spin on her minimalist designs, and she's built up a following through word of mouth. "Designers are gaining more confidence as China grows in world importance and customers reject Western brands in favor of homegrown talent," she says.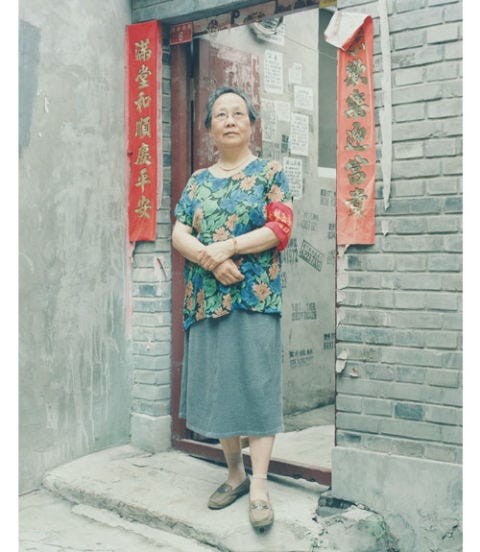 "Granny Police"
Zhanglan Zhao, 65
For all China's modernity, it's still an authoritarian one-party state. A vestige of the communist heyday is the tradition of using neighbors to keep tabs on each other. In Beijing, retired women like Zhao work in shifts as "public security volunteers," keeping the peace in the local hutongs, or "courtyard lanes," and reporting acts of public wrongdoing to the police.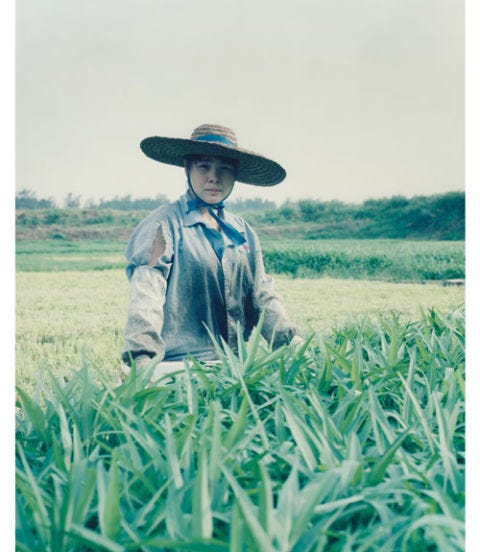 Rice Farmer
Li Liang, 30
Liang, a mother of three from the rural Guangxi province, lives a hard life during harvest season, working in the fields from midday until 4 a.m., when she and her husband take their crop to market to sell. Then they have just a few hours of sleep before starting the cycle again. Until a few years ago, rural Chinese women had one of the world's highest suicide rates, often ending their lives by drinking pesticide. Suicides have fallen recently due to growing numbers of rural women migrating to cities for work.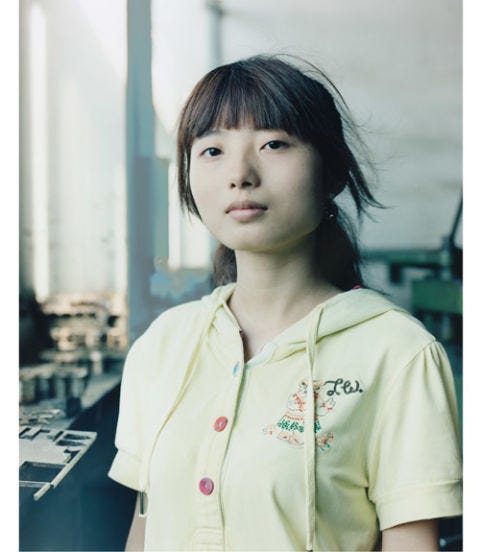 Migrant Factory Worker
Min-Jie Fu, 21
Like millions of women from the countryside, Fu left her home in rural southwest China to seek work in the manufacturing hub of Shenzhen. She found a job in a jewelry factory and lives on-site in a dormitory with four other workers. She earns $200 a month, half of which she sends home to help her impoverished parents.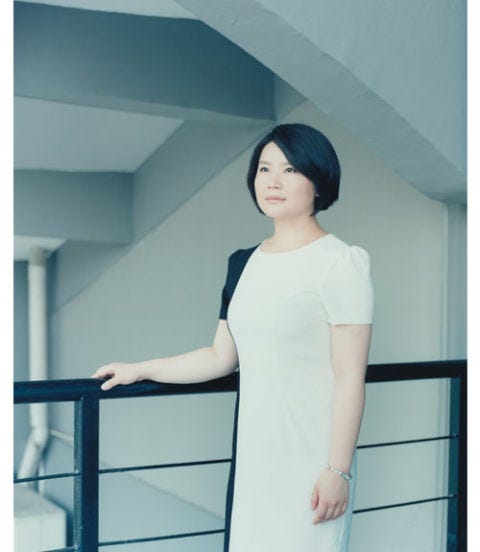 Self-Made Tycoon
Qin Wei, 33
Wei grew up in a modest household with her schoolteacher parents in the coastal city of Xiamen. After starting her own empire of PR and talent agencies in Shanghai, she is now superrich with two homes and a designer wardrobe. China has the world's greatest number of self-made female billionaires. "I plan to be one of them," says Wei.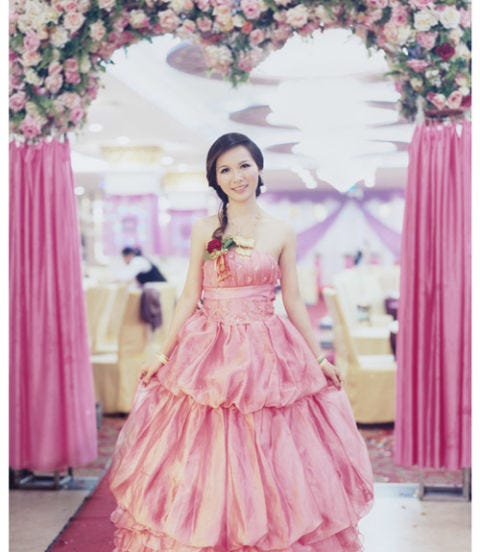 Bride
Shuiyuan Chen, 22
With 10 million weddings a year, the Chinese marriage industry is now worth an estimated $57 billion. Chen's lavish nuptials to her college sweetheart were typical for an urban educated couple: They celebrated with a banquet for 600 guests costing almost $50,000. Before agreeing to tie the knot, most modern brides insist their fiancés have a high salary and own an apartment. Chen, an accountant, lucked out--her new husband's family owns an entire 14-floor apartment building in Shenzhen. The downside? Her mother-in-law lives above them.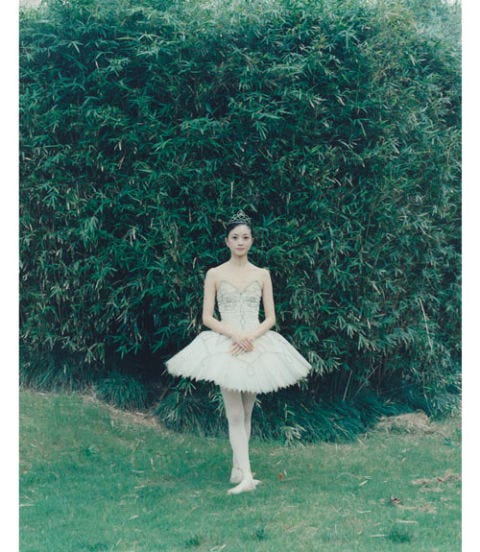 Ballerina
Wei-Ying Zhang, 35
When Shanghai-born Zhang was 10, government officials visited her school and chose her to join China's grueling national ballet training program. "Being chosen was a great honor, so it was hard to refuse," she says. She had to leave home and study dance for 12 hours a day. "The regimen was so tough that the trainees often held mass crying sessions." But Zhang says it was worth it. She became a top ballerina with the Shanghai Ballet, traveled the world, and is now a choreographer.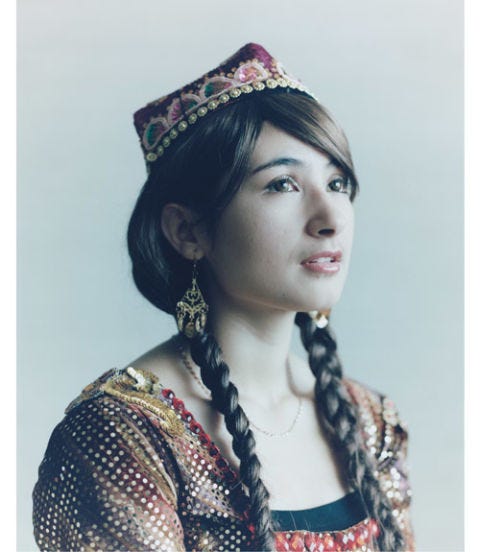 Ethnic Minority
Rena Arken, 22
Arken belongs to the Muslim Uighur ethnic minority based in the northern semiautonomous province of Xinjiang. The Uighur people have their own language and distinctive clothing, food, and music. Ethnic clashes with the majority Chinese have erupted frequently. Arken is currently a student in Beijing, majoring in media and PR. She loves her Uighur heritage and earns extra cash by singing and dancing at weddings in traditional dress. "It's hard to keep my identity in modern China, but I'm determined to try," she says.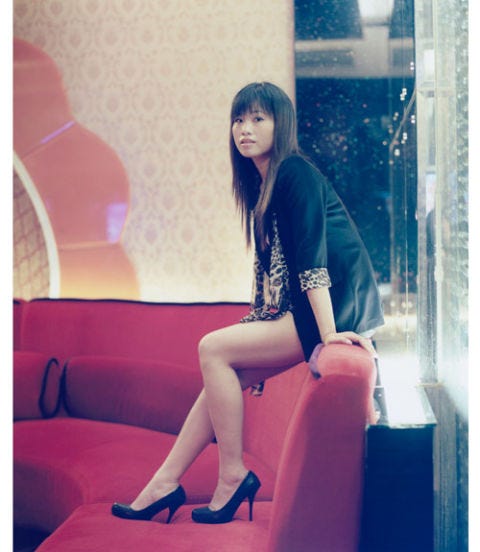 Sex Worker
San Mei, 25
In booming cities like Shenzhen, nightlife for businessmen is not complete without glamorous girls to entertain them. Thousands of rural women like San Mei work in karaoke bars and clubs, providing sex on demand for about $40 per customer. San Mei's parents, from the poor Hunan province, were fined for violating the one-child policy when she was born because she was their third daughter. (San Mei, her given name, means "third daughter.") She says she is working in the sex industry to "help pay them back." She also supports her 5-year-old daughter from a relationship with a married man.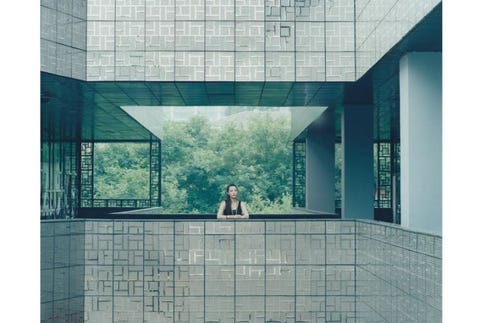 High-Class Mistress
Yixuan Wang, 29
Keeping mistresses (or concubines) has long been a status symbol for rich Chinese men. The practice was stamped out under communism, but it's back with a vengeance as the country modernizes. Wang, an exotic dancer from the freezing northern city of Harbin and shown here in an upscale Beijing shopping center, came to the capital in her early 20s and has been an ernai, or "second wife," ever since. Her string of married boyfriends has bought her luxury homes, cars, and designer clothes. But it's a competitive business. At only 29, Wang has had numerous cosmetic procedures, including breast and eyelid surgery, to help "keep her looks."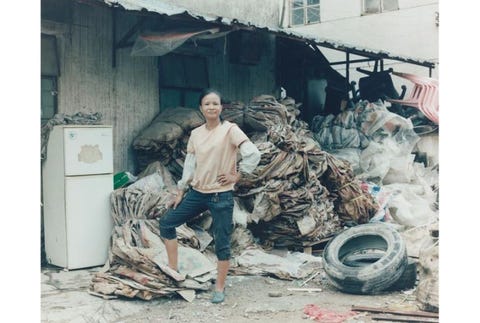 Manual Laborer
Hongyan Chen, 39
Mother-of-two Chen ekes out a living in Shenzhen, China's premier manufacturing city in the south, recycling the tons of garbage produced by rapid development. She earns 20 cents for a kilo of plastic bottles and $1 for every 100 paper sacks. It's dirty, exhausting work, but she makes just enough to survive, she says. It's a legacy of communism that Chinese women pitch in with manual labor as much as, if not more than, men.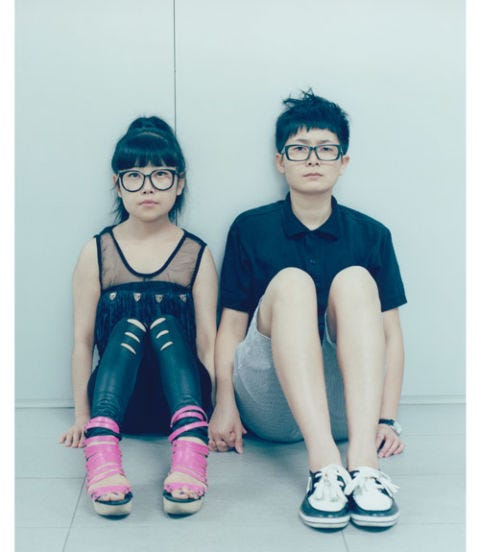 Lesbian Couple
Mandy Duan (left), 26, and Cat Liao, 25
Homosexuality is still viewed as a sickness in Chinese society. Duan, a graphic designer, and her girlfriend, Liao, a shop clerk, both left their hometowns for Beijing, where there are growing underground support networks. They met at a lesbian gathering and have been dating for a year. It's still common for gays to marry straight spouses to hide their sexuality. At 19, Liao's parents discovered she was gay and forced her to marry a man. Now divorced, she had to give up custody of her daughter to her ex-husband. There are a few positive signs of gay acceptance, however, such as the recent lifting of a state ban on lesbians giving blood.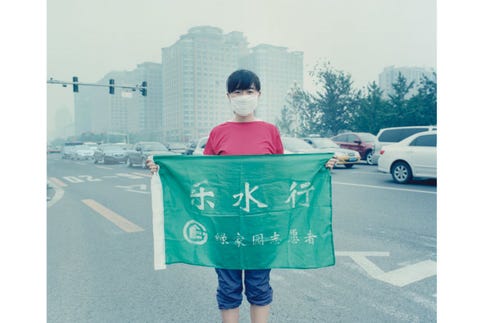 Environmental Activist
Wen Liu, 25
When Liu moved to China's capital, Beijing, from her home city of Qingdao, she didn't worry at first about the thick gray smog that blankets the city. "I thought it was mist," she says. The office worker became an activist when she learned about the horrifying extent of China's urban pollution. (By 2030, it's estimated there will be more cars in China than there were on the entire planet in 2000.) Liu spends her weekends taking samples of poisoned rivers and air, and campaigning for cleanup measures. "When I have children, I don't want them to grow up in a toxic environment."
This content is created and maintained by a third party, and imported onto this page to help users provide their email addresses. You may be able to find more information about this and similar content at piano.io