What the Last 'Downton Abbey' Red Carpet Tells Us About the Final Season
Please let Erdem = happiness, please let Erdem = happiness...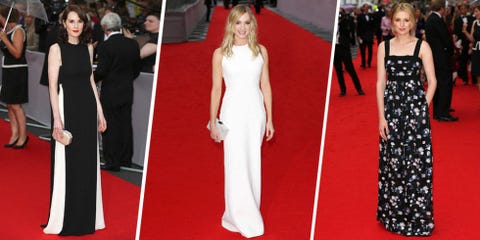 At a special BAFTA celebration of Downton Abbey on Tuesday, the series's principal actors pretended that they too had not been forsaken by Jullian Fellowes and walked the red carpet smiling even though everything is about to come to an end. Ahead, we do what we do best, which is extrapolate wildly about whether Erdem means something good will happen to Lady Edith for once.
Michelle Dockery (Lady Mary)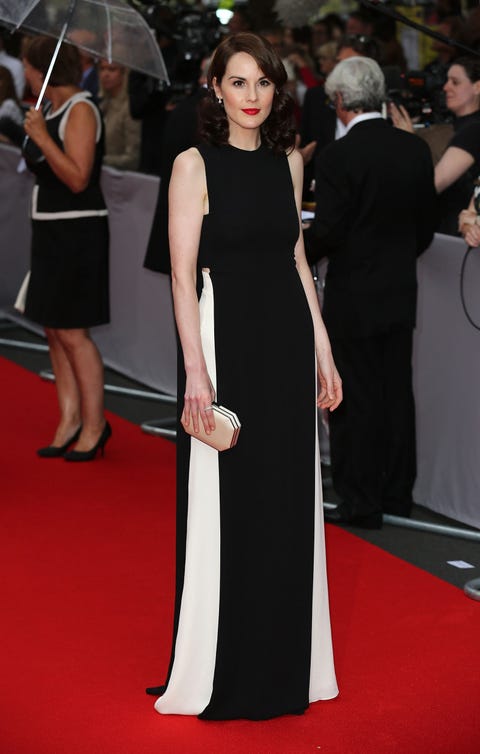 I don't know about you, but when Matthew Goode hopped into that car at the end of season five, I didn't say anything because I was grinning too widely. TBH, this monochromatic Valentino doesn't feel that "OMG Matthew Goode might help my character learn to love again," but perhaps it's a sign that Julian wants to end with sexually liberated, independent-woman Mary, who needs a man like a fish needs a bicycle.
Michelle Dockery with the twins who play George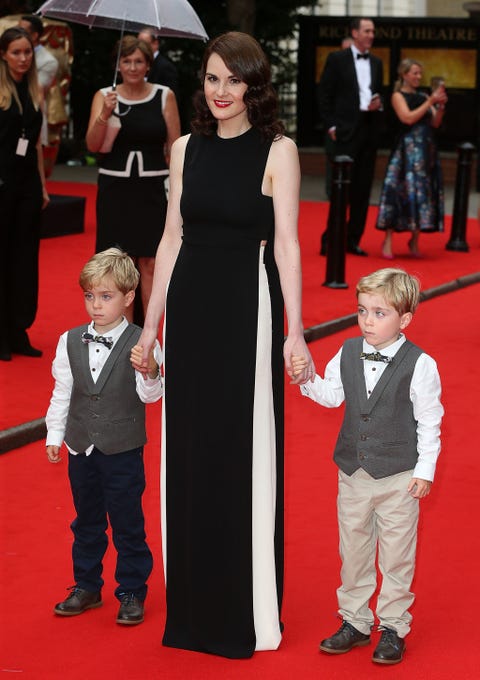 Laura Carmichael (Poor, unfortunate Lady Edith)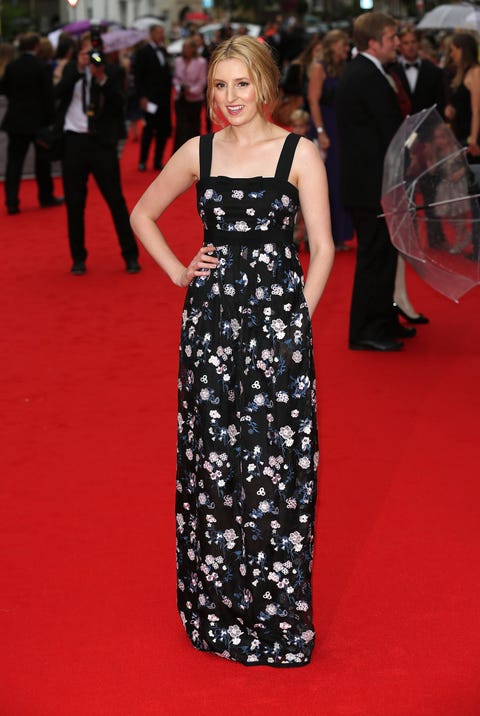 1) If I were an actress, I would always take sad-sack-looking roles, because then the contrast IRL would be *so* great, everyone would be like, "Dang. Edith is actually really pretty." 2) Floral Erdem --> spring --> hope, renewal, so this basically confirms E is going to kick ass as a (clandestine) single mom and write a scathing, revolutionary, "fictional" account of her life that scandalizes society and makes all the best-seller lists. Oh, and she's going to find true love because we all know she deserves it.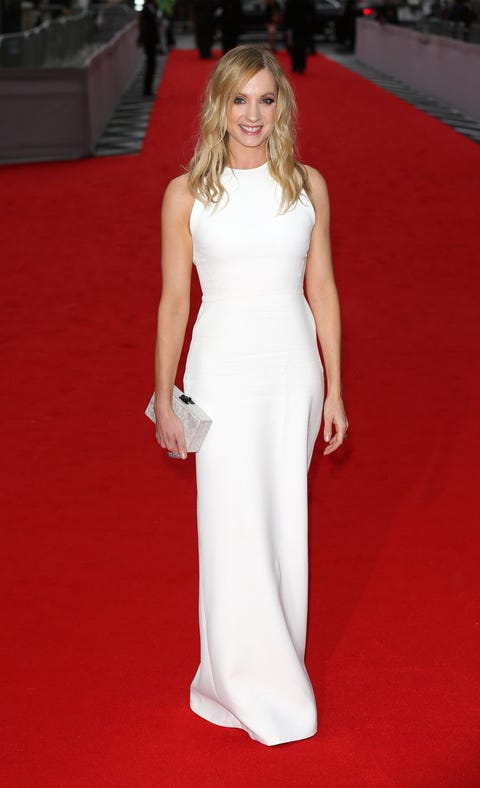 I am feeling pretty good about this white Victoria Beckham, because it reflects Anna's insides: pure, unsullied, and incapable of murder. At this point, Downton has become Julian's term paper on the incompetence of the English legal system, so wouldn't it be hilarious if Anna somehow became a barrister? Backup plan: She and Mr. Bates never have to endure another trial again, they have a baby, the end.
Joanne Froggatt, back view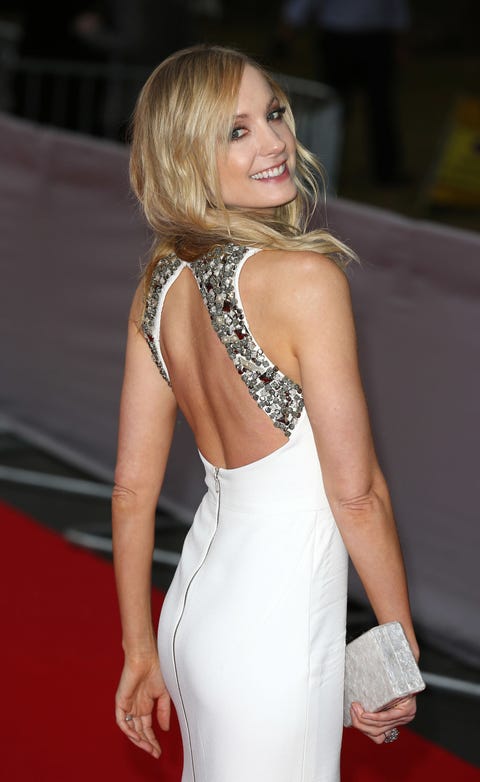 Please also let Anna have her moment of fanciness because that is only fair after a lifetime of being around fanciness 24/7 but not being able to participate in any of it. Amen.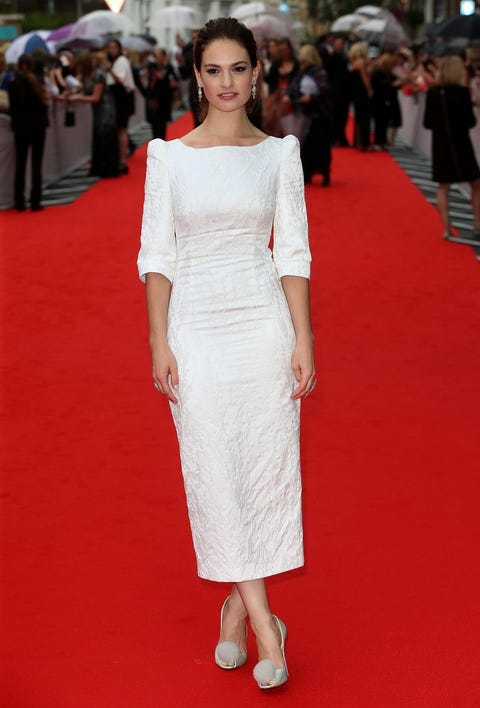 Uh, maybe Lady Rose becomes a mom?
Elizabeth McGovern (Cora)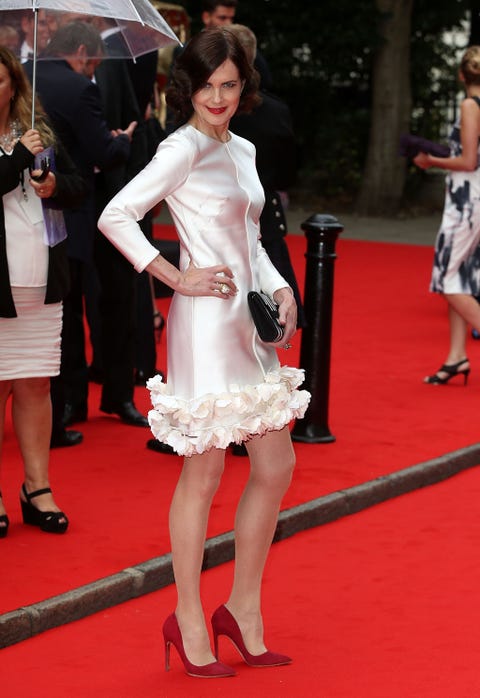 Coooooraaaaaa should get to be this sassy and flirty all the time, without Lord Grantham of the Yorkshire Hypocrites accusing her of cheating on him with that creepy art expert dude. And Shirley MacLaine needs to visit again.
Dan Stevens (Once-alive Matthew)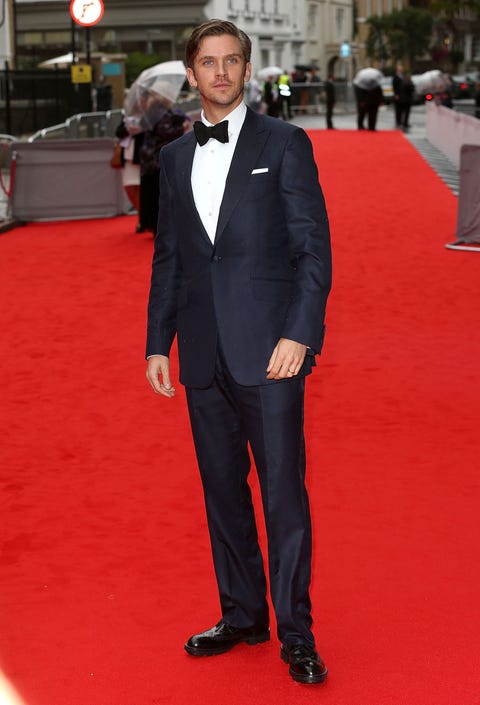 His boxy suit jacket reminds of paunchy Matthew, which reminds me of all the happy times he and Mary had, which reminds me that they could introduce a supernatural element because it's not like they've got anything left to lose. Or a flashback. A flashback would be good.
This content is created and maintained by a third party, and imported onto this page to help users provide their email addresses. You may be able to find more information about this and similar content at piano.io