Editors handpick every product that we feature. We may earn commission from the links on this page.
A Candid Glimpse at What Sex Ed Looks Like Around the World
Sex education is a tricky topic here in the States—but being well-informed in Africa, Asia, and Latin America is infinitely more difficult.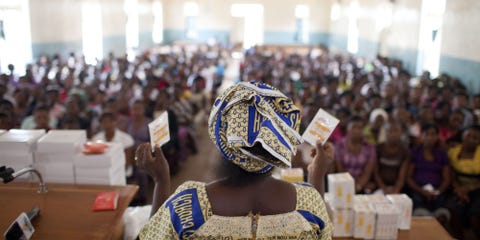 Photographer Mark Tuschman has spent over ten years documenting the global barriers preventing women and girls from achieving basic human rights. One of the biggest impediments? Lack of access to healthcare, and more specifically, to family planning—but thanks to a variety of grassroots organizations and dedicated individuals, that's changing. Here, a glimpse into what sex ed means around the world with an exclusive preview of Tuschman's new book, Faces of Courage.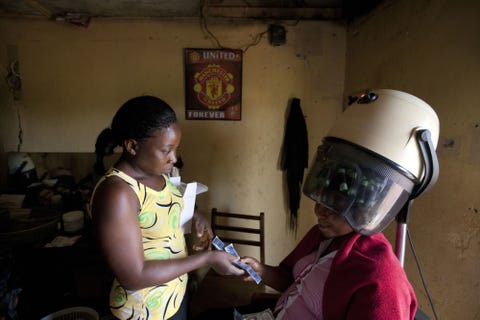 Free condoms at a Nigerian hair salon
Everyday activities are used as opportunities to distribute condoms. At the hair salon, a client receives free prophylactics and some counseling.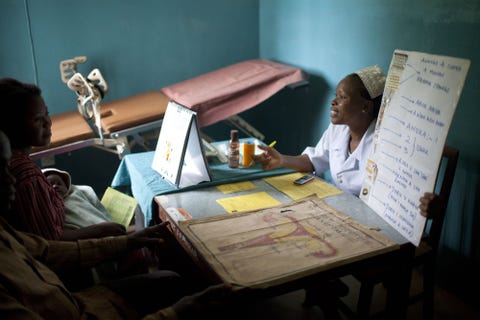 Reproductive counseling at a Nigerian clinic
At the clinic, a couple receives counseling on family planning, and they choose a method.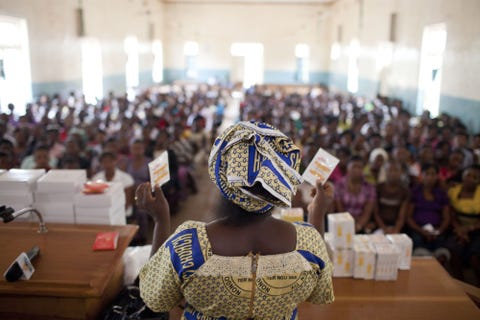 Condom discussion at NKST Church in Nigeria
As Nigeria provides little to no healthcare services for its citizens, the church has taken over this responsibility by becoming a healthcare provider; NKST (Nongo u Kristu u ken Sudan hen Tiv) manages 9 hospitals and 123 primary healthcare centers. A gathering of the congregants is an opportunity for prophylactics to be distributed. Other forms of contraception and safer-sex practices are also discussed.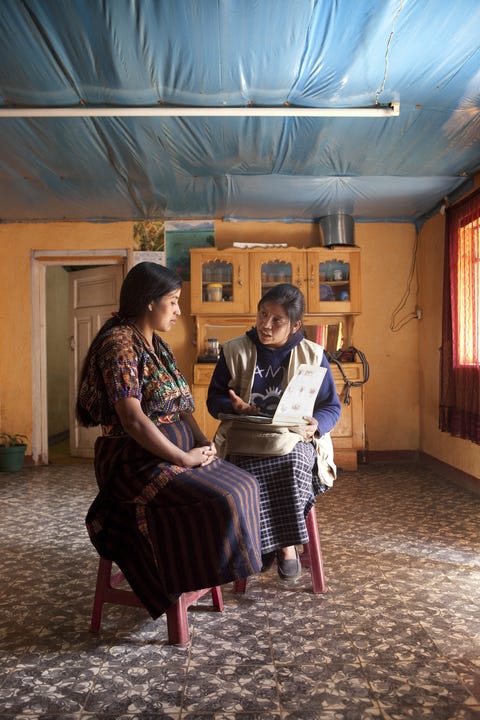 Guatemalan healthcare worker talking to mother
In Solala, Guatemala, a community healthcare worker delivers information on contraception to a mother of three, who is pregnant with her fourth child.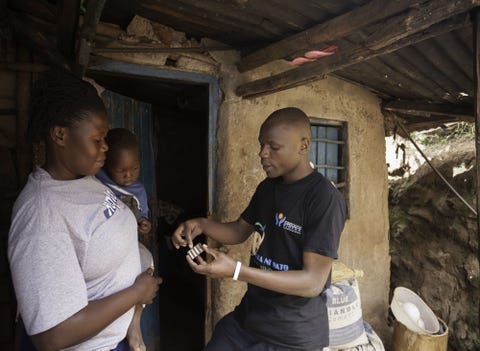 A Kenyan healthcare worker visits clients at home
In the Kibera slum of Nairobi, Kenya, a healthcare worker visits clients at their home, allowing him to explain the advantages of taking birth-control pills to a mother desiring to have fewer children.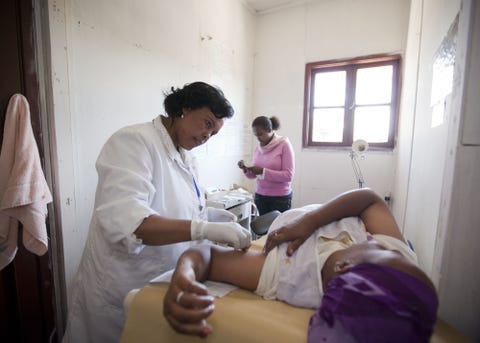 Ethiopian woman receives the Norplant
A woman receives a long-term implantable contraceptive at a clinic in Addis Ababa, Ethiopia. Having spent the entire morning at the clinic, she was the only patient out of fifteen other women there who opted to use long-term contraceptive; all the other women were terrified that their husbands would harm them if they chose long-term contraception.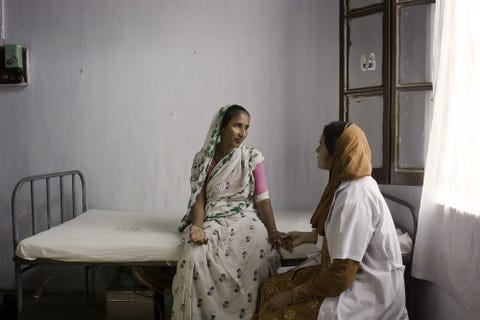 Bangladeshi woman post-Norplant
A woman confers with her doctor in Dhaka, Bangladesh. She has just undergone a Norplant birth control procedure, in which the medication has been implanted sub-dermally in her upper arm. The contraceptive is effective for six months.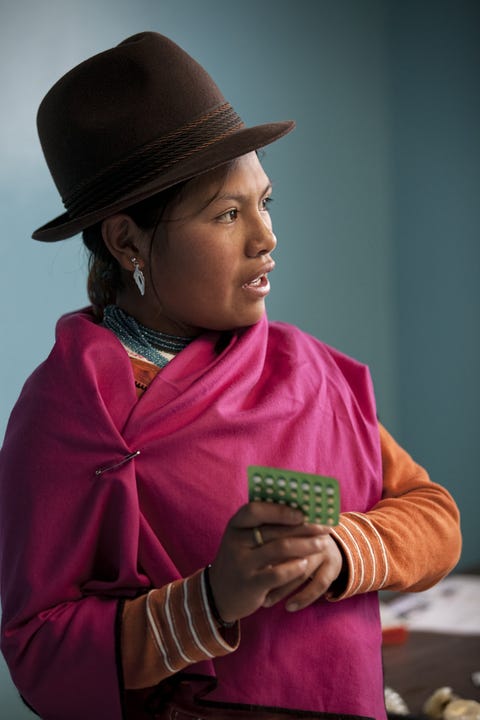 Ecuadorian teenager discusses birth control pills
In Cajabamba, Ecuador, an indigenous teenager instructs her peers on the proper use of birth-control pills.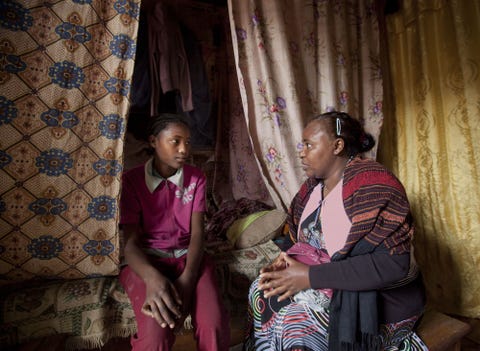 Ethiopian mother discusses safe sex with 14-year-old
A mother discusses safer-sex practices and contraception to a very interested 14

year old.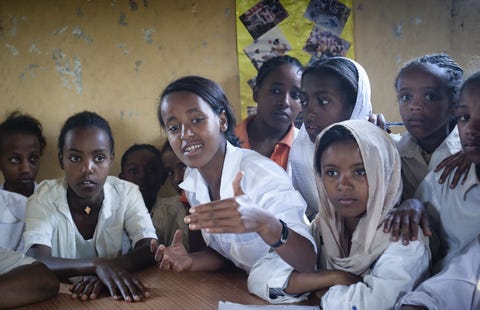 Ethiopian girls learning about sexual health from the Forum on Sustainable Child Development
In Adama, Ethiopia, an instructor for the Forum on Sustainable Child Development teaches a group of young girls about sexual health and contraception.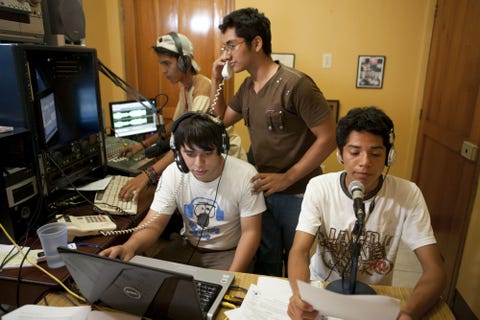 Guatemalan teen boys doing the Sexo Tips radio program
Teenagers of Tan Ux'il, broadcasting their Sexo Tips Radio program.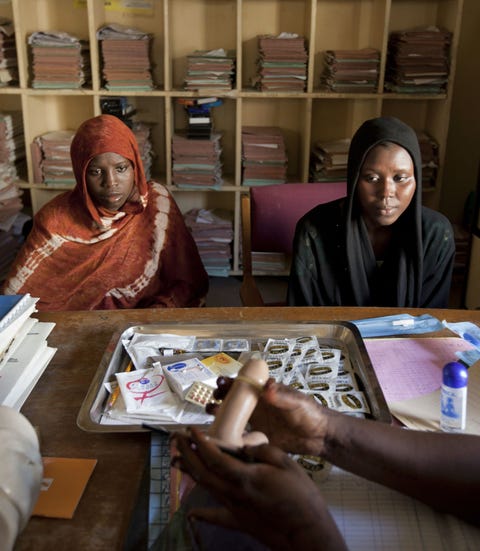 Young Nigerian women post-abortion
These two young women are receiving counseling on birth-control options. They are very young and recently had abortions.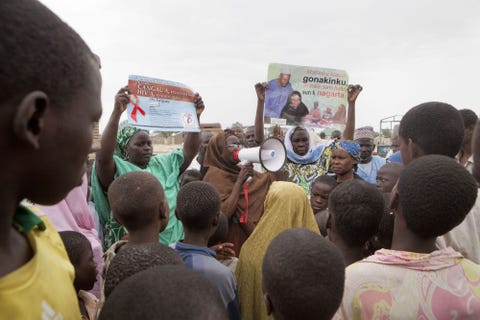 Gwoza, Nigeria
Gwoza is a community in northern Nigeria that is over 90 percent Muslim. As recently as six years ago it was inconceivable that any birth-control methods would be available here. The accepted norm was that "God gives children and God will provide for the children." It was therefore not unusual for women to give birth to ten or more children. The cultural belief system encouraged the high fertility rate, as the more children a women had, the more respect she received from her husband and the higher her status rose within the community.
This content is created and maintained by a third party, and imported onto this page to help users provide their email addresses. You may be able to find more information about this and similar content at piano.io