What It's Like to Make a Movie with James Franco and Amber Heard
Super-cool first-time director Pamela Romanowsky tells all in this exclusive sneak peek of The Adderall Diaries, in theaters today.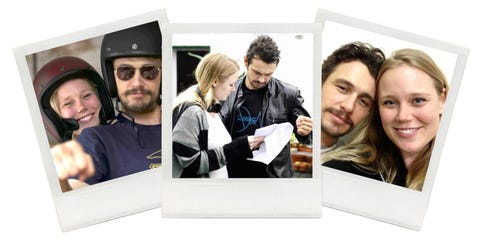 From dealing with abusive paparazzi and screaming prisoners to finding a wig for Amber Heard and snorting vitamin B12 with James Franco, here's the real story of what happened on set of The Adderall Diaries, straight from the mouth of screenwriter and director Pamela Romanowsky.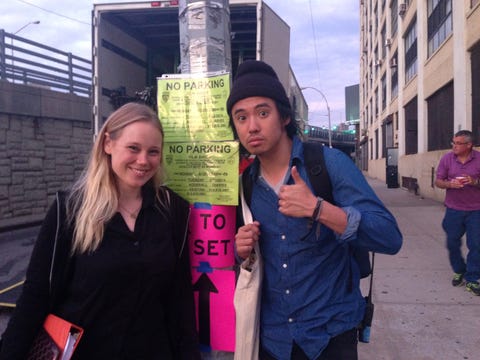 Pamela Romanowsky and Anna Kooris
First Day on Set
When I was 29, I finished the first draft of the screenplay for the Adderall Diaries, which is based on the book of the same name by Stephen Elliott. I'm 33 now and it's just being released, so that gives you an idea of how long this project took. Making a movie requires convincing a whole lot of people—actors, financiers, agents—to trust you. But the first day on set (shown here, with director of photography Bruce Thierry Cheung) was thrilling and made it all worth it.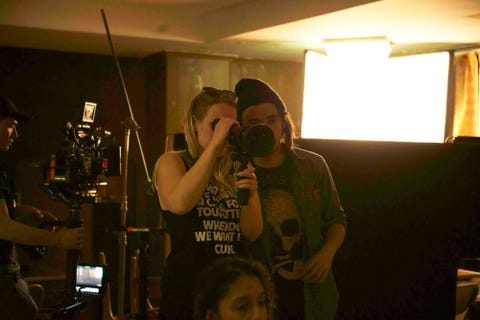 Pamela Romanowsky and Anna Kooris
Making Art
Here I am choosing the camera location for a scene. The director's viewfinder I have is basically just the lens of the camera without all the bulk. It allows me to see what the scene will look like without having to move the whole camera setup around. Since the film is about an artist and writer whose past invades his present, we wanted the look of the film to reflect that. We shot digitally but used soft lenses and added a 16 mm film grain to the finished movie so it would have that vintage feel.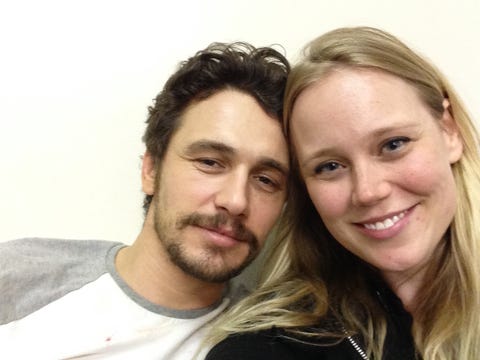 Pamela Romanowsky and Anna Kooris
Study Buddy
I met James Franco in film school at NYU, and we've been friends ever since. I owe him an unreasonably large favor for doing this movie with me, because it was a feat of endurance. He played the protagonist, Stephen, so he was on set almost every day. Call time was 6 a.m. every morning, and then he would leave and go to Broadway every night because he was starring in Of Mice and Men at the same time. Plus, on his day off he would fly to L.A. to teach.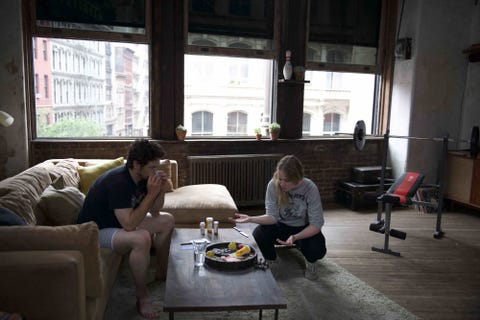 Pamela Romanowsky and Anna Kooris
Soooo Much Adderall
James and I are talking through a scene where his character has writer's block and is taking lots of Adderall—snorting it, popping it, crushing it up, drinking it. I wanted to make sure it would be okay to snort the prop Adderall, so I tried it first. It was actually vitamin B12 supplements, and over the course of the day both of us had so much of it and were so energetic. It's great because you don't crash like you would with caffeine. That's one of the things I learned from this movie—I still take B12 when I need a boost!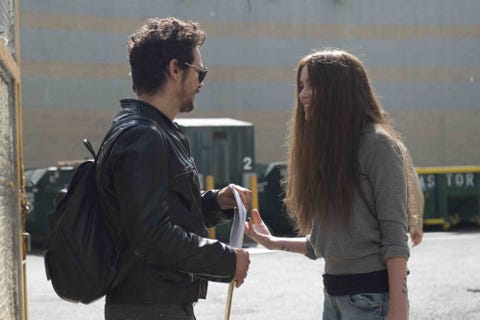 Pamela Romanowsky and Anna Kooris
New York City Does Not Give a F*ck
Oh my god—this day. It was complete proof that New York City does not stop for anything. Every time we tried to shoot this scene there was another noise that ruined it. First it was a helicopter, then a car crash with sirens, then there was a guy with a jackhammer. We tried to bribe him to stop—a lot of shooting on location is just trying to bribe people to get out of your way! There was even a hawk's nest with these screeching hawks nearby. By the end you just had to laugh—it was like a caricature of loudness.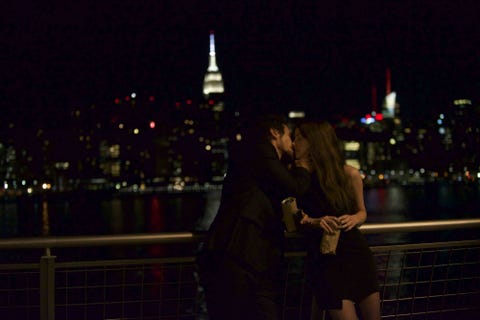 Pamela Romanowsky and Anna Kooris
Paparazzi Are the Worst
We shot this scene at my favorite spot in the city: Transmitter Park in Greenpoint, Brooklyn. You're on the river with the skyline in the background and it's so beautiful. But what you don't see is that we had this huge black tent set up to try and block the paparazzi. You know those pictures you see in Us Weekly? I always thought the paparazzi were quiet and sneaky about getting those photos but it's not that way at all. These guys will stand three feet from the actors, screaming insults and calling them names while we're trying to film. They want a photo of someone getting angry, so they don't care if no one else can work. And if you're on public property, even the police can't get them to move. We ended up having to remove some of them digitally in post because there was no way to get them out of the scene.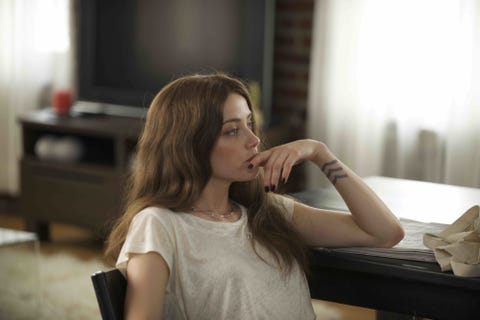 Pamela Romanowsky and Anna Kooris
Creating a Character
Amber Heard likes to use physical traits to help her inhabit a character. She plays a writer and recovering addict and wanted to be low-key and deglamorize her look, which is hard because she's one of the prettiest people ever. So there was minimal makeup, clothes that didn't sexualize, and she wanted to go brunette. She ended up having to wear a wig, because the shoot was so short and she was working on other projects and couldn't dye her hair. Wigs are such a time suck, but she would come early every day to deal with it. And she had those fake tattoos on her wrists, which are an important part of the character's story.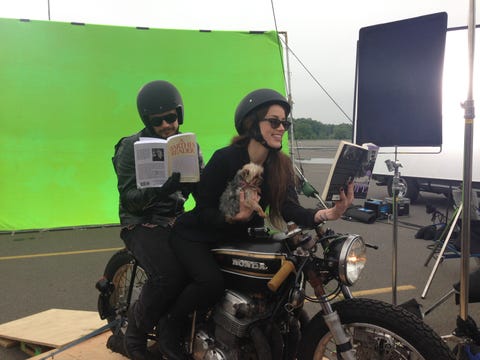 Pamela Romanowsky and Anna Kooris
Hurry Up and Wait
All the actors are different on set. Like, Ed Harris would sometimes stay in character between takes. Christian Slater is just the sweetest most optimistic guy. Amber likes to relax. James gets goofy sometimes. And both Amber and James are always reading. So this is them waiting for the next take, reading their books. And that's Amber's dog Pistol!
Pamela Romanowsky and Anna Kooris
Party on Set
This is Roll 100. It's a movie tradition. Back when they shot on film, when you got to the 100th roll, you'd celebrate. We count the rolls digitally now, but when we got to 100, we were shooting in a bathroom, so we broke out the champagne and celebrated in the bathroom!
This content is created and maintained by a third party, and imported onto this page to help users provide their email addresses. You may be able to find more information about this and similar content at piano.io