Editors handpick every product that we feature. We may earn commission from the links on this page.
Your Monthly App Roundup: We Test All the New Ones So You Don't Have To
A new MarieClaire.com series (because we get it: You're busy).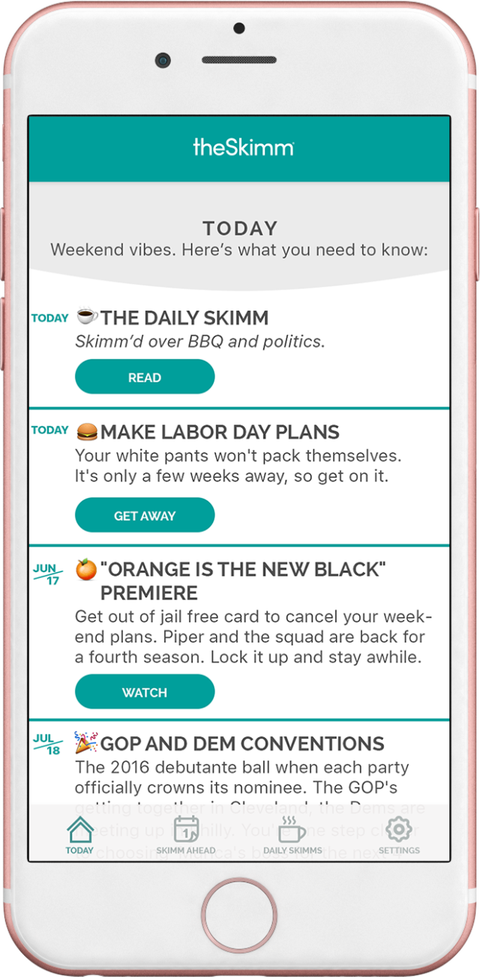 The app for staying informed
Skimm Ahead, the latest brainchild of the TheSkimm, keeps you looped in on everything. Whether it's the return date of Orange Is the New Black or the time of the State of the Union address, they have you covered. Still think buying those Beyoncé tickets will slip your mind? No worries, the app imports all this information *directly into your calendar*.
Free, iOS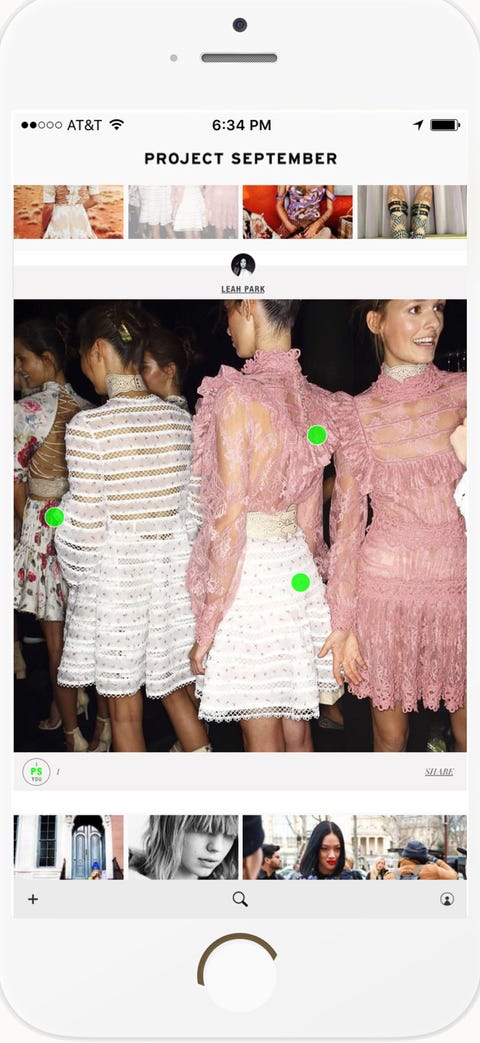 The app for fashion and beauty lovers
If you feel like you deserve some rewards for filling out your wardrobe, Project September may just be your new best friend: Not only can you find exactly where to buy any article of clothing on anybody's social media profile, but you can earn a buck, too—if somebody actually purchases an item that they found via your social media profile, you get a small chunk of the profit. Compulsive shoppers beware.
Free, iOS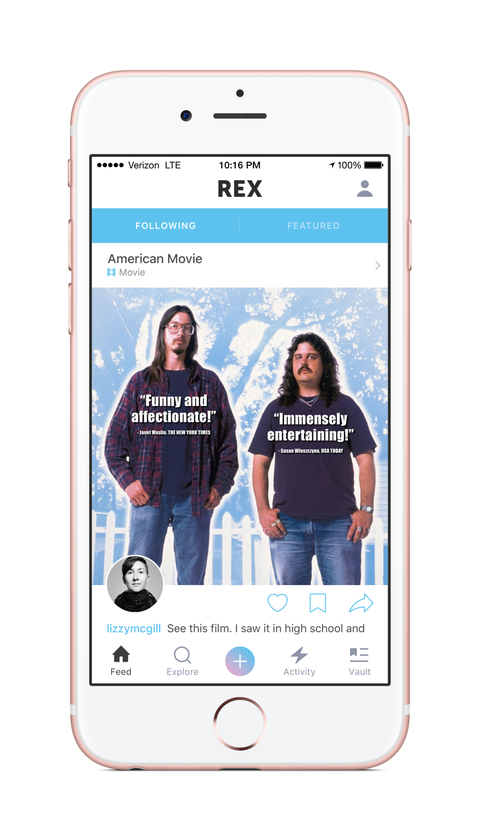 The app for social butterflies
Think of REX as an extensive network of prime recommendations, where friends and strangers alike can share anything from the best vintage stores to the most underrated brunch spots. Use the app to find out where all the foodies go, or (hidden bonus) as a secret dating app for meeting people who have excellent taste.
Free, iOS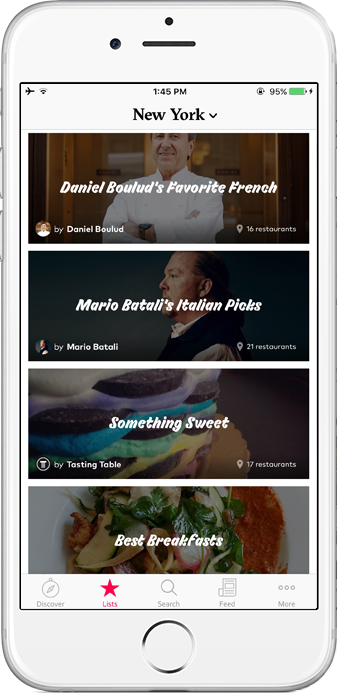 The app for food and drink enthusiasts
DINE caters to food-lovers who want to be part of foodie culture. The app sources all the latest restaurants that are actually worth a visit, so you'll never have to worry about where to score rainbow bagels again. Still worried about blindly agreeing to eat a cauliflower and quinoa kale taco? No worries: You'll get the scoop on every single place, from critics and customers alike.
Free, iOS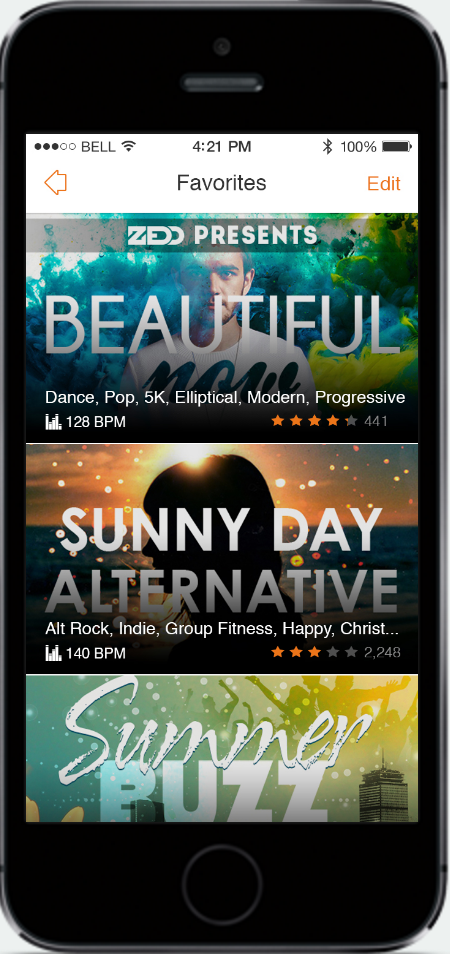 The app that'll keep you in shape
The value of the running playlist can't be overstated, and nobody understands this better than the people behind Rock My Run. With the app, the tempo of each song is altered to be consistent with the movement of your body. And don't worry about options— the app actually provides personally curated music stations by DJs like Zedd and Major Lazer. Get moving.
Free, iOS and Android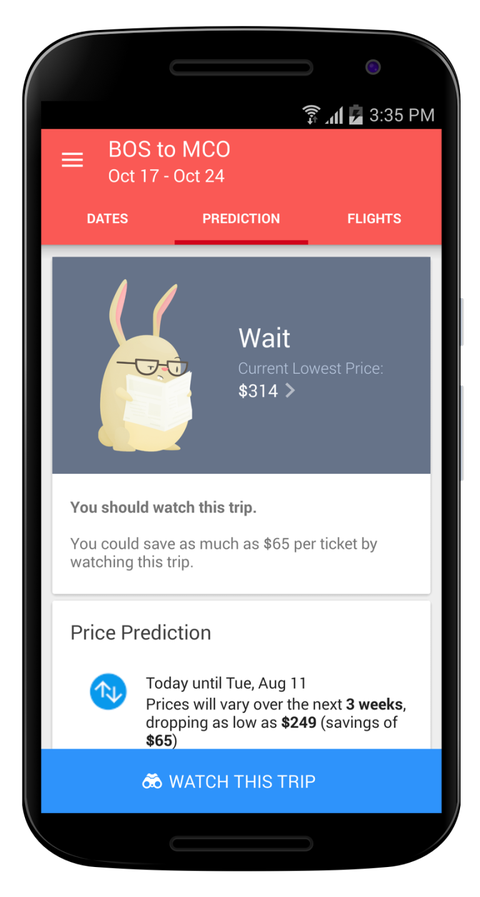 The app that may cause an impulse vacation (or at least a mental break)
Think of Hopper as a free personal travel agent who lives in your phone, and uses sophisticated algorithms to determine the best possible time to buy your plane tickets. With your phone doing the heavy lifting for you, sit back, relax, and indulge in a cheap and guilt-free weekend off.
Free, iOS and Android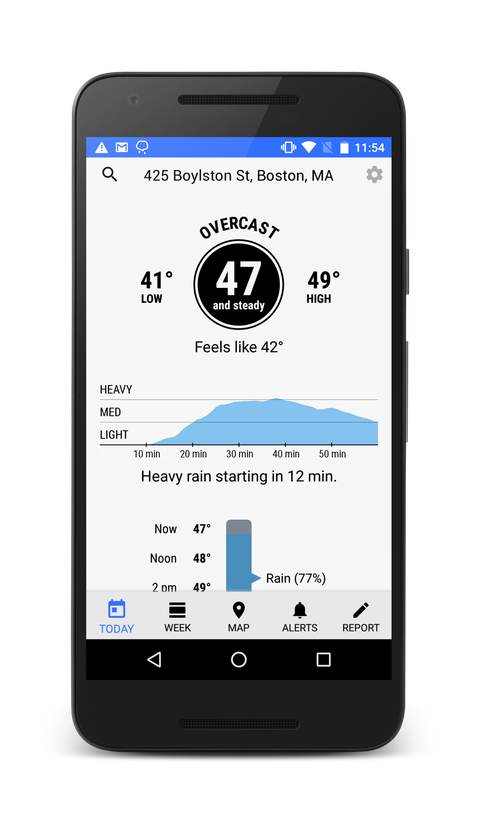 The app that you should cash in on
With Dark Sky, not only do you get the most hyper-local, updated, around-the-clock weather forecasts, but (if you have an Android) you get to test its accuracy free of charge for two weeks before needing to commit to a premium upgrade. While keeping the app for free is always an option for Android, once you do (and trust us, you will), updating to premium for $2.99/year will be sure to protect you and your white dress from any and all surprise torrential downpours.
$3.99 for iOS, Free or $2.99 per month premium subscription for Android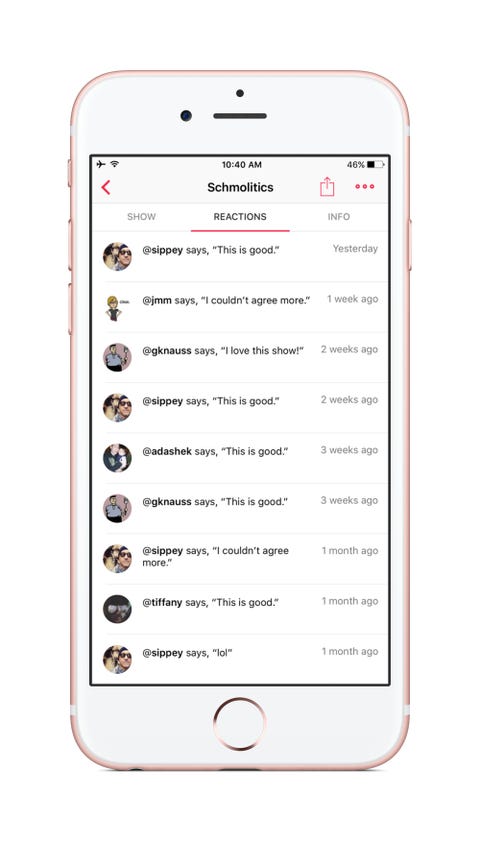 The app you didn't know you needed
Think of Talkshow as texting in public. With this app, you can share, watch, or even join a group conversation about literally anything, all in real time.
Free, iOS
This content is created and maintained by a third party, and imported onto this page to help users provide their email addresses. You may be able to find more information about this and similar content at piano.io