Editors handpick every product that we feature. We may earn commission from the links on this page.
10 Offbeat (and Apolitical!) Shows to Fight the Post-Election Blues
Because there are only so many episodes of 'Westworld' a person can handle.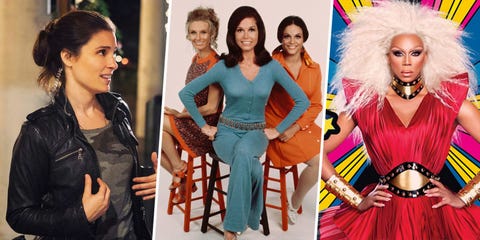 Anger. Denial. Pizza. Depression. The days are shorter and colder, everyone is reeling from the election, and holidays are just weeks away. Who can blame you for crashing on the couch with a glass of wine in one hand and the remote control in the other? Literally no one.
But before you brace yourself for another episode of Westworld, take a moment to think about what you *really* want to watch during these post-election times. Something stressful? Or something that will soothe your soul, ease your mind, and keep you entertained until Donald Trump's next tweet storm sends you into a fit of anxiety? On that note, here's a handy list of apolitical shows—all of which you can find on Youtube, Netflix, Amazon Prime, or Hulu.
This content is created and maintained by a third party, and imported onto this page to help users provide their email addresses. You may be able to find more information about this and similar content at piano.io