Editors handpick every product that we feature. We may earn commission from the links on this page.
10 Offbeat (and Apolitical!) Shows to Fight the Post-Election Blues
Because there are only so many episodes of 'Westworld' a person can handle.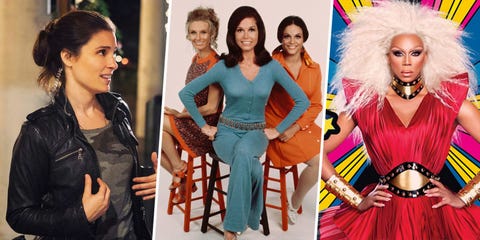 Anger. Denial. Pizza. Depression. The days are shorter and colder, everyone is reeling from the election, and holidays are just weeks away. Who can blame you for crashing on the couch with a glass of wine in one hand and the remote control in the other? Literally no one.
But before you brace yourself for another episode of Westworld, take a moment to think about what you *really* want to watch during these post-election times. Something stressful? Or something that will soothe your soul, ease your mind, and keep you entertained until Donald Trump's next tweet storm sends you into a fit of anxiety? On that note, here's a handy list of apolitical shows—all of which you can find on Youtube, Netflix, Amazon Prime, or Hulu.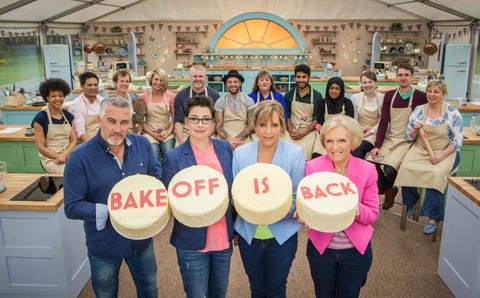 'Great British Bake Off'
Fact: watching friendly British bakers make elaborate cookies is some of the best television there is. Alas, the GBBO is no more—but luckily for us Yanks, every season of the show is available on YouTube. These are the uncut, unedited, British versions that have no commercials, and include little taped segments from beloved hosts/best friends to all, Mel Giedroyc and Sue Perkins. The show features stern-but-loving baking icon Mary Berry and tough love master baker Paul Hollywood—the kinds of judges who tell contestants their gingerbread Sistine Chapels taste absolutely awful, but still burst into tears at the idea of sending them home. It's marvelous.
Watch on: YouTube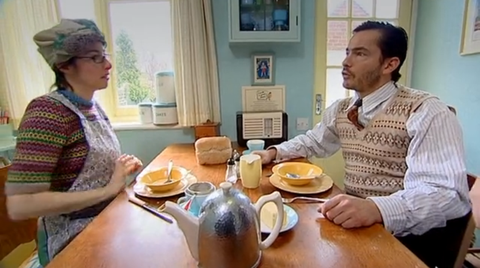 'The Supersizers Go'
If Great British Bake Off leaves you wanting more Sue Perkins, more unusual food, and more humor (with some period costumes thrown in), this is the show to watch. In each episode of The Supersizers Go, Perkins and food critic Giles Coren venture into different historical periods to sample foods, customs, hobbies and lifestyles—and cover everything from Roman banquets to wartime London. Like most BBC shows, it's great fun and you actually learn something.
Watch on: Hulu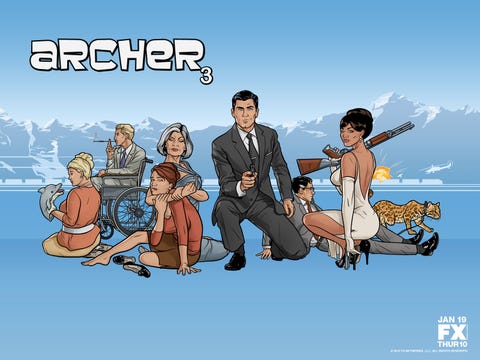 'Archer'
It's animated, it's raunchy, it's boozy, and it's loud. It also features the voices of Jessica Walter, Judy Greer, and Aisha Tyler—so what's not to love? Grab a glass of wine, order Seamless, and follow the adventures of black ops secret agents as they criss-cross the planet making wisecracks and taking out bad guys. Pro tip: IMDB says every episode features ice cubes clinking in a glass, so pay close attention.
Watch on: Netflix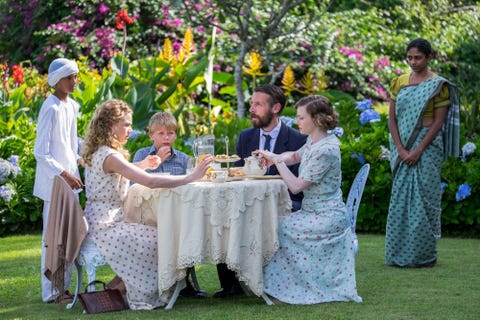 'Indian Summers'
Julie Walters headlines as a menacing matriarch in this sprawling saga about the last days of the British raj. Originally part of PBS' Masterpiece series, Indian Summers is filled with sumptuous scenery, steamy romances, bitter rivalries, unsolved mysteries, forbidden love, and a rigid class system. Think of it as Downton Abbey Does India—with double doses of Lady Mary, Thomas the footman, and Mr. Pamuk.
Watch on: Amazon Prime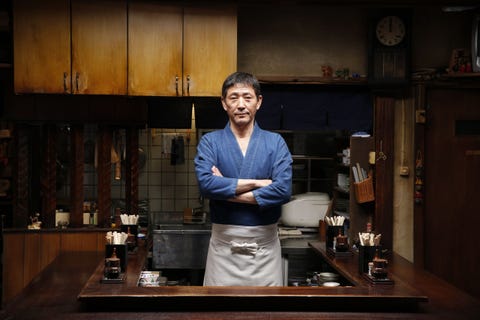 'Midnight Diner: Tokyo Stories'
The time is midnight or later. The place is a small diner in Tokyo that's only open until 7 a.m., and the narrator is a chef who serves one dish each week to different customers—each with their own unique stories. Midnight Diner has been a monster hit across Asia since it debuted in 2009, and is based on a popular Japanese manga—so set your expectations high. And little known fact: The show is fictional, but the food prepared in the diner is real.
Watch on: Netflix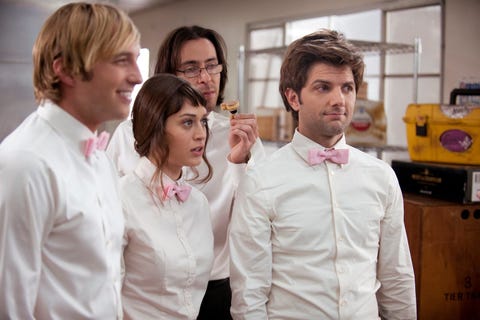 'Party Down'
Every episode of this cringe-worthy comedy series follows a oddball group of cater-waiters to different locations, and forces them to interact with equally oddball party-givers. The result is the kind of awesome, understated humor you'd expect from a cast that includes Lizzy Caplan, Adam Scott, Ken Marino, Jane Lynch, and a slew of guest stars like Kristen Bell (she plays a Type A party planner).
Watch on: Hulu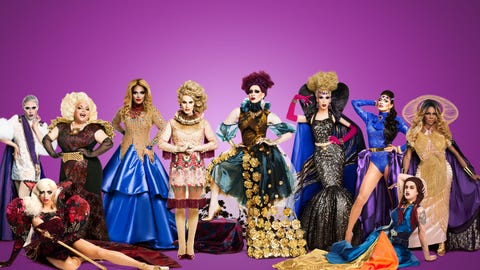 'RuPaul's All Star Drag Race'
The wigs! The clothes! The cat fights! RuPaul has assembled some of the most popular queens from the first seasons of her Emmy-winning drag competition into one all-star extravaganza. The ladies are paired in teams of two for photo shoots, comedy sketches, and a mini-runway show each week. Plus, losers must lip sync for their lives to stay in the game. If this leaves you craving more (and it probably will) Netflix and Hulu stream the the most recent seasons.
Watch on: Hulu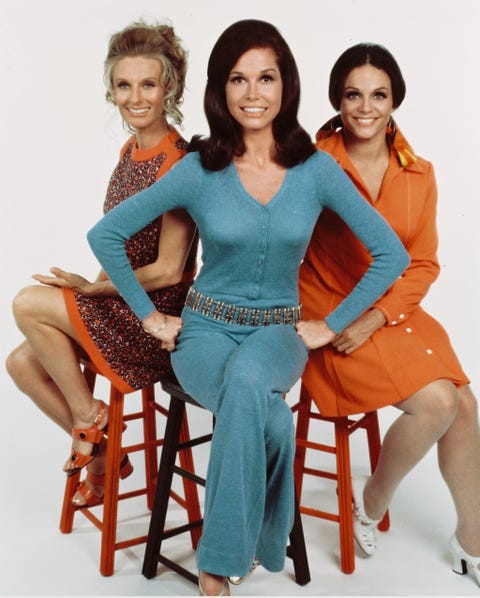 'The Mary Tyler Moore Show'
Who can turn the world on with her smile? Why, Mary Richards of course! She is one of TV's very first single career women, and there's almost nothing she can't do—except throw a party or get up the courage to call her boss by his first name. If you've seen Good Girls Revolt and are wondering exactly how single women were really viewed back then, The Mary Tyler Moore Show provides an interesting perspective. Oh, and FYI: All of Mary's clothes were off-the-rack sportswear separates from Evan-Picone, the epitome of '70s working girl chic.
Watch on: Hulu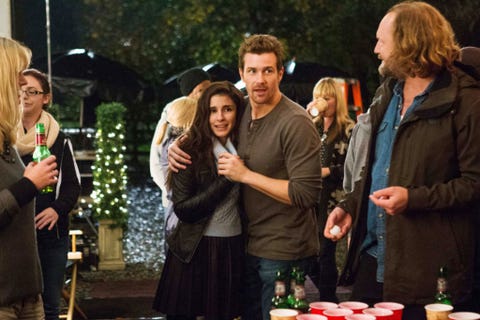 'UnReal'
Ever wonder what goes on behind the scenes of The Bachelor? Sarah Gertrude Shapiro spent two years as a producer on the rose-strewn reality show, and created this allegedly fictional look at the slimy underbelly of reality TV–complete with backstage manipulations, contrived rivalries, and plenty of hookups. The producers stop at nothing to create drama—even if it means outing one contestant and driving another to suicide.
Watch on: Hulu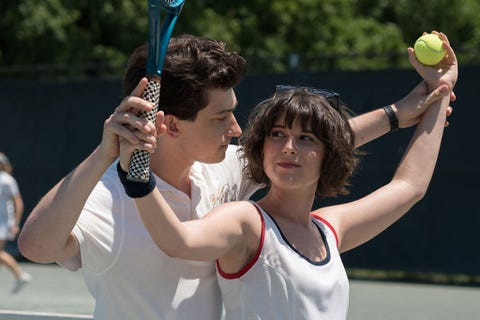 'Red Oaks'
Red Oaks is undeniably a win for children of the '80s, and has an excellent synth pop soundtrack to boot. Plus, the show's nostalgic feel is perfect as the days get darker and colder. The series takes place in a circa-1985 New Jersey suburb, and tells the story of a junior tennis pro at a fancy country club who's trying to sort out his future. It's an ode to '80s teen comedies with a little bit of millennial angst on the side, so prepare for big hair and plenty of spandex.
Watch on: Amazon Prime
This content is created and maintained by a third party, and imported onto this page to help users provide their email addresses. You may be able to find more information about this and similar content at piano.io