Shopping: Most Wanted
Want the luxe-layered look - for under $50?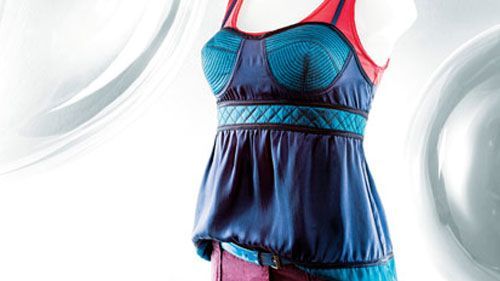 (Image credit: Jeff Harris)
Thou shalt covet Proenza Schouler's new color-happy collection for Target.

American dynamic design duo Jack McCollough and Lazaro Hernandez – aka, Proenza Schoulder – had no intention of playing it safe with their first collection for Target's Go International. Having earned fame, with red-carpet queens like Kirsten Dunst and Chloe Sevigny, and fortune- some pieces from their high-end line have five-figure price tags- they didn't scrimp one bit on style when it came to their first affordable fashion. Here's what they told us about being "best in mass"
MC: Some of these clothes are almost dead ringers for those in you own line- but at a 10th of the price! What gives?

PS: For one, the fabrics are different- to keep prices down, silk and taffeta have been replaced with silk charmeuse and cotton twill. But we do think the quality's there; the detailing- like the finishing on a bustier- is just as refined.
MC: Did creating for the mass market influence your design approach?

PS: Yes, in the sense that we decided to make it a "best of" of all our prior collections so that, for the first time, many of our age group and close friends could afford our clothes!
Proenza Schouler for Target is available through May 1 (most pieces under $50). Visit www.target.com.

Bustier, $49.99, tank, $12.99, skirt, $29.99, Proenza Schouler for Target, www.target.com