Class of 2011: The Year's Crop of Up-and-Coming Style Stars
From models, to songstresses, to big-screen ingenues, we've discovered 2011's emerging starlets whose innate sense of style has real staying power and who we think have the potential to become the next generation of fashion icons.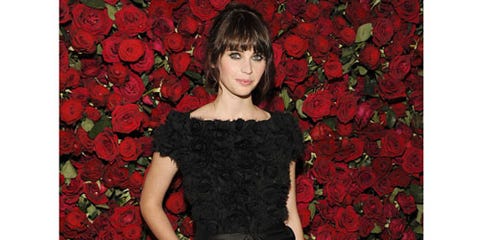 From models, to songstresses, to big-screen ingenues, we've discovered 2011's emerging starlets whose innate sense of style has real staying power — and who we think have the potential to become the next generation of fashion icons.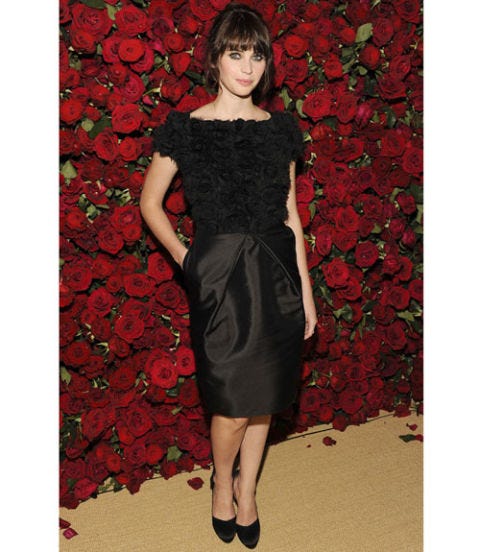 Felicity Jones
This British beauty broke our hearts with her performance in Like Crazy, and her sweet, sophisticated style caught our attention as well. This year she's walked the red carpet in pieces from Proenza Schouler, Valentino, and Chloé, and she was recently named the new face of Dolce & Gabbana cosmetics.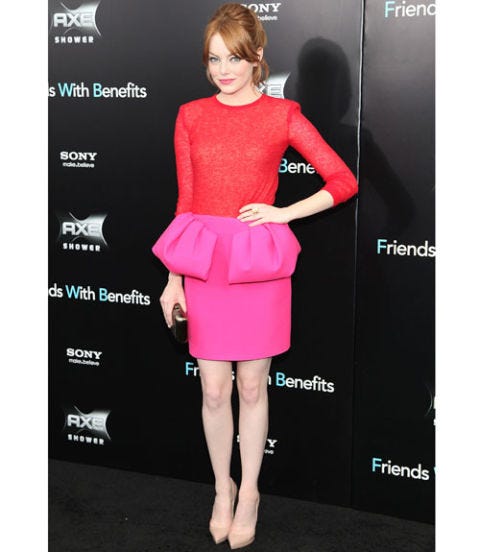 Emma Stone
Emma stone had a fantastic year. Not only did she get to make out with Ryan Gosling in Crazy Stupid Love, she had the privilege of wearing pieces by Tom Ford, Chanel couture, Lanvin, and Louis Vuitton, just to name a few. So, if we could pick one girl who lived out all of our fantasies in 2011, it would be Emma. Hands down.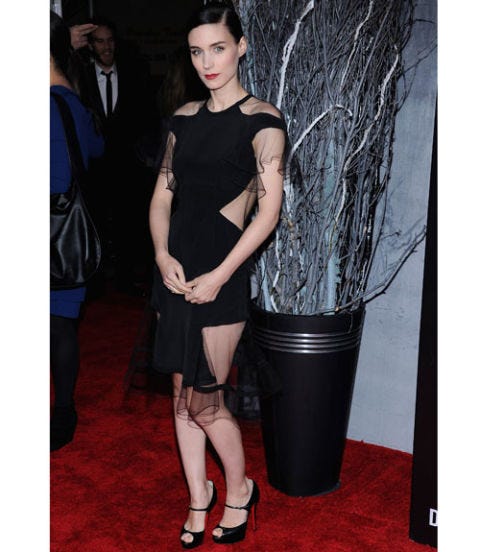 Rooney Mara
The star of the upcoming The Girl With the Dragon Tattoo is getting a lot of attention these days, not only for her powerful performance as Lisbeth from the popular trilogy, but also for her fearless style choices. She sat front row at the Rodarte Spring 2012 show, has secured some highly coveted magazine covers, and has turned heads in red carpet looks by Givenchy Couture and Prabal Gurung. We can't wait to see what she wears during awards season!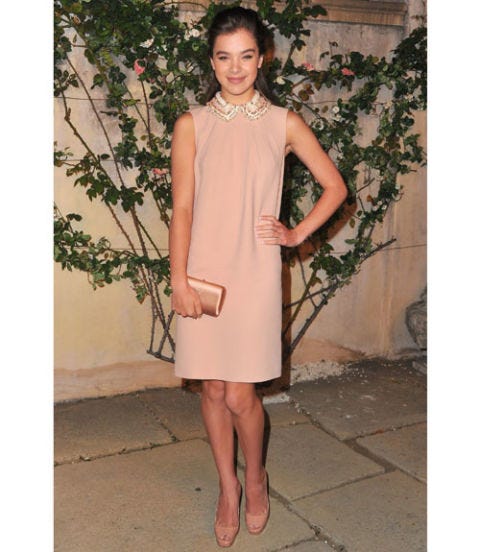 Hailee Steinfeld
The True Grit star immediately landed on the fashion industry's radar when she wore a candy-colored, striped Prada gown to the 2011 SAG Awards in January. Since then, she's been the face of Miu Miu's Fall 2011 campaign, and has walked the red carpet in looks by Louis Vuitton, Chanel, Prabal Gurung, and Versace. With the uncanny ability to transition from sweet, youthful looks to avant garde, edgy ensembles, Hailee has a style sensibility that is far beyond her years.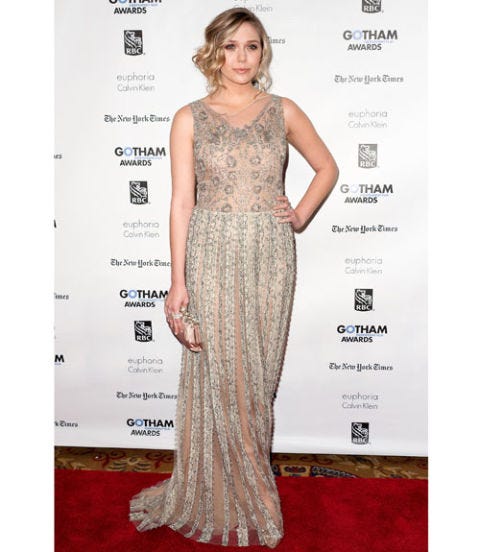 Elizabeth Olsen
With two older sisters who are both fashion icons and designers, it shouldn't come as a shock that Lizzie Olsen is a budding style star in her own right. This year, she showed plenty of family pride by wearing The Row on the red carpet at Cannes, and she has also chosen some showstopping pieces from Valentino, Chanel, Alexander McQueen, and Erdem over the course of 2011.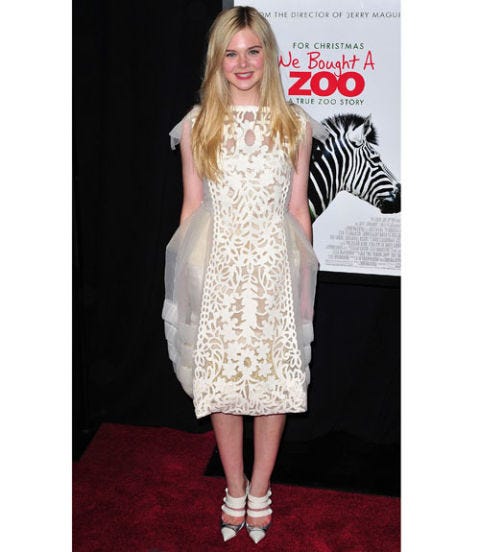 Elle Fanning
This was the year of Elle Fanning. Aside from scoring the Marc by Marc Jacobs Fall 2011 ad campaign, buddying up to designers like Karl Lagerfeld and the Mulleavy sisters of Rodarte, and scoring more magazine covers than most models, she blew us away with her red carpet choices. With looks from the likes of Marchesa, Marc Jacobs, Valentino, and Louis Vuitton throughout 2011, the little Fanning is without a doubt a fashion icon in training.
Florence Welch
The lead singer of Florence + the Machine's killer pipes are matched only by her sense of style. In 2011, both Karl Lagerfeld and Frida Giannini of Gucci proclaimed Florence a muse — she even performed on the runway at the Chanel Spring 2012 show — and she topped a number of the year's best dressed lists almost as quickly as her singles rose up the charts.
Jessica Chastain
Always ladylike and elegant, the Tree of Life star was the epitome of Hollywood glamour this year. With looks by Elie Saab couture, Christian Dior couture, and Oscar de la Renta in her repertoire, we're confident that 2011 was only the first year of her reign as Queen of the Red Carpet.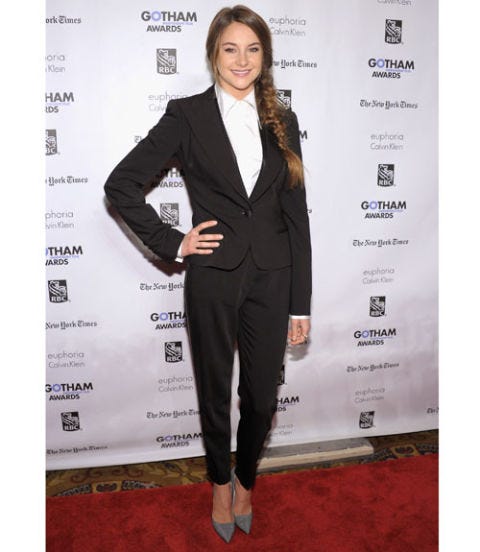 Shailene Woodley
In a matter of months, the young actress transformed from an ABC Family star to a big-screen presence who is generating Oscar buzz for her performance alongside George Clooney in The Descendents. Her style is evolving as well, and when she's not wearing pretty pieces from Prabal Gurung or Christian Dior, she's experimenting with trends, like tuxedo dressing and lingerie-inspired numbers.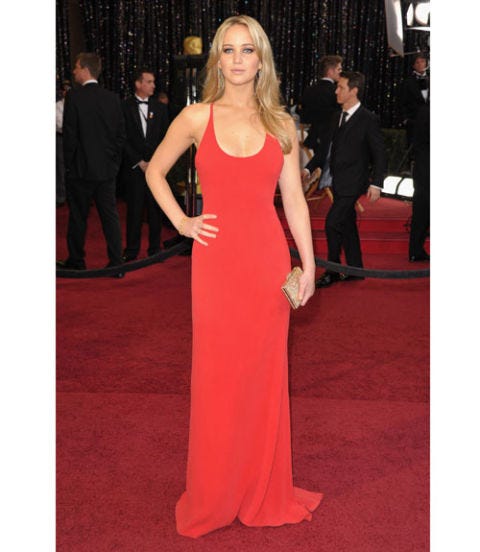 Jennifer Lawrence
With an enviable 2011 wardrobe that included Calvin Klein, Louis Vuitton, Oscar de la Renta, and Miu Miu, we are dying to see what the 21-year-old stunner will wear to promote her starring role as Katniss in The Hunger Games.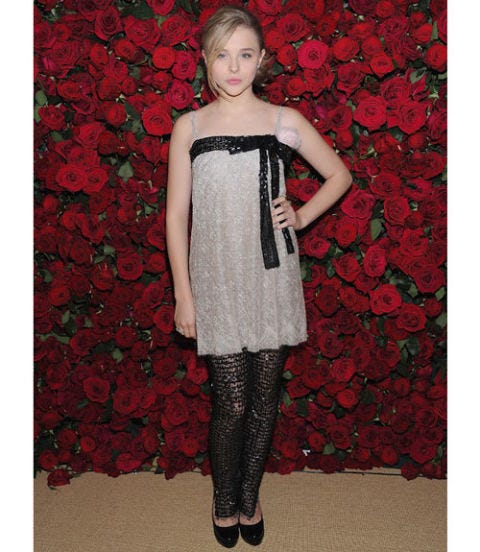 Chloe Moretz
At the young age of 14, this starlet has no problem taking style risks. Whether she's mixing prints from Kenzo or Proenza Schouler, supporting indie designers like Christopher Kane and SUNO, or wearing a mature frock from Valentino or Dolce & Gabbana, she has the confidence to pull off almost any look she chooses.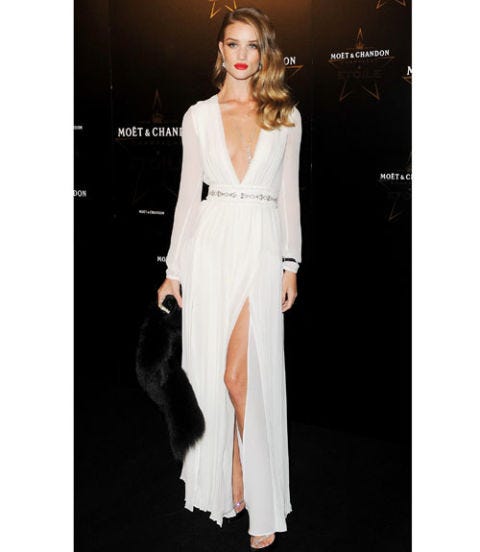 Rosie Huntington-Whiteley
We'll admit the model-slash-actress has been on our ever-growing list of girl crushes for a couple of years now — just look at her! But she really cemented her status as a style icon during her promotional tour for Transformers: Dark of the Moon this year when she wore a series of breathtaking gowns by Gucci, Burberry, and Antonio Berardi.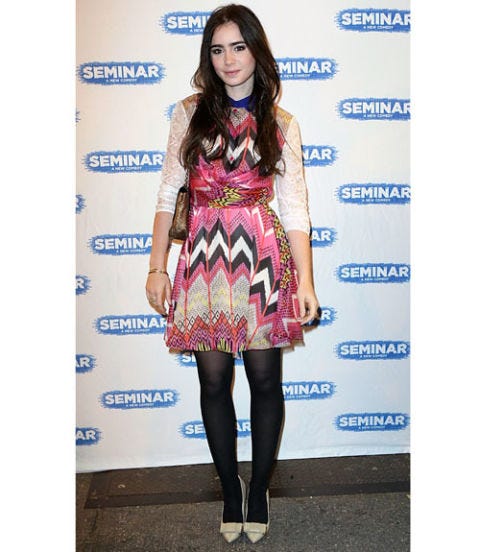 Lily Collins
The star of the upcoming Snow White adaptation flick Mirror Mirror has already had a number of noteworthy red carpet moments, including pieces by Carven, Versace, Chanel, and Jason Wu.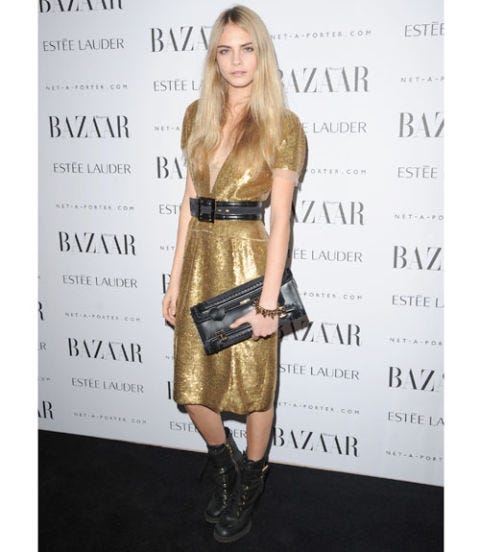 Cara Delevingne
Get to know this girl — we're betting that you'll be seeing much more of her in the years to come. The British model is already the face of Burberry beauty and ready-to-wear, and her classic sophistication-meets-rocker aesthetic has made her a popular source of style inspiration on fashion blogs and in glossies all over the globe.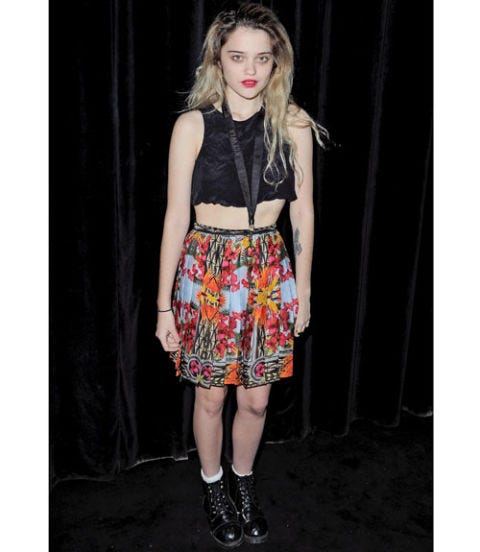 Sky Ferreira
The 19-year-old songstress is new on the scene, but has already made a huge impact on the fashion set. Already known for her signature style that mixes elements of vintage '70s, '90s, and a touch of punk rock, she starred in the 2011 revival of Calvin Klein's iconic ck one campaign, and even performed live at the after-party for Givenchy's Spring 2012 show in Paris.
This content is created and maintained by a third party, and imported onto this page to help users provide their email addresses. You may be able to find more information about this and similar content at piano.io