Fall 2012's Weirdest Runway Looks
Sometimes, fashion goes too far. Behold some of Fall 2012 Fashion Week's most out there styles.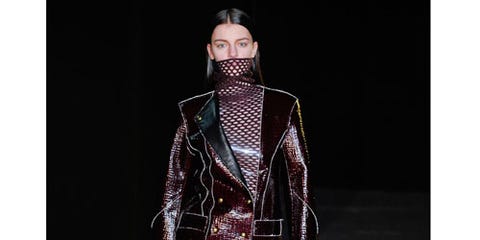 High fashion can be quirky, and there's no better place than the catwalk for designers to show off their artistic flair. But sometimes, even the best visionaries get carried away. For more fashion week coverage, visit our all-access pass to Fall 2012 Fashion Week.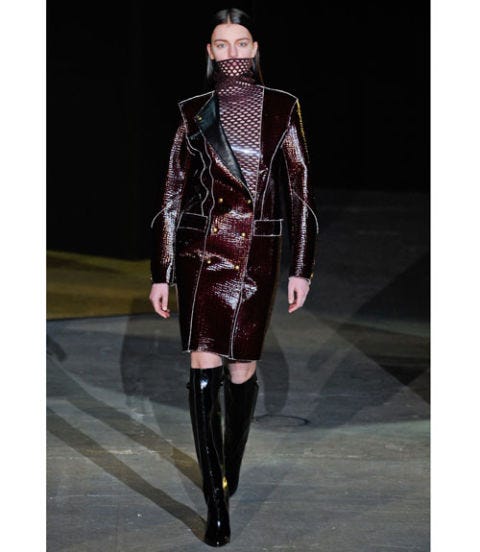 Alexander Wang
One of fashion's perennial favorites was all about fabric manipulation this season, which seems to have translated to shrouding his models' faces. These pulled-up, mesh turtlenecks are more surgical mask than cold weather protection.
Creatures of the Wind
It's a shawl. It's a tapestry. It's a sampler on which several children have experimented? If a gentle breeze took this piece away, we're not sure anyone would miss it.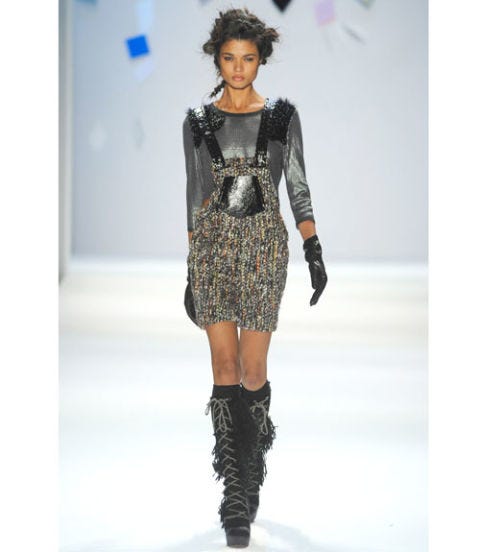 Custo Barcelona
Even if your apron is fashioned of tweed and leather, it's probably best to leave it in the kitchen. Otherwise, how will others see your lovely top?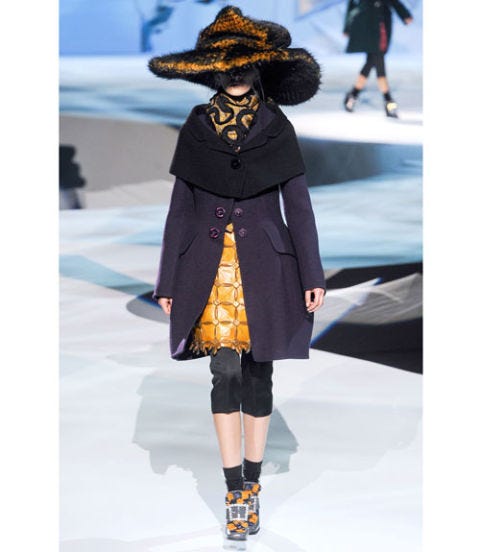 Marc Jacobs
There was plenty to crave at one of New York's hottest shows, but no doubt the biggest conversation topic was the Eliza Doolittle meets Jamiroquai hats.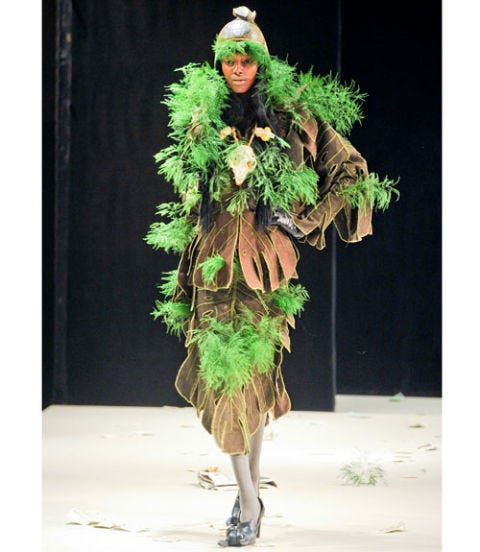 Miguel Adrover
Adrover claimed that this greenery was a reference to turning over a new leaf in the Middle East. Well, we guess that's that then.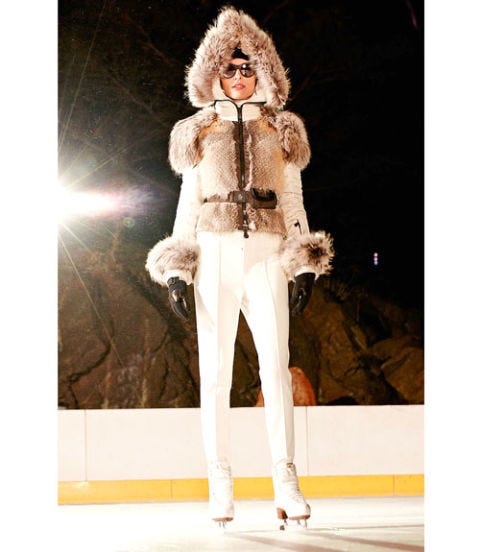 Moncler Grenoble
Perhaps skates were a nice break for models so often subjected to unbearably high heels, but they put a chill in the air at this show. The memo to bundle up for winter reads perfectly clearly without shipping in heat lamps.
Ohne Titel
When did "a graphic approach to textures" become an excuse for enmeshing a model's face? The fur coat is luscious, but this scarf-like contraption is definitely not made for comfort.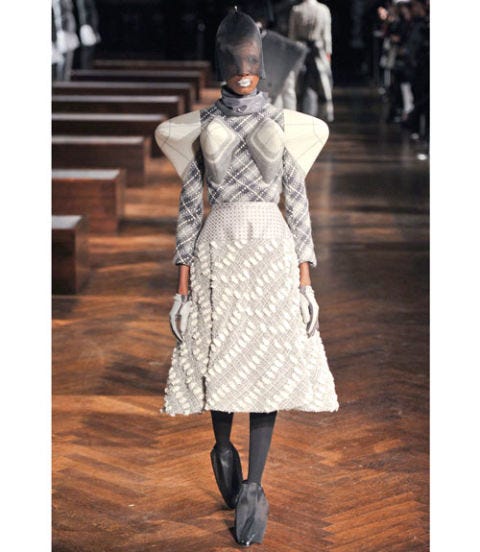 Thom Browne
Ten coffins lined Browne's runway, supposedly to hold the bodies of ten women who died for fashion. Upon their return from the other side, it remained unclear whether they were members of the dead or the living.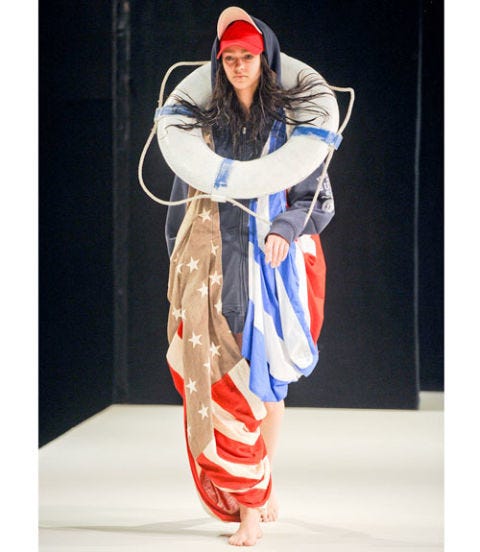 Miguel Adrover
America the Beautiful may require stars, stripes and some rocking patriotism. But, nowhere does "from sea to shining sea" call for a flotation device.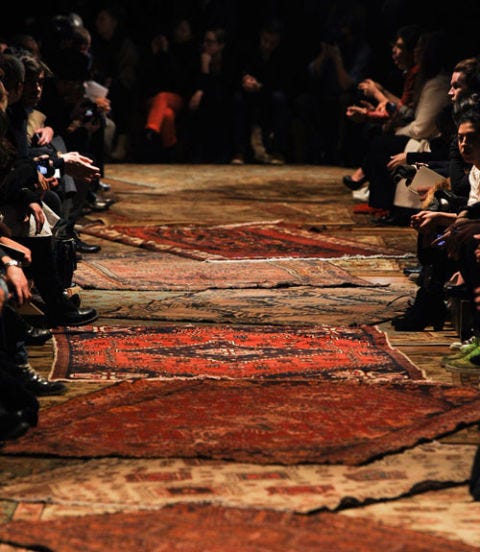 Y-3
In order to take his Western audience on a global trek, Yohji Yamamoto covered his runway in Persian rugs. Travels aside, we're glad no one tripped.
This content is created and maintained by a third party, and imported onto this page to help users provide their email addresses. You may be able to find more information about this and similar content at piano.io