Denim Detox
This jeans addict was ready to kick her style habit.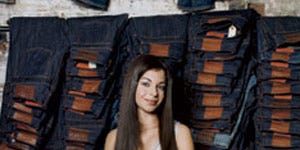 After admitting to owning 60 pairs — the only clothes she ever felt confident and cool in — this jeans addict was ready to kick her style habit.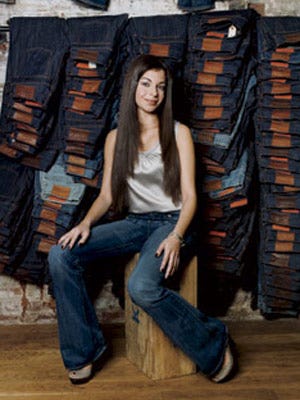 Denim Detox
So dependant was Tanya Logvinsky on her jeans (she buys up to two new pairs a week), she confesses that she accepted a job offer at a Manhattan ad agency after noticing that everyone in the office was wearing denim. Argues Logvinsky, "Each of my jeans are so different, I figured I was covered for every occasion." We understand the whole rebel rock star connection, but since she's an accountant, not Sheryl Crow, we staged an intervention and forced her into some alternatives. Logvinsky's verdict: "With the money I've been spending on jeans, I could revamp my entire wardrobe!"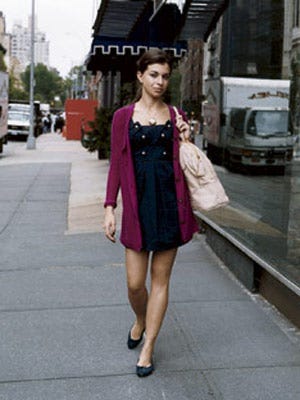 Denim Detox
WEEKEND: "I want to buy this dress today. I'm suddenly sophisticated."
Cardigan, $310, Amo & Bretti; dress, $110, BCBGirls.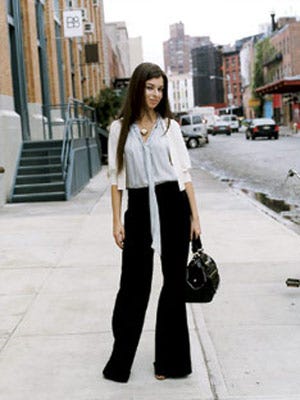 Denim Detox
WORK: "The high waist is majorly cool. As comfortable as jeans, but classier."
Cardigan, $314, Rebecca Taylor; top, $195, Generra; pants, $148, French Connection.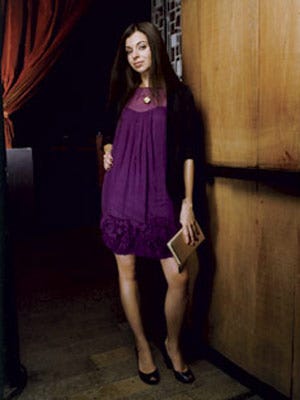 Denim Detox
EVENING: "I'd never have taken the time to try this on -- but it's awesome."
Jacket, $228, French Connection; dress, $344, Rebecca Taylor.
This content is created and maintained by a third party, and imported onto this page to help users provide their email addresses. You may be able to find more information about this and similar content at piano.io