How to Model: 7 Expert Tips for Becoming a Model
Aaron Newbill, Director of Scouting for Ford Models, gives his tips for aspiring models.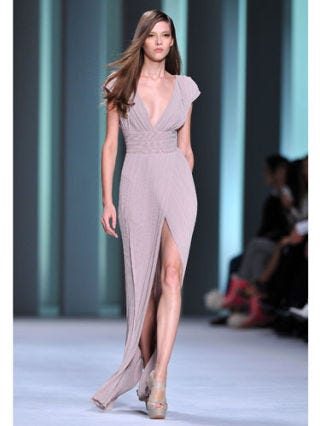 3. Make Your Portfolio Picture-Perfect
Your book, or modeling portfolio, is your resume, so make sure that it's in tip-top shape before you schedule interviews or auditions or attend an open-call. "A great portfolio is a relative concept; after all, you cant please every client all the time," Aaron says, but make sure that your book has enough variation that an agency can see your potential. Aaron says, "The basis of a good book should show a model who is comfortable in front of the camera, one who has a range of expression and movement." Less is more: "As to length, a few great pictures can look better than a long book of fluff." Think of your portfolio as a story that you're telling to a prospective agency — a short story. "A flow to the book is important — after all you want to get and keep the client's attention," Aaron says.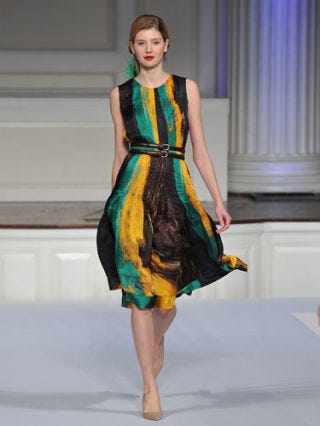 6. Speak Up
Personality is key, so sit up straight and spit out that gum! Aaron says, "An outgoing personality is always a standout." They're looking for models who are "able to express themselves and not be nervous or shy. A feeling that modeling is something they want to do, rather than something they are being pushed into is key." He says that "the models that do well are confident, ambitious, and have a certain humbleness about the fact that being genetically gifted is what got them in the business," says Aaron. "In the end this is a business and respect and professionalism is really important." Arrive for your audition or interview early and ready — no scrambling to rearrange your book in the elevator!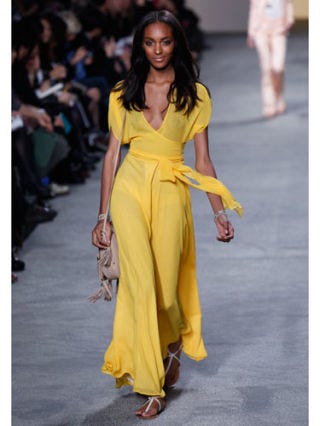 7. Read Before Signing on the Dotted Line
If you've impressed the agency enough to get an offer, take a deep breath before doing a celebratory dance and signing a contract. "Do not sign anything without reading first!" Aaron says. "Do your research, and just go with what your gut tells you." Make sure any questions you have about your contract are answered and clarified before you sign.
This content is created and maintained by a third party, and imported onto this page to help users provide their email addresses. You may be able to find more information about this and similar content at piano.io