The 21 Best Winter Dresses on Amazon, According to Reviews
A stylish 'fit is just a click away.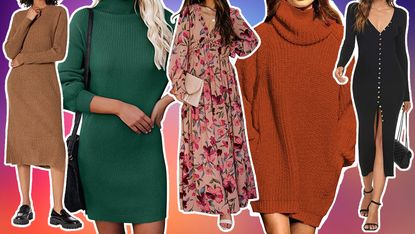 (Image credit: Future)
Marie Claire Newsletter
Celebrity news, beauty, fashion advice, and fascinating features, delivered straight to your inbox!
Thank you for signing up to Marie Claire. You will receive a verification email shortly.
There was a problem. Please refresh the page and try again.
I'm sad to report that according to a big rodent that lives underground, we have quite a bit more dreary winter weather still ahead of us—six more weeks, if Punxsutawney Phil is to be believed. But just because the weather is dreadfully cold that doesn't mean your style has to suffer. I truly wouldn't blame you for sticking to fleece-lined leggings and trendy sweaters, but I urge you to look past your default cold-weather staples and opt for a chic winter dress instead.
A great winter dress can not only be stylish as hell, it can be incredibly affordable, thanks to Amazon. From slinky rib knits to extra-warm sweater styles, the e-retailer offers a massive range of winter-appropriate dresses that won't cost you more than $100. In fact, as with the retailer's selection of winter sweaters, most of the picks on this list come in at under $60 and will arrive at your door in two days—bless Prime shipping! So if you're balling on a budget, you're going to want to add these cute winter dresses on Amazon to your cart, ASAP. (And you're willing to splurge—consult our list of the best winter dresses, full stop.)
What to Look For
Materials. Generally speaking, wintertime typically sees snow and chilly temperatures, so a thicker material is more likely to keep you warm. For winter dresses, consider a sweater style or rib-knit as these are typically made of thicker fabrics. Try to find wool or a wool-blend fabric in your dress for an extra-cozy fit, but materials like viscose, acrylic, and polyester can have a similar effect and are much more affordable.
Ability to layer. From my time living in the Midwest and New York City, both of which have dreadful winters, I learned that successful dressing for the weather is all about layers. When it's especially cold out, you need to be able to throw on base layers as well as a good winter coat and scarf. With this in mind, it's best if your winter dress has a loose enough fit for thin layers underneath, but isn't oversized to the point where you can't put on a coat.
Length. You may be thinking that come wintertime, you can only wear long dresses. Of course, it's true that maxi styles will provide more coverage, and in effect more warmth, but with the addition of tights or fleece-lined leggings, mini lengths can work just as well in the winter. Consider your plans for the day (for example, will you be walking around in the cold or are you heading to the office?) and your options for accessorizing before you limit your options to a length.
The Best Winter Dresses on Amazon
Celebrity news, beauty, fashion advice, and fascinating features, delivered straight to your inbox!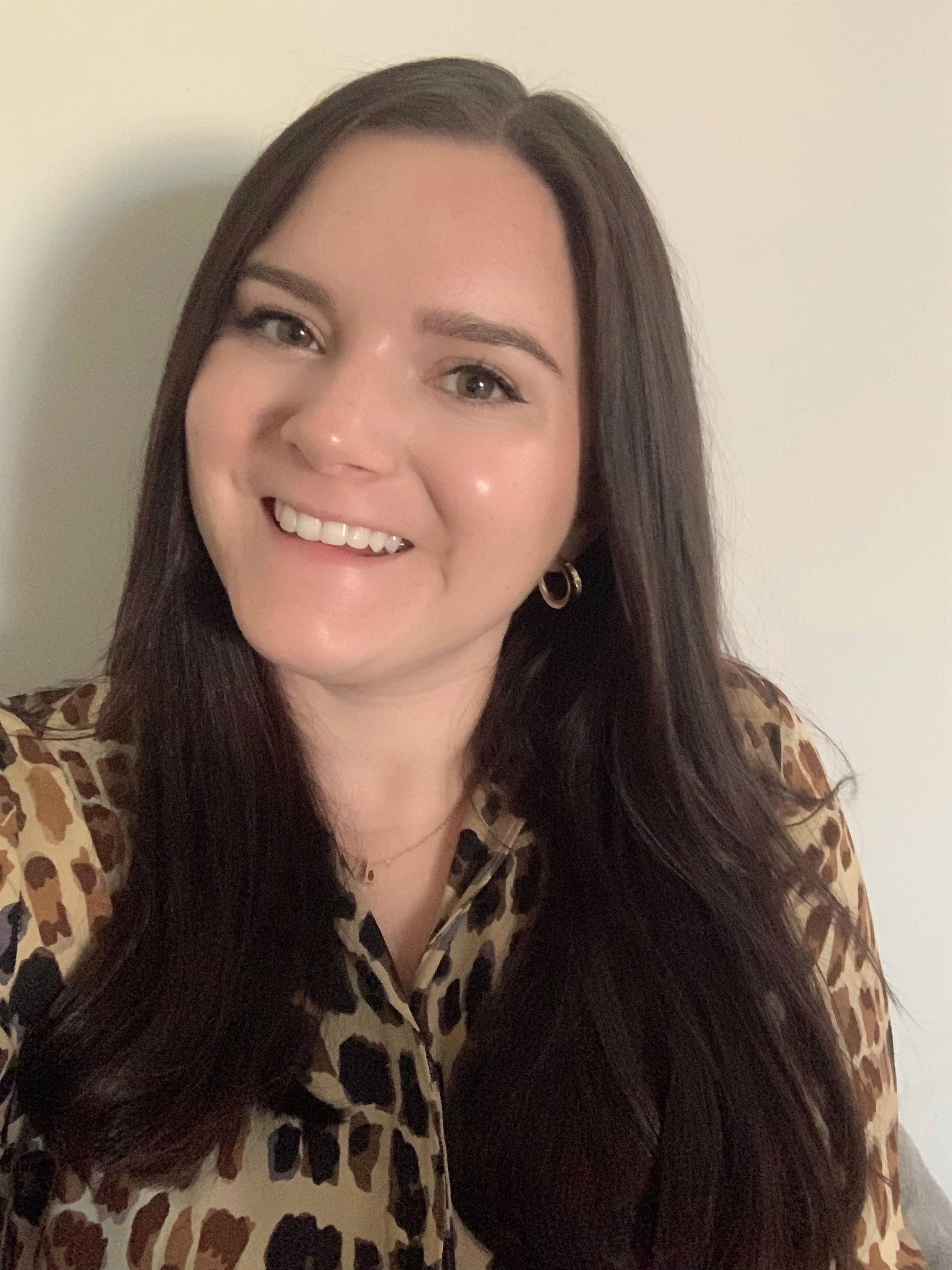 Brooke Knappenberger is Contributing Writer at Marie Claire, where she writes across the board from fashion and beauty to books and celebrities. As a pop culture junkie, Brooke obsessively consumes and writes about the latest movie releases, streaming TV shows, and celebrity scandals. She has over three years of experience writing on fashion, beauty, and entertainment and her work has appeared on Looper, NickiSwift, The Sun US, and Vox Magazine of Columbia, Missouri. Brooke obtained her Bachelor's Degree in Journalism from the University of Missouri's School of Journalism with an emphasis on Magazine Editing and has a minor in Textile and Apparel Management.