Editors handpick every product that we feature. We may earn commission from the links on this page.
7 Makeup and Outfit Pairings That Solve All Your Holiday-Party Problems
Me at 9 p.m.: Actually on my way, as I said I would be.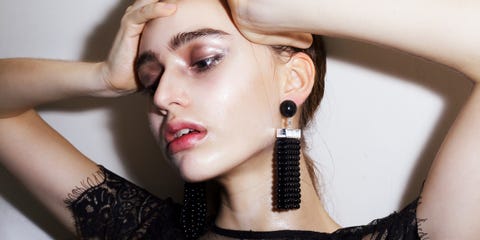 Even if you only have two friends, the rest of the year will be crazy, no doubt about it. But even through such madness, you can still look good with the holiday-party two-step, which is not a long-lost dance, but another way of saying "one thing, another thing, make pretty, FAST." See seven of those duos ahead, just in time for this three-parties-that-aren't-even-near-each-other weekend.
This content is created and maintained by a third party, and imported onto this page to help users provide their email addresses. You may be able to find more information about this and similar content at piano.io