Everything You Need to Know About the Louis Vuitton Cruise '19 Show
Cat bags! Sneaker-boots! Feathers!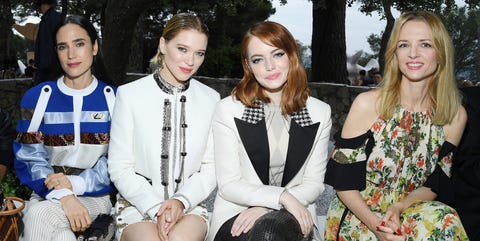 Nicolas Ghesquière of Louis Vuitton isn't going anywhere. Last week, the fashion house renewed his contract as creative director and over the weekend, the French fashion designer lived up to his artistic legacy by treating guests to a spectacular Cruise 2019 show. The runway took place at the Fondation Maeght in Saint-Paul-de-Vence inside a sculptural maze. Ghesquière drew inspiration from the natural surroundings, infusing his clothes with elements from the garden. This was the designer's fifth Resort collection for Louis Vuitton, and a memorable one at that. Here, what you need to know about the show.
1
The Show Was Held at the Fondation Maeght in Saint-Paul de Vence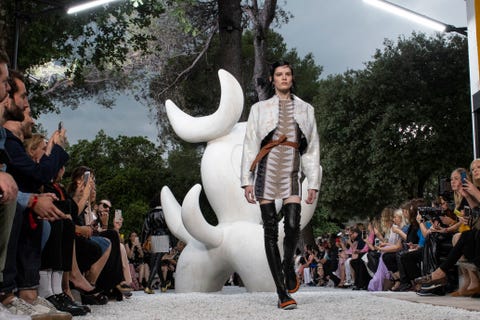 Models walked through the Joan Miró's Labyrinthe, a life-size maze of sculptures that overlooked the hills of Saint-Paul-de-Vence.
3
The Front Row Was Packed With A-List Stars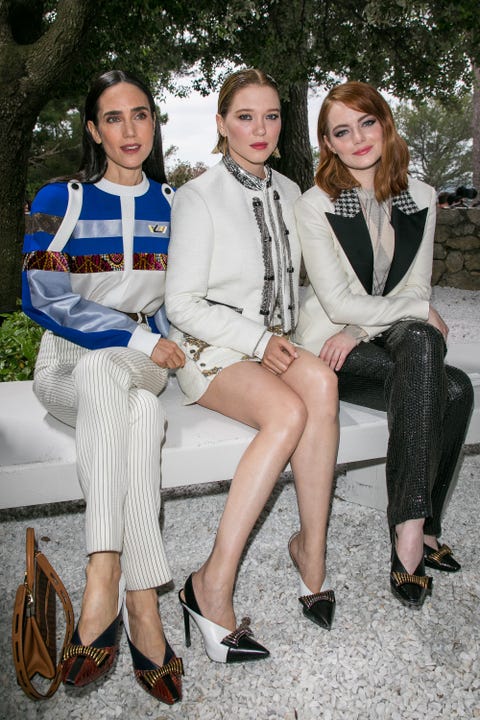 The fashion house's muses were all in attendance: Jennifer Connelly, Lea Seydoux, and Emma Stone.
4
Nicolas Ghesquière Drew Inspiration From the Surroundings for His Cruise Collection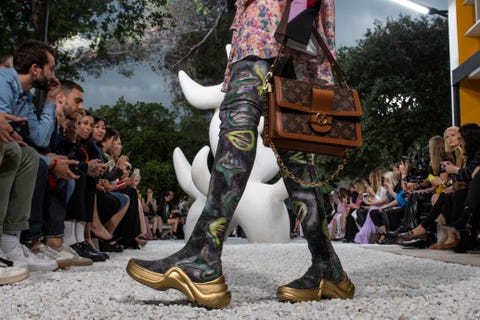 The result? Avant-garde creations like this sneaker-boot hybrid.
5
The Clothes Reflected Elements From the Garden Sculptures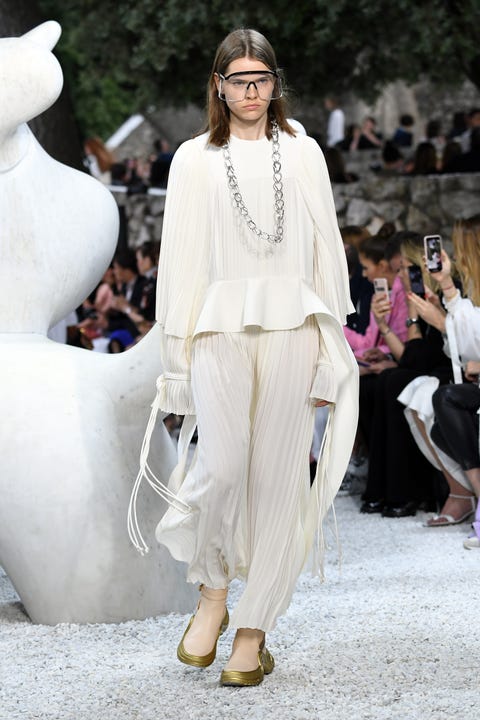 This isn't the first time Ghesquière drew inspiration from architecture. His resort 2018 collection was held at the Miho Museum, near Kyoto.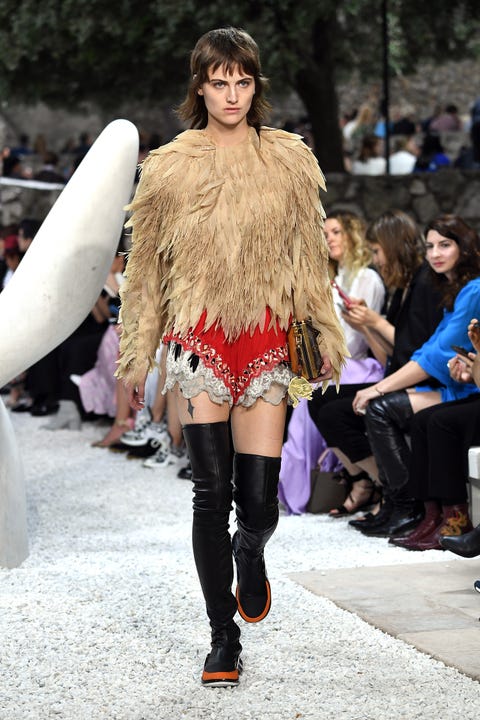 This belongs in an editorial spread. Or on The Bachelorette.
7
The Cruise Collection Also Featured Lingerie Pieces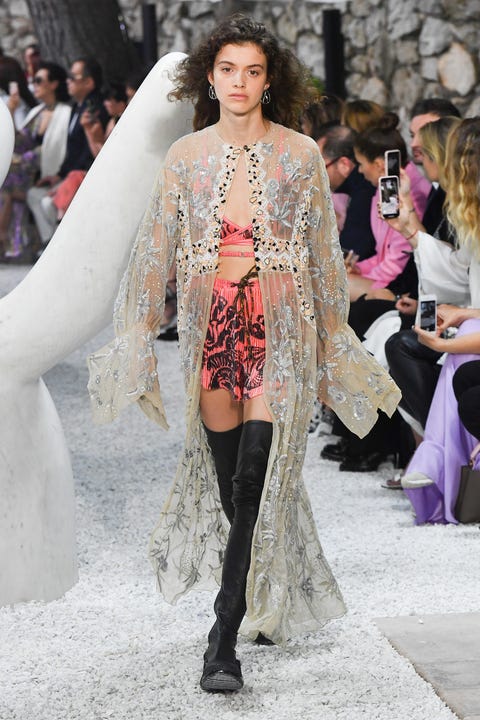 Worn under an embroidered, sheer duster coat.
8
Accessories Played a Key Role in the Outfits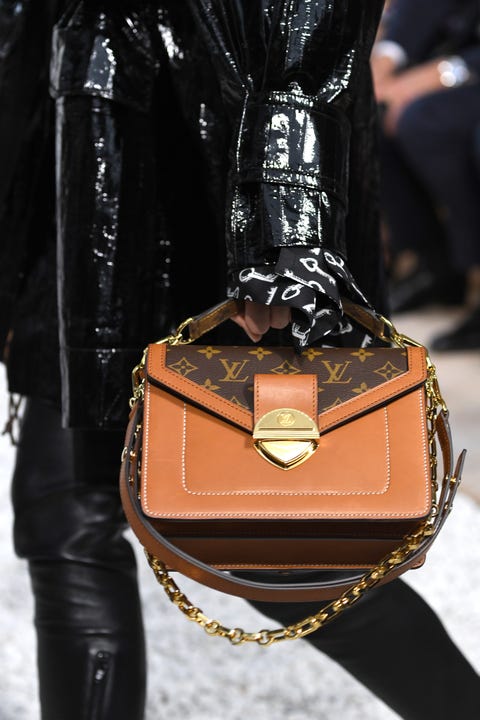 Prediction: This bag will be everywhere next season.
9
Pat McGrath Was the Master Mind Behind the Makeup Designs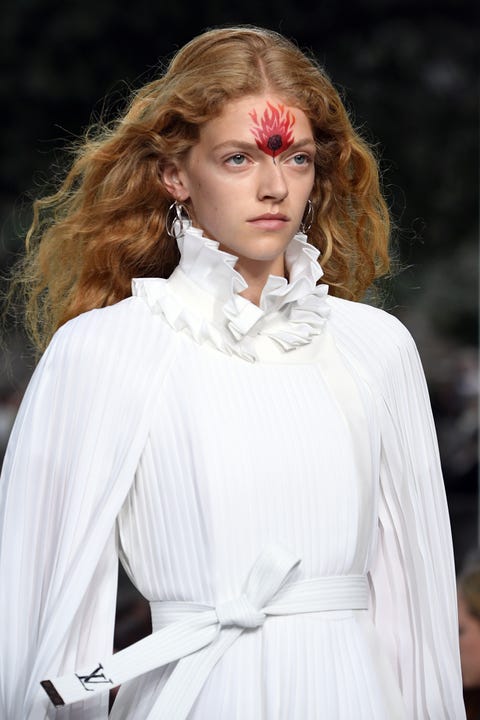 "This cruise show is about eccentricity for me. It's about how an individual can have his own proper style and can start a movement," Ghesquiere said to Women's Wear Daily. McGrath channeled this "eccentric" vibe by painting flames on model's foreheads.
10
The Show Featured a Collab With Grace Coddington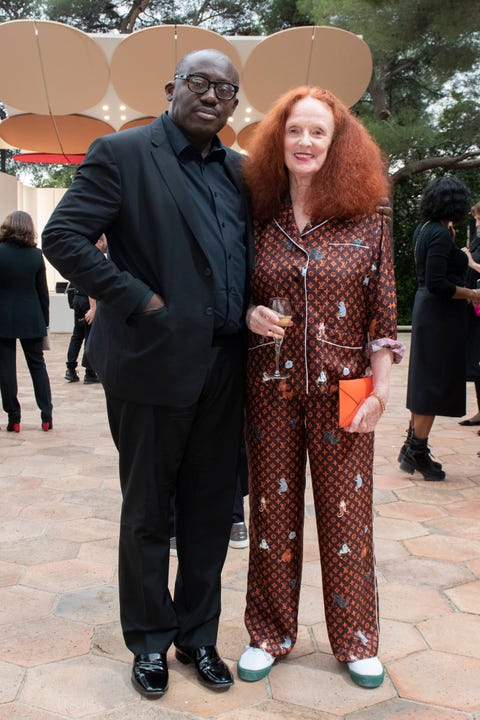 Ghesquière and Coddington worked on a collection of bags based on the sketches she does of her cats and his dog. This cat-motif purse popped up on the runway.
11
The Cruise Show Was Part of a Three-Day Event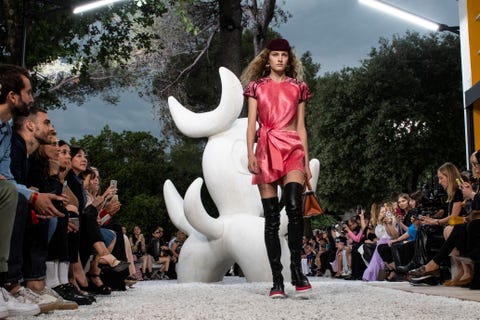 Guests were treated to several dinners and parties around Cannes because Ghesquière knows how to provide an experience.
This content is created and maintained by a third party, and imported onto this page to help users provide their email addresses. You may be able to find more information about this and similar content at piano.io