9 Classic Meghan Markle Outfits She Probably Wouldn't Wear as a Royal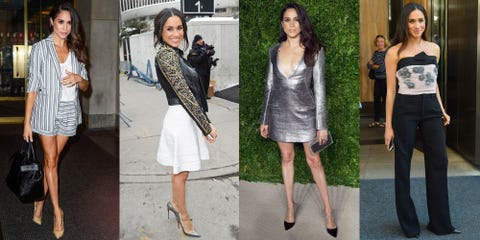 Meghan Markle has been stylish since long before she met Prince Harry or thought of joining the royal family. But, now that she's a duchess, there are definitely more restrictions on what she can wear and what etiquette says she shouldn't. Here are nine iconic looks Meghan stepped out in before the royal wedding that she probably wouldn't wear today.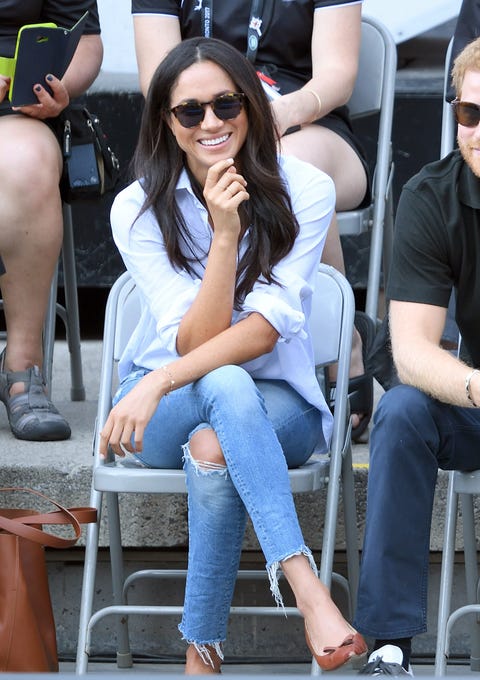 These Ripped Jeans
The MOTHER jeans with a slit in the knee that Meghan wore to accompany Prince Harry to the 2017 Invictus Games in Toronto were instantly iconic, but not something we're likely to see Meghan wear in public again now that she's a Duchess. The Queen famously prefers that women wear dresses and Meghan was reportedly vetoed when she tried to pull a tuxedo to wear during her Australian tour later this year, so ripped jeans would be a hard sell.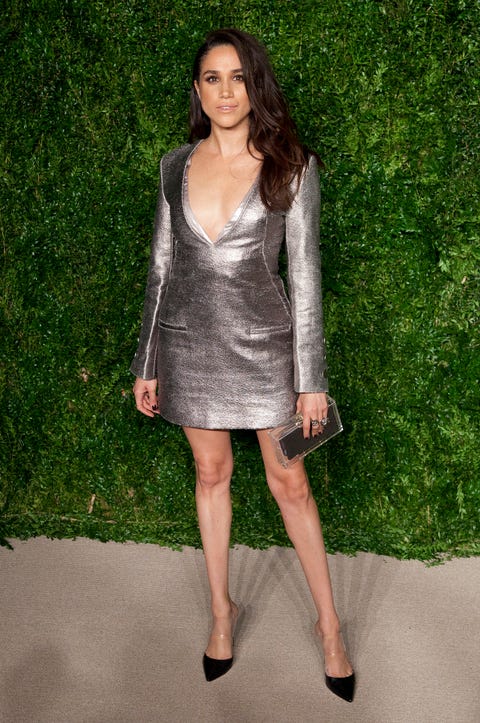 This Silver Dress with a Plunging Neckline
In 2015, Meghan turned heads this this stunning silver dress at the Vogue Fashion Fund Awards. For royals, however, cleavage is a no-no. Princess Diana even famously carried "cleavage bags" — clutches that she could use to strategically cover any hint of cleavage with an outfit.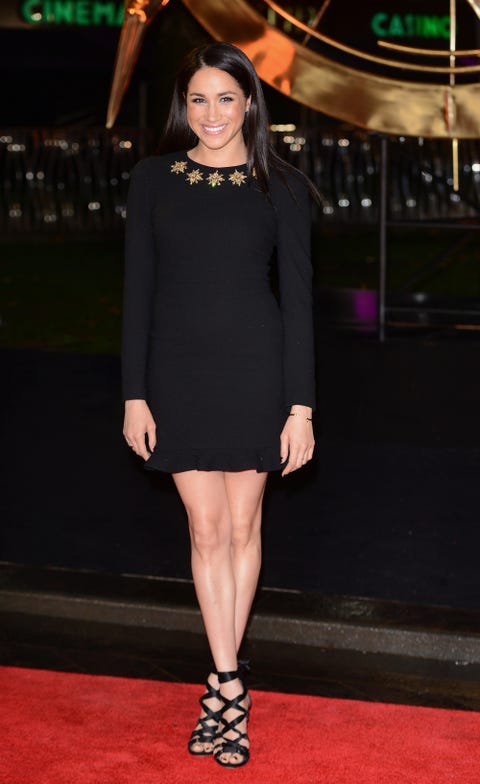 This Black Mini
Meghan wore this hot black mini dress to the premiere of The Hunger Games: Catching Fire in 2013 (in London, no less). While the top of the dress is royal-approved, the length is not. Royals opt for longer dress lengths—it's unlikely anything above the knee would make the cut.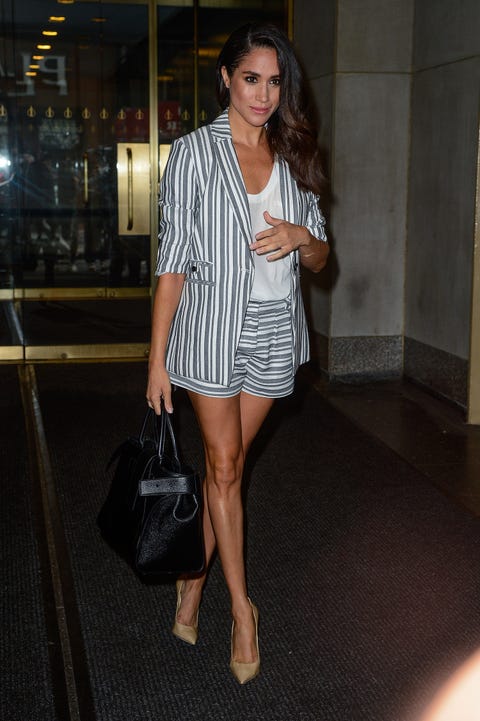 These Striped Shorts
Unless you're a young prince, shorts aren't likely to be in your royal wardrobe. It goes back to the same rule that calls for longer skirts—showing the knee isn't advised.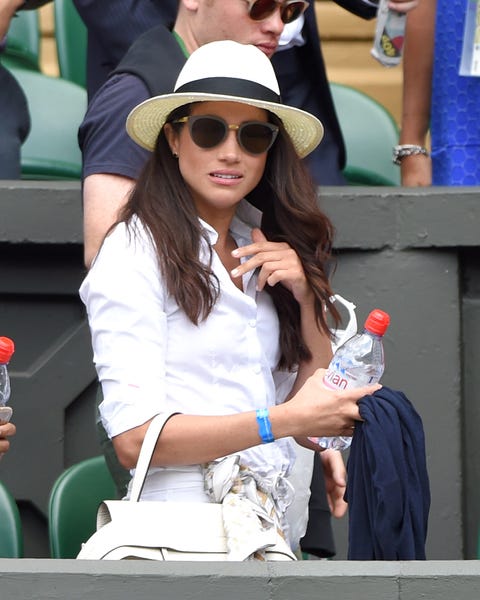 This Wimbledon Hat
Meghan has been a fan of tennis since before she joined the royal family, but she's had to change some of her style for watching matches. In 2016, when she attended Wimbledon as a Normal, Meghan wore this black and white hat to shield her from the sun. As a royal, she isn't allowed to. The reason? Now, she watches from the Royal Box, wear spectators aren't allowed wear hats, lest they block the view of other guests.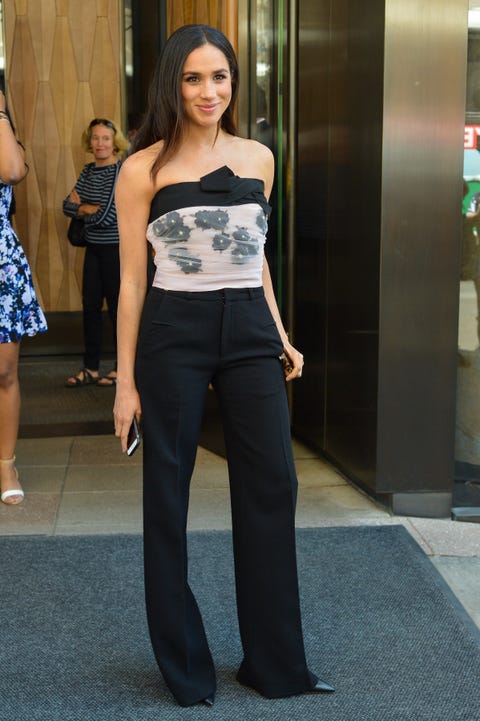 David Krieger/Bauer-Griffin
Getty Images
This Strapless Top and Trousers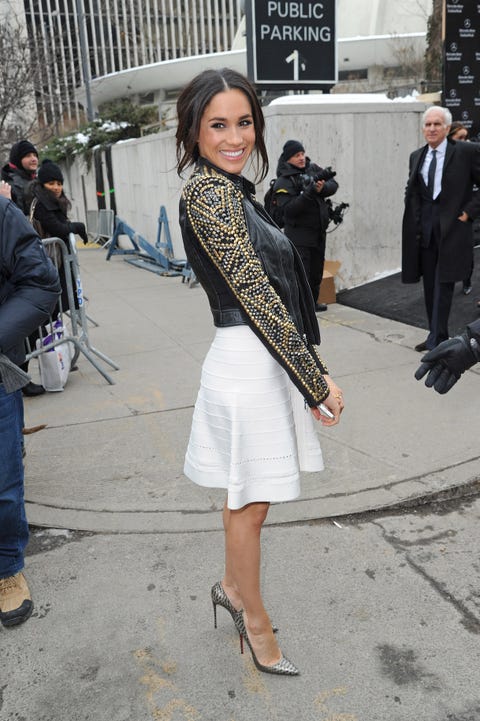 This Studded Leather Jacket
While there doesn't seem to be a specific rule prohibiting it, you just don't see royals in leather jackets. Even Kate Middleton, who wore them before her marriage to William in 2011, seems to have given them up. Expect to see Meghan in blazers and cardigans going forward.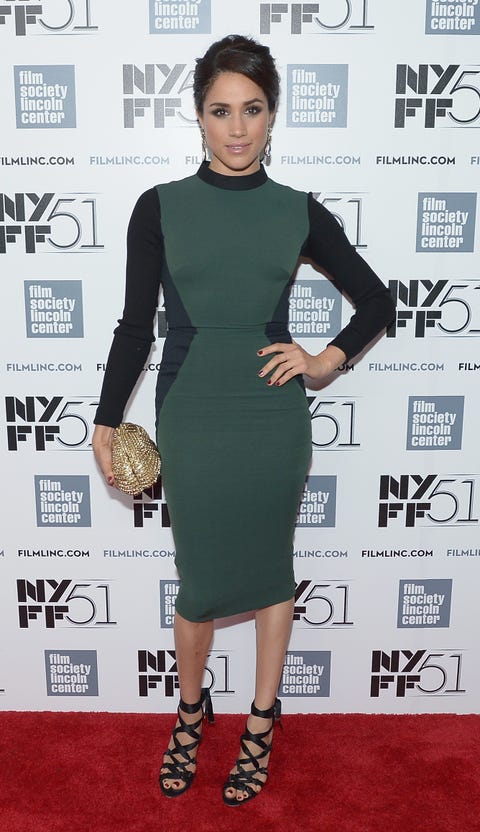 Michael Loccisano
Getty Images
These Strappy Sandals
Don't expect to see Meghan in these strappy shoes again—or anything with an open toe for that matter. Royal etiquette requires that women wear closed-toed shoes as open-toed shoes are considered informal.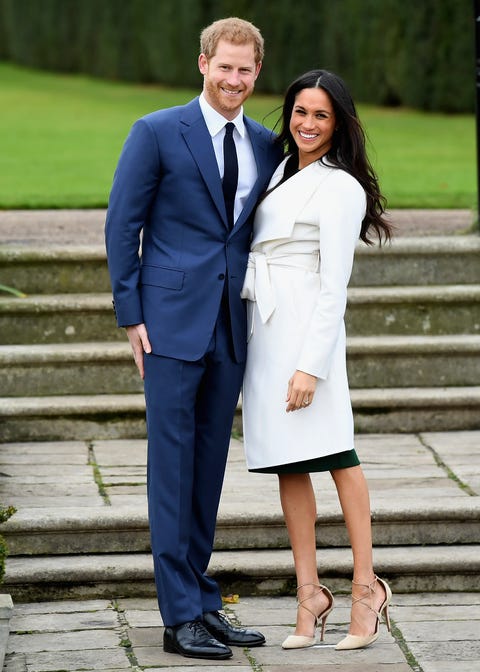 Samir Hussein
Getty Images
Her Iconic Engagement Outfit
This content is created and maintained by a third party, and imported onto this page to help users provide their email addresses. You may be able to find more information about this and similar content at piano.io