Happy 69th Birthday, Debbie Harry!
"Being hot never hurts!"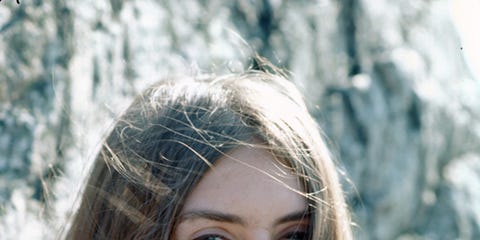 As Debbie Harry will tell you herself, "Being hot never hurts!" but it isn't just her nonpareil genetics that have made her look iconic. The Blondie frontwoman has style, and lots of it. On her 69th birthday, we're looking back at 14 of her most kick-ass fashion and beauty moments that prove she's the queen of punk.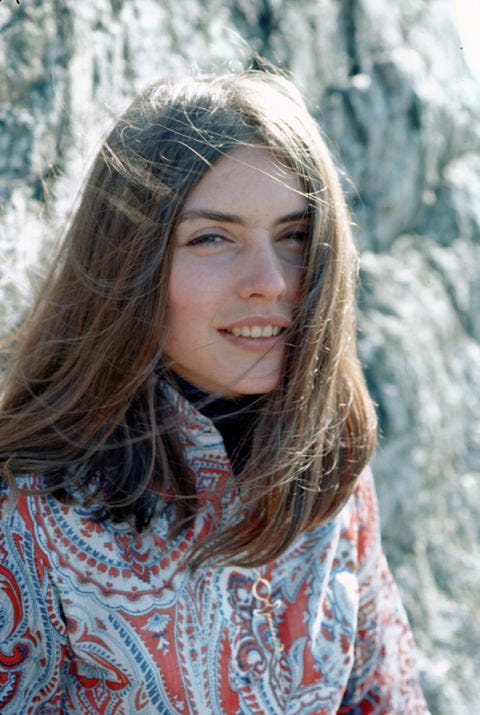 1968
Harry, formerly a brunette, wears a paisley top during her time fronting American folk-rock group Wind In The Willows.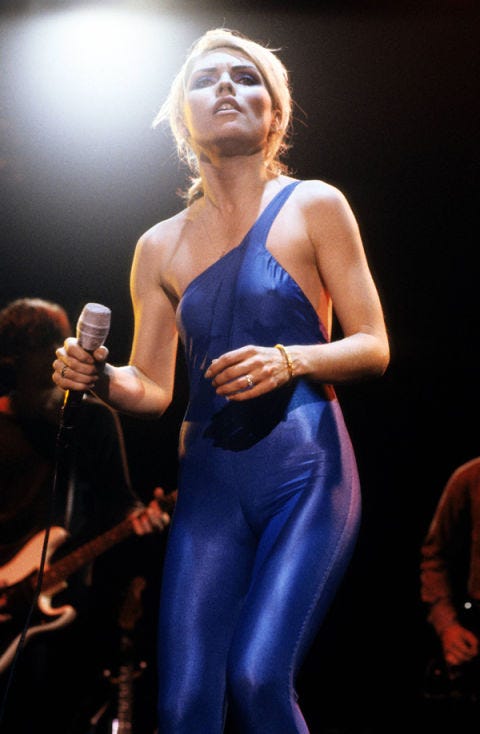 1970
Harry hits the stage in a royal blue spandex unitard with her wispy bottle blonde hair pulled back.
1977
During a shoot in New York City, she wears a sheer blouse, studded belt, and leather pants. She tops of her look with a bright red pout.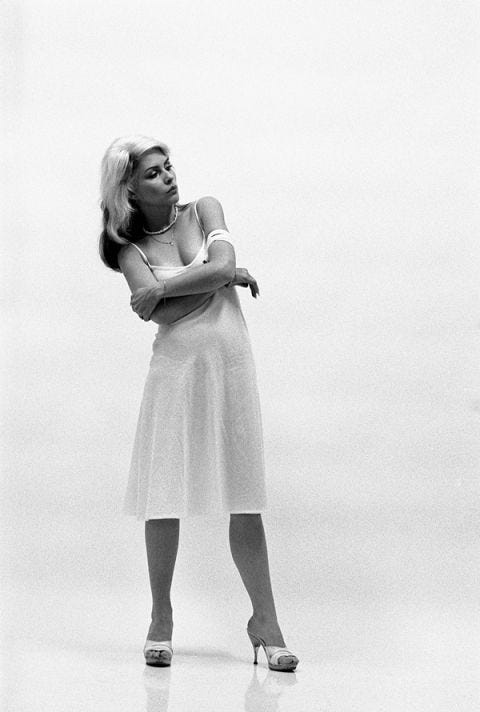 1978
The platinum blonde wears a diaphanous white dress during Blondie's Parallel Lines cover shoot.
1978
The punk queen hides behind her bangs wearing a vintage graphic tee and hot pants at Whisky Go Go.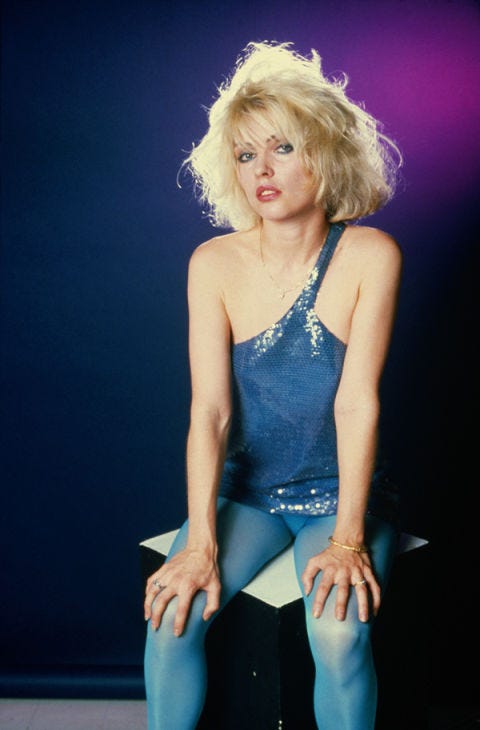 1979
She wears a blue sequin one-shoulder top and matching tights during a photo shoot. Her signature blonde coif is fanned out to perfection.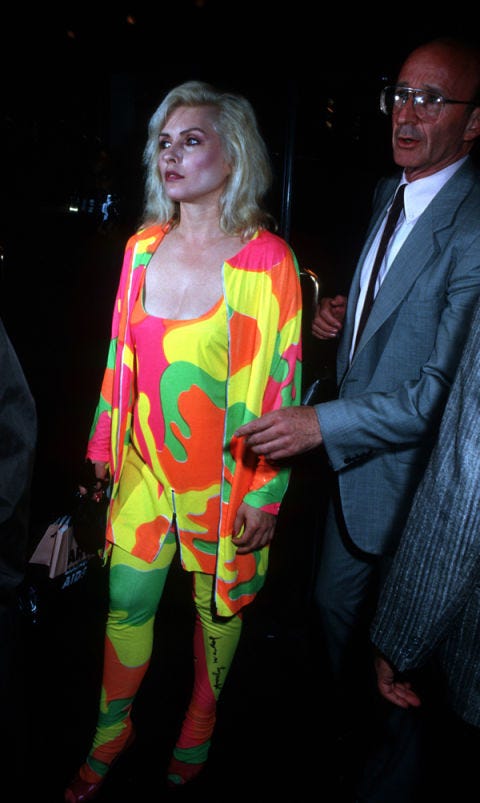 1990
The Blondie singer wears one of her most psychedelic ensembles to date: a swirling technicolor print jacket, top, and leggings.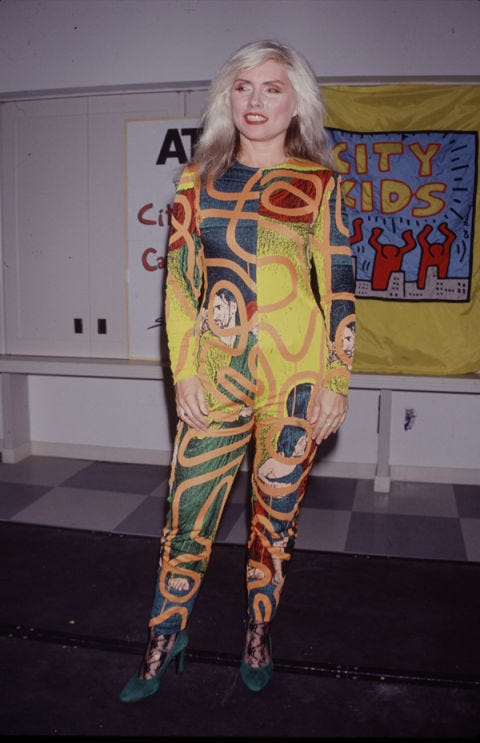 1990
She wears a funky print jumpsuit, accessorizing with lace socks and greens heels in New York City.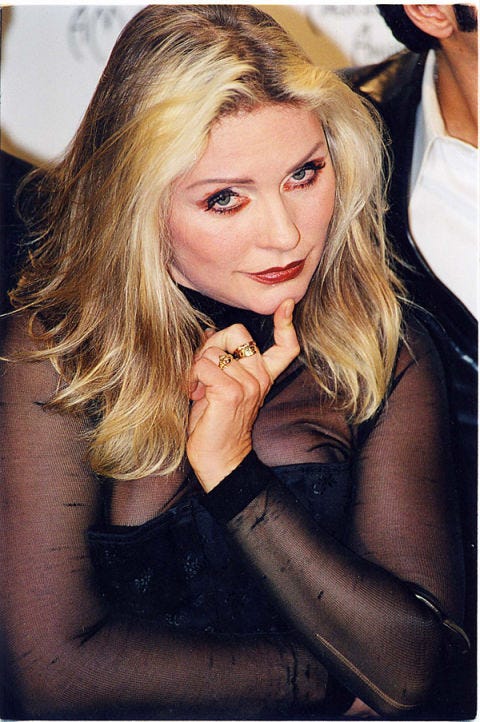 1999
Harry proves her punk attitude hasn't been hindered by age in a sheer black bustier during the 1999 American Music Awards. She also sports the most popular beauty look of the '90s: a moody red lip.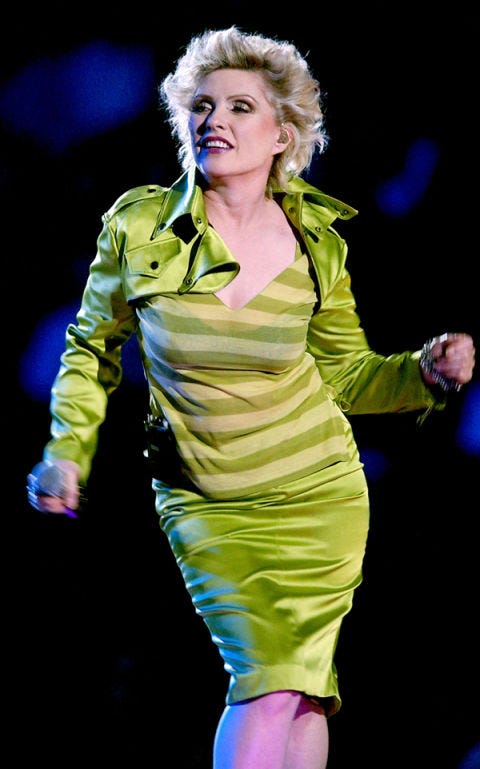 2004
She's as bold as ever rocking a lime green ensemble during the 2004 VH1 Divas Benefiting The Save The Music Foundation.
2002
The rocker wears a striped blue and orange mini-dress paired with a furry purse.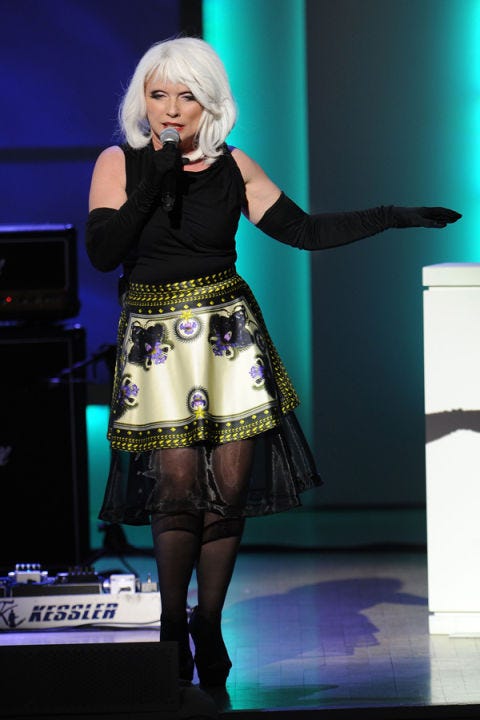 2011
She pairs a pièce de résistance skirt with all black accessories during a performance.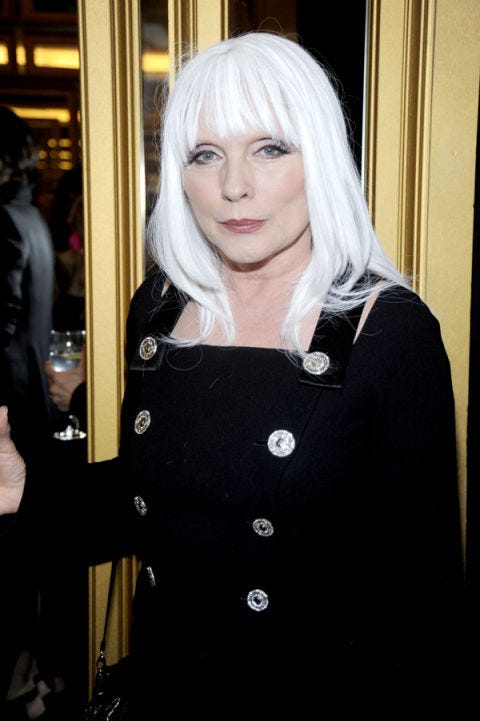 2011
The singer rocks shoulder-length white hair and bangs during the Versace for H&M launch party.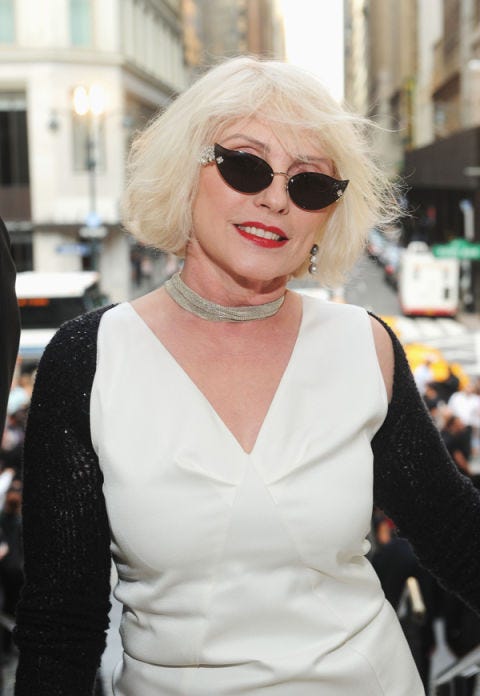 2012
Harry wears a white cocktail dress and statement cat eye sunglasse to the 3rd annual amfAR Inspiration Gala.
This content is created and maintained by a third party, and imported onto this page to help users provide their email addresses. You may be able to find more information about this and similar content at piano.io