Behind the Scenes at the L'Ecole School of Jewelry Arts
This is how the professionals at Van Cleef & Arpels make fine jewelry.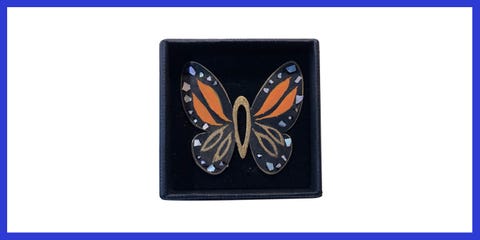 Curious how the pros make fine jewelry? Marie Claire Accessories Director Julia Gall goes behind the scenes at L'Ecole School of Jewelry Arts, a jewelry arts school in New York City, to test the tricks of the trade.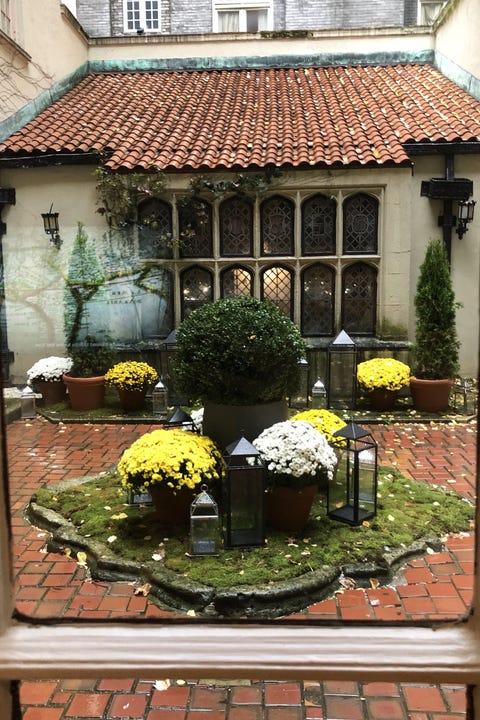 Pretty Prep
The picturesque fall view of the courtyard of Academy Mansion, one of my favorite places in the city and home to L'Ecole School of Jewelry Arts in support from Van Cleef & Arpels from October 25th to November 9th. Aside from a choice of lectures and courses about technique, history ,and gemology, the school has several exhibitions throughout the mansion, all open to the public.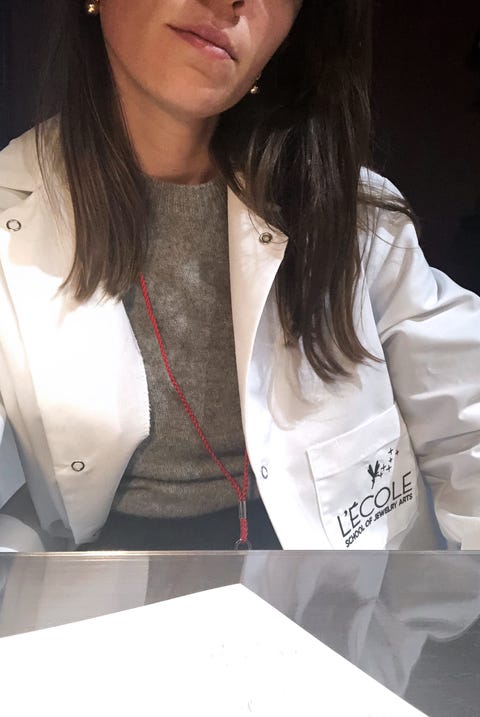 Lab Coat Required
Dressed in my "school uniform," I'm ready to go!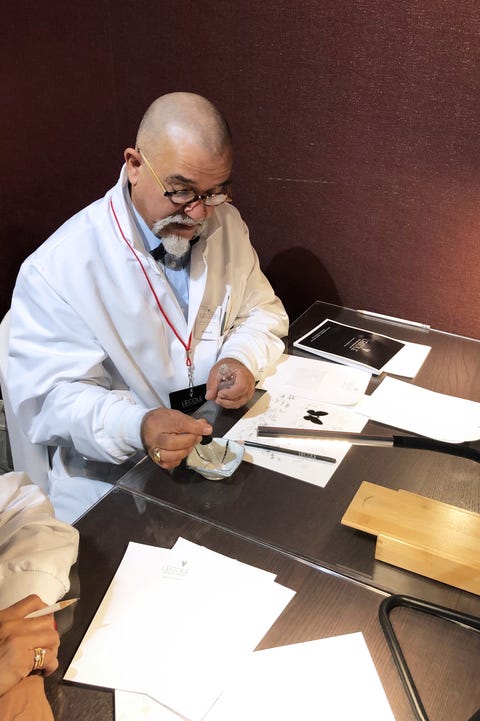 Master at Work
Our resident expert for the day, lacquer master Franck, demonstrated the techniques of decorating, 3 elements that make up half of the lacquering process in jewelry and decorative arts.
The Japanese Urushi lacquer technique is an ancient process that has been brought to L'Ecole just three years ago for the students in Paris and now New York.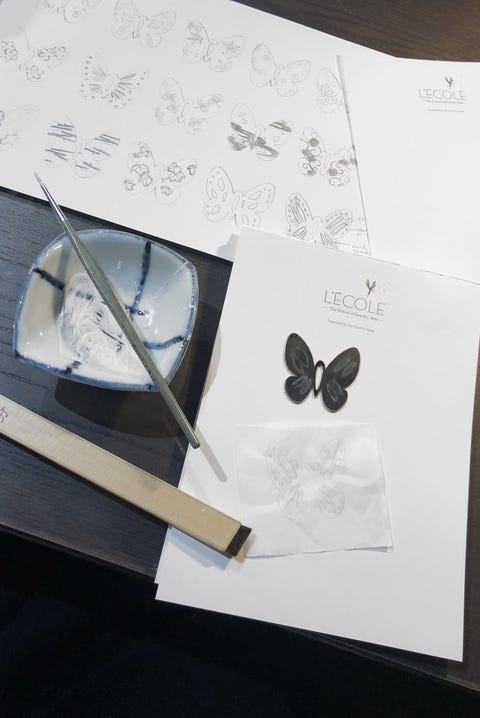 Lay it Out
First using gofun (a white chalk made from seashells) we traced our design to transfer to our butterfly, a very complicated process to simply help me stay in the lines.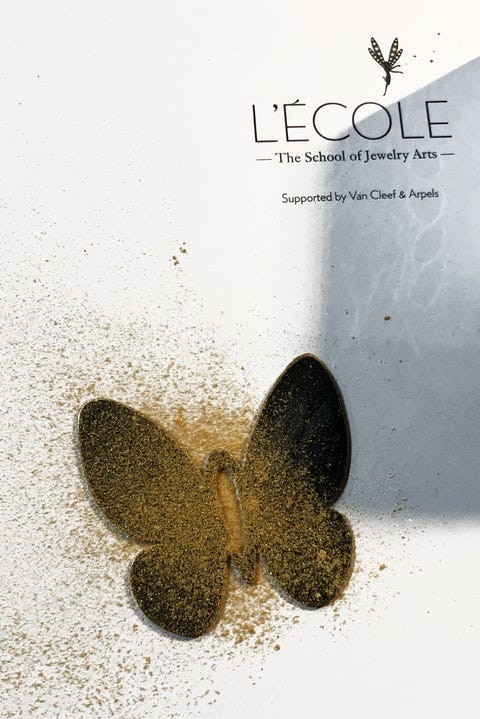 All That Glitters
Then the fun part! Using the plain lacquer (made from sap from a Japanese sumac or lacquer tree), we added the base for the gold dust powder to stick to in applying our golden accents. The dusting happens when you ever so elegantly tap the hollow bamboo brush to disperse the gold—a heavenly process called Maki-e. I officially want my next career to be Professional Gold Duster.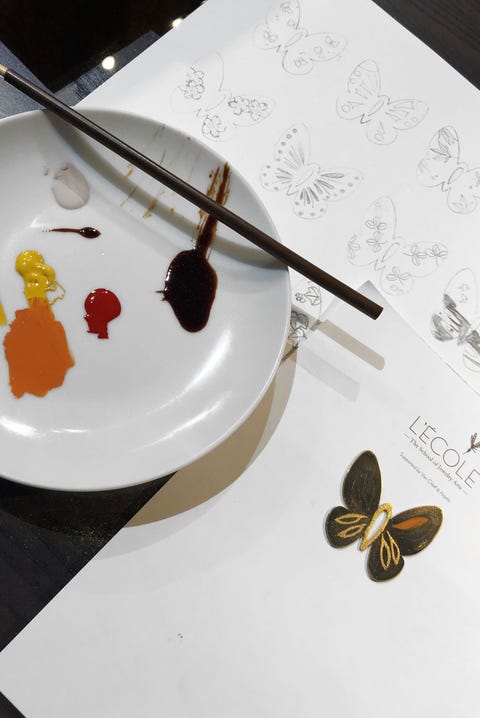 Lacquered Up
After dusting off the excess (and adding even more gold accents than my initial design included), we were finally ready to add the color. Bengara is the term for color lacquer. It was really easy mixing yellow and red to create the orange I was after, but it was challenging to paint with in such a small area—I was surprised how stiff it was.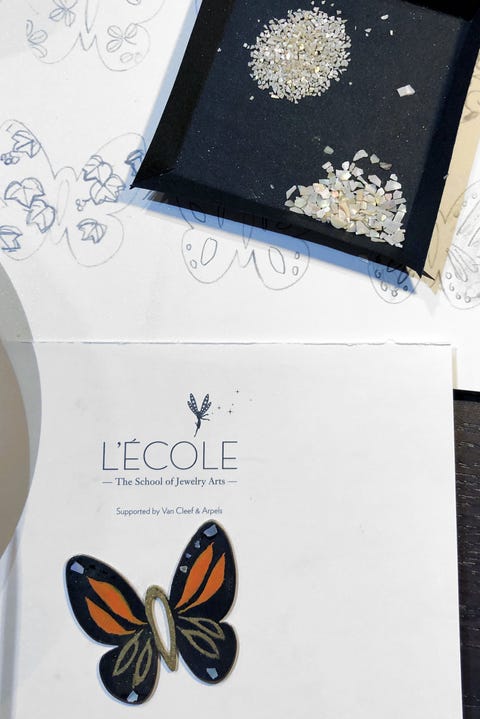 Mother of Pearl
The final step was applying the small shards of mother of pearl. You dip the end of a pointed stick in water to pick up a single shard with ease, and place it in a spot where plain lacquer was applied to act like a glue. It was the perfect accent for the Monarch butterfly look I was aiming for!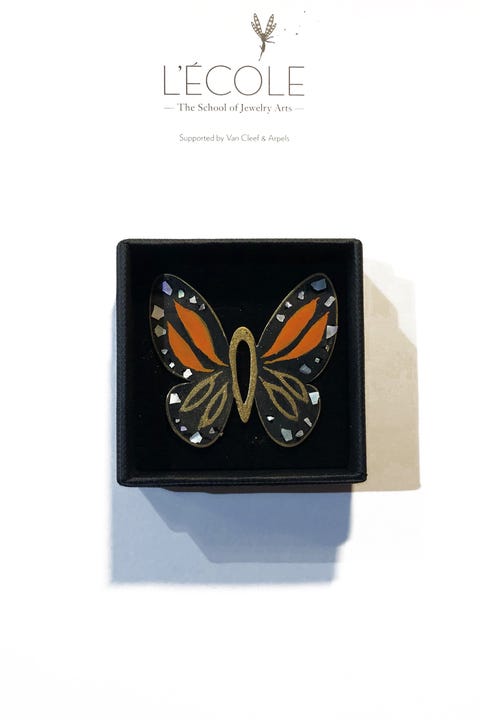 Metamorphosis
The lacquer takes 5 days to dry (the pro tip was to store it in the shower, as humidity helps the process).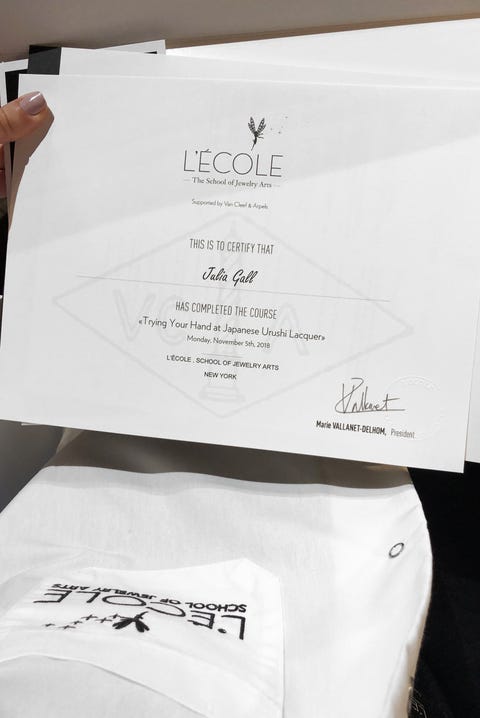 This content is created and maintained by a third party, and imported onto this page to help users provide their email addresses. You may be able to find more information about this and similar content at piano.io