Editors handpick every product that we feature. We may earn commission from the links on this page.
11 Best Unique Mother's Day Gift Ideas for the Mom Who Already Has Everything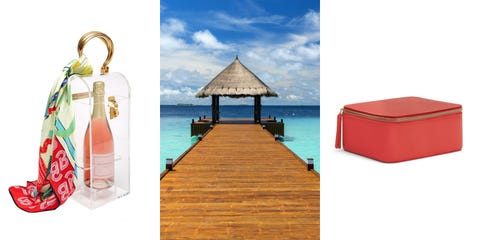 Gift giving can be stressful as a rule, but gifting your mom is a new level of stress. I mean, she's already out-gifted you in every way—the woman has given you life (literally!), a roof over your head, food, your entire family, your first bicycle, everything. You name it, your mom has you covered. Good news: For Mother's Day 2019, I've tried to outsmart the kind of woman who already owns everything she wants. From original getaways to custom personalization, take a look at these super original ideas for the gift she won't have even realized she needs.

1
A Monogrammed Jewelry Case
Maybe you can't buy your mom a diamond ring or gold necklace this Mother's Day, but you can buy her a monogrammed leather jewelry case. This Cuyana jewelry case is super-thoughtful in its design, with special compartments for every kind of jewelry you could dream of.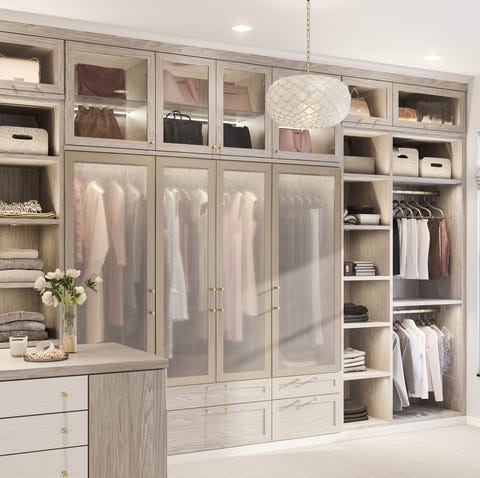 She already has everything, right? Help her organize it. California Closets create custom closets, from a shoe closet to the hall closet, that will transform her every day life. Your gift? A professional design consultant who will take everything she already has and make it feel like new.

If you're not her favorite child already, this mask will take you straight to the top. With this gift, you'll be encouraging her to run a bath, light some candles, slather on this face mask, and truly relax. When she rinses it off, she'll look and feel incredible.
4
A "Six Senses Spa Hopping" Trip
My go-to gift this year when I don't know what else to get: The gift of experiencing something new. From concert tickets to a cooking class, this has pretty much saved my life. That said, I'm sure the mom who has everything has also been everywhere. Everywhere except this crazy escape to Oman and the Maldives. Black Tomato offers a thorough itinerary, full of seven nights of spa hopping. Pure bliss.
Trust me, no exercise mat compares to this Manduka charcoal mat. Your mom didn't realize she needed this, but she'll never exercise in the same way again. Because the mat is made with charcoal. it makes it non-slippery, which is key in any kind of exercise class. Plus, it's made of natural tree rubber, so it's eco-friendly and help her feel more zen.
6
An Acrylic and Brass Champagne Box
Okay, I don't have everything and even I want this. This is the chicest way for your mom to arrive to her next dinner party. Champagne in a brass and acrylic box, and accessorized with a printed scarf? Tell me if it's possible to make a sleeker entrance.
7
The Aluminum Edition of This Suitcase
This new addition to the Away luggage family is the gift to buy this season. It's the perfect update to your mom's luggage collection—it's unbreakable, designed beautifully, and guaranteed to last for life. For your mom, there will be no other way to travel but in style.
8
A Pair of Faux Fur Slippers
Restoration Hardware
$17.00
This will be the best $13 you ever spend, I swear to you. I've been through dozens of slippers, and never once has my foot been in something like these. Even if your mom has all the slippers in the world already, she can't turn these down. These faux fur-lined slippers are like a slice of heaven on her feet. Mom, we know you work hard, so relax.
9
A Pair of Bose Noise-Masking Sleepbuds
When I asked my own mom what her ideal gift would be, she answered, "Sleep." You ask? You shall receive. These noise-masking, soothing sleep buds are a dream come true.

10
A Perfect Pair of Leggings
Reebok x Victoria Beckham
$130.00
Again, this is about taking something ordinary your mom already owns (like workout leggings) and making it extraordinary. Designed by the most stylish mom of all time, Victoria Beckham, these leggings will take your mom from the gym to out with her friends and keep her looking amazing.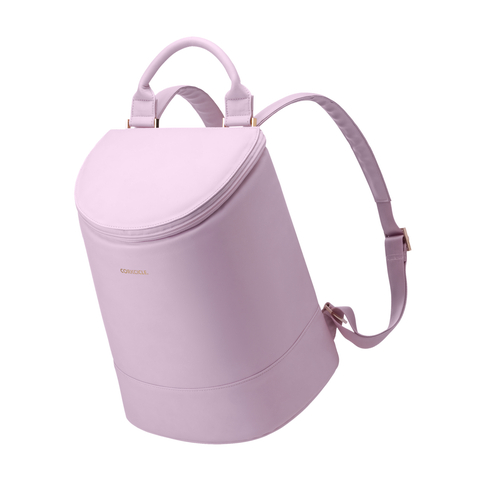 You might be thinking, why does she need another backpack? This baby pink backpack isn't just any ol' backpack - it's actually a cooler. This Corkcicle bucket bag is the ultimate 2 for 1. It's not an ugly plastic cooler that she would arrive to picnics with in the 80's, but a chic back pack with a leather handle that can hold 12 cans or 8 cans and 2 wine bottles. I think this has you covered.
This content is created and maintained by a third party, and imported onto this page to help users provide their email addresses. You may be able to find more information about this and similar content at piano.io