14 Pairs of Ridiculously ​Stylish Sunglasses Under $100
You know you want some tiny frames.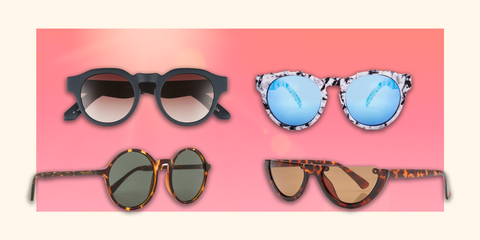 The leading cause of sunglasses loss in the United States is leaving them on a brunch table after you've vignetted the heck out of them. Does it suck? Yes. Does it suck even more if they were Céline and your traitorous butt sat on them? Yes. Because going without sunglasses in the summer is not an option (squinting can lead to crow's feet!), we've rounded up 14 inexpensive-yet-stylish frames you can afford to misplace.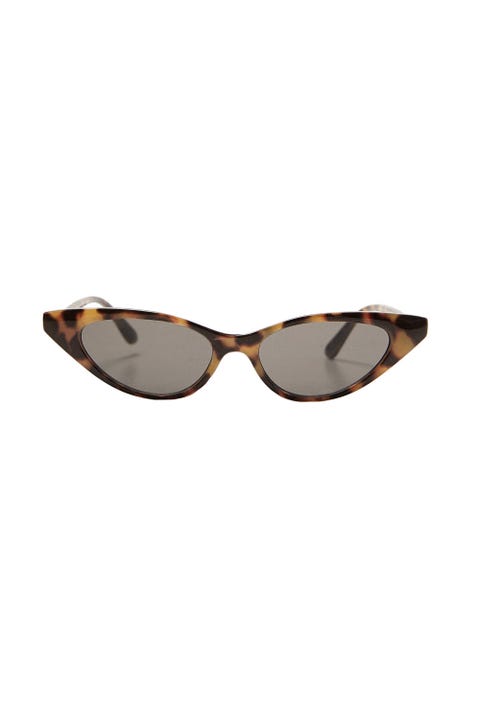 Most sunglasses trends come and go, but the cat-eye style will always be a classic. This season, the frames are smaller and better than ever.
Zara, $26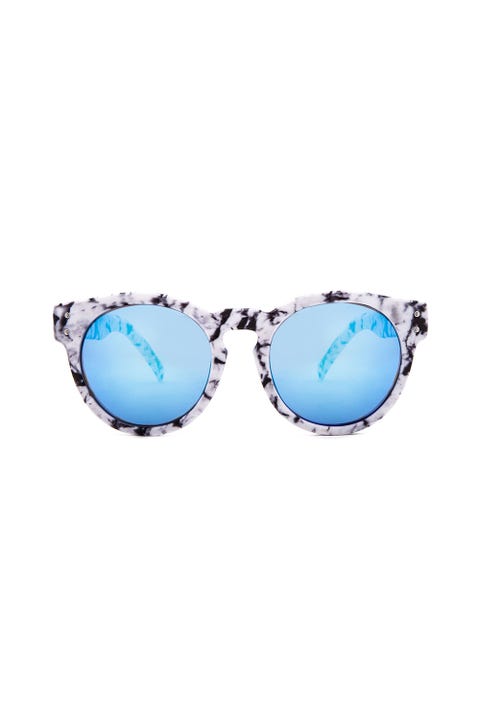 Nope, that's not the sky reflected in these shades. The lenses are that blue, and with the contrasting marble print, this pair reminds me of Greece. Time for vacation, guys?
Quay, $55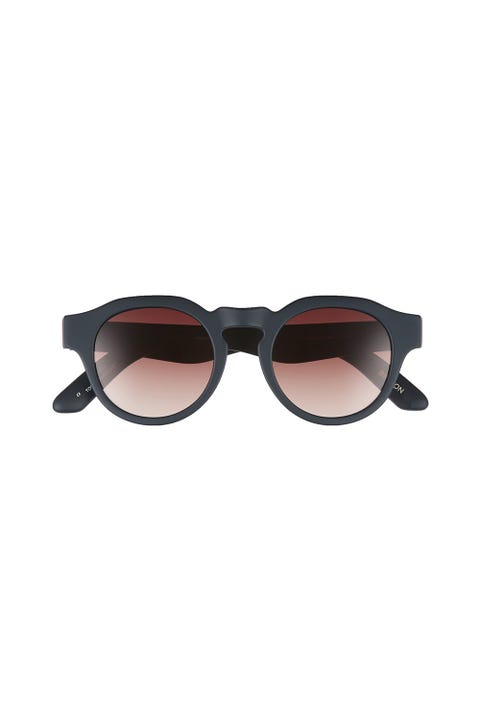 Hesitant to try red or pink specs? Ease into colored frames with a pair of navy sunglasses. It's more striking than black, yet still versatile enough to match any outfit.
Toms, $68
4
Khloé Kardashian–Approved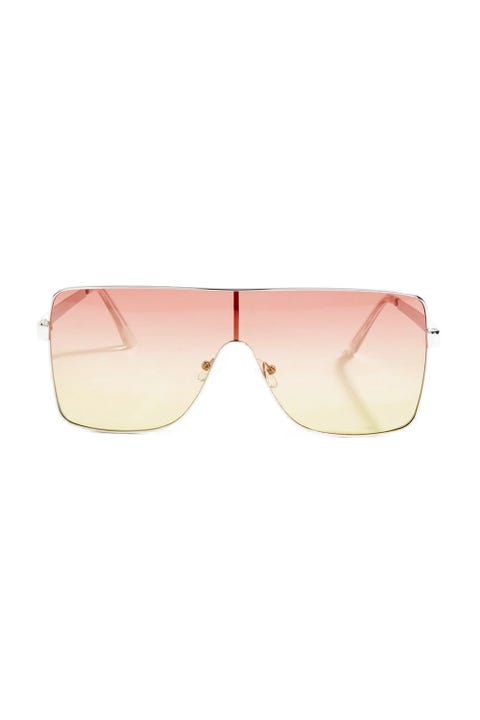 If you keep up with the Kardashians, you know that Khloé's signature sunglass style is ski goggle–inspired. Oversize shades > than tiny frames? With this pair, yes.
Topshop, $38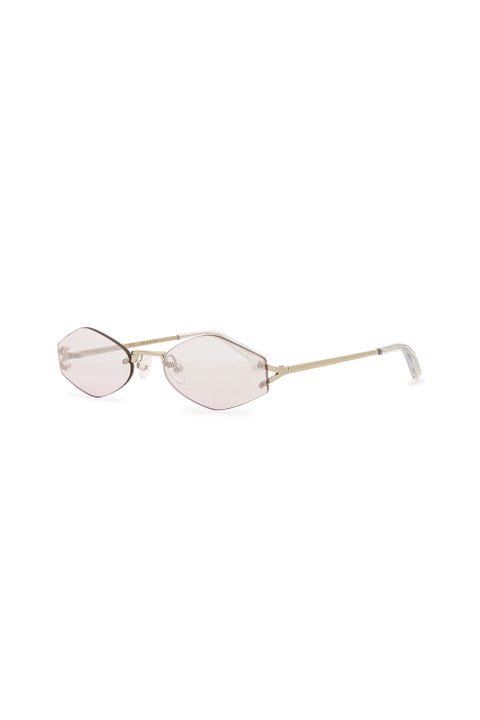 This pair of rimless sunglasses is the definition of trendy. And even though the lenses are colored, it's a cool tone, so you don't have to worry about clashing.
Kendall & Kylie, $68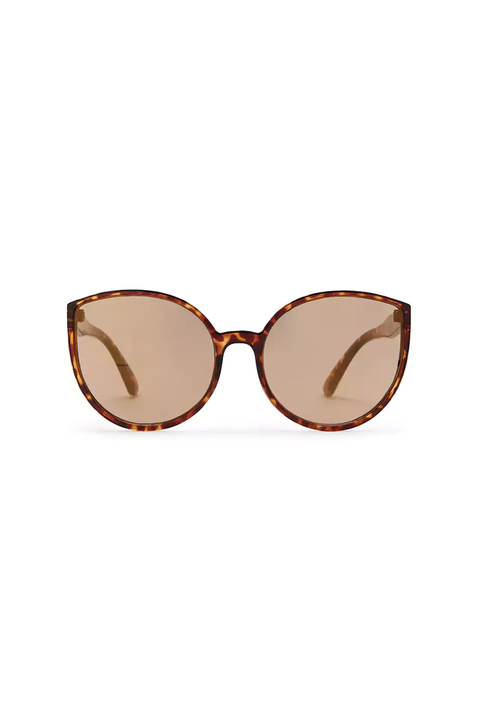 There's a reason why everyone likes to shield their eyes in public (aside from sun protection): You can people watch in peace. This pair of oversize frames is perfect for the job.

Forever 21, $6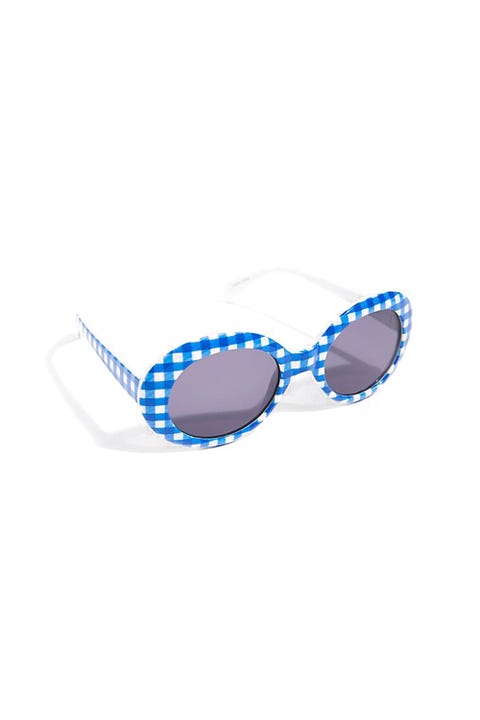 This pair of sunglasses is an Instagram moment waiting to happen, with your friends clamoring to comment "Where are those from!?" as soon as you hit the post button. Wear with a neutral-colored swimsuit to make the print pop.
Free People, $20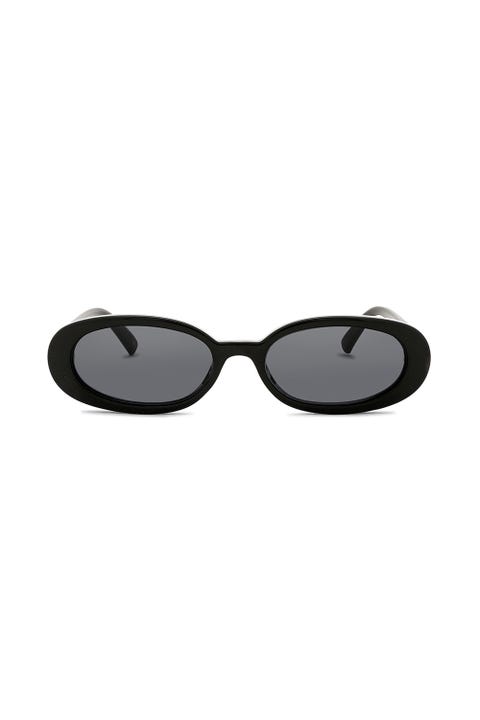 Oval sunglasses are having a moment. Though the funky specs might scare you, you can test drive the style without wallet regret thanks to this pair's low price. Prepare to say bye to aviators forever.
Le Specs, $59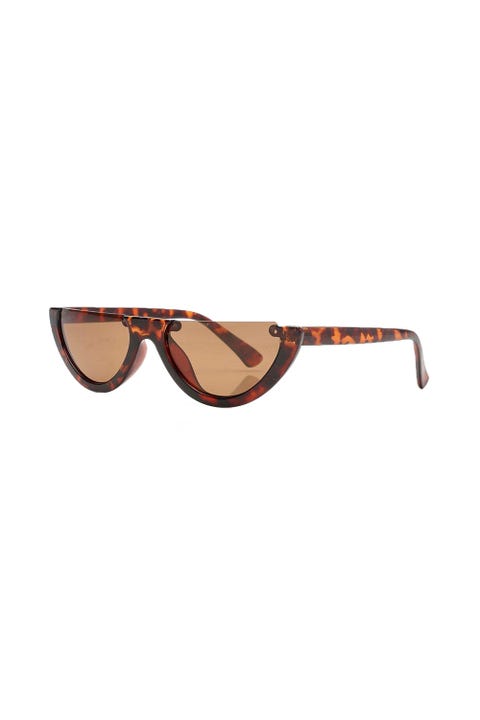 For sunglasses that are not of the ordinary variety, may we present this unique style. The design gives the illusion that your shades were cut in half, which is a cool effect you must document with an Instagram selfie.
Boohoo, $16
10
Music Festival–Inspired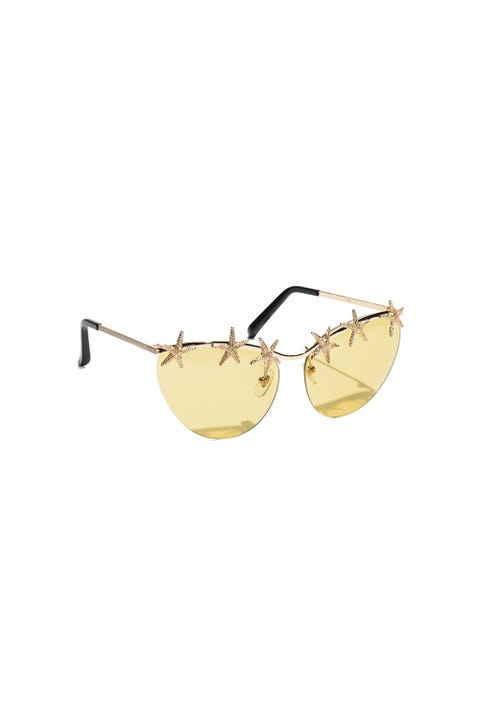 These yellow-tinted frames are embellished with starfish for that playful charm. Every time you put them on, they'll remind you to finally book that island vacation you've been putting off.
& Other Stories, $39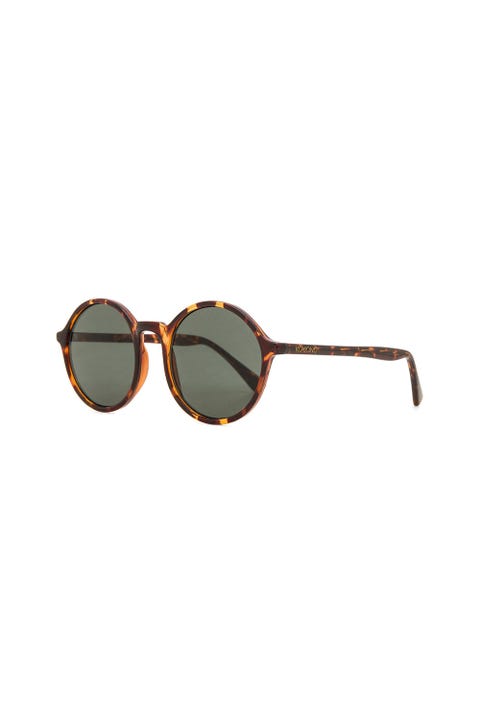 When you want a pair of no-fuss sunglasses, go with dark lenses and tortoise shell frames. They're guaranteed to look good with every outfit you own.
Komono, $70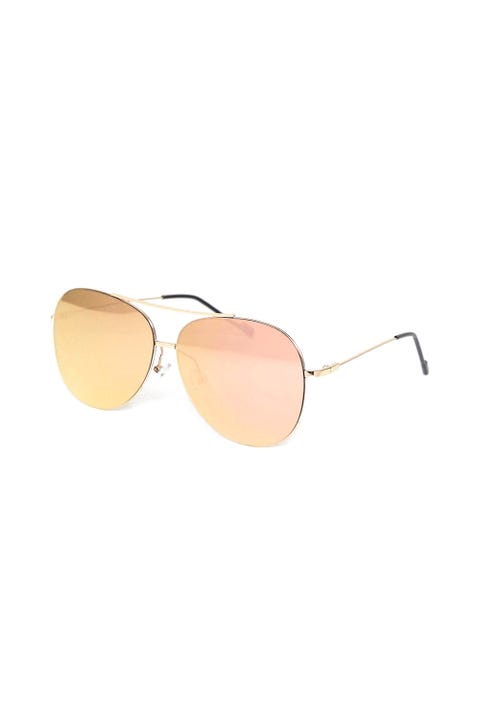 These Jeepers Peepers lightweight aviators come with super-slim arms for that sleek look. The brand has a cult following, so scoop up a pair before they're completely sold out.
Asos, $38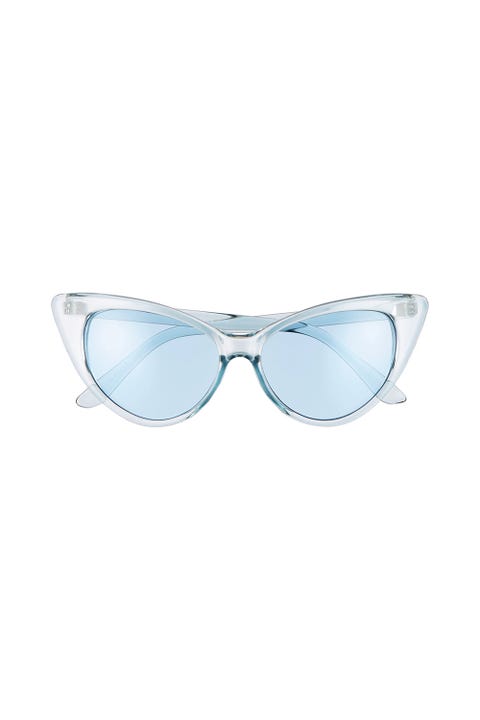 Let people see your eyes with these cotton-candy shades. They won't fully shield your gaze, so when you're glaring at that guy who's manspreading on the train, he'll (hopefully) get the hint and close his legs.
Glance Eyewear, $14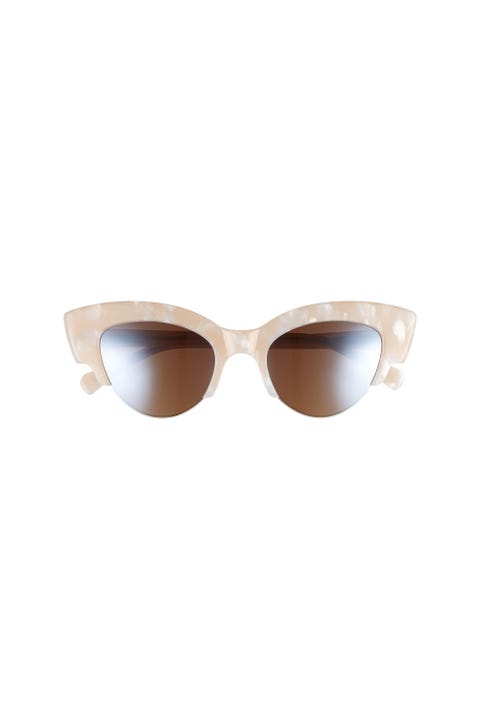 I love the marble design on this pair of dramatic cat-eye frames. The neutral hue makes it easy for dressing up or down. I prefer the latter, so I'll wear the sunglasses with jeans and a white tee for that everyday stylish look.
Zac Zac Posen, $95
This content is created and maintained by a third party, and imported onto this page to help users provide their email addresses. You may be able to find more information about this and similar content at piano.io