Editors handpick every product that we feature. We may earn commission from the links on this page.
14 Pairs of Ridiculously ​Stylish Sunglasses Under $100
You know you want some tiny frames.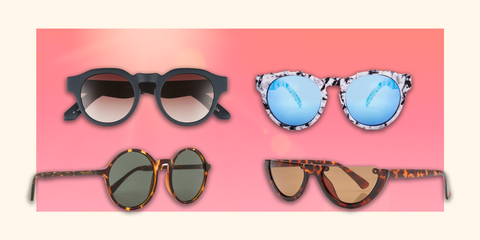 The leading cause of sunglasses loss in the United States is leaving them on a brunch table after you've vignetted the heck out of them. Does it suck? Yes. Does it suck even more if they were Céline and your traitorous butt sat on them? Yes. Because going without sunglasses in the summer is not an option (squinting can lead to crow's feet!), we've rounded up 14 inexpensive-yet-stylish frames you can afford to misplace.
This content is created and maintained by a third party, and imported onto this page to help users provide their email addresses. You may be able to find more information about this and similar content at piano.io