A Checkered Coat Is the Perfect Topper to Any Outfit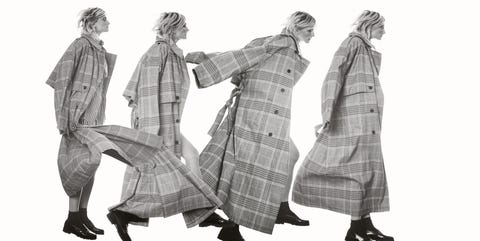 Plaid is one of those prints that, against the odds, can truly pair with anything. Depending on the styling, plaid pieces can read preppy, rocker, or professional, making them versatile staples in any winter wardrobe. Whether you're feeling the sophisticated edge of glen plaid or houndstooth, the playful-rebel vibe of tartan, or the sweetness of gingham (or better yet, the cocktail-of-cool when you mash them all together), this season, take dad's plaid to the next-level by mixing, matching, and sometimes even clashing different plaid prints. Here, we've curated out favorite checkered coats (plus some skirts and pants) to wear all winter long.
Hair: Rita Marmor for Oribe at Loew & Co.; Makeup: Dotti at Statement Artists for Surratt Beauty; Manicure: Nori at Artlist NY for Chanel le Vernis; Model: Veronika Vilim at The Lions New York; Prop Stylist: Kounthear Kuch; Production: Zhelma San Millan at Navia Vision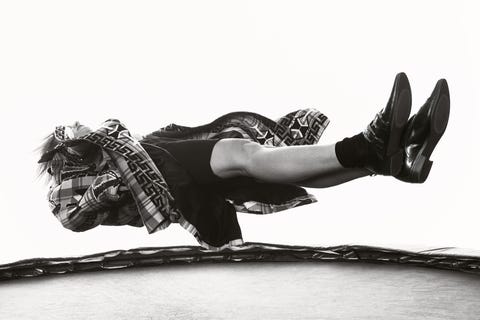 COAT, $6,175, TOP, $1,325, VERSACE; SHORTS, $275, TIBI; SOCKS (WORN THROUGHOUT), $26, COMME SI; SHOES, $1,060, ETRO.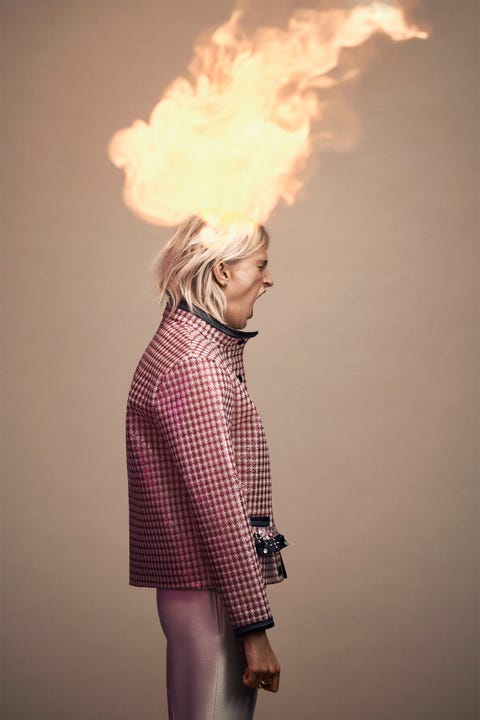 JACKET, PRICE UPON REQUEST, LOUIS VUITTON; EARRINGS (WORN THROUGHOUT), $170, WINDEN.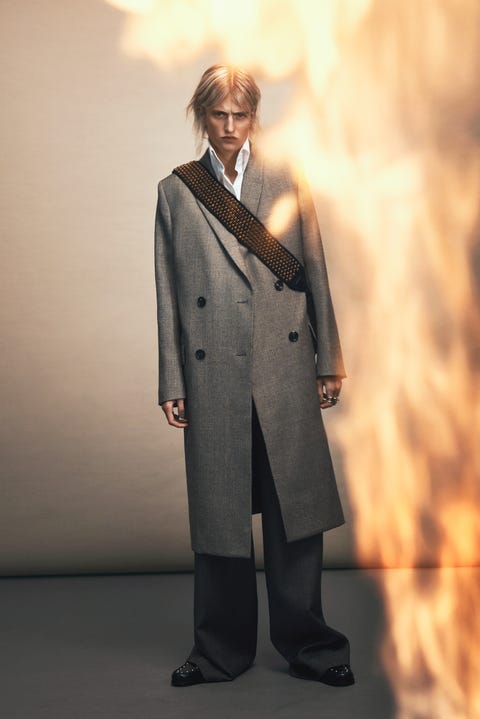 COAT, $3,690, TOP, $1,100, PANTS, $950, FENDI; RING ON POINTER FINGER, $125, VIA SAVIENE; RING ON MIDDLE FINGER, $695, CHARLOTTE CHESNAIS; SHOES, $395, RE/DONE + Weejuns; BAG, $1,580, JIL SANDER.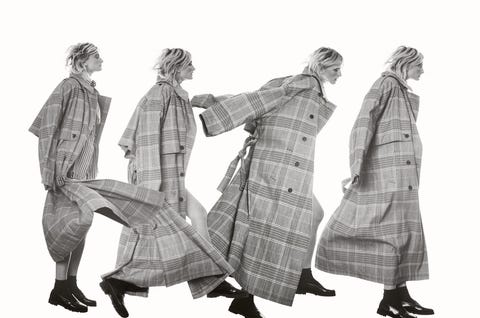 JACKET, PRICE UPON REQUEST, GIVENCHY MEN'S; TOP, $1,120, shorts, $810, PRADA; SHOES (WORN THROUGHOUT), $95, G.H. BASS & CO.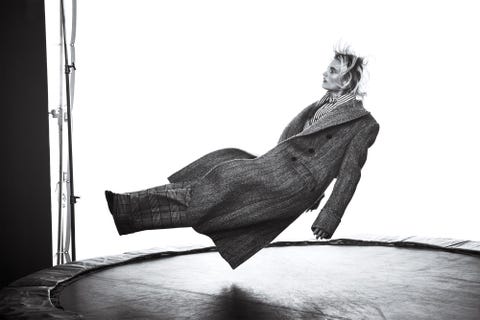 COAT, $4,295, PANTS, $1,145, DOLCE & GABBANA; TOP, $790, MICHAEL KORS COLLECTION.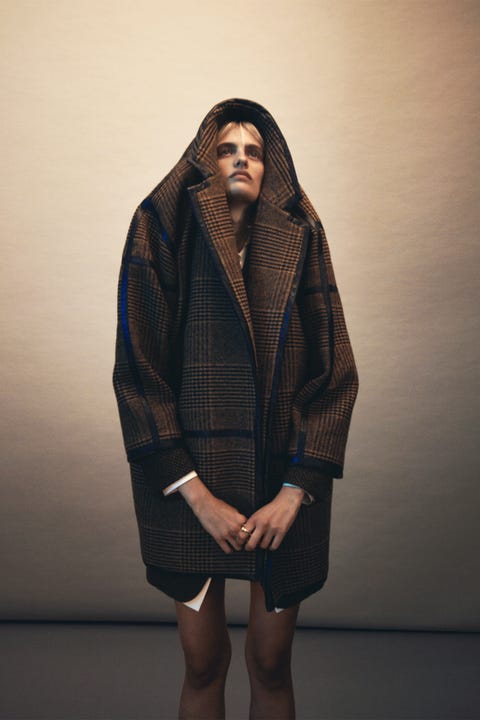 COAT, $4,090, JACKET, $1,960, MAX MARA; TOP, $1,650, THE ROW; RING, $156, LADY GREY.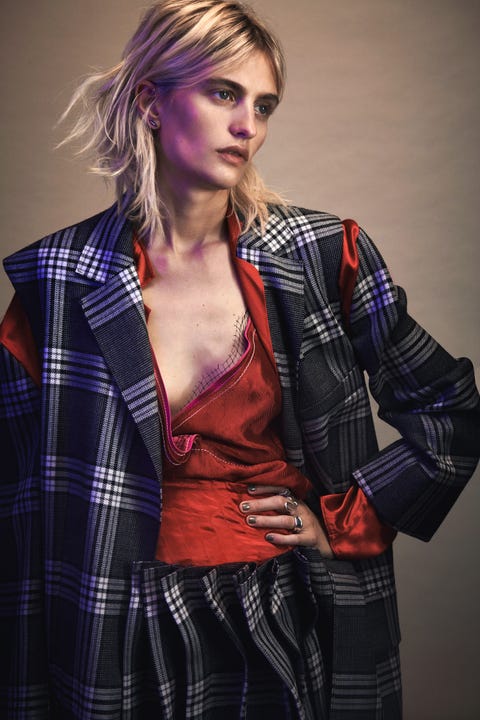 COAT, $2,650, VEST, $890, skirt, $2,350, marni; earringS, $550, TOP RING, $220, TACORI; MIDDLE RING, $275, JANE D'ARENSBOURG; BOTTOM RING, $120, LUZ ORTIZ.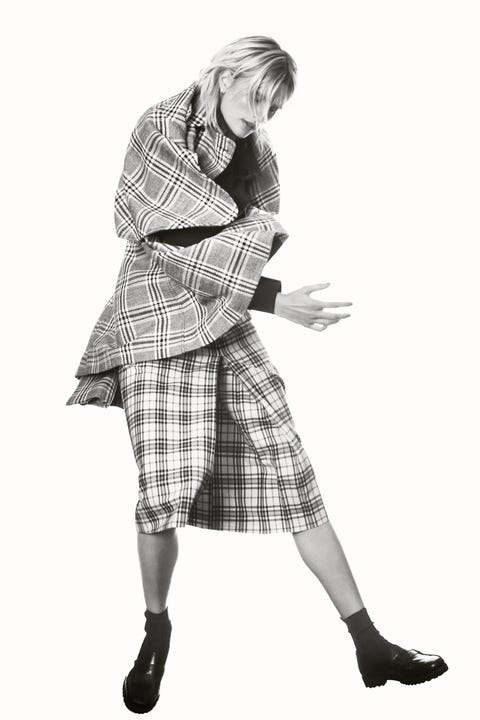 CAPE, $3,800, SKIRT, $1,700, GUCCI; TOP, $295, FRAME.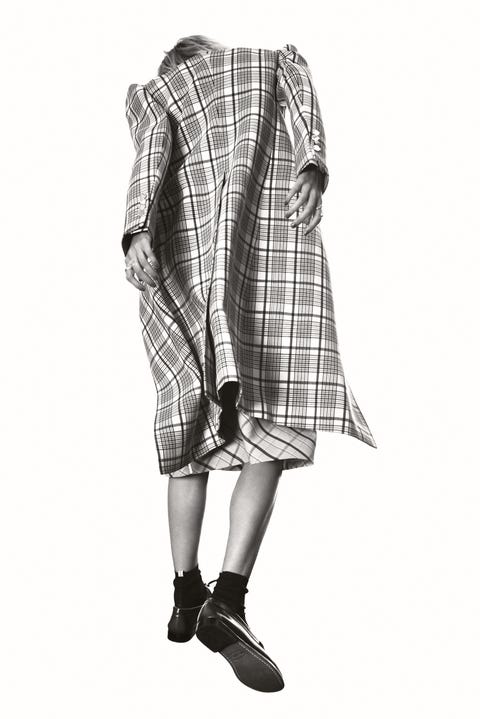 COAT, $3,900, SKIRT, $2,760, PRADA; RING ON LEFT POINTER FINGER, $2,500, CHANEL FINE JEWELRY; RING ON MIDDLE FINGER, $132, JANE D'ARENSBOURG.
This content is created and maintained by a third party, and imported onto this page to help users provide their email addresses. You may be able to find more information about this and similar content at piano.io