Editors handpick every product that we feature. We may earn commission from the links on this page.
Free People Is Selling Jeans—From Skinny to Flare—for $50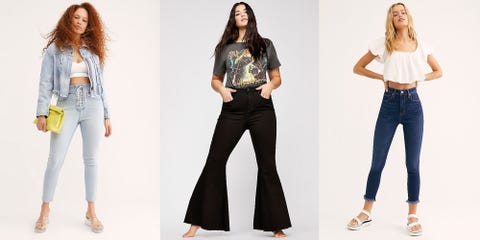 It's time to give your sweatpants a break. I know it's hard, considering they feel like a wearable safety blanket right now. But how many days can you wear the same pair of pants with the same marinara sauce stain on them? Exactly.
Fortunately, Free People's incredibly rare sale is making us actually want to wear real pants. Right now, the retailer is selling a bunch of popular jean styles for $50. (Yes, you read that correctly.) It's hard to find a great sweater for that price—let alone a pair of jeans. We're sharing some of our favorite styles, below.
This content is created and maintained by a third party, and imported onto this page to help users provide their email addresses. You may be able to find more information about this and similar content at piano.io