12 Ways to Wear a Sweater Dress Like a Style Star
Because comfy can be chic.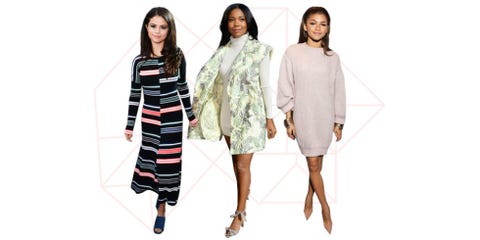 To the person who invented sweater dresses—we salute you. It's the easiest way to go from pajamas to fully clothed for the day, while gaining so many style points without sacrificing comfort. Basically, it's perfect. Here, how to style yours like a pro.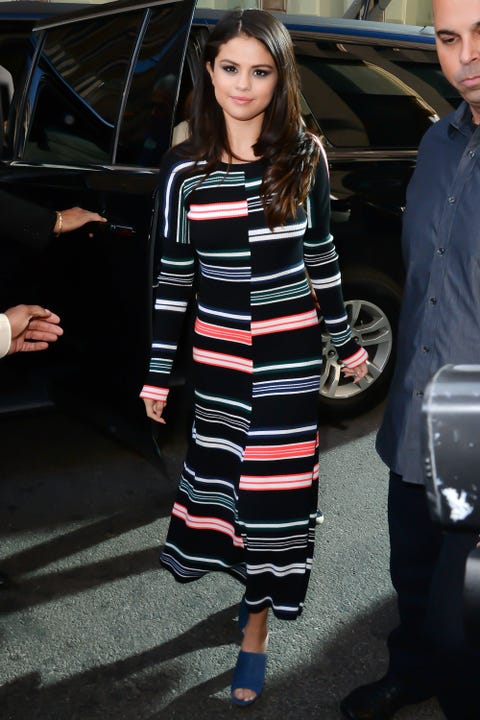 Selena shows a sweater dress doesn't have to mean a neutral. Keep a graphic print the focal point with simple slides and minimal jewelry.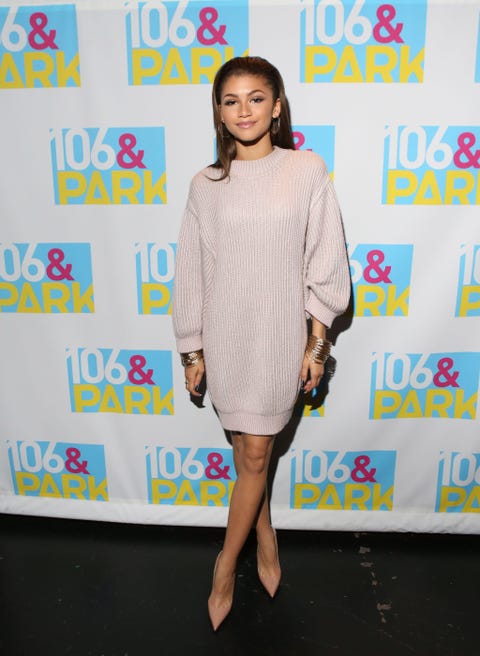 Chic. The performer keeps her oversized sweater dress from looking frumpy by pairing it with pointed toe pumps in a similar shade and plenty of jewelry. Plus, leg. Obviously.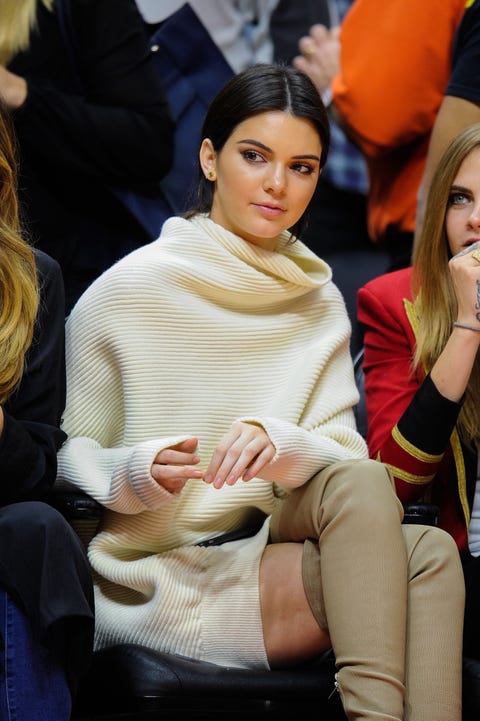 Kendall bucked a t-shirt for courtside seats and instead opted for a cowl-neck, oversized sweater dress with knee-high boots. Take your cue from Kendall and keep your jewelry and hair simple and sleek.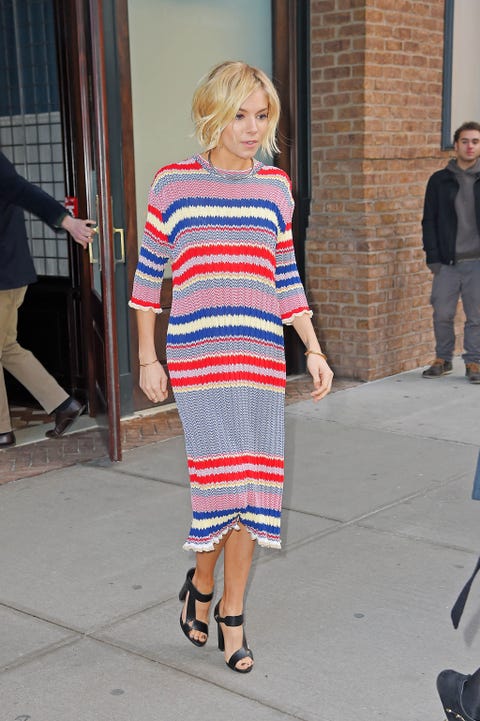 The striped sweater dress is paired with a strappy sandal for an easy, go-to look.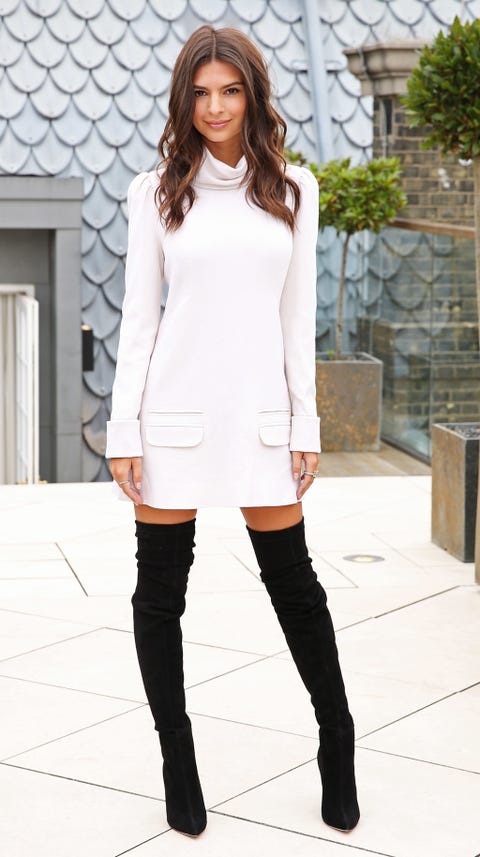 The actress and model gave a lesson in contrasts with her white, sleek sweater dress and black knee-high boots. A+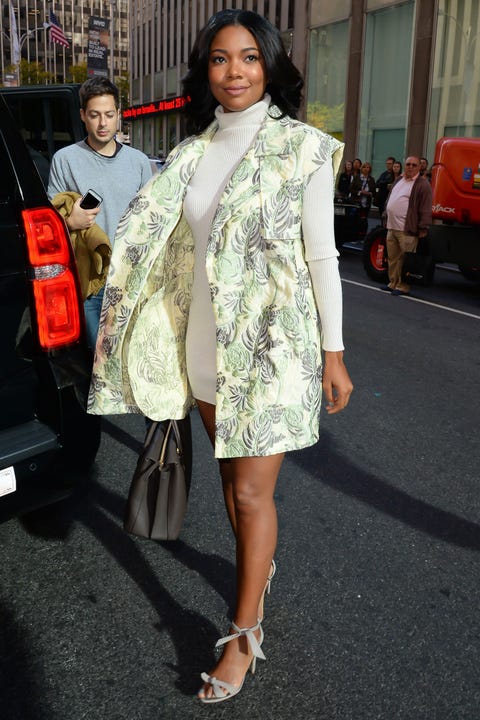 Add some interest to your neutral sweater dress by adding a printed piece—like this oversized vest.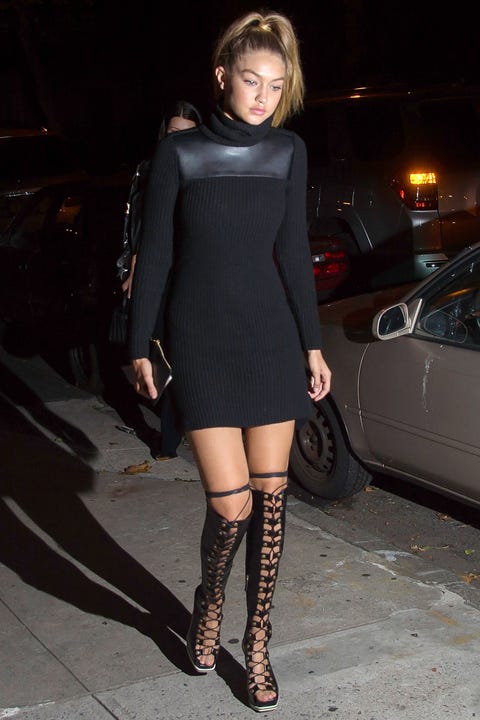 Yes, a sweater dress can go from day-to-night. Just make sure to pair with eye-catching accessories (like these gladiator boots).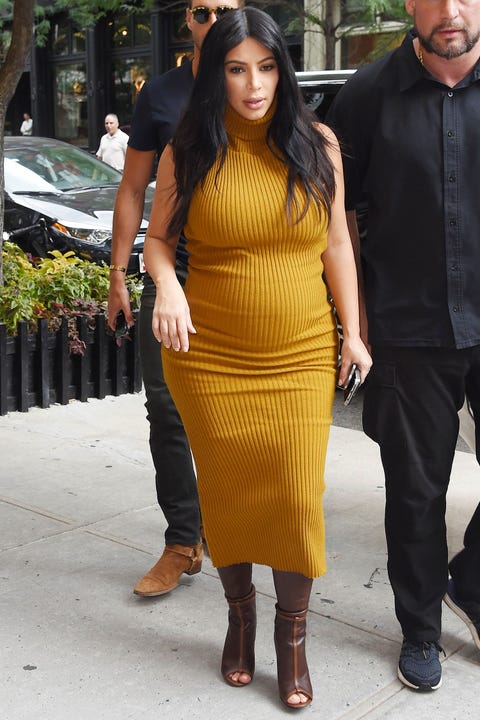 Kim showed off her baby bump in this stretchy sweater dress—kind of the perfect non-maternity, maternity outfit, no?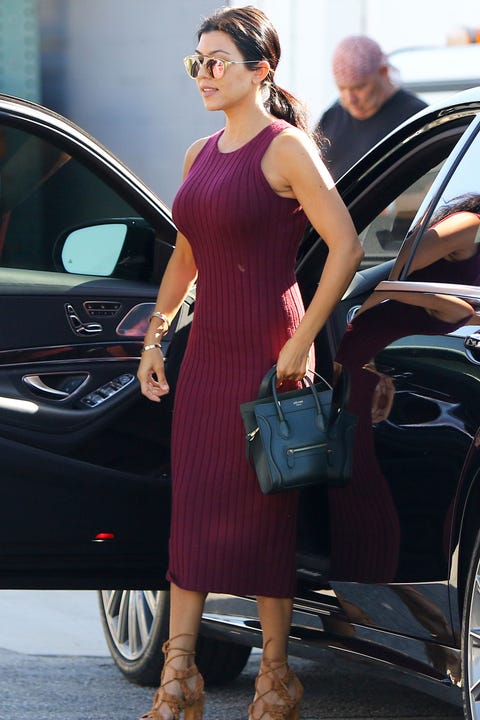 Another Kardashian showing us how it's done—simple hair, sunnies, and structured accessories.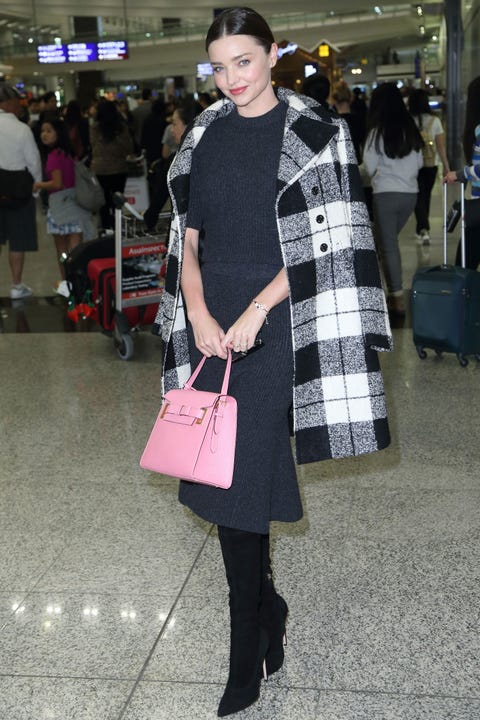 The model keeps it simple and stunning in the airport with this sweater dress, structured bag, and boots—topped off with a patterned coat.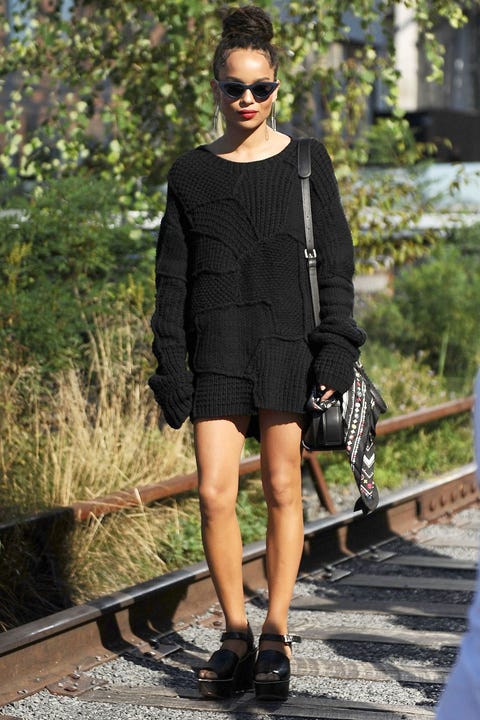 Take it from Zoe—wearing a sweater dress is basically getting away with wearing a comfy nightgown all day and looking good while doing it.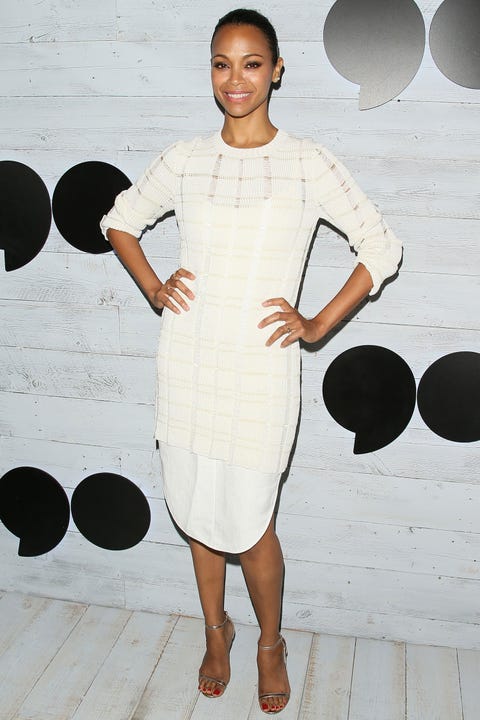 The actress paired her sweater dress over an oversized tunic to add layers and keep things interesting.
This content is created and maintained by a third party, and imported onto this page to help users provide their email addresses. You may be able to find more information about this and similar content at piano.io