7 Things You've Been Dry Cleaning That You Can Actually Wash at Home
SAVE YOURSELVES THE $$, LADIES.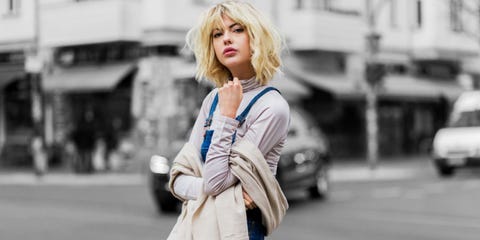 Dry cleaning is like a trip to Target. You think it's only going to be a couple things, and then you walk out with a receipt totaling $324.73 going What just happened in there?
The thing about dry cleaning is that you actually don't need to do it as much as you think you do. Don't believe us? Take it from designer Rachel Zoe, who recently partnered with Downy to get the word out on taking care of your clothes—the right (read: easy) way. (And lady knows what she's talking about—she most recently created four washable looks for her Fall/Winter 2016 collection that *don't* need to be dry cleaned.)
Here, the stuff you've been dropping off and picking up day in and day out...that you can totally wash at home.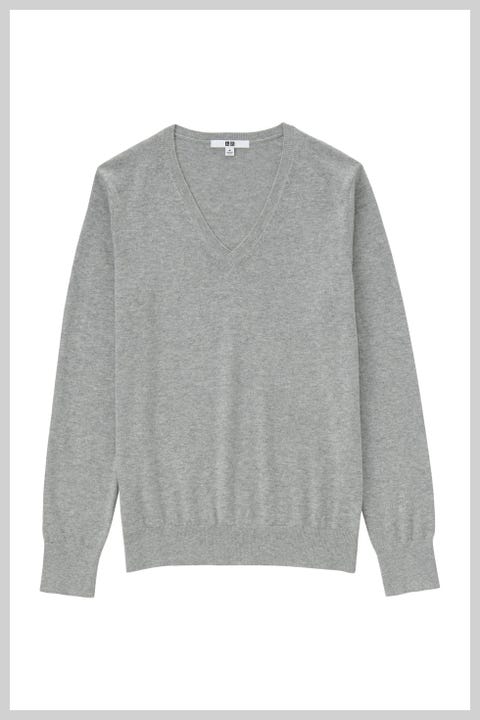 "You would be surprised by how many cashmere pieces can actually be washed at home," says Zoe. "Always check the care label first to be sure, and as long the piece is washable, you can hand wash using a mild detergent, followed by a protector like Downy Fabric Conditioner to prevent stretching, fading, and pilling. Then, just reshape and lay flat to dry. Never hang delicate cashmere pieces up to dry since this can ruin the garment's shape."
Why fabric conditioner? "I think the best analogy is when you condition your hair. I would never *not* condition because then my hair gets frizzy and dry, and the same goes for your clothing," explains Zoe.
Cashmere sweater, $20; uniqlo.com
"Though fringe is very delicate, it can also be treated at home—just be sure to hand wash your favorite fringe pieces to prevent any tangling," says Zoe. "I always say you can never have too much fringe in your closet."
Barbajada wrap, $925; net-a-porter.com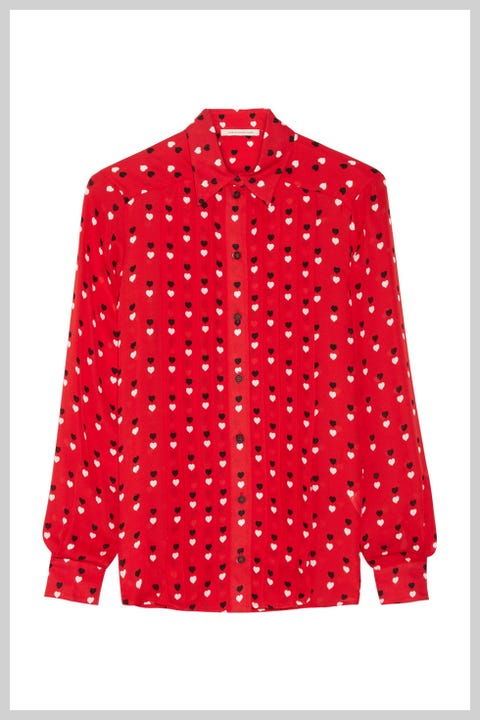 "Like cashmere, silk is one of those fabrics that people typically don't feel comfortable washing, but believe it or not, some silks are actually washable!" emphasizes Zoe. "The most important thing is to follow the instructions on the care label—as long as the label says the piece is washable, you can hand wash in cool water using a very mild detergent and then let the piece dry naturally."
Christopher Kane silk shirt, $895; net-a-porter.com
"Anything that's 100 percent polyester can be cared for at home and it can be washed in your machine using a cooler setting," says Zoe. "To dry, lay the garment flat or tumble dry at a cool setting."
Midi skirt, $118; jcrew.com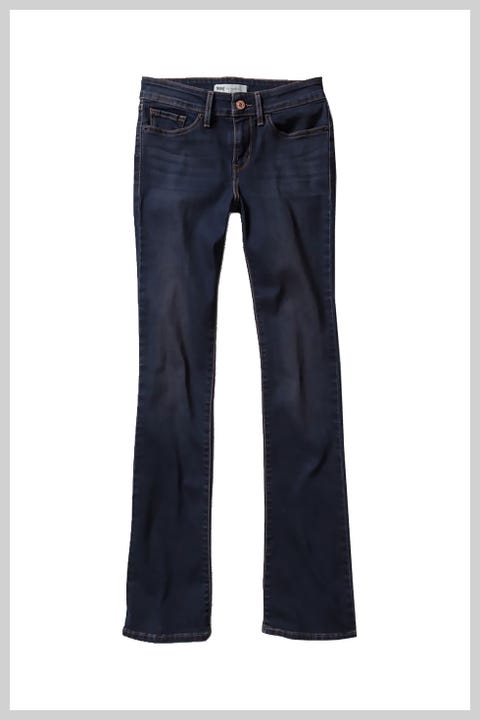 As anyone who's tried to get jeans clean without compromising fit, doing so seems like a bit of a mystery. But don't take 'em to the cleaners just yet. "You *can* wash your jeans at home without having to worry about their color fading," says Zoe. "The best way to do this is to wash them inside out and zip/button all the zippers and buttons before letting them air dry. Avoid putting them in the dyer because heat can cause shrinkage." Boom. Your jean-washing dilemma = solved.
715 bootcut jeans, $78; levis.com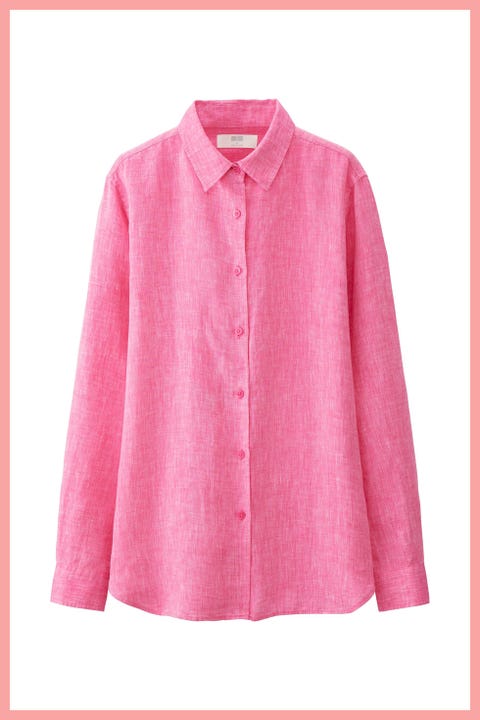 "Linen typically can be washed at home in a machine using a gentle cycle," says Zoe. "Just make sure you don't overload the washing machine since crowding can cause twisting, which pulls the fabric out of shape! Linen tends to wrinkle easily, so be sure to iron or steam the piece after it dries."
Uniqlo women's linen shirt, $30; uniqlo.com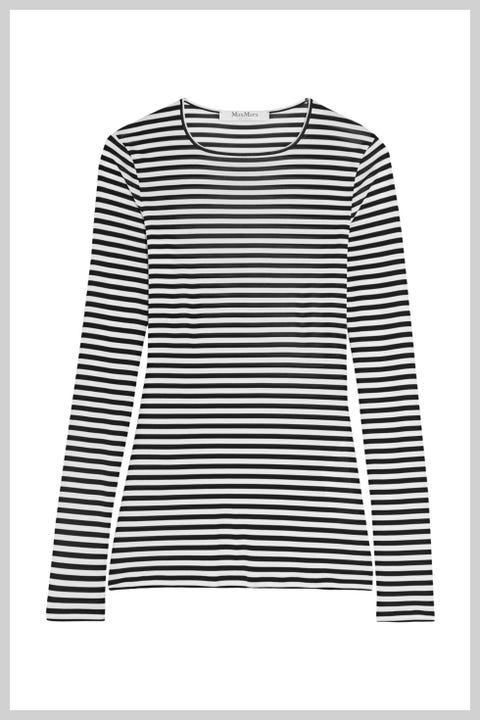 "Jersey is great because it's lightweight and drapes beautifully, making it versatile enough to work for everything from t-shirts to maxi dresses," says Zoe. "Generally, jersey fabric can be hand or machine washed on a gentle cycle using a mild detergent and then laid flat to dry, but you should always check the care label to be sure."
Max Mara striped jersey top, $435; net-a-porter.com
This content is created and maintained by a third party, and imported onto this page to help users provide their email addresses. You may be able to find more information about this and similar content at piano.io