Editors handpick every product that we feature. We may earn commission from the links on this page.
7 Things You've Been Dry Cleaning That You Can Actually Wash at Home
SAVE YOURSELVES THE $$, LADIES.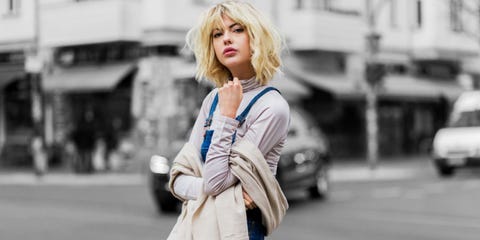 Dry cleaning is like a trip to Target. You think it's only going to be a couple things, and then you walk out with a receipt totaling $324.73 going What just happened in there?
The thing about dry cleaning is that you actually don't need to do it as much as you think you do. Don't believe us? Take it from designer Rachel Zoe, who recently partnered with Downy to get the word out on taking care of your clothes—the right (read: easy) way. (And lady knows what she's talking about—she most recently created four washable looks for her Fall/Winter 2016 collection that *don't* need to be dry cleaned.)
Here, the stuff you've been dropping off and picking up day in and day out...that you can totally wash at home.
This content is created and maintained by a third party, and imported onto this page to help users provide their email addresses. You may be able to find more information about this and similar content at piano.io