Jamie Brewer Will Be the First Model with Down Syndrome to Walk Fashion Week
"Thank you for being the change that is long overdue."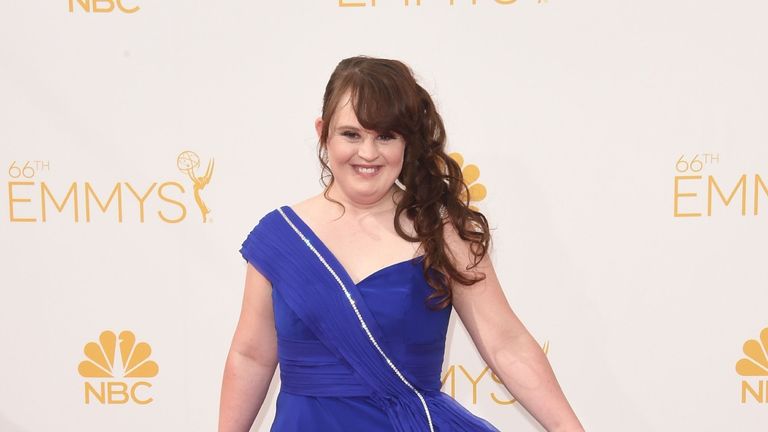 (Image credit: Getty)
New York Fashion Week may have only just started, but we're calling it now: Carrie Hammer will be one of the highlights of the season.
The designer, who shows Thursday morning, booked American Horror Story actress Jamie Brewer for her Fall 2015 show, making her the first woman with Down Syndrome to walk the NYFW runway.
"Young women...[see me] and say 'hey, if she can do it so can I,'" Brewer, who has also worked as an advocate for people with intellectual disabilities, told Today. "It's a true inspiration being a role model for any young women to [encourage them] in being who they are and showing who they are."
Brewer is modeling as part of Hammer's "Role Models Not Runway Models" campaign, which has previously included "a sex therapist who happened to be in wheelchair" and a woman who lost her limbs to bacterial meningitis.
You should also check out:
New Diesel Campaign Features Wheelchair-Bound Model
Meet Viktoria Modesta, the Amputee Pop Star Changing the Way We View Sexy
For the First Time Ever, There Will Be a Plus-Size Model in the Sports Illustrated Swimsuit Edition