Marie Claire and AG Jeans Team Up to Talk Denim Trends
Marie Claire hosted an AG Jeans event with 25 influential bloggers to discuss spring 2014 trends [PHOTOS].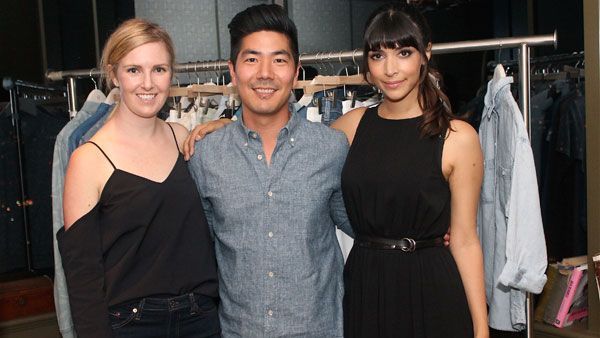 (Image credit: Archives)
Hosted by Sam Ku, AG Jean's Creative Director, Courtney Weinblatt, Marie Claire magazine's Market Director, and New Girl actress Hannah Simone, the three trendsetters welcomed 25 of Los Angeles's most influential fashion bloggers for a private dinner at the Soho House in West Hollywood.
The dinner was followed by a trend presentation of the Spring Summer 2014 collections handpicked by MC's Weinblatt highlighting the new classics, denim on denim styling, pastels as neutrals, and a handful of other seasonal trends. See below for some of the photos from the event and be sure to search #AGSupperSocial on Instagram for a complete look at the evening.
Pictured from left to right: Melis Kuris (Stylist), Geri Girsh (Because I'm Addicted), Courtney Trop (Always Judging), Kimberly Pesch (Eat Sleep Wear), Ashely Fultz, (The Style Editrix), Natalie Alcala (Racked LA), Jenny Bernheim (Margo & Me), Samantha Wennerstrom (Could I Have That) & Grasie Mercedes (Style Me Grasie)
Jennifer Chan (E! Online)
Pictured from left to right: Sheryl Luke (Walk in Wonderland) & Stephanie Liu (Honey & Silk)
Pictured from left to right: Samantha Wennerstrom (Could I Have That) & Kimberly Pesch (Eat Sleep Wear)
All Photos: Ascanio Vardan