5 Fashion Dares for a Way Chicer New Year
Now's the time to up your game.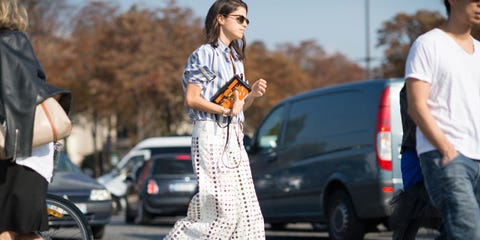 There are two types of people in the world: Those who respond well to gentle prodding and those who need something a smidge stronger—like a swift Brian Atwood to the pants. Ahead, we've got five double-dog fashion dares that'll get your juices flowing way more than any weak-sauce "incorporate color into your wardrobe" resolution ever could.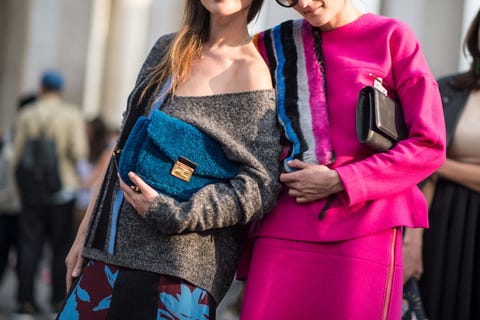 Head-to-Toe Color
No, black doesn't count. If you're not ready to commit to all-over pink, try a pastel or—all together now—all white, all white, all white.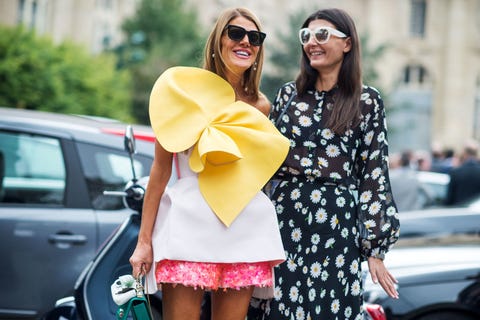 Turn up the Volume
Stuff with structure just feels more modern, you know? Swap out a baggy sweater for one of those stiff-looking brocade shirts Jenna Lyons keeps trying to sell you. Try culottes in some weird, rubbery fabric that stands away like paper-towel tubes from your legs. Mom jeans are cool too.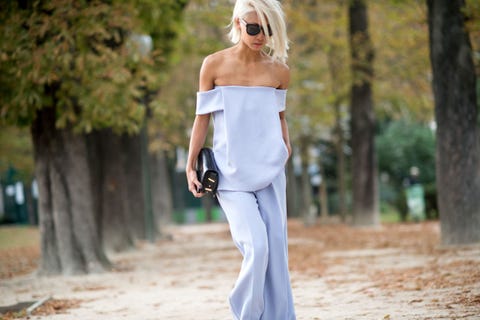 (Seriously) Play with Proportions
We as a species have got to declare war on the SpongeBob silhouette. You know the one: a file storage box balancing atop two toothpicks. It's semi-comfortable and handy for sneaking family-size Cheez-It boxes into movie theaters, but there are so many more interesting options out there. How about the Two Traffic Cones Stacked on Top of Each Other (short and swingy on top and wide-legged on the bottom)? Or an ultra-abbreviated sweater over an un-tucked shirt over roomy pants? Using clothes to El Greco-fy your body can be scary, but we've never taken you for a chicken.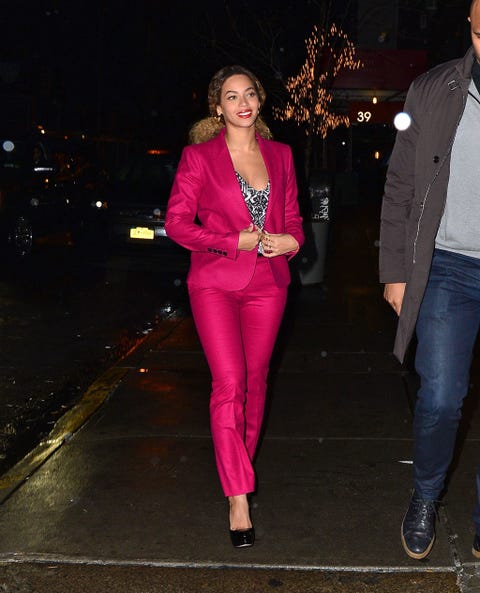 Suit Yourself
Points if you get one in a non-corporate color, print, or fabric. More points if you wear it with sneakers—it's cooler anyway.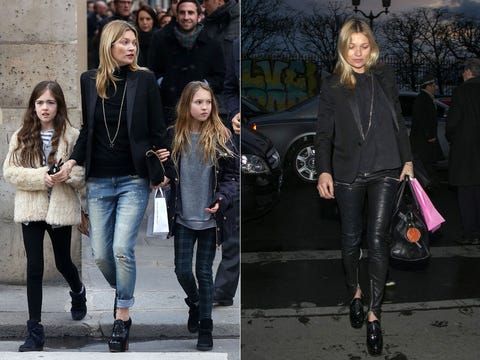 Be an Outfit Repeater
Shock! Horror! Grab your torches and pitchforks! We assure you: This is not a conspiracy—we just really like being outfit repeaters. 1) Excellent taste deserves to be celebrated. 2) Panic-dressing doesn't happen anymore when you've got a roster of greatest hits to pull from. 3) Not that you need any help in that department, but it makes you seem super interesting. Do you have a
Christian Grey situation
going on in your closet/elsewhere? Are you too busy inventing new 17,425,170-digit prime numbers in your head to GAF? Or are you, like the Internet's sweetheart Daniel Radcliffe, scamming the paparazzi? Always keep 'em guessing, that's our motto.
This content is created and maintained by a third party, and imported onto this page to help users provide their email addresses. You may be able to find more information about this and similar content at piano.io