12 Unexpected Color Combos That Actually Look Really Good Together
Step 1: Take everything you thought you knew. Step 2: Chuck it out of the nearest window.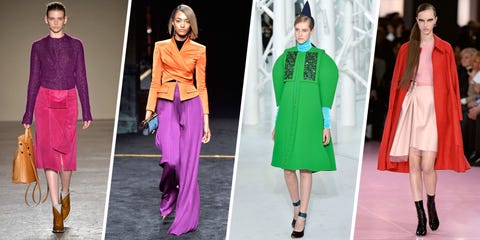 Like
#TheDress
, these mind-boggling, opinion-dividing color combinations from the Fall 2015 runways are one big optical illusion—except this time, it won't ruin friendships and cost only children their inheritances. As you'll see, what they'll
actually
do is make you question everything you thought you knew about not mixing red and green with pink and blue and aquamarine. #BreaktheInternet? Done.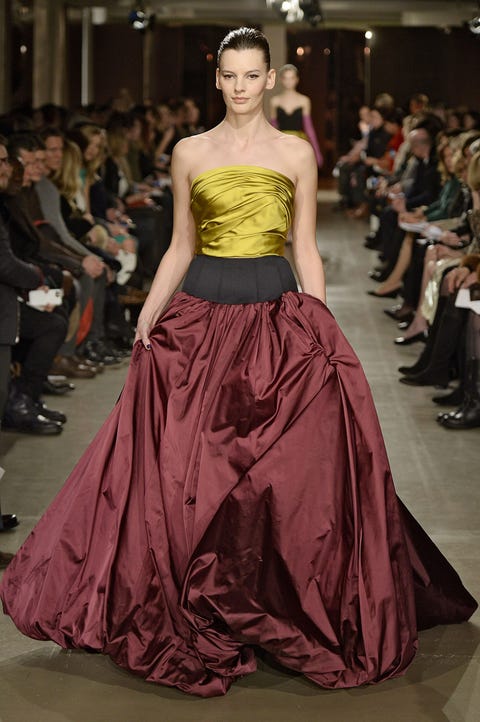 Chartreuse + Marsala
Go home, Peter Copping (for Oscar de la Renta). You're drunk. (JK. This is insanely beautiful.)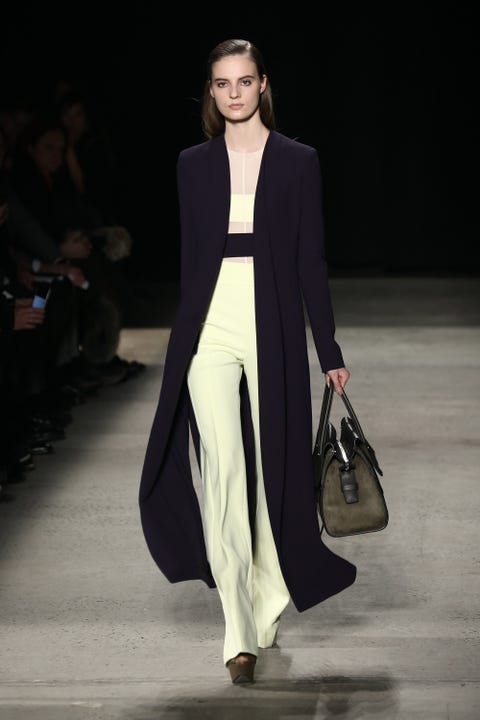 Navy + Mint Green
Frankly, mint green was a color reserved for Easter and hideous bridesmaids dresses...until Narciso Rodriguez came along.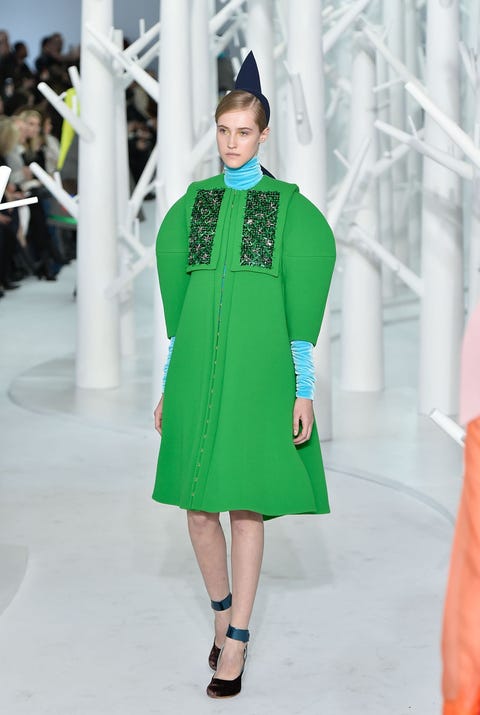 Kelly Green + Neon Blue
This makes me want to chant "Josep Font! Josep Font!" while starting a slow-clap. (And if Delpozo says so, it must be okay to like neon again.)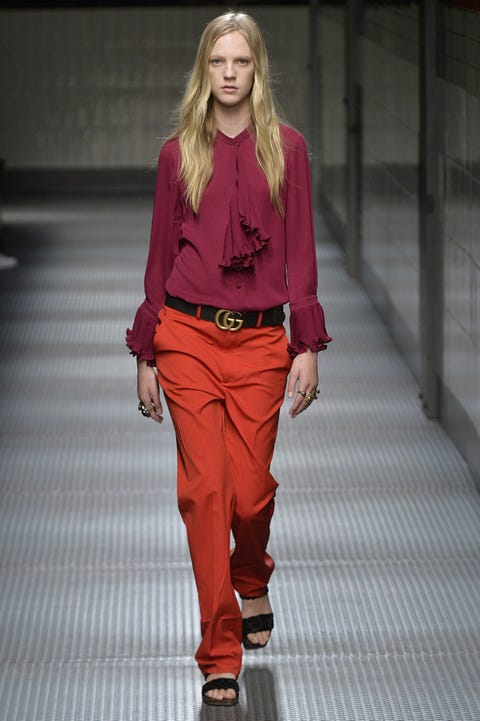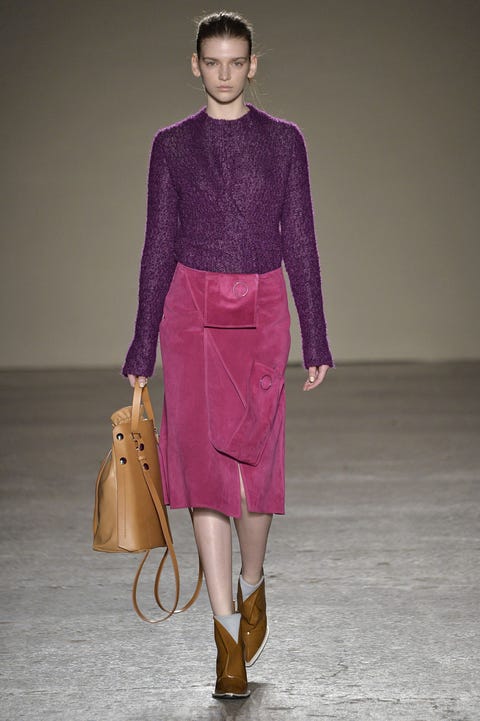 Purple + Magenta
The trick to pulling off dress-up-princess pink and purple? Slick, utilitarian pieces, like this sweater and skirt from Gabriele Colangelo.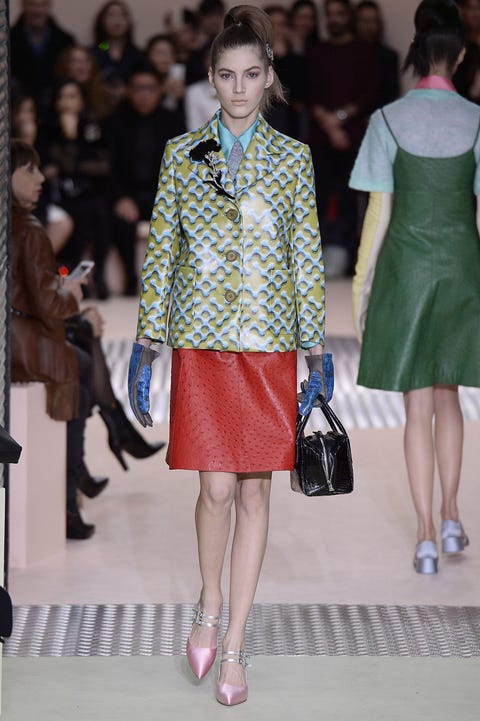 ???
How is this even possible? There are, like, eight colors going on here, and it still feels like there's room for more. Does Prada count as a Dark Art?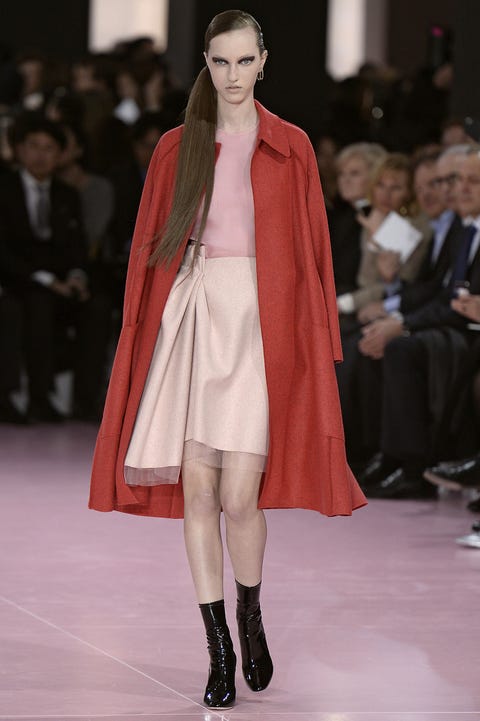 Pastel Pink + Red
It's a walking Dior Valentine!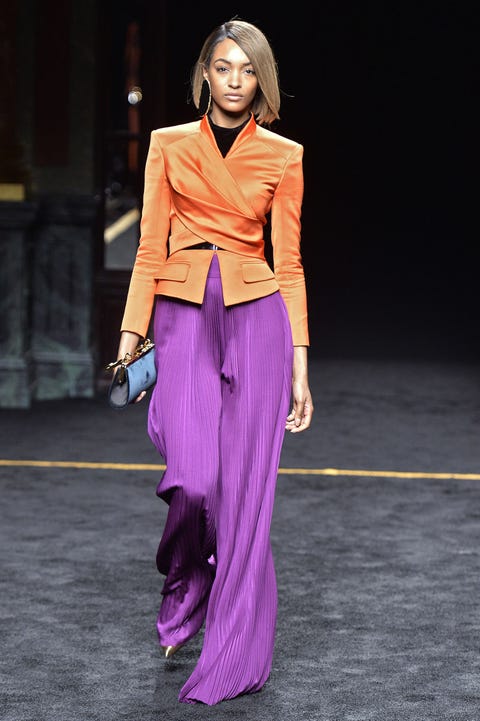 Orange + Purple
Matching two strong colors with equally powerful silhouettes = pure Balmain.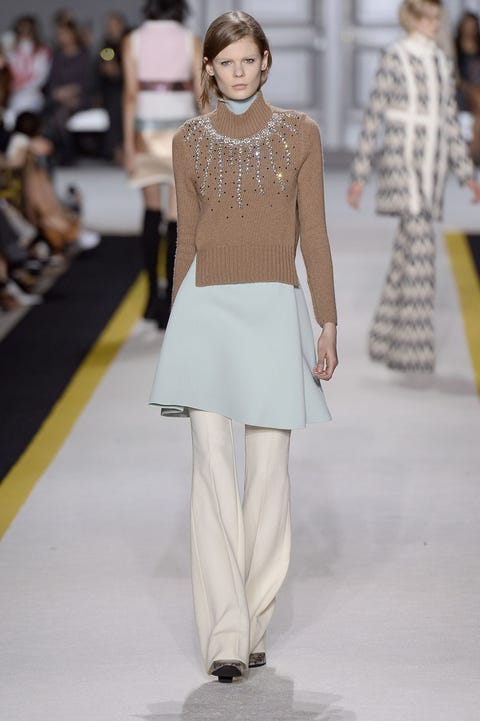 Ice Blue + Brown + Cream
Sure, two out of three are neutrals, but the colors in this Giambattista Valli ensemble are still undeniably pretty. And Jordan-almond-like.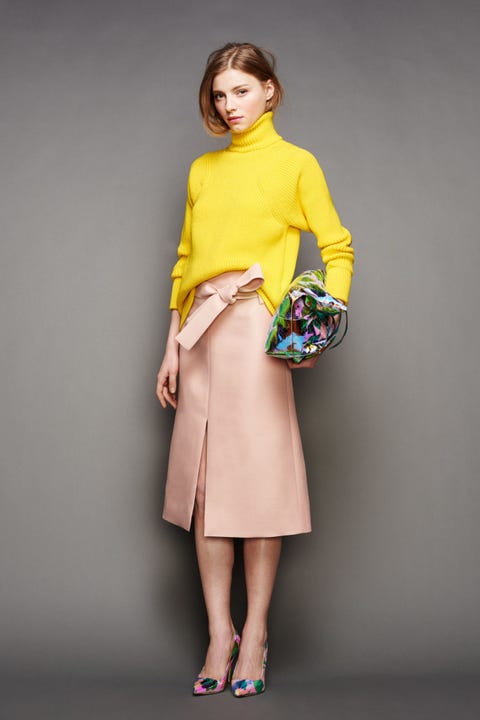 Bright Yellow + Pale Pink
Not over this MVP J.Crew look. If you own anything in that shade of yellow, bust it out stat.
Orange + Red + Yellow + Green + Black + Baby Blue...Shall we go on?
How, Miuccia? HOW?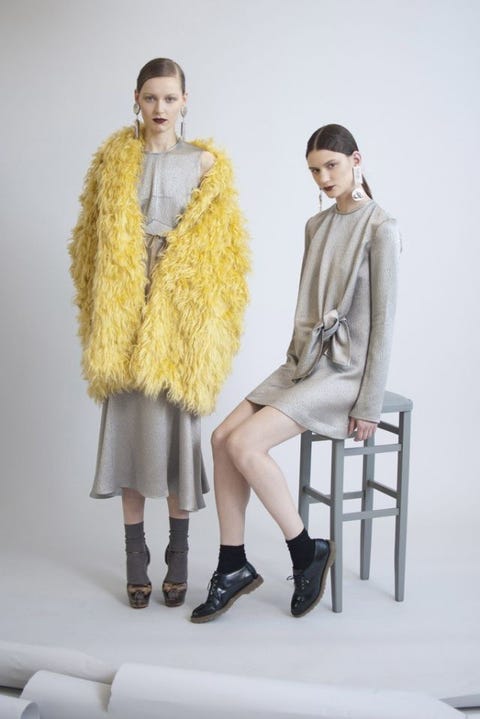 Gray + Yellow
Keep the Big Bird thoughts to yourself, please. Because the left Isa Arfen outfit is too good for that comparison.
This content is created and maintained by a third party, and imported onto this page to help users provide their email addresses. You may be able to find more information about this and similar content at piano.io