The History of Man Heels
From Louis XIV to Yeezy.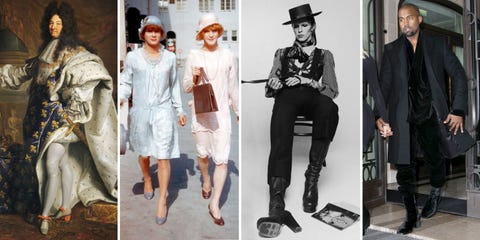 It's official: Kanye West is trying to make man heels happen—but even if he does, he won't be the first. True, a man teetering around in heels might be a sight to behold today, but that hasn't always been the case. In fact, many famous gents—like sovereign ruler King Louis XIV or glam rocker David Bowie—have donned the gender-bending style. Here, we're looking back on our favorite borrowed-from-the-gals footwear moments through history.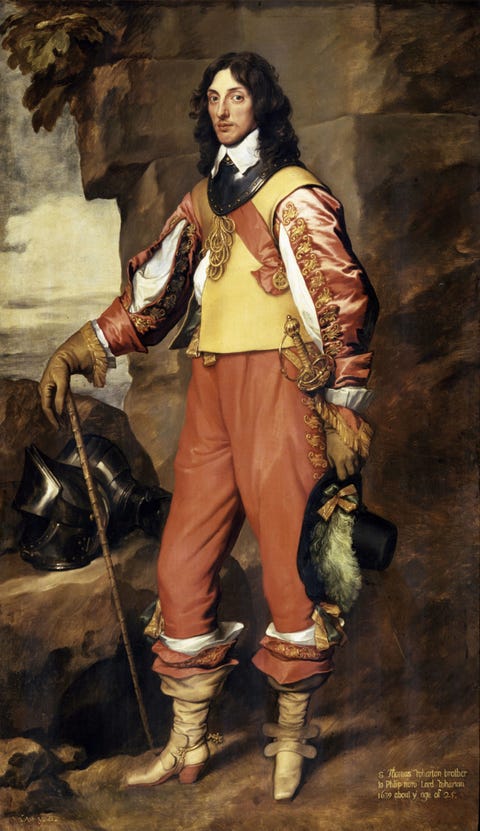 Sir Thomas Wharton, 1639
Ever heard the fancy term well-heeled? In the 1600s, heels were a status symbol for men like Sir Tommy Wharton—mind if we call him Tommy?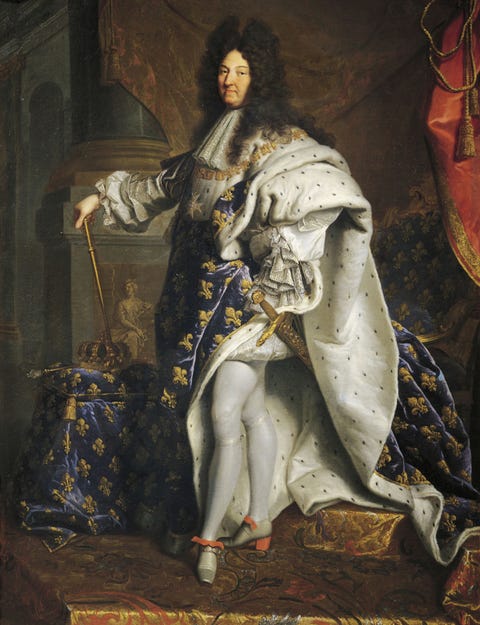 King Louis XIV of France, 1701
At 5' 4", Louis XIV of France wanted all the extra height he could get and sported heels as if his life depended on it. Christian Louboutin may have popularized red soles for modern day, but it was Louis who established red heels as a symbol of high society during his reign.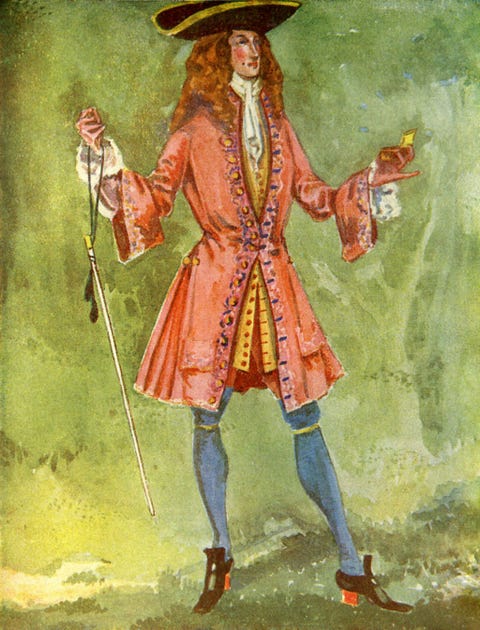 Men's Dress, 1700s
The high heel trend continued into the 1700s under Anne I's rule. Here, you'll find a portrait of an upper class man in a tricorne hat, long waistcoat, cravat, stockings, and boots with red heels.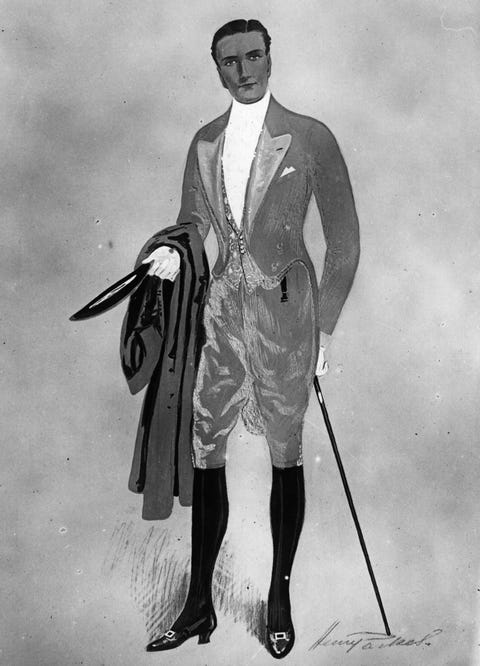 Men's Evening Look, 1919
While not particularly popular, heeled shoes still symbolized wealth for men in the early 1900s. In this portrait, you'll find a man in a gentleman's dinner suit with a cutaway jacket, knickerbockers, silk stockings, and low-heeled buckle shoes.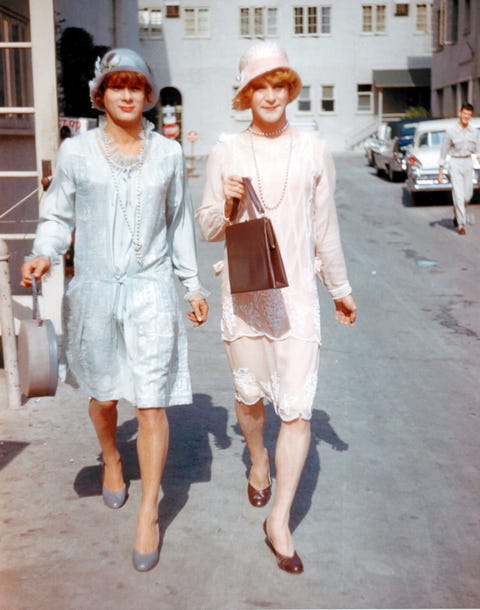 Tony Curtis and Jack Lemmon, 1959
Considering how conservatively men dressed in the '50s and early '60s (think Don Draper in Mad Men), this was a totally progressive move. In Some Like It Hot, the two Hollywood heavyhitters tried their hand at cross-dressing and did a decent job of pulling it off, if we may so.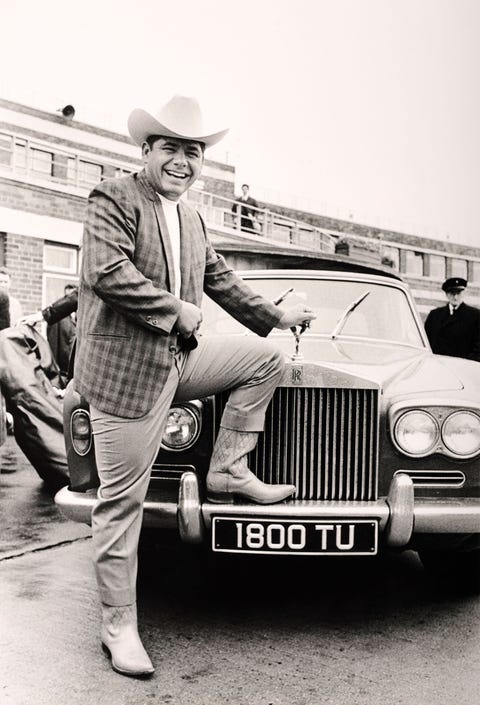 Lee Trevino, 1968
In the '60s, cowboy boots experienced a revival for both men and women. It wasn't uncommon to see famous male celebs, like professional golfer Trevino, traipsing around in the Western-inspired look.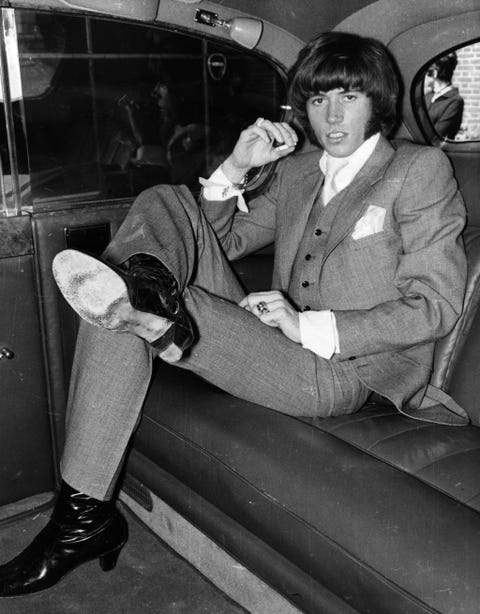 Barry Gibb, 1969
In the Swinging Sixties, dressing like a dandy was a trend amidst the popular musicians of the time. Believe it or not, the Bee Gee went rogue and wore these high heel boots to court.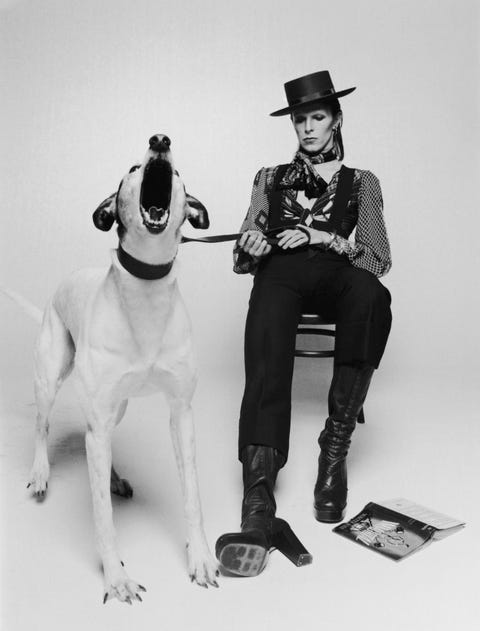 David Bowie, 1974
For his Diamond Dogs album cover and throughout his career, Bowie never shied away from a gender-bending moment—particularly when it came to footwear. The glam rocker wore platform boots like these both on and offstage.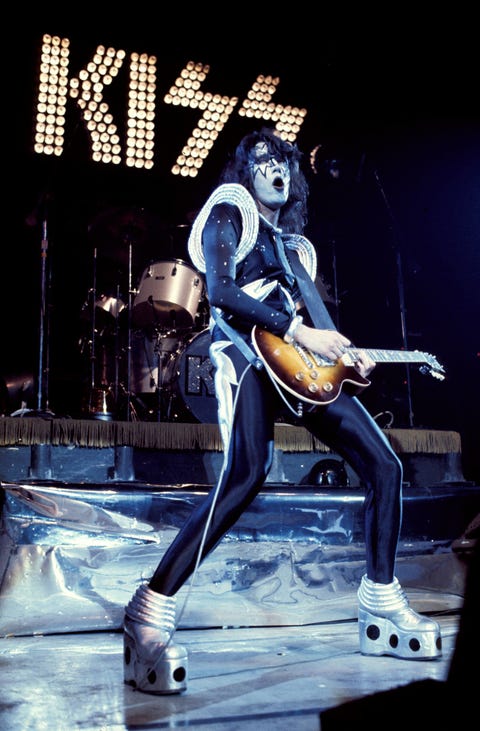 Ace Frehley, 1975
Heavy metal bands got in on the action too with Kiss leading the platform boots charge. Here, Frehley rocks out during a performance wearing an out-of-this-world metallic pair.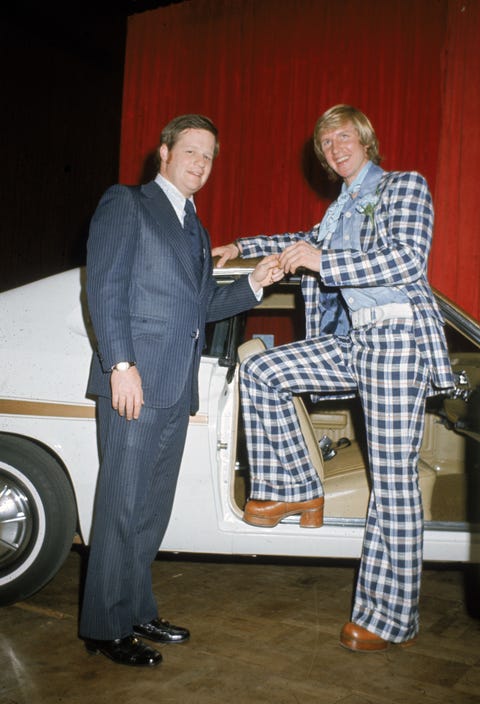 Garry Unger, 1974
In the '70s, even pro sports players got in on the groovy heel action. Here, the ice hockey star dons a checkered suit with chunky brown leather platforms.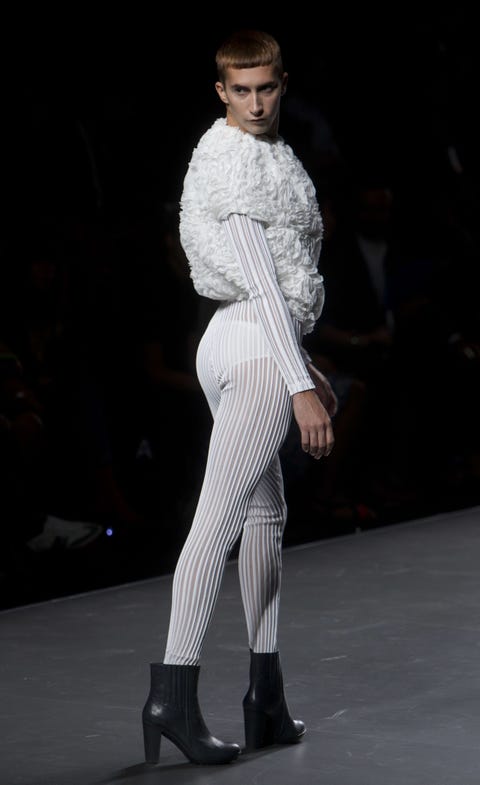 Carlos Diez and Maria Escote, Spring 2013
Today, it's not totally uncommon to find a man hitting the catwalk in heels. During Madrid Fashion Week, a male model struck a pose on the Carlos Diez and Maria Escote runway wearing these leather boots.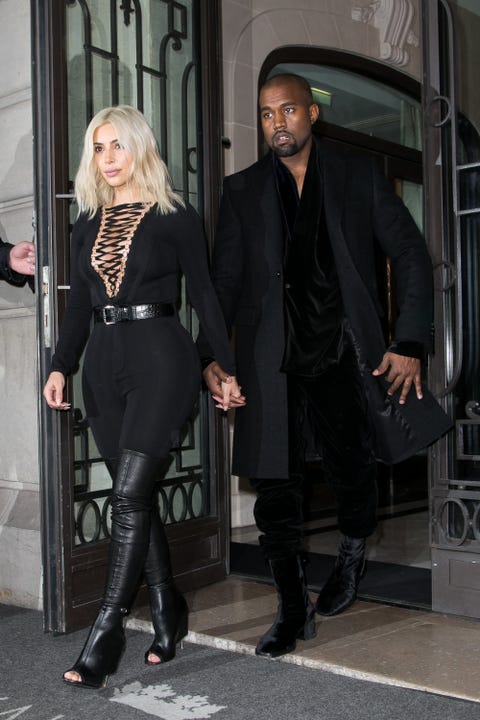 Kanye West, 2015
During Paris Fashion Week, the rapper stepped out in a velvety pair of mid-calf, high-heeled boots. Given how much weight his street style carries, we just might just see the return of the man heel. Gird your loins, boys!
This content is created and maintained by a third party, and imported onto this page to help users provide their email addresses. You may be able to find more information about this and similar content at piano.io