13 Times Kris Jenner Stole Her Kids' Clothes
If you've got it, flaunt it—in body-con couture.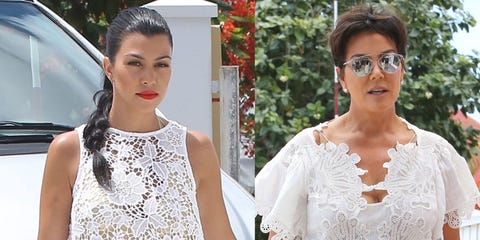 As Mother's Day draws near, there's no time like the present to celebrate Kris Jenner's ability to pull off Kim Kardashian's clothes—and while pushing sixty, no less. Naysayers, take a seat, 'cause we say if you've got it, flaunt it—in body-con couture. Here, find every instance where she raided one of her daughter's closets, and looked damn good while doing so.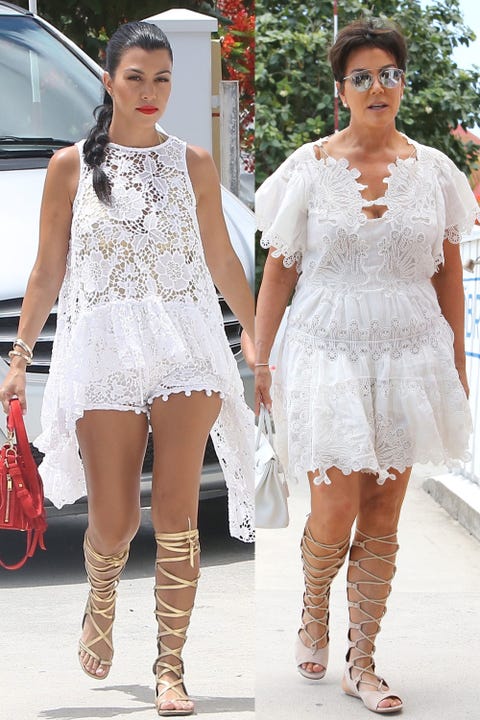 The Flowy White Top and Lace-Up Gladiator Sandals
St. Barts is proving to be a serious mother-daugher affair, with Jenner having yet another #twinsies moment. This time around, she took a page out of Kourtney's book, opting for a free-flowing white dress and lace-up gladiator sandals.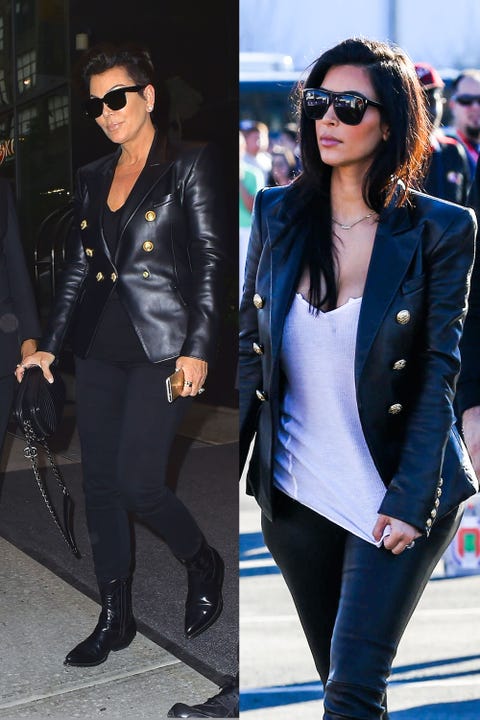 The Balmain Leather Blazer
Earlier this week, Kris stepped out in the same Balmain leather blazer with gold buttons loved by Kim.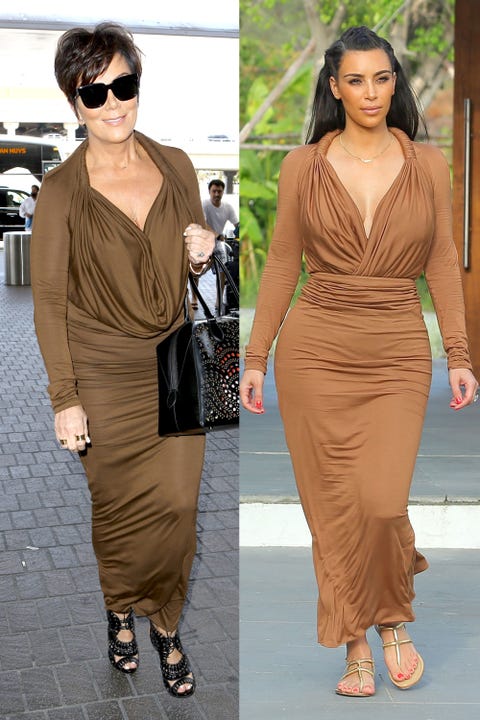 The Ruched Matching Set
Kris rocked the same clingy, ruched Givenchy matching set look as Kim, just in a darker shade of brown.
The Pucci Leather Dress
Kris and Khloé both showed off their curves in this Emilio Pucci croc-embossed leather dress boasting an up-to-there-slit.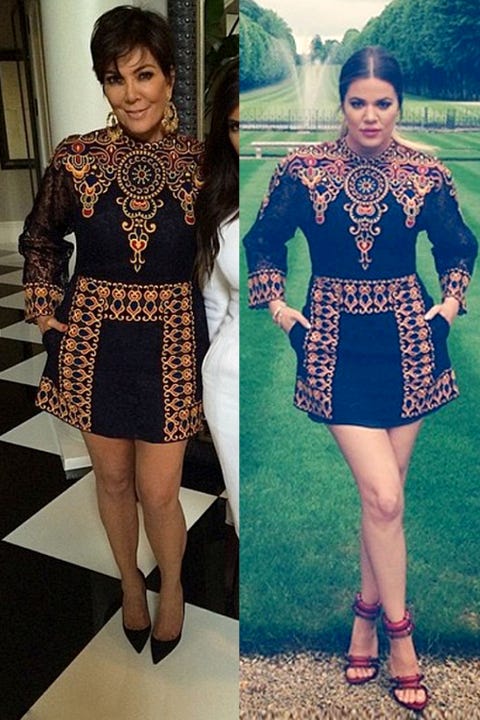 The Valentino Embroidered Mini-Dress
Khloé wore this ornate Valentino number to Kim's pre-wedding brunch, after Kris wore it first. We wish raiding our mom's closet had that much potential.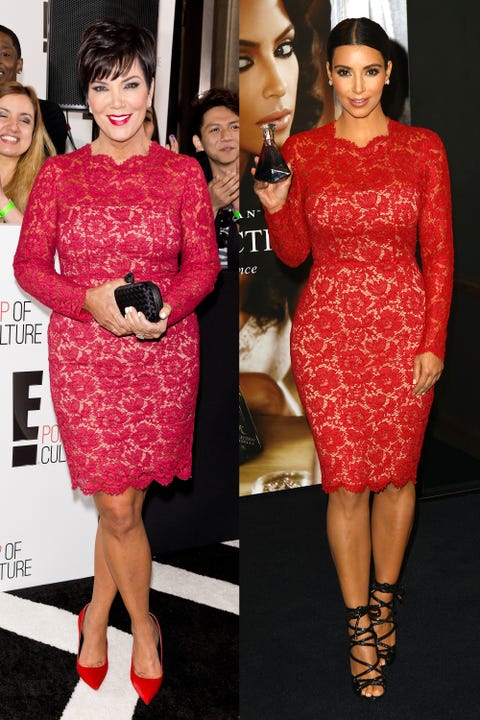 The Valentino Red Lace Dress
Sorry, but there's just no denying that this lacey, red Valentino dress was a win for both ladies.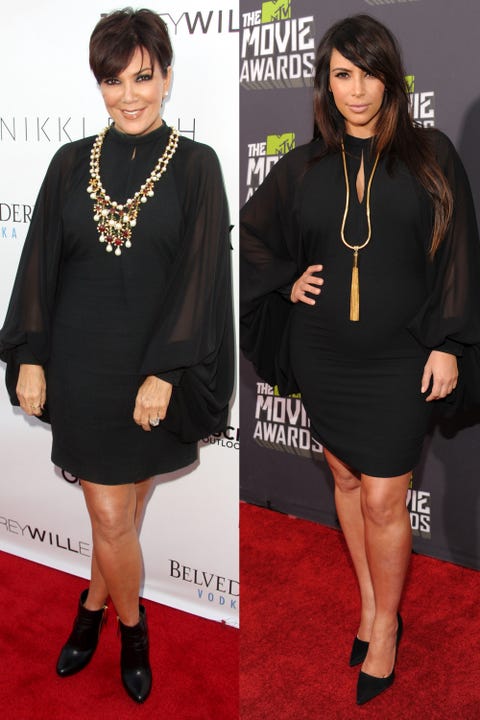 The Saint Laurent LBD
Kim wore this exaggerated-sleeve Saint Laurent frock, then Kris had a go at it months later. While it looks great, we wish she borrowed her tassel necklace as well.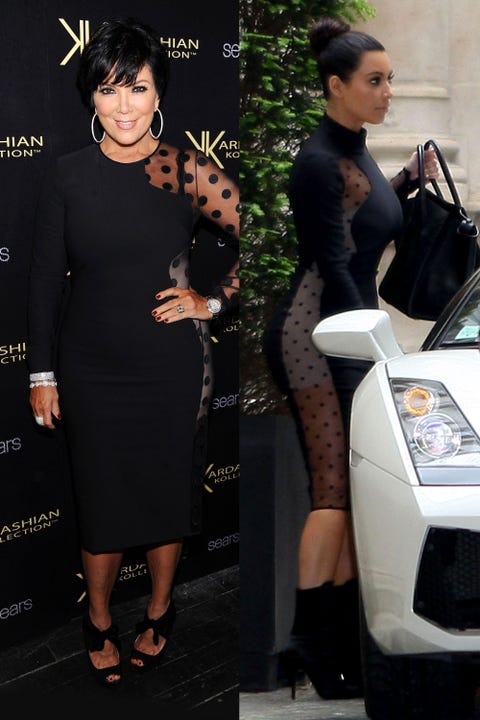 That Stella McCartney Dress
It might look like they're each wearing Spanx underneath this polka-dotted, sheer cut-out Stella McCartney look, but—surprise!—they're actually nude panels. Both ladies went au naturale.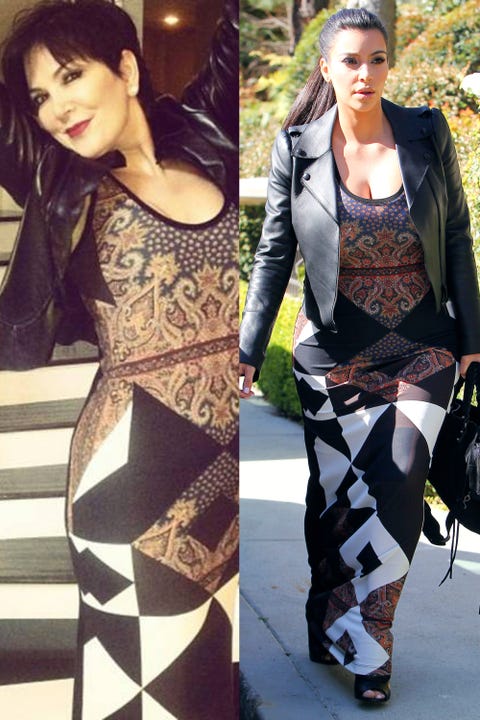 The Givenchy Print Maxi Dress
Kris not only wears the same Givenchy scarf-print maxi dress as Kim, but styles it with a leather jacket as well.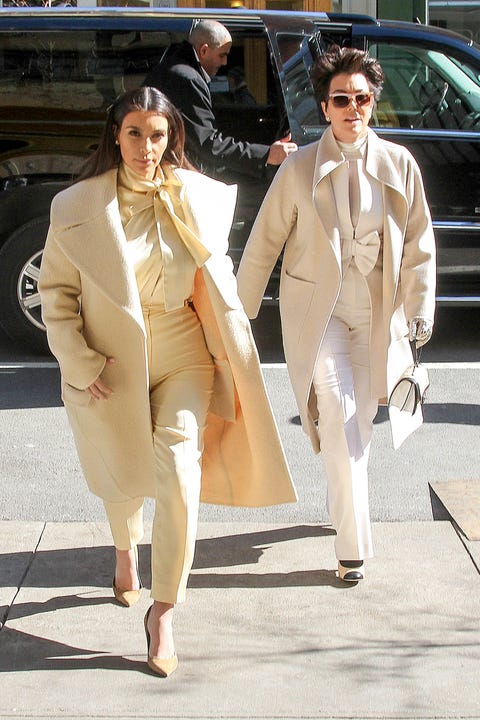 The Head-to-Toe Cream Look
Okay, their outfits aren't exactly the same, but they're pretty darn close, from the bow blouses to the high-waisted trousers.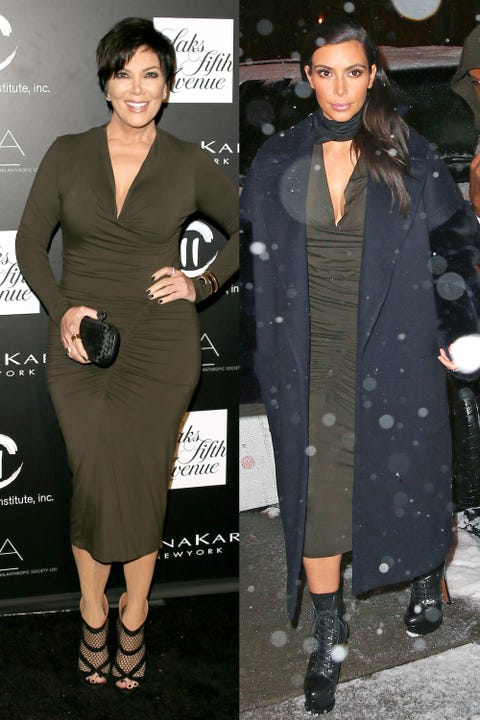 The Donna Karan Body-Con Dress
Kris admitted to stealing this body-hugging, army green ruched Donna Karan dress. But can you blame her?
This content is created and maintained by a third party, and imported onto this page to help users provide their email addresses. You may be able to find more information about this and similar content at piano.io