10 Ready-for-Anything Weekend Outfits, Brought to You by Celebrities
Always be prepared.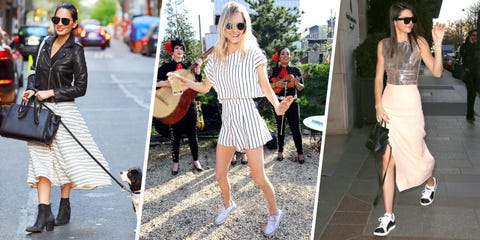 Unless you're
attending a wedding
—but maybe even more so then—dressing for the weekend is all about opening yourself up to the possibilities. You don't want to be the only one who can't go because her clothes are wrong—you want to be the girl who's up/down for anything, rain or shine or cloudy with a chance of running into an ex. Here, see 10 relaxed celebrity outfits that are as ready for an adventure as you are.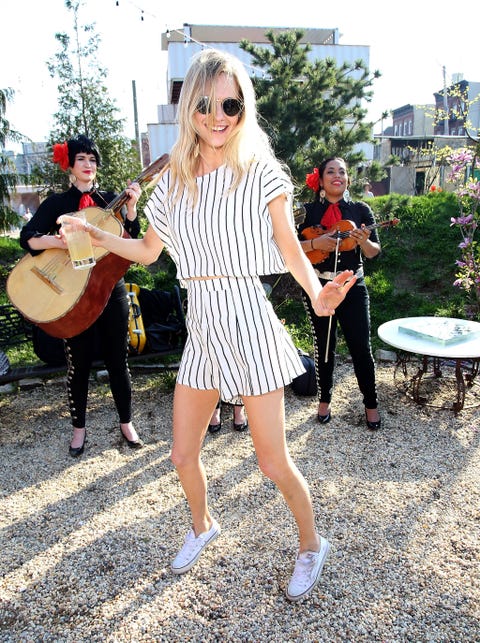 Poppy Delevingne
Co-ords take the thinking out of getting ready so you can focus on your moves (and cocktails) à la Popdog.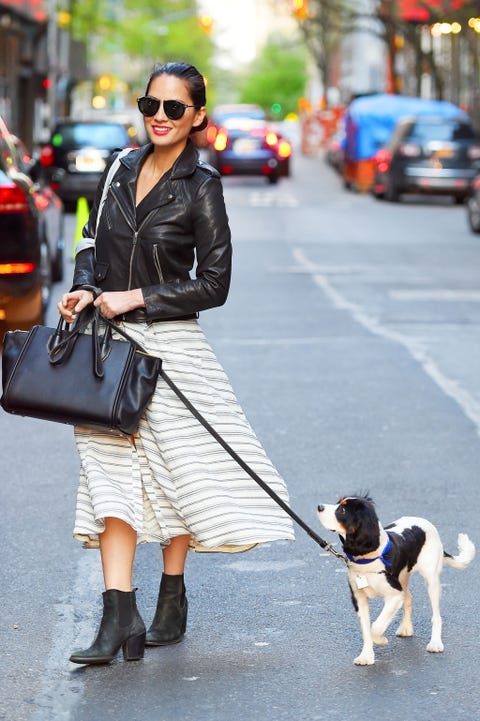 Olivia Munn
Trusty moto jacket + billowy skirt + boots = not even your puppy can stop looking at you admiringly.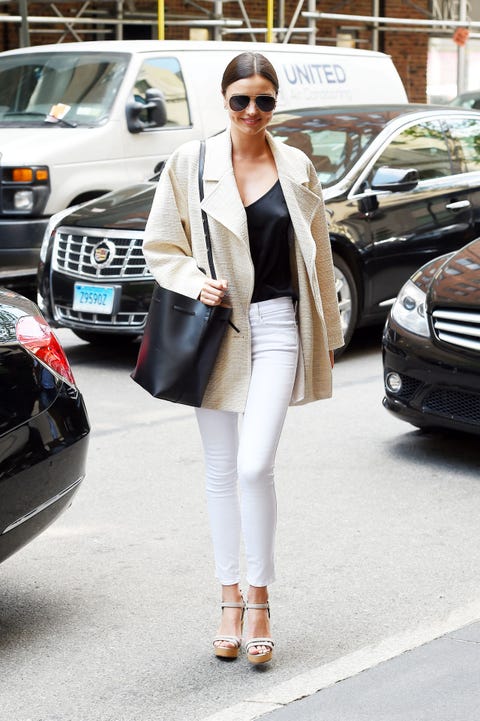 Miranda Kerr
Wedges and lap-kins are your friends.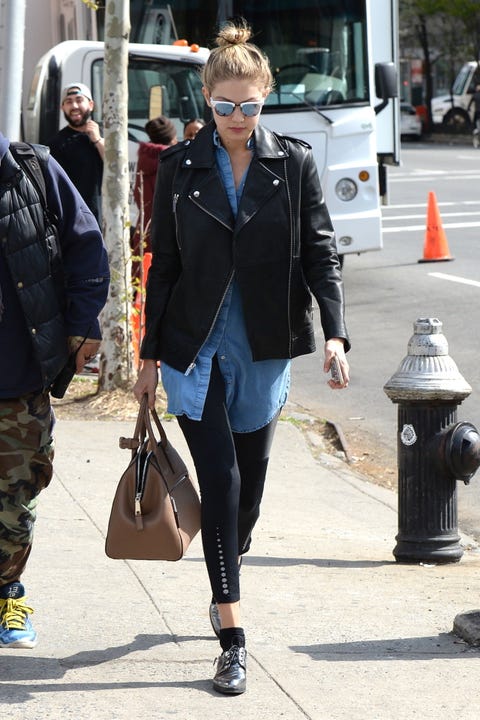 Gigi Hadid
Did you just change your mind about leggings-as-pants too? With a bum-covering chambray shirt, structured jacket, and brogues, they pull a Pinocchio and, you know, become real.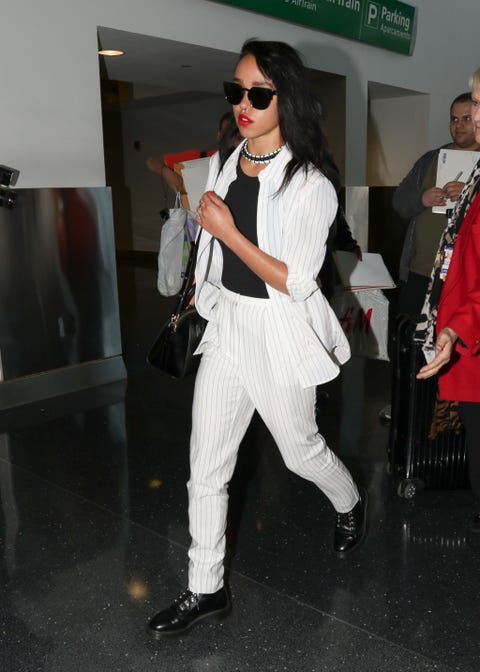 FKA Twigs
Oh, so this is what they mean by "leisure suit": a slouchy fit, comfy fabric, and wicked accessories.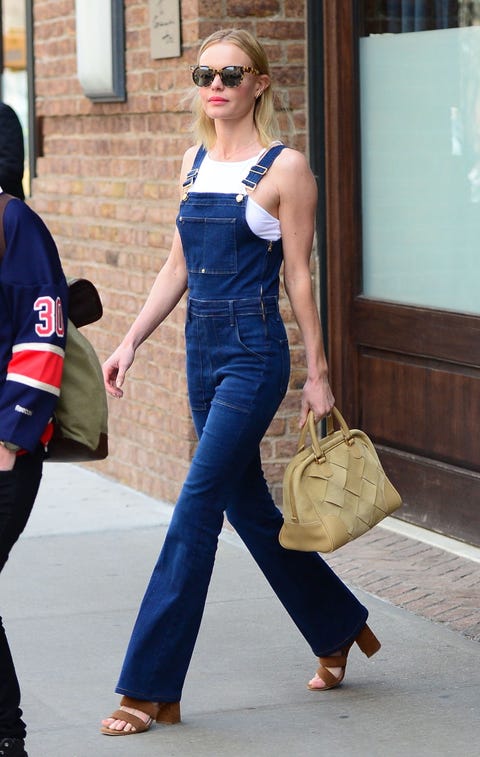 Kate Bosworth
Let's examine what makes this great: 1) the overalls are tailored to perfection 2) a walkable block heel 3) she's nowhere near a questionable bathroom (though that's nothing the ol' hike-and-grab can't fix)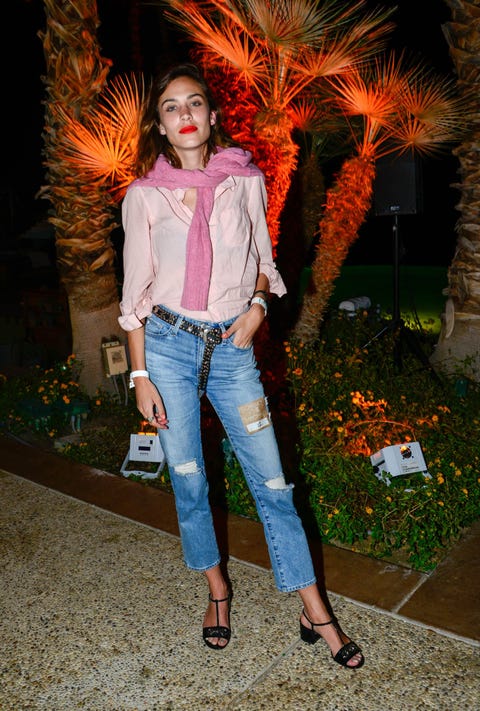 Alexa Chung
A total mom outfit made painfully cool by attitude, kick-ass accessories, and
a sweater named Kip
.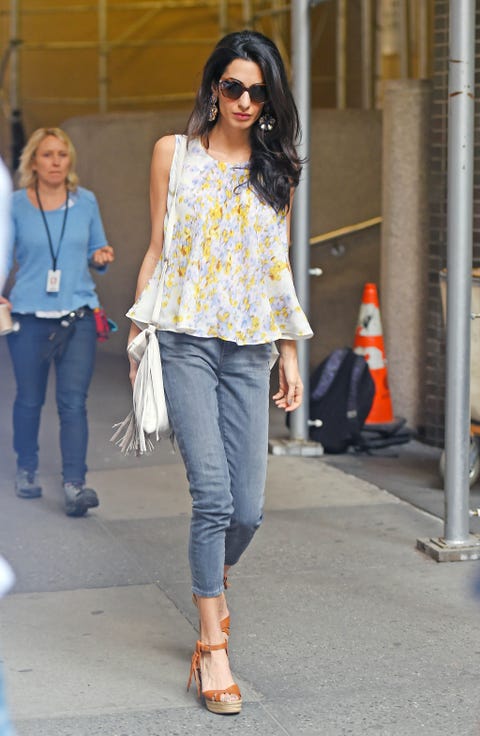 Amal Clooney
Here is an outfit that says "I'm going to order
an Instagram brunch
, and I'm going to enjoy every last granola-oat of it."
This content is created and maintained by a third party, and imported onto this page to help users provide their email addresses. You may be able to find more information about this and similar content at piano.io