Editors handpick every product that we feature. We may earn commission from the links on this page.
The Single Best Thing to Buy from Each of Your Favorite Stores Right Now
What harm could one small purchase do? 😈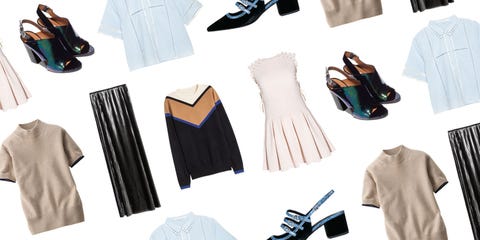 Courtesy of the designers
Before we begin, please remember that I am only your tour guide on this journey of fall shopping. (I'm not even that good of a guide because I'm only going to lead you to the best stuff and leave.) It is not my fault if you get lost. It is not my fault if you choose to spend your money a certain way. And it is definitely not my fault if you end up walking out with all the things instead of just one.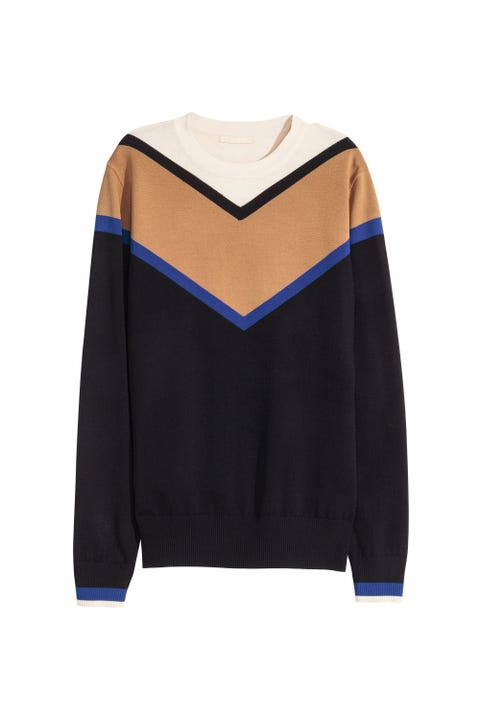 H&M
Derek Lam's Fall 2015 show was great, wasn't it?
H&M sweater, $49.99, hm.com.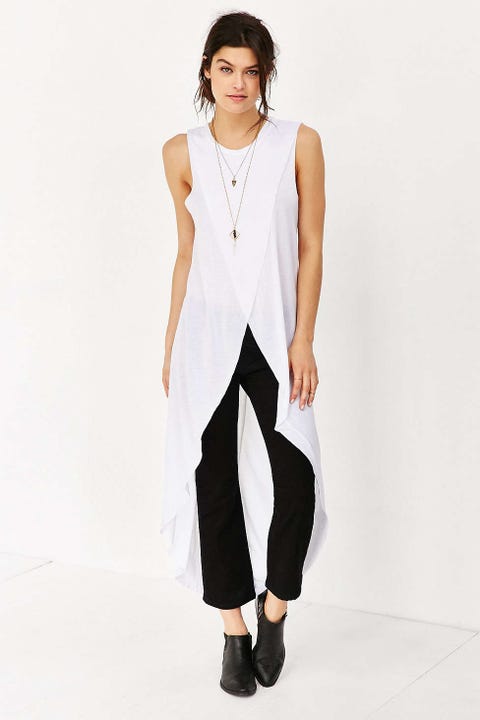 Urban Outfitters
The problem with styling an open shirtdress over pants is that, for the chicest silhouette, you have to walk around with your hands in your pockets. This guy solves *that* problem while making it really easy to pretend you have a tail.
Truly Madly Deeply high-low tank top, $59, urbanoutfitters.com.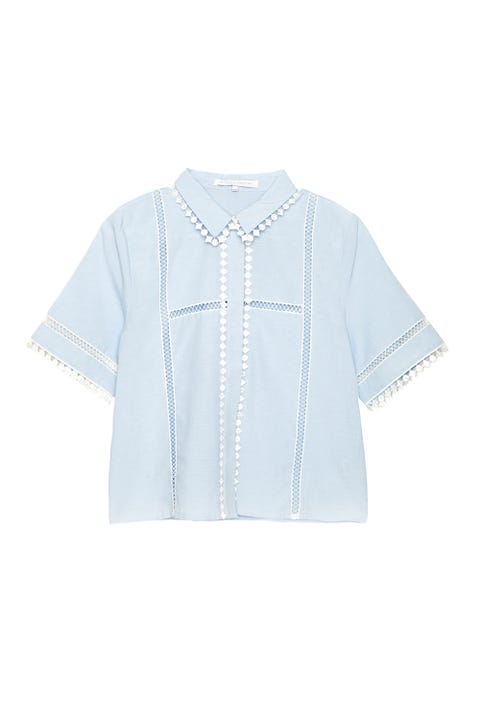 A Common Space
Cute-chic, and basically an outfit in a shirt—just put on some innocuous pants and you're good.
A Common Space crochet shirt, $38, acommonspace.com.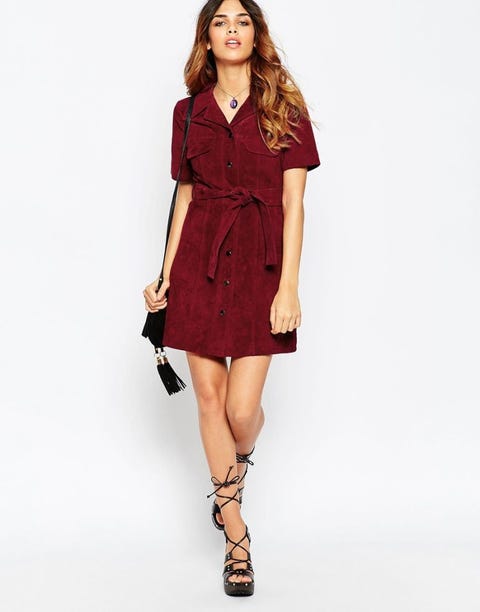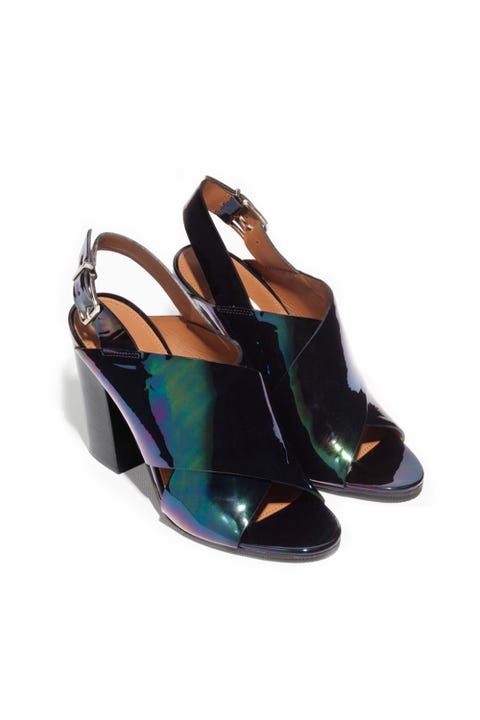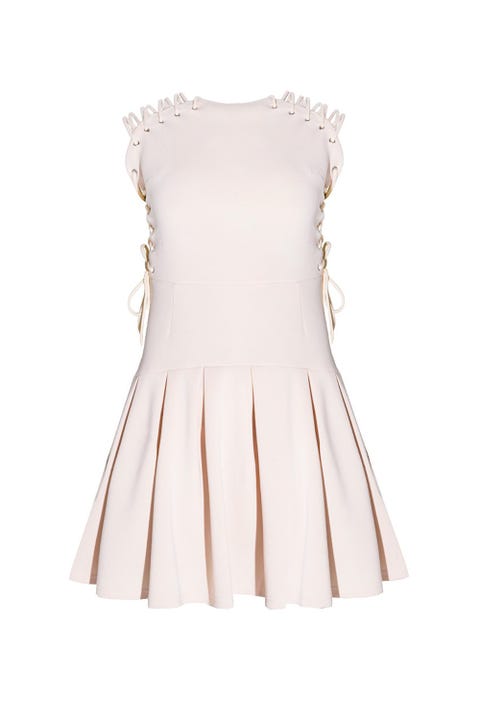 Pixie Market
You can tie the strings to go down your arms, which is like sports and pork loins all at once. Sports and pork loins = my new aesthetic.
Pixie Market lace-up dress, $99, pixiemarket.com.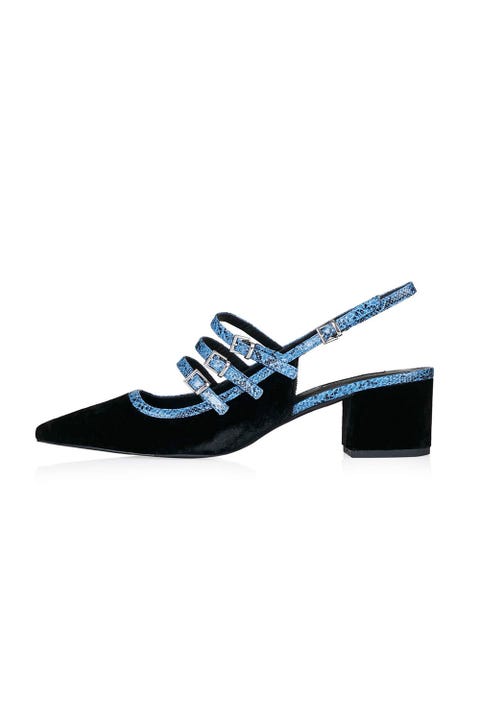 Topshop
MIU MIU FALL 2015. There—I said it.
Topshop buckle heels, $75, topshop.com.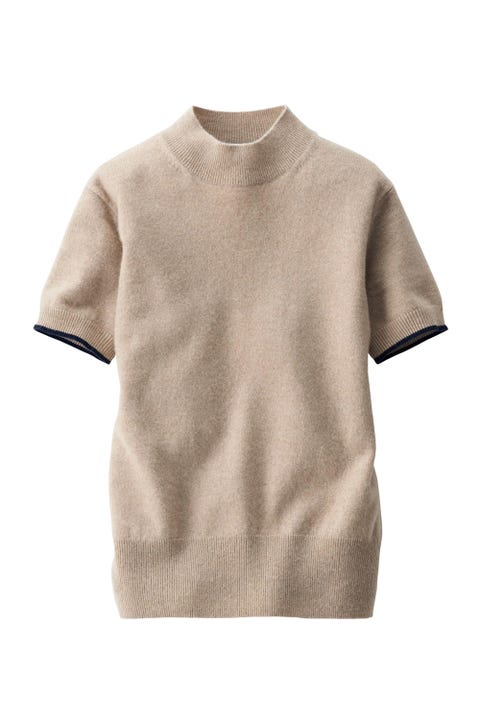 Uniqlo
With big earrings, a slim skirt in a fancy fabric, and low heels (see previous slide), you could be Jenny Walton. This is a very good thing.
Inès de la Fressange for Uniqlo cashmere sweater, $79.90, uniqlo.com.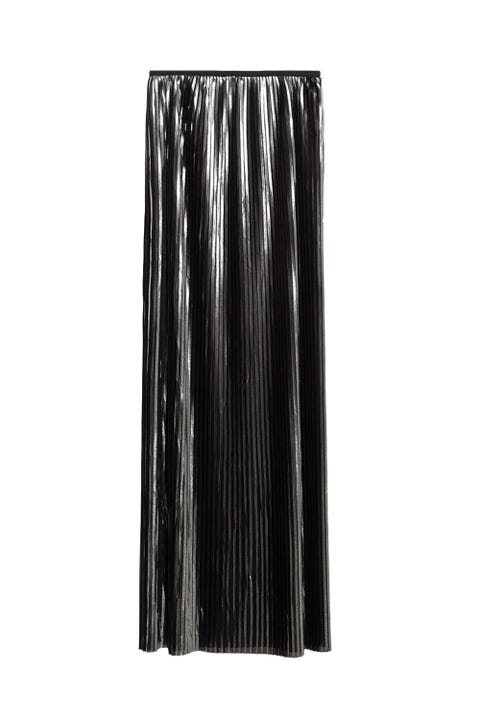 Zara
Technically, this story is about the *single* best things to buy from each store. So technically, I'm saying the quicksilver accordian-pleated skirt wins over THE MATCHING TOP.
Zara pleated skirt, $49.90, zara.com.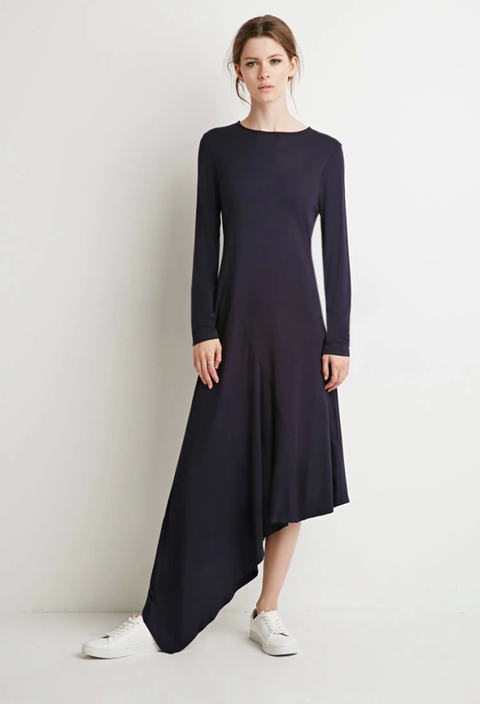 Forever 21
This is summer 2015's knitted shift dress but better. Get it.
Forever 21 asymmetrical maxi dress, $22.90; forever21.com.
This content is created and maintained by a third party, and imported onto this page to help users provide their email addresses. You may be able to find more information about this and similar content at piano.io