5 Easy Ways to Be More Chic This Week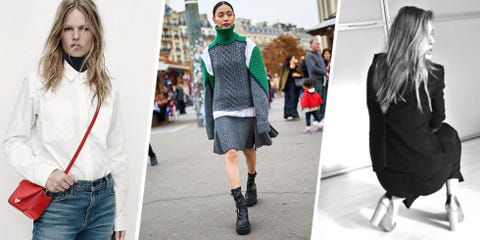 The trick to late-fall dressing is to prolong that first-cold-snap excitement by wearing the fun stuff first and saving the wilderness-survival stuff for later. (Because we all know "I'm out of sweaters" doesn't come far behind "it's FINALLY wear-more-than-two-layers weather.") Here, find five no-heavy-lifting-required styling tricks to help you sail through this week just a little bit chicer.
1
Wear knits as outerwear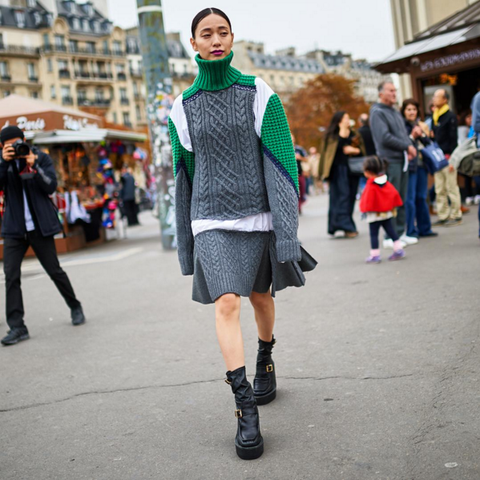 Instagram/@mariovillanuevastyle
Probably because going out without a coat = certain death in many American households, wearing your sweater and *only* your sweater as an outer layer feels pretty darn revolutionary. Obviously don't attempt this when there's snow on the ground, but for now (with a fitted shirt or two underneath), this version of onion (read: layered) dressing is the way to go.
2
Turn your blazers back to front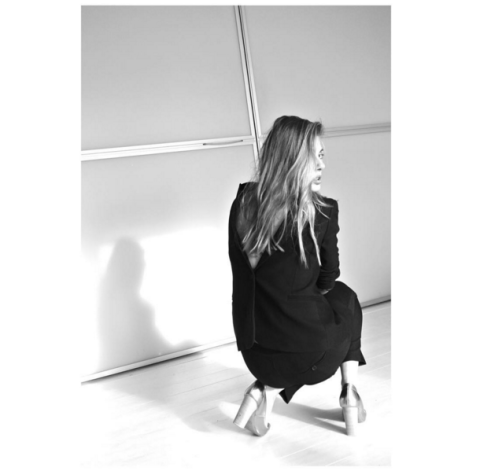 Instagram/@nataliehartleywears
Points for making the suit your holiday-party-circuit uniform; extra points for wearing the jacket backward for an elegant exit. Hair gathered to the side and a lariat necklace—with the dangly bit swinging along your spine—are also nice here.
3
Cop Gucci's new aesthetic for real life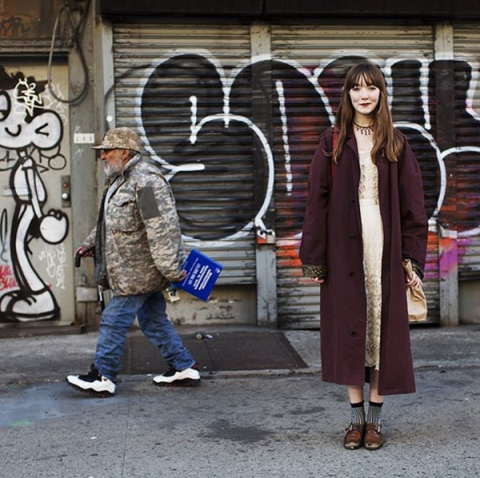 Instagram/@thesartorialist
You most likely have everything in this picture—the duster coat, a slip dress, buckled shoes—but have you put it all together in an eclectic, I-live-above-an-antiques-shop way? It's simultaneously modern and timeless.
4
Layer a button-down over a turtleneck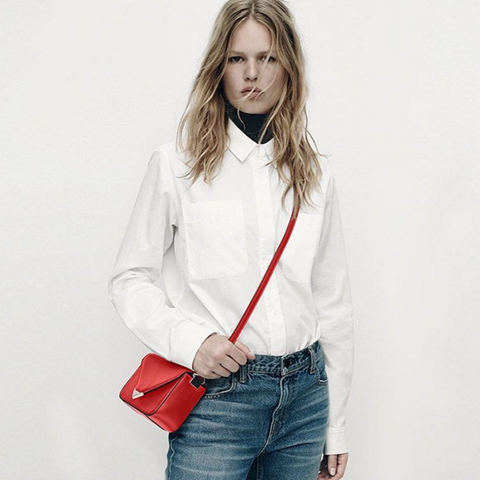 Instagram/@alexanderwangny
You heard it here first: #putaturtleneckunderit is the new #putaneggonit. An oxford can be too flimsy for these temps (the wind flapping beneath your half-tuck—shudder), but layered with a slim roll-neck, it's business on top, cozy on the bottom.
5
Leave your sleeves unrolled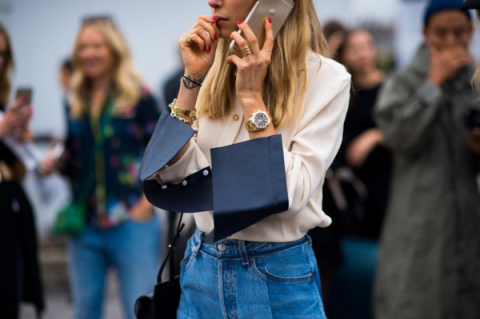 I know, I know—just when you'd learned the Jenna Lyons sleeve-roll. But plenty of street-style regulars are arguing for flappy cuffs, which are even more insouciant/ideal for showing off a contrasting print. Wear alone or unbuttoned under a jumper—just be sure to watch yourself around any sauces.
This content is created and maintained by a third party, and imported onto this page to help users provide their email addresses. You may be able to find more information about this and similar content at piano.io