10 Times Celebrities Had to Defend Their Fashion Choices
A dress worth fighting for.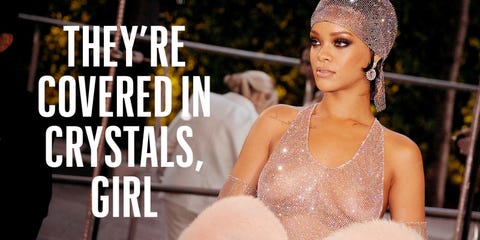 Getty, design by Dana Tepper
To understand how the public reacts to celebrities who try anything sartorially outside the mermaid-gown box, you only need to know two words: fear and loathing. But not all of them take the criticism lying down, as these 10 celebrities prove.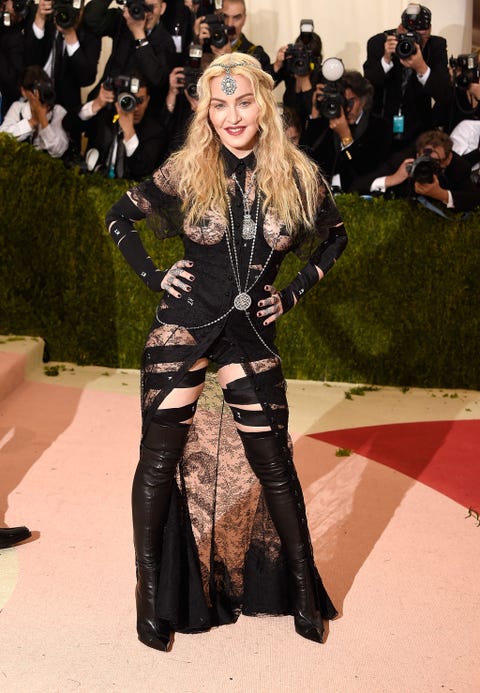 Madonna
If the Met Gala isn't the place for Givenchy ass-less chaps, then where? (You know what I mean.) When Madge wore this avant-garde ensemble to this year's Fashion People Oscars, the popular response was...not welcoming. No matter—Madonna shut it all down with an Instagram statement, in which she called the outfit a political statement on ageism and sexism.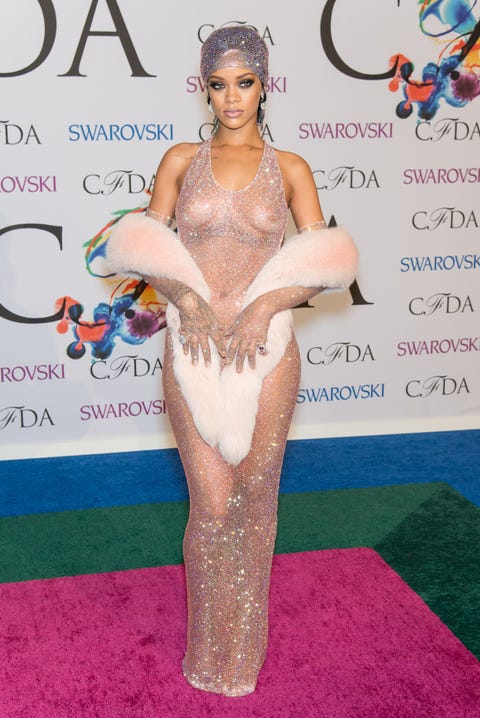 Rihanna
Peter Griffin might have gotten it, but not everyone else did. When Rihanna wore a sheer, Swarovski-crystal-embellished Adam Selman dress to the CFDA Awards, the uproar over her uncovered chest was long and sounded like this: "I'M BITTEERRRR." But, as she said to a hapless reporter *on* the red carpet, "Do my t*ts bother you? They're covered in Swarovski crystals, girl."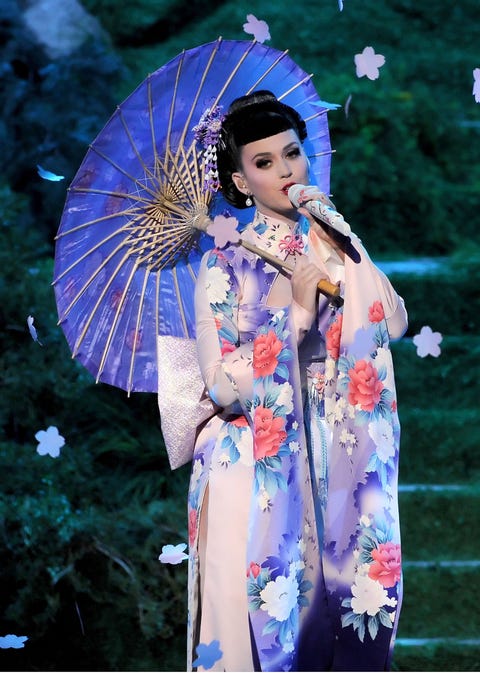 Katy Perry
The charge: multiple counts of cultural appropriation during her 2013 American Music Awards performance. The defense: In a February interview with GQ, she said "All I was trying to do is just give a very beautiful performance about a place that I have so much love for and find so much beauty in, and that was exactly where I was coming from, with no other thought besides it."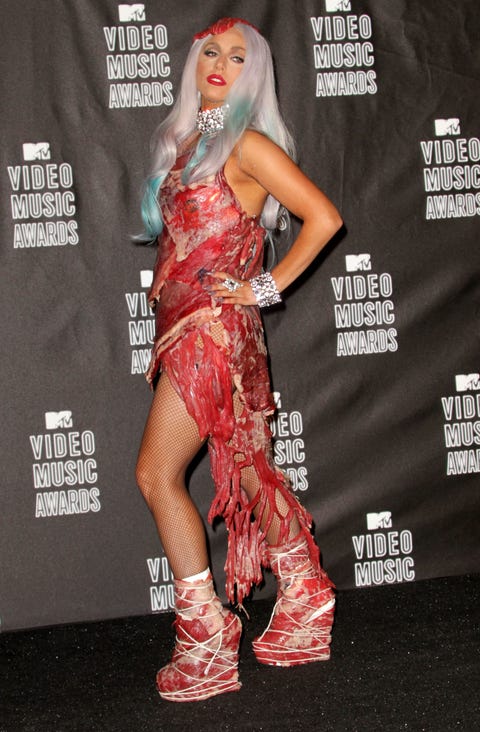 Lady Gaga
Re: the meat dress: "If we don't stand up for what we believe in and if we don't fight for our rights, pretty soon, we're going to have as much rights as the meat on our own bones. And I am not a piece of meat." (Important side note: This is what it looks like today.)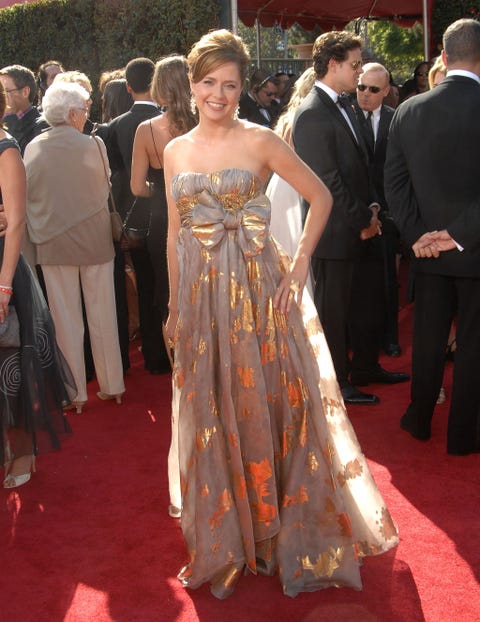 Jenna Fischer
Maybe not the most remarkable or scandalous, but Jenna Fischer's 2007 Emmys dress still got a lot of hate (go figure)—so much so that she took to her MySpace. "I know there was a lot of controversy about my dress," she wrote. "I ended up on a few Worst Dressed Lists. But, man, did I love it. I know, I know…the bow was as big as my head. BUT…I loved it! It was flowy and silky and…did I mention that I LOVED it! I saw Tim Gunn on the red carpet and he said that he liked it. So, I have that." Which is more than enough.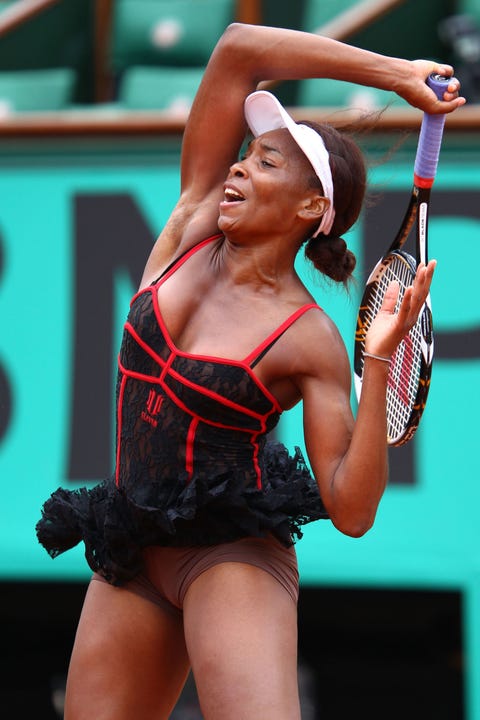 Venus Williams
She won the French Open, but all they could talk about was how she looked naked. SMH. "Lace has never been done before in tennis, and I've been wanting to do it for a long time," she said. "The illusion of just having bare skin is definitely for me a lot more beautiful." Then a bunch of official dudes had to say the dress didn't violate any rules. ::shakes head so hard neck cramps::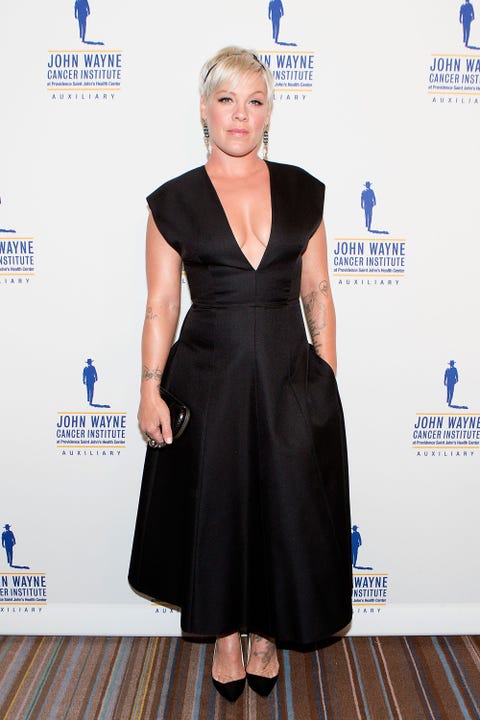 Pink
If you take anything away from this story, it is that 1) people are awful and 2) famous women can't wear anything without catching flack for it. In this instance, Pink found herself the target of the internet Weight Police, to which she responded " I feel beautiful... I am perfectly fine, perfectly happy, and my healthy, voluptuous and crazy strong body is having some much deserved time off."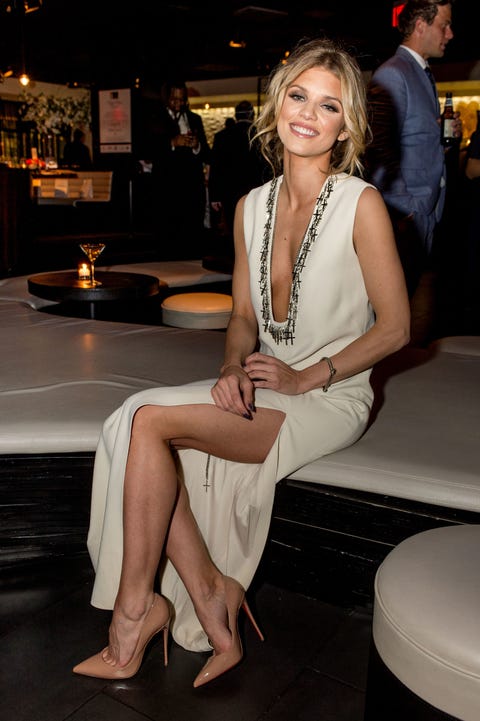 AnnaLynne McCord
Just gonna drop this here, because McCord's passionate response is about much more than the conservative crowd's reaction to her Thomas Wylde dress: "Embrace your truth, is all I ask, and when you see another woman wearing attire that's not your style, give her the benefit of a doubt. She chose that piece because that's her story about herself to tell. It will change evolve and grow as she does, but that girl who you may think is a slut, could, in fact, (like me for a long time) suffer severe lack of self esteem. She may be looking for love in all the wrong places. She may have never been taught her worth OR she may just feel good as gold and you can celebrate with her versus laying judgment."
This content is created and maintained by a third party, and imported onto this page to help users provide their email addresses. You may be able to find more information about this and similar content at piano.io