How the 'Seinfeld' Puffy Shirt Became Fashion's Latest, Unlikeliest Inspiration
"You look like the Count of Monte Cristo!" no more.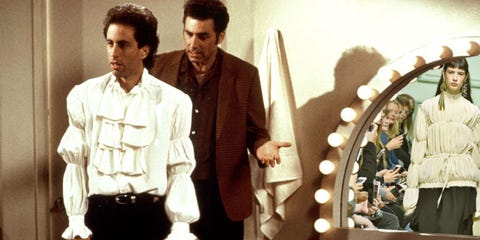 Getty, design by Betsy Farrell
One time, when I went to class in a sailor-inspired 3.1 Phillip Lim top, I had a professor compare it the Puffy Shirt from season five of Seinfeld. It was not meant entirely as a compliment, but joke's on him. Because what was once a weak roast—what was once an object of humiliation—has officially become Fashion. #suckit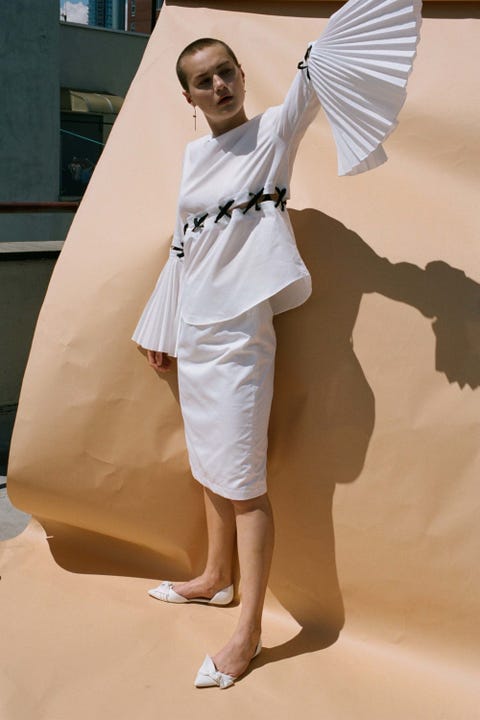 Kaelen
Like, "aye, matey" to those accordion-pleated bell sleeves and contrast stitching, right? ::muffled laughter::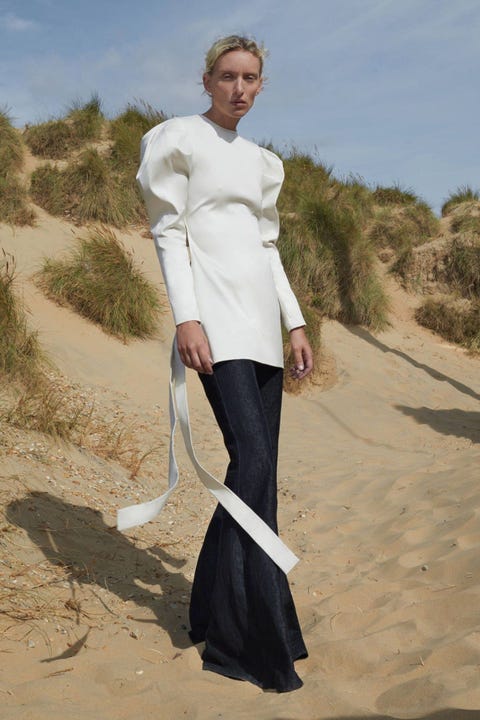 Beaufille
A more structured but no less extra version.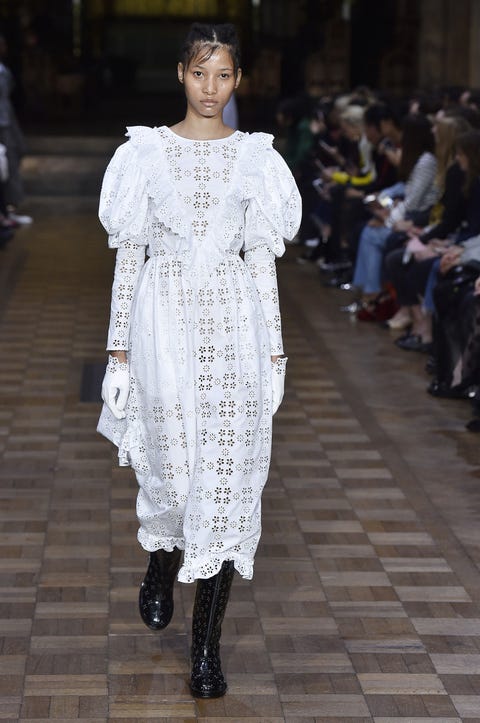 Simone Rocha
As a dress a pioneer schoolmarm would wear (if they could wear white out there before the invention of OxiClean).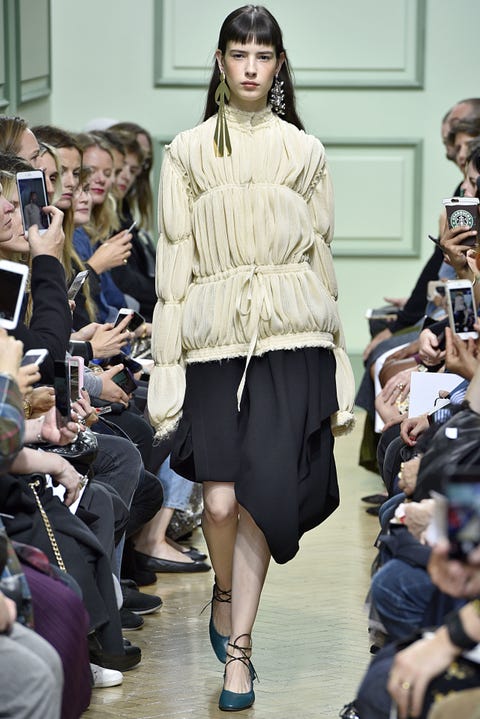 J.W. Anderson
Fashion interpreting Henry VIII but also, maybe inadvertently, a '90s sitcom.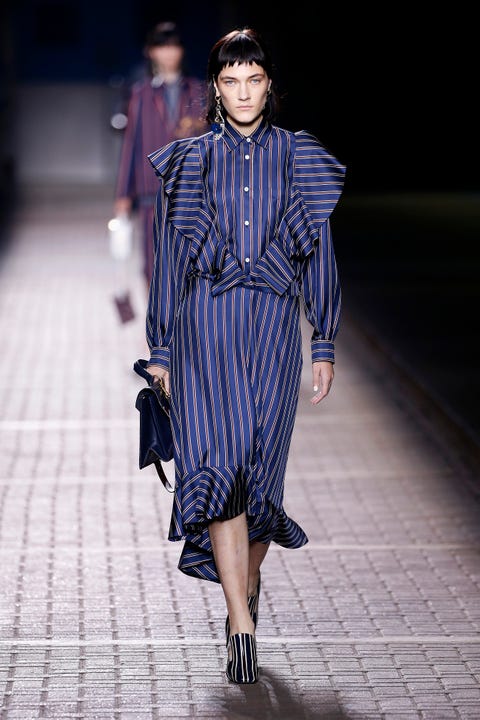 Mulberry
Here, we've got the PS as worn by a rock-throwing suffragette who rides penny farthings in her spare time.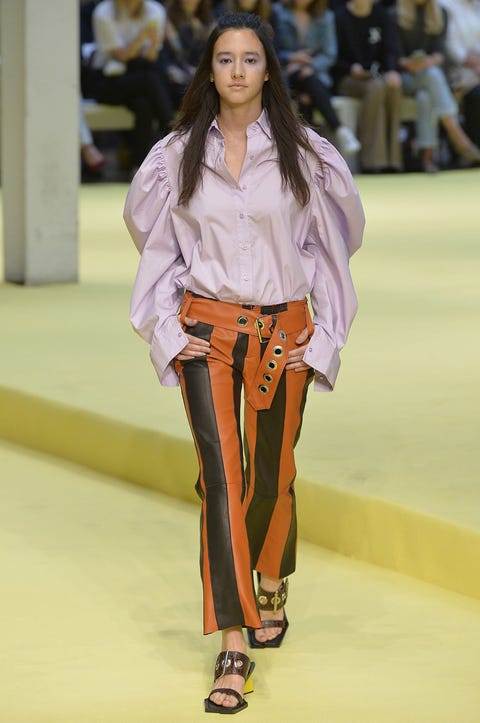 Marques Almeida
You know Elaine would crack up even harder if it were mauve like this. But WHO CARES WHAT YOU THINK, ELAINE?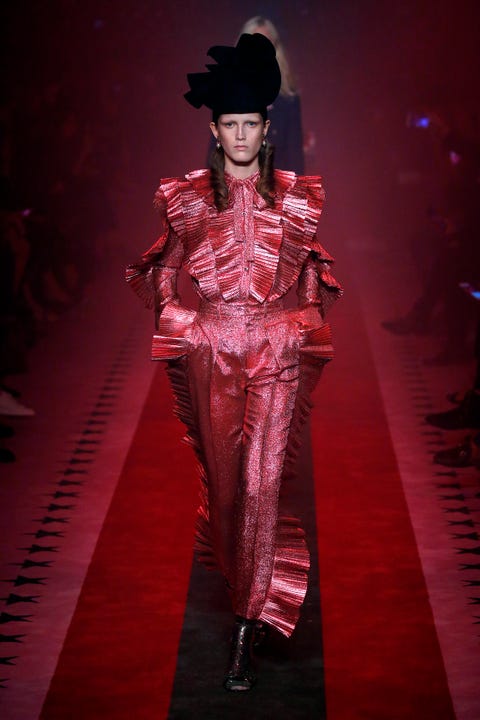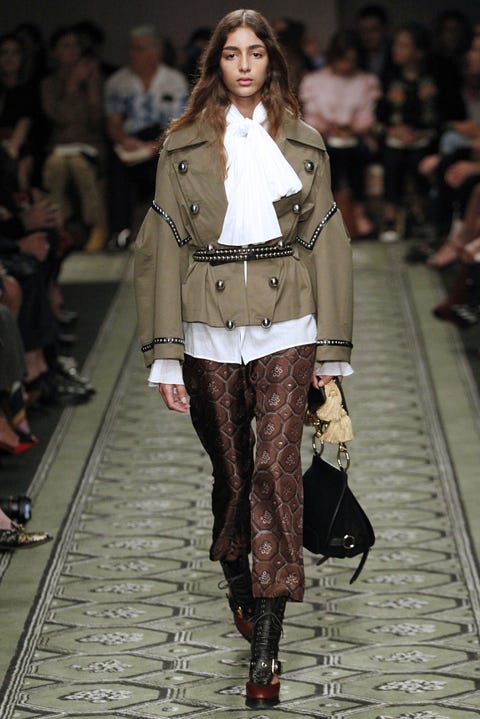 Burberry
Under an anorak, it's mainly just some sleeves and a well-proportioned built-in lobster bib.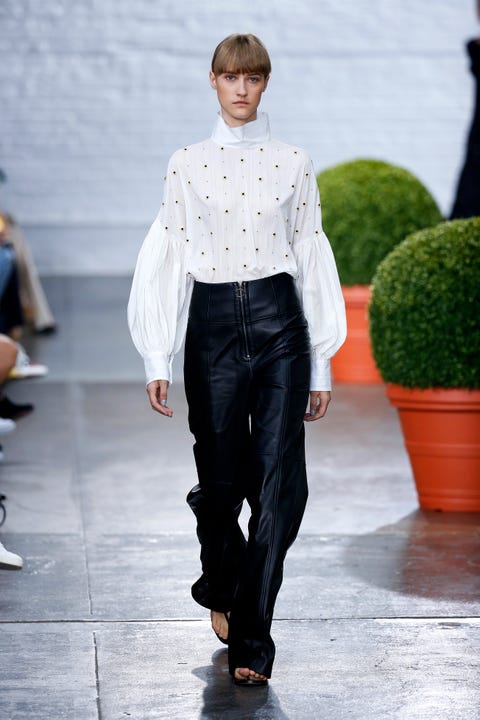 Tibi
With studs and a stand-up collar.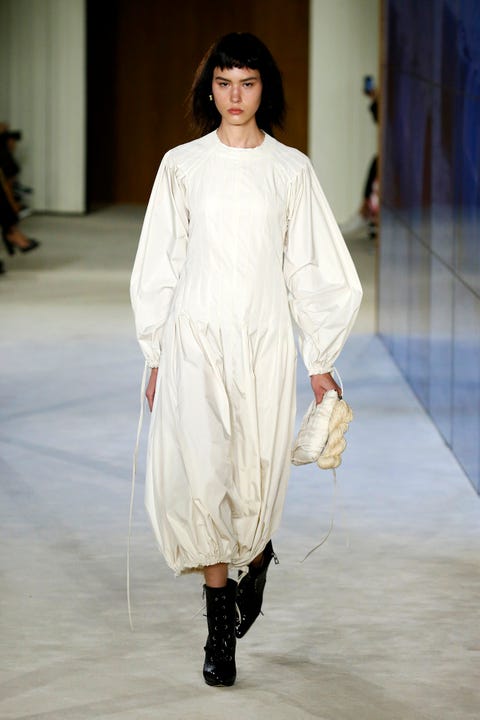 Loewe
Fit for a pirate princess.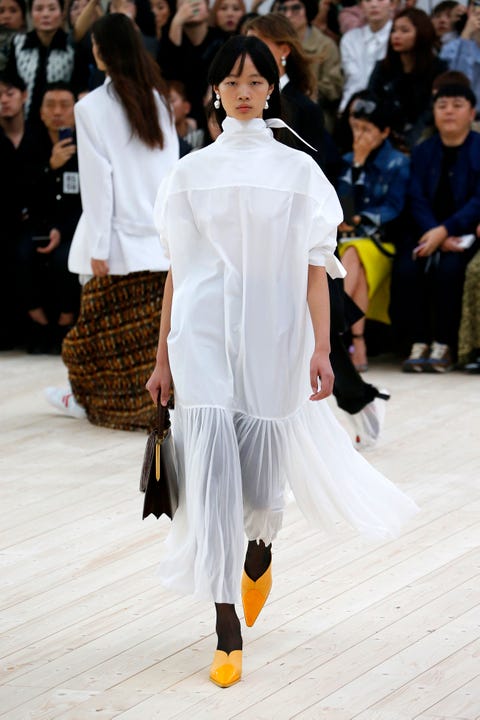 Céline
Simultaneously more streamlined and more detailed, as only Phoebe Philo can do.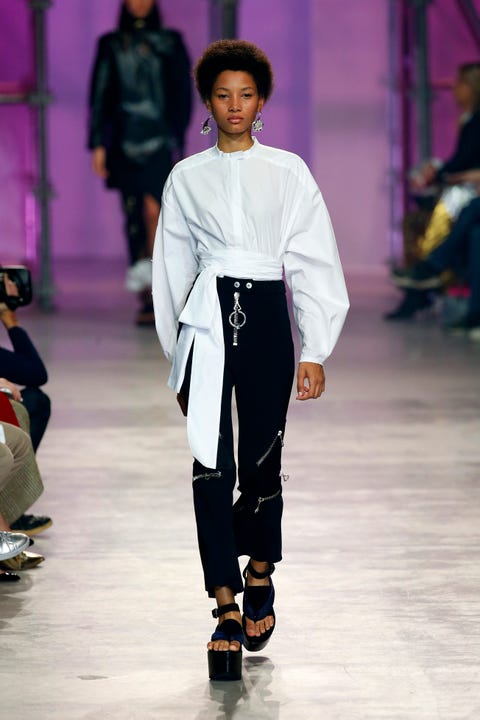 Ellery
I don't see how this could be unflattering.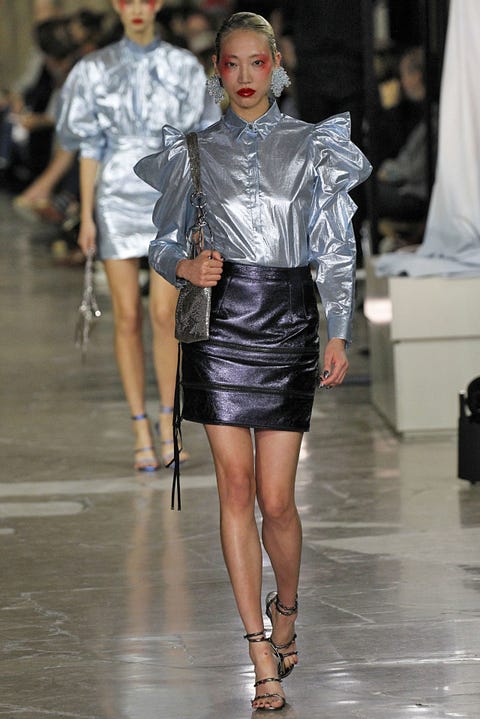 Kenzo
Jerry x Baked Potato: A Collaboration.
This content is created and maintained by a third party, and imported onto this page to help users provide their email addresses. You may be able to find more information about this and similar content at piano.io