The 22 Most Important Outfits of 2016
From the runways, pop culture, and your worst nightmares.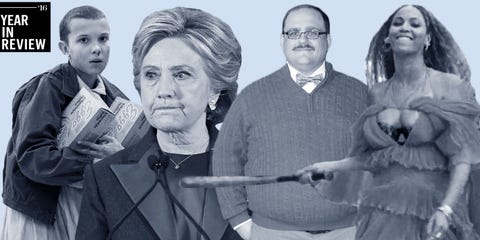 When the internet fails or we simply share memes by directing our thoughts at our friends, we shall go "Hey, remember that slideshow they made once about the most memorable outfits of 2016? That was 'lit,' as we used to say." It is lit, and it is here, in all its cultural-compendium glory. ::beams mass command to share this link on Facebook at everyone reading::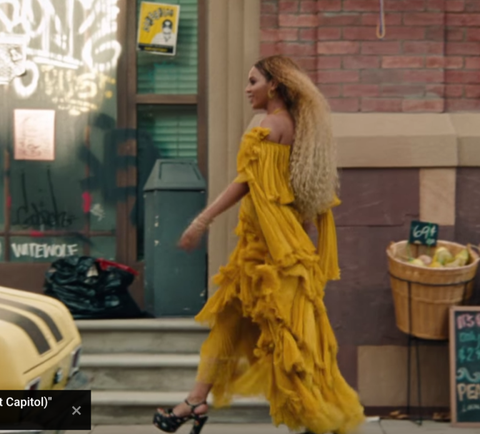 Beyoncé's "Hold Up" Dress
The best accessory for Roberto Cavalli? A baseball bat and a sense of liberation.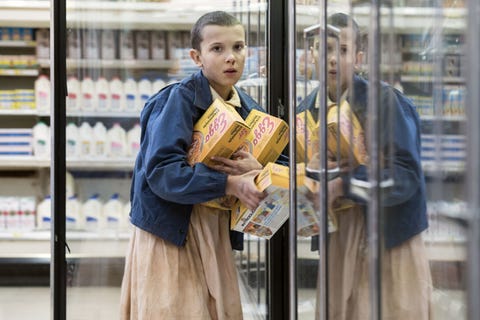 Eleven's Peter Pan Collar Dress
Still pretty, even on the hordes of male impersonators from this Halloween.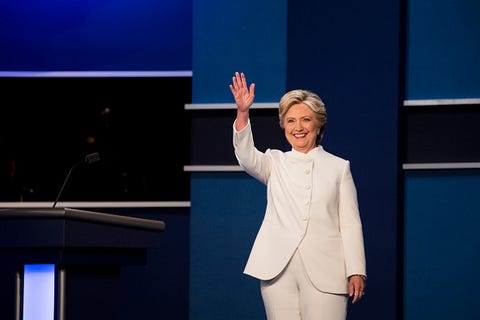 Hllary Clinton's White Pantsuit
Besides channeling Tupac, Hillary's co-ords at the third presidential debate paid homage to the women's suffrage movement. (Please hold your sniffles until the end.)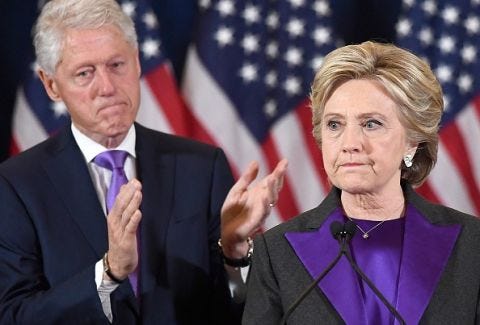 Hillary Clinton's Purple Collar
Whereas the lapels of her Ralph Lauren pantsuit, worn to concede to Donald Trump/bring more than half the nation to its knees, could have been meant to represent unity in the country. (Red + blue = violet.)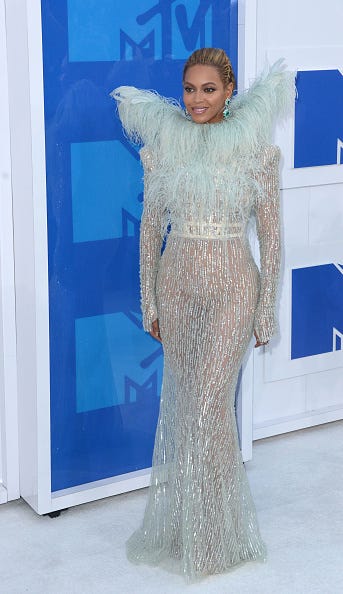 Beyoncé's Francesco Scognamiglio Dress
Like they transplanted the Winged Victory from the Louvre, stuck it around Bey's neck, and called it couture. Amazing.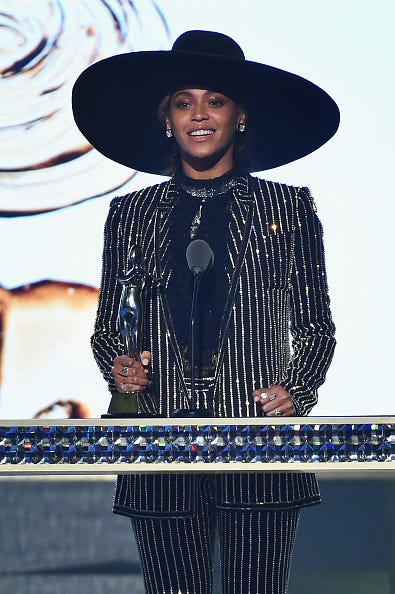 Beyoncé's "Formation" Hat
Has any chapeau ever stood for more? Self-affirmation and speaking your truth, at the CFDAs.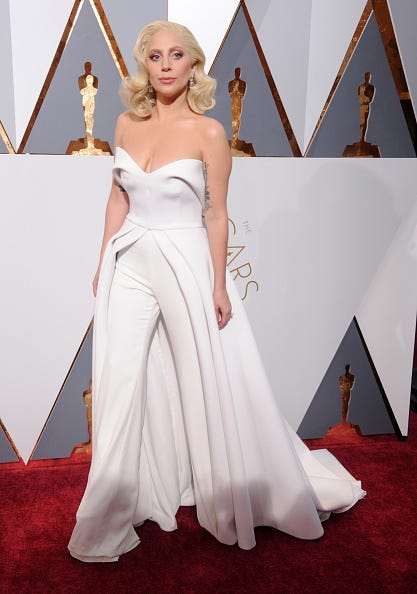 Lady Gaga's Oscar Jumpsuit
A Big Look for a Big Year (and Oscar Nomination), Celebrating Friendship and Parallel Timelines (designer Brandon Maxwell started as her stylist).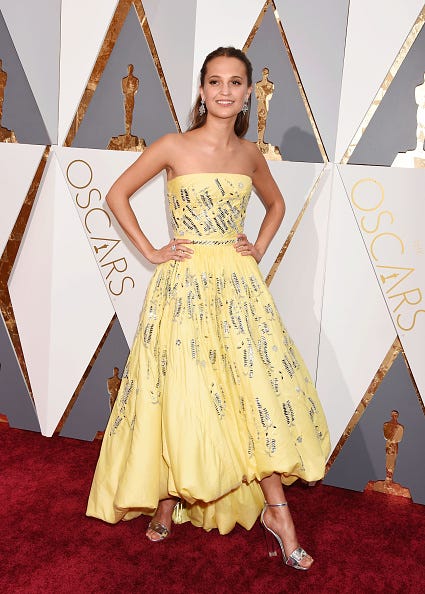 Alicia Vikander's Oscar Dress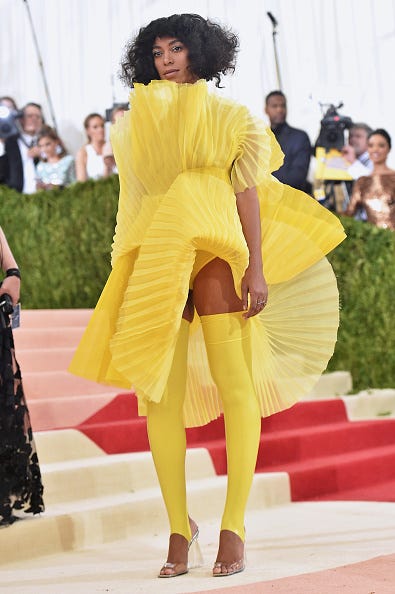 Solange's Met Gala Look
A fashion star (in David Laport) explodes into a supernova.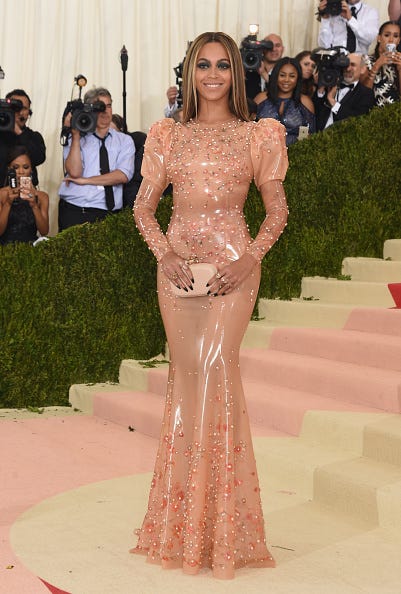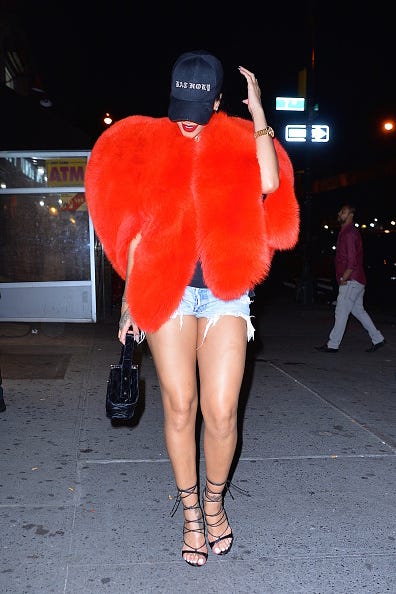 Rihanna's Heart Jacket
Normal people, if we ever got the chance to wear a $22K heart-shaped Saint Laurent fur: Go out for the best, fanciest night of your life. (Or, barring that, Halloween.) Rihanna: feeds pigeons on the sidewalk.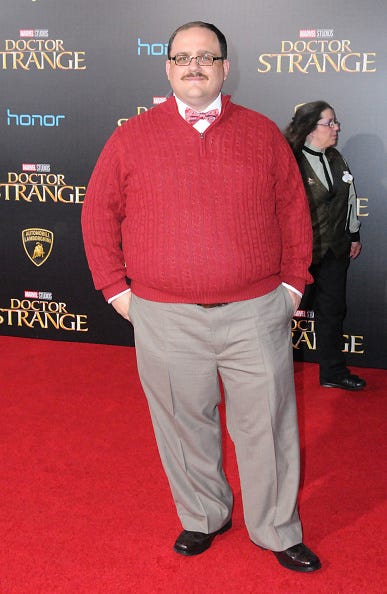 Ken Bone's Sweater
A red quarter-zip, khakis, and a cheerful disposition for America's sweetheart. (Are we supposed to like him again?)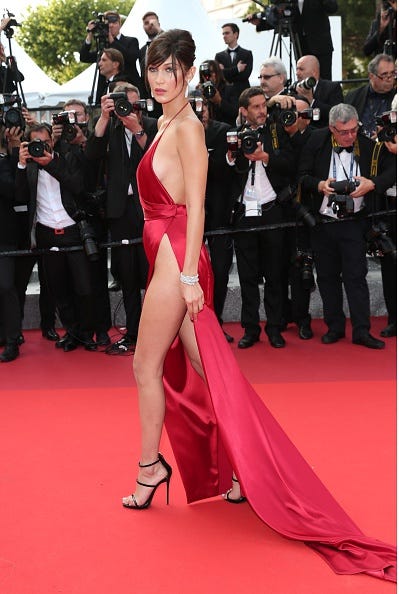 Bella Hadid's Alexandre Vauthier Napkin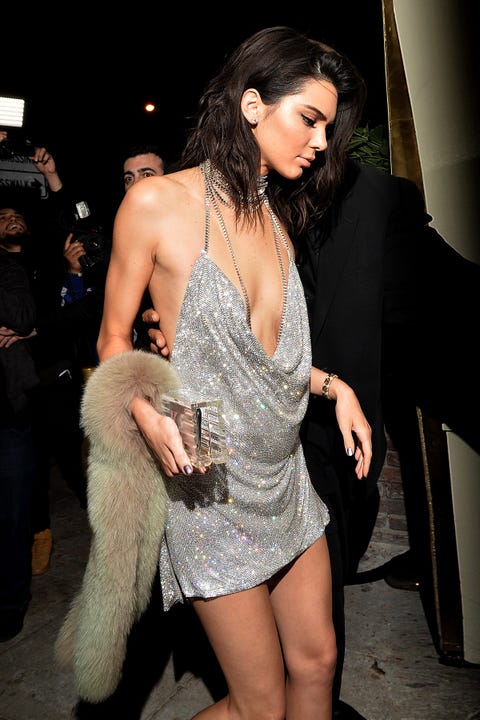 Kendall Jenner's Birthday Getup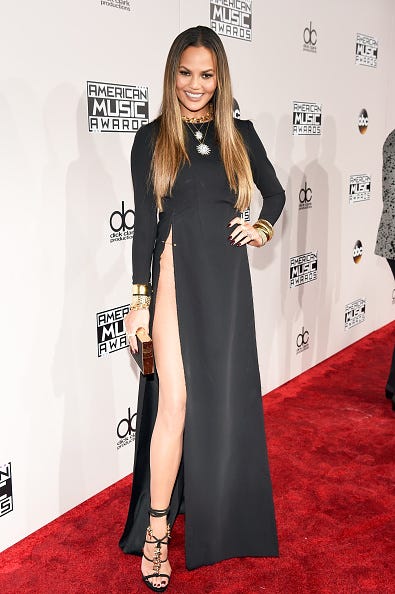 Christy Teigen's Sandwich Board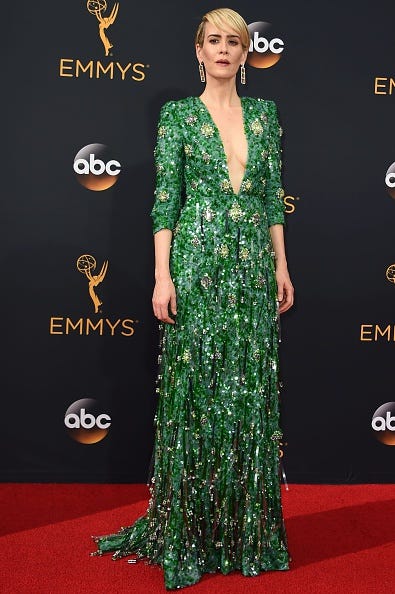 Sarah Paulson's "I Have Arrived" Dress
At the 2016 Emmys, she finally got the fashion cred she deserved in green floor-length Prada and shouted her love for Holland Taylor from every camera angle.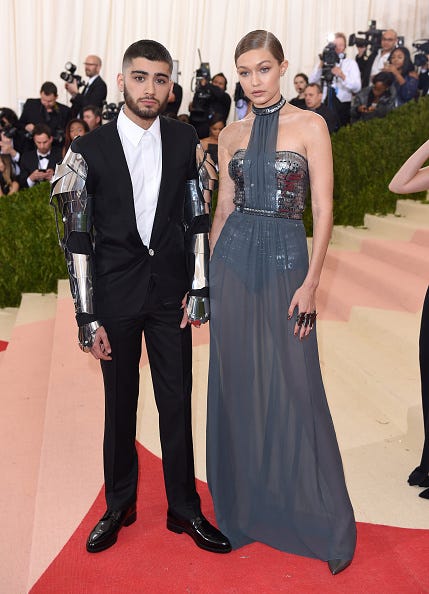 Zayn Malik and Gigi Hadid's Bionic Couples Costume
Silver is reserved for 25 years together, but in celebrity-dom, 14 months, give or take, is just as long.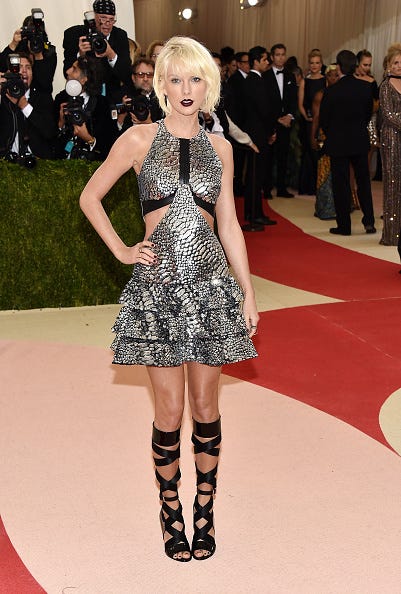 Taylor Swift's Beginning-of-the-End Dress
A lot of backstory comes with this Louis Vuitton look. This was the birth of Edgy Taylor Swift. And this was also the dress in which she danced with Tom Hiddleston. Oooh.
Michelle Obama's Versace Swan Song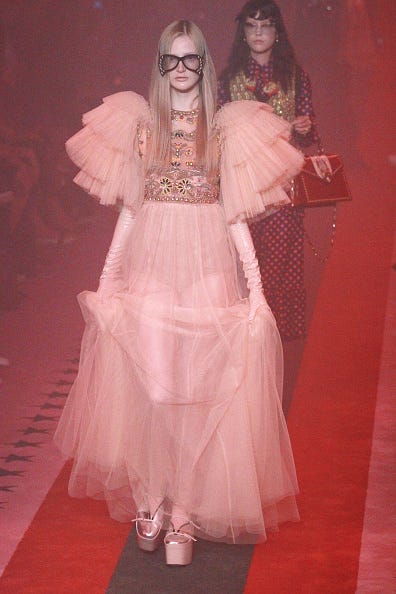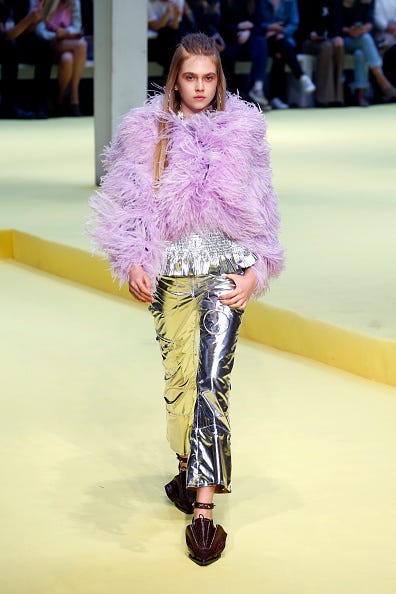 Marques Almeida's Portrait of a Millennial Girl
This 👏 is 👏 what 👏 we 👏 want 👏 to 👏 wear.
This content is created and maintained by a third party, and imported onto this page to help users provide their email addresses. You may be able to find more information about this and similar content at piano.io