5 Style Mistakes That Are Making You Look Sloppy
Quick fixes to hide the fact that you got ready in five minutes.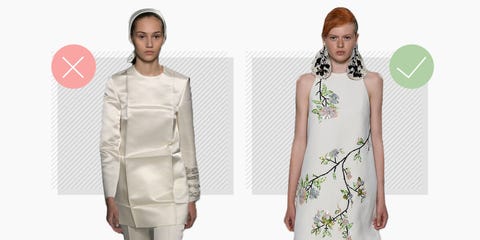 Getty, design by Betsy Farrell
When your life is in shambles, there's a unique power in at least *looking* like it's not. Ahead, five outfit mistakes to avoid if you want to project "pulled together" instead of "can't deal, too much happening, when is nap time."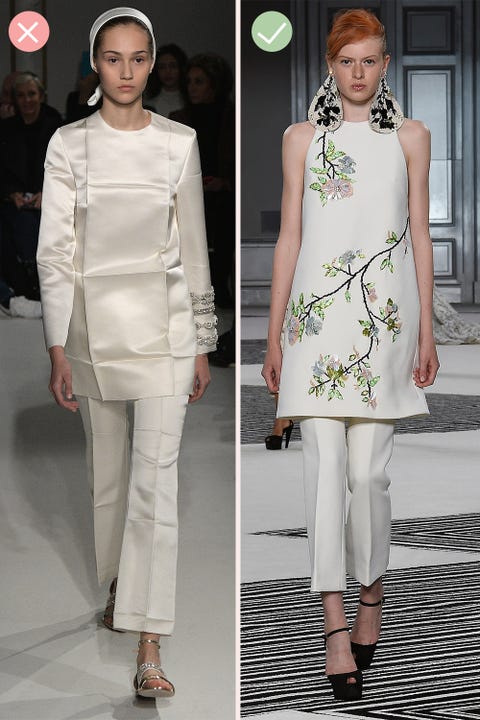 You're Neglecting the Ironing
Giambattista Valli (left) can do purposeful fresh-from-the-packet folds, but IRL, this is best left to the couturiers—wrinkles indicate carelessness and chaotic living arrangements, neither of which afflict you. Certainly not.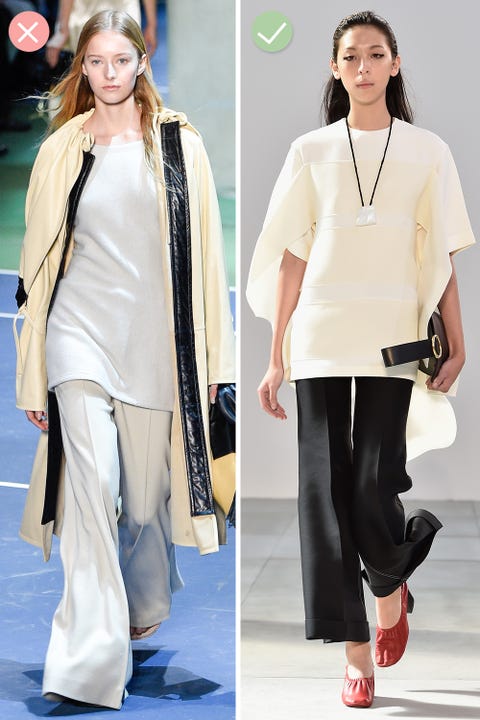 Your Pants Pool on the Floor
Caveat: This looks very cool and editorial in photos, but less so in public, where droopy trouser hems attract all sorts of grime and disease. Most of us also look better, too, with a bit of ankle showing, which elongates the silhouette. Get thee to a tailor—or Uniqlo, where you can get pants hemmed in seconds, practically—or learn the ways of the cuff, an exaggerated one of which is quite de rigueur.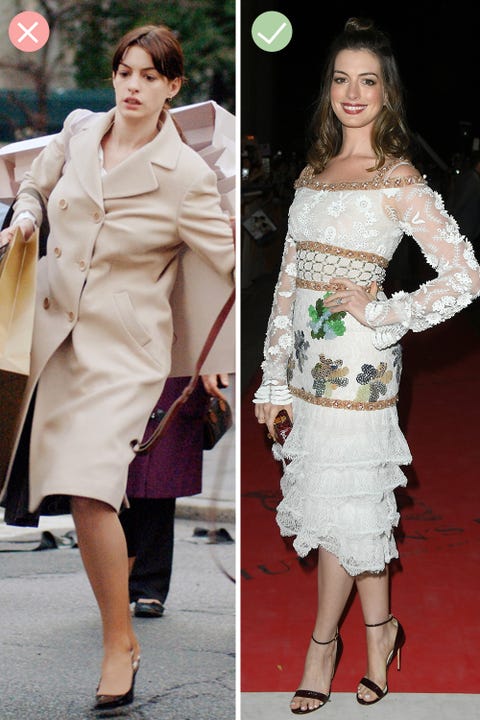 You're Carrying Too Many Bags
Schlepping is a choice, not a lifestyle—one really only needs a wallet, phone, and keys, so if you habitually lug around three canvas totes, two shopping bags, a purse, and something to read on the train, you're doing it wrong. All this *stuff* is physically hard to juggle, which makes you look the opposite of a poised young woman. ::phlegmy snort::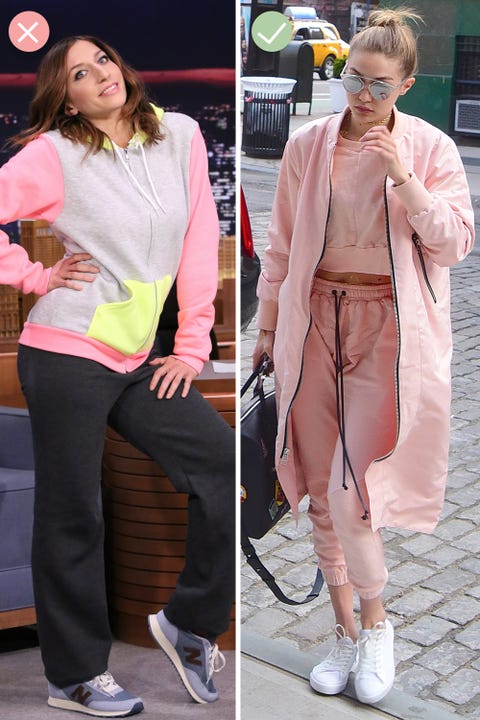 You've Taken Athleisure Way, Way Too Far
This is obviously Chelsea Peretti making a joke, but the very fact that such a look has *become* a joke points to a deeper, societal/sartorial problem. While we have come to terms with the rise of 24/7 gym-wear, we cannot condone ill-fitting, ratty, pilling, uncomfortably life-like, underwear-outlining schmatte. Clothes should raise one's self-confidence (thereby elevating one's standing in one's peers' eyes). Or, at worst, they should do no harm.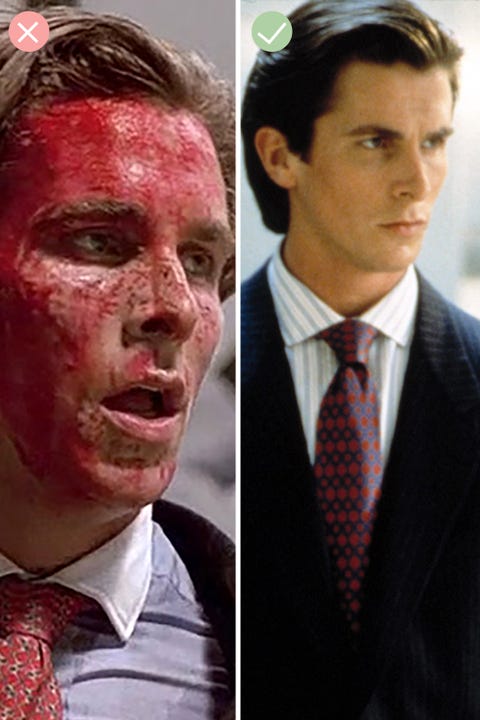 You've Got "Mystery" Stains
We're not demanding you build dry-cleaning into your budget—just some extra care with the cutlery and some dabbing with a Tide To-Go pen will do. But also remember that, for another kill, ol' Patrick Bateman took the precaution of donning a raincoat. The better for catching splatter, my dear.
This content is created and maintained by a third party, and imported onto this page to help users provide their email addresses. You may be able to find more information about this and similar content at piano.io