10 Engaged Celebrities and the Wedding Gowns They Should Wear
All that's left to do is cue the Mendelssohn.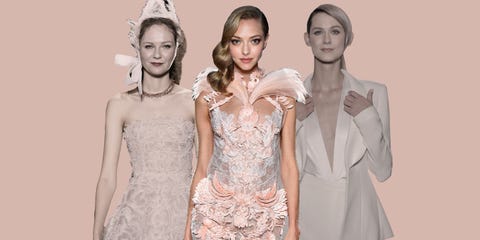 Getty, design by Betsy Farrell
Yeah, agreeing to a lifetime of iron-clad commitment is kind of a big deal, but you only get one wedding dress per marriage once. For 10 celebrities about to walk down the aisle, we've got 10 outfit suggestions. (Mood boards upon request.)
Serena Williams
She'll be as involved in the making of her wedding dress as she is with her tournament outfits, so chances are it'll be a bespoke affair when Williams ties the knot with Reddit cofounder Alexis Ohanian. For inspiration, she might look toward this scarlet Alberta Ferretti creation for its goddess-like cut and color, which would be gorgeous against her skin.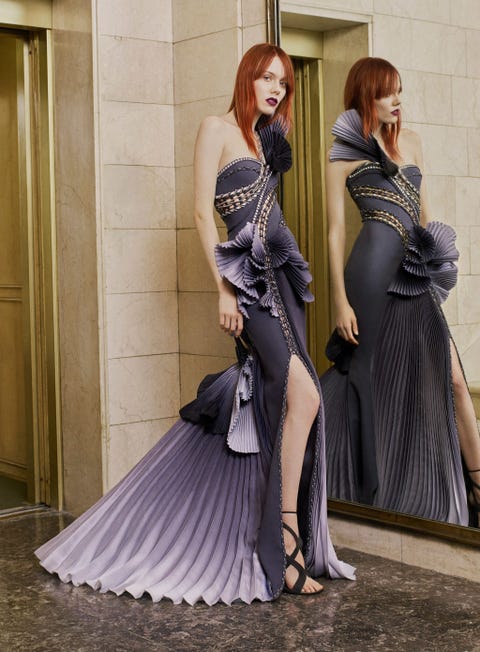 Rosie Huntington-Whiteley
The first of two Atelier Versaces goes to the future Mrs.Mechanic, who would appear especially statuesque and radiant in this frilled, pleated number—though in a shade of white or metallic, like she usually prefers for the red carpet.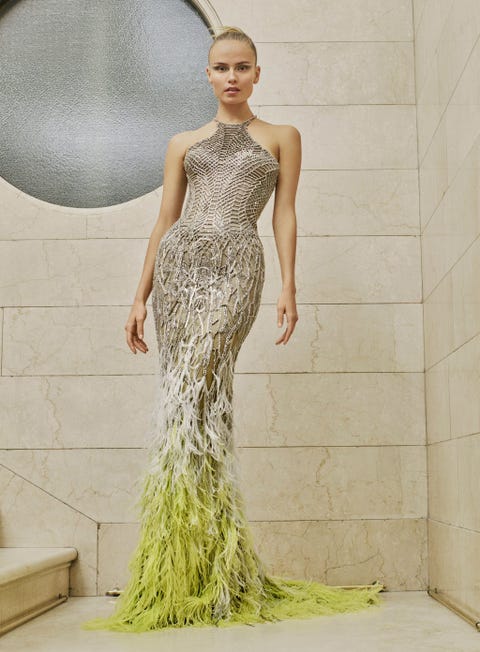 Irina Shayk
For Shayk, recipient of the next couture Versace and Bradley Cooper's hand in marriage, we've gone super slinky, as she likes, with feathers and beading galore. It is a special occasion, after all, and Donatella knows how to dress women.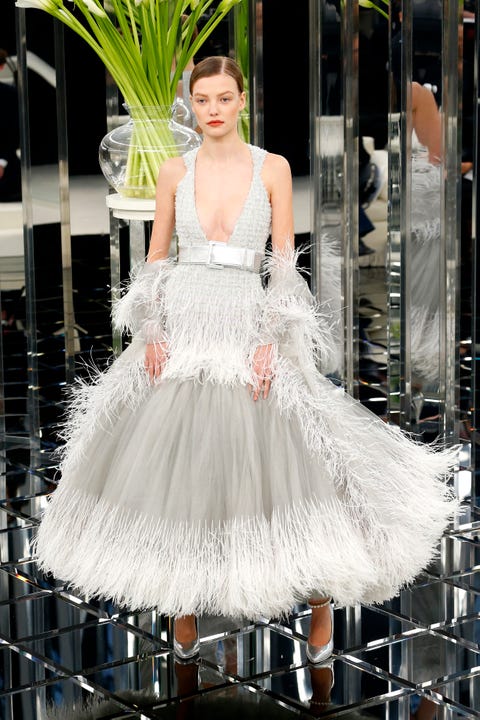 Miley Cyrus
The obvious choice would be something madcap from Jeremy Scott, but we get the feeling Miley and Liam would spring for a more grownup vibe. This twirly Chanel couture dress is still plenty plunge-y, though.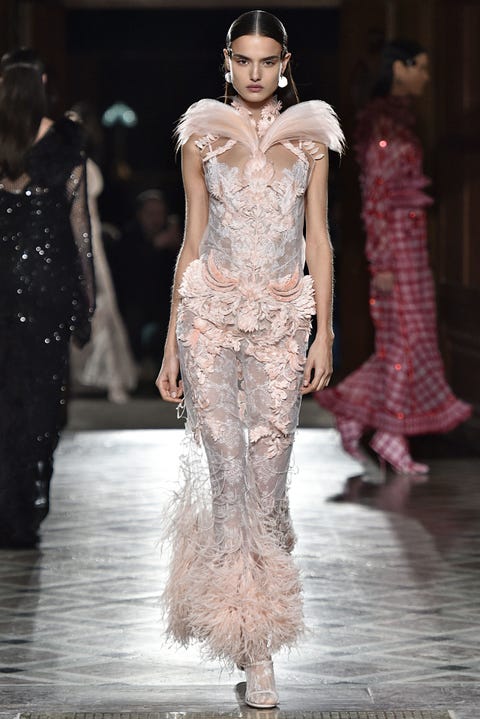 Amanda Seyfried
Amanda + Riccardo Tisci = match made in heaven. (Same for Thomas Sadoski.) With some modification—axe the chest plumes, add a lining—this blush Givenchy couture masterpiece is take-me-to-church-ready.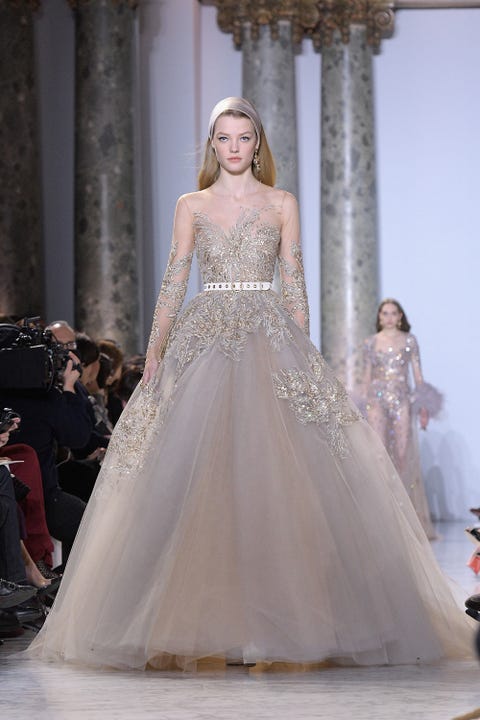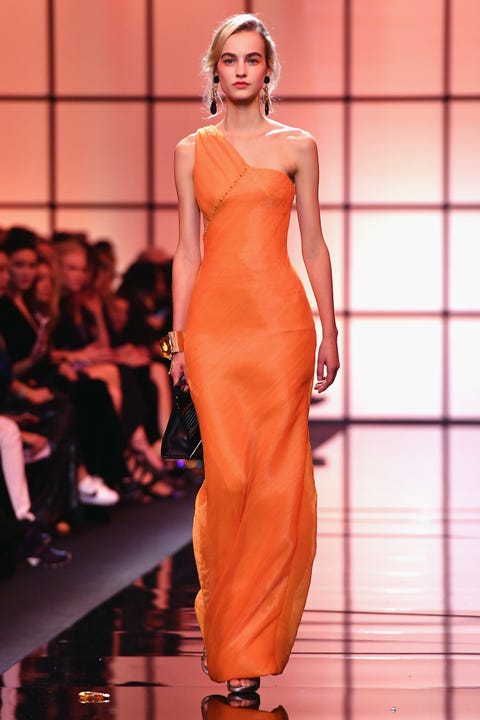 Eva Longoria
In keeping with her body-con glam aesthetic, Longoria might spring for this Armani Privé we're pretend-outfitting her in, although, historically, she hasn't worn the designer before. (First time for everything.) As is, the tangerine would look spectacular—plus it's quite close to the shade she was wearing when fiancé Jose Antonio Baston popped the question in Dubai.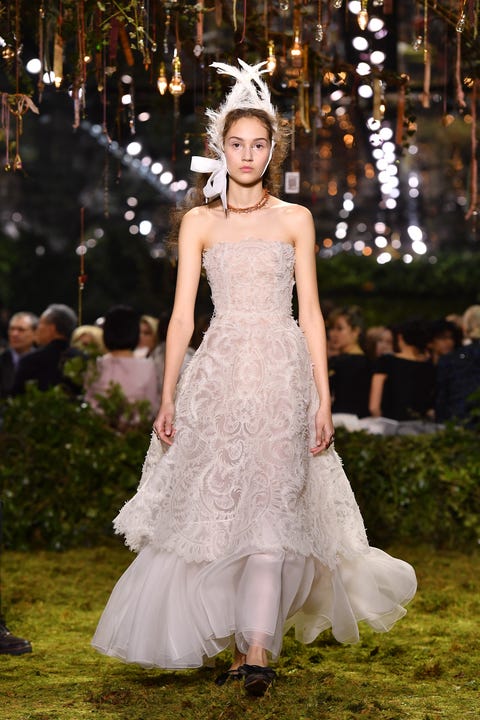 Kirsten Dunst
She *just* got engaged to Fargo costar Jesse Plemons, but Dunst has a long track record with white—and Dior. While there were heaps of pretty options from the house's couture show, we suspect she might choose something similarly lacy and minimally decorative.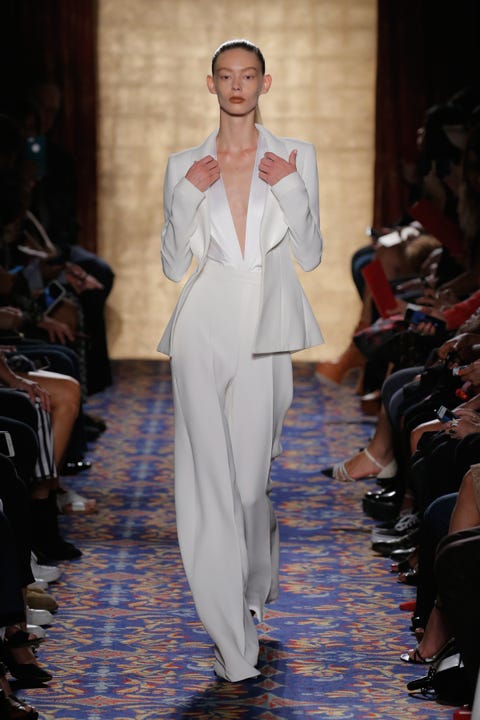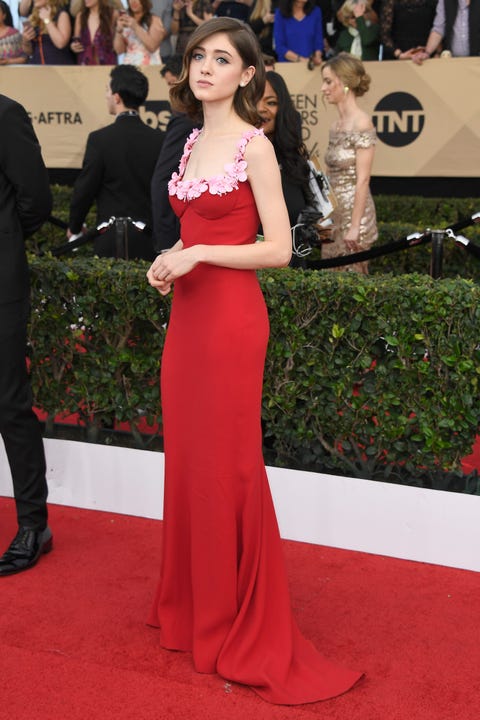 Julia Stiles
This is not Julia Stiles, we know. It is Natalia Dyer wearing an example of the type of custom daydream Prada or Miu Miu could whip up for the aughts icon when she says "I do" to camera assistant Preston J. Cook. Simple, clean lines with a bit of embellishment, like the house makes semi-regularly for the likes of Diane Kruger and Nicole Kidman.
This content is created and maintained by a third party, and imported onto this page to help users provide their email addresses. You may be able to find more information about this and similar content at piano.io