13 Charm Necklaces to Bring You Good Luck—and Good Style
Who needs a rabbit's foot when you can rock an emerald four-leaf clover?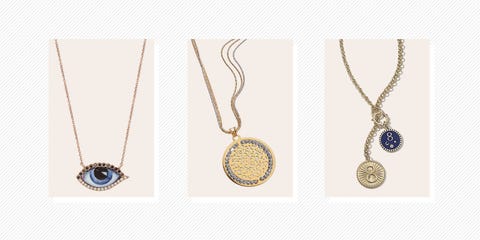 Courtesy, design by Betsy Farrell
Find your signature symbol in our roundup of the 13 (get it?) best charm necklaces for spring that are heirloom-worthy.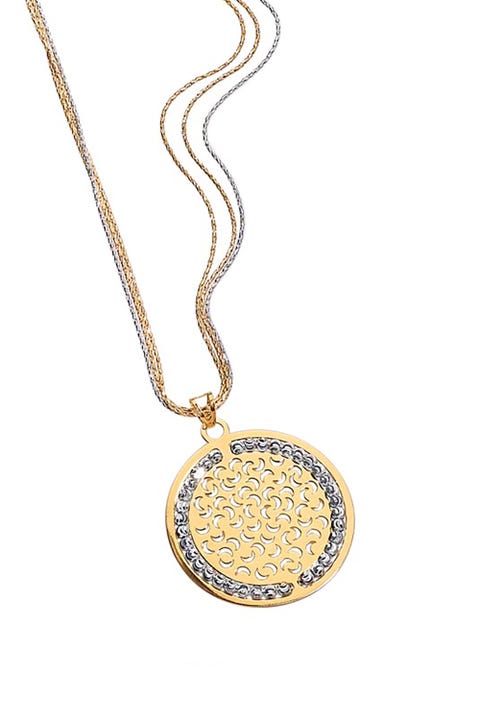 You can carry the Mediterranean sun with you 24/7 when you wear this Solé pendant. While the sun is a symbol of power, growth, abundance, and light, the small crescent moons engraved on the pendant bring good luck as well.
Officina Bernardi Solé Pendant, $225–$180, officinabernardi.com.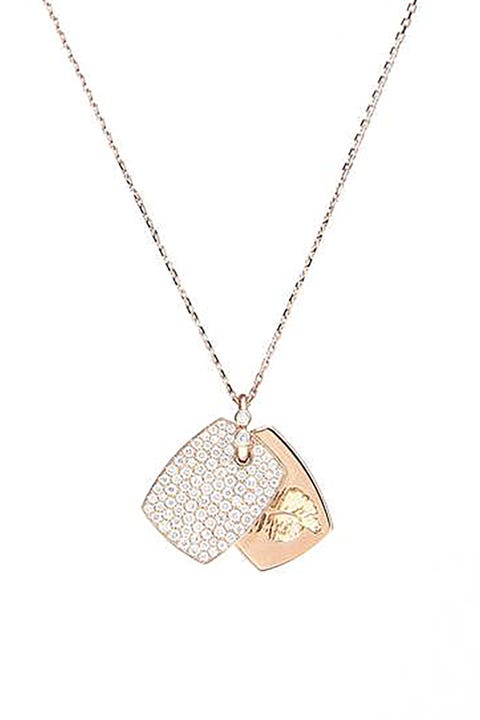 Sometimes the luckiest charms are the ones that are the most meaningful to you. This necklace is designed with the intention of preserving a kiss from a loved one. Nouvel Heritage will create a 3-D print of the kiss and mold it into the necklace pendant.

Nouvel Heritage Diamond Kiss Necklace, $8,990, nouvelheritage.com.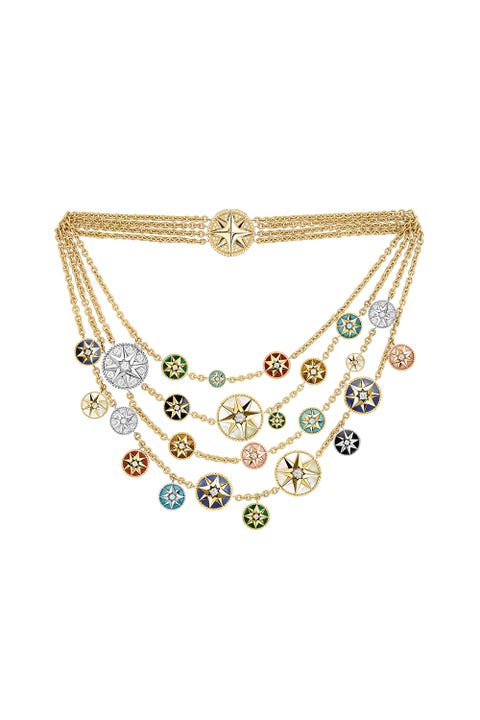 Dior makes a case against the less-is-more jewelry philosophy with its medallion charm necklace. The motifs on the discs and the natural sway of the necklace when worn are an ode to the ocean, travel, and creation.
Dior Rose des Vents Necklace, price upon request, available at select Dior boutiques.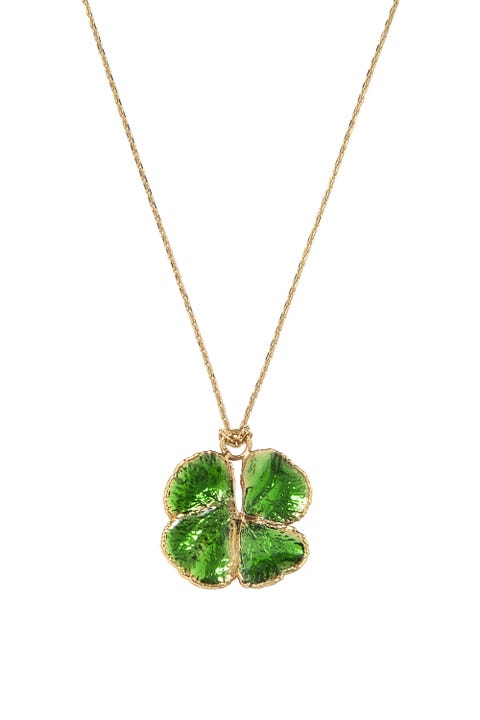 This delicate emerald charm captures the good luck of the rare four-leaf clover—and combined with your other favorite layering necklaces, it adds a cool pop of color.
Aurélie Biderman Mini Clover Necklace, $820, aureliebidermann.com.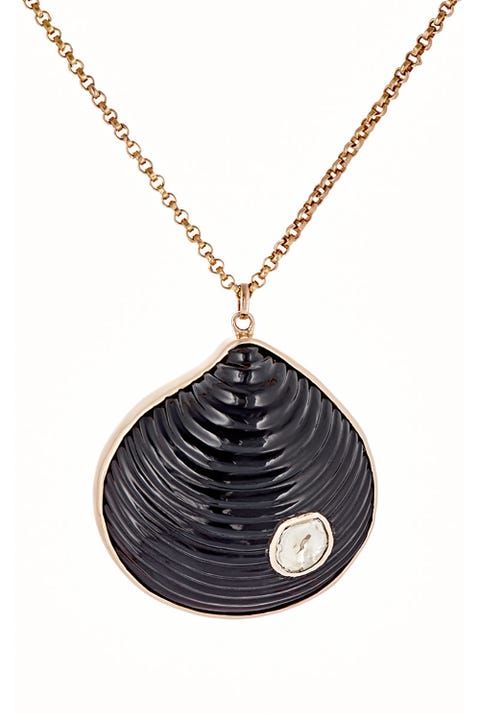 Not your typical shell necklace, the black onyx in this Dezso pieces symbolizes protection while the tiger's eye detail embodies good luck.
Dezso by Sara Beltrán Carved Grande Venus with Polki Diamond Necklace, $6,200, www.twistonline.com.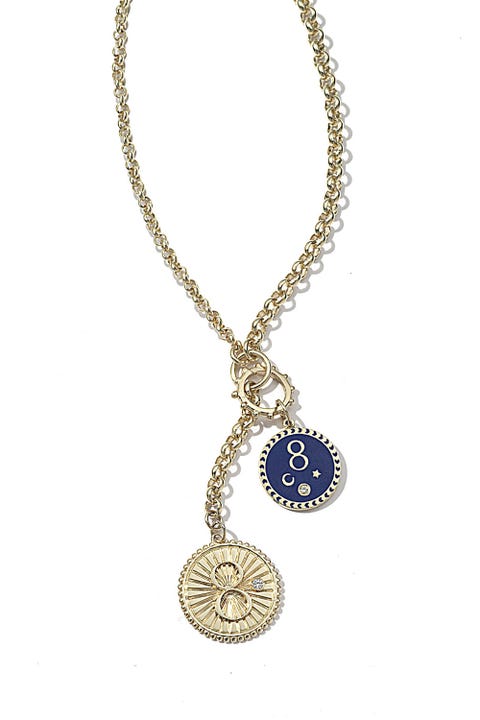 A sign of continual returning energy, karma, and infinity, the number eight is no doubt one of the luckiest charms of all. The smaller blue champleve medallion? Consider it an extra karmic boost.
Foundrae Karma Annex Pair, $6,585, foundrae.com.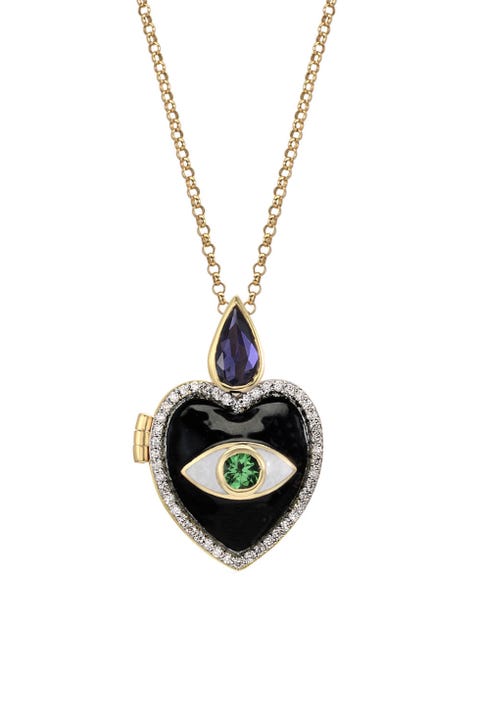 This artsy take on the traditional heart locket will bring you luck, protection, and a whole lot of envious stares.
Holly Dyment Heart Locket, $3,680, hollydyment.com.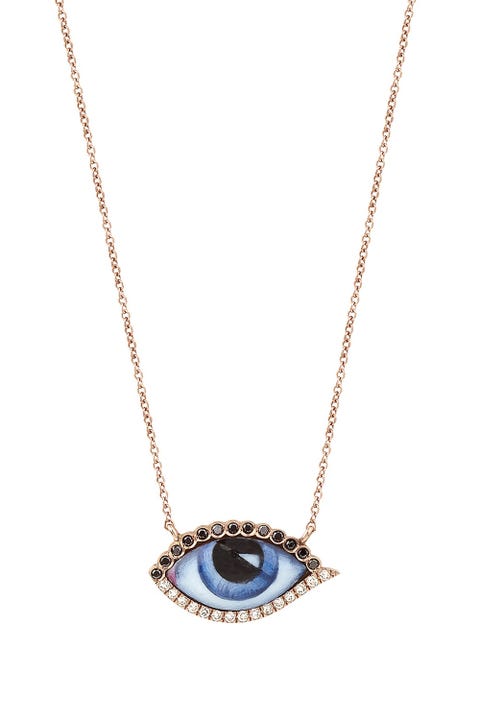 Meant to ward off evil spirits and bad luck, the evil eye carries cultural meaning in countries across the world. This detailed interpretation offers a unique spin.
Lito Rose Gold Blue Eye Diamond Necklace, $1,250, brokenenglish.com.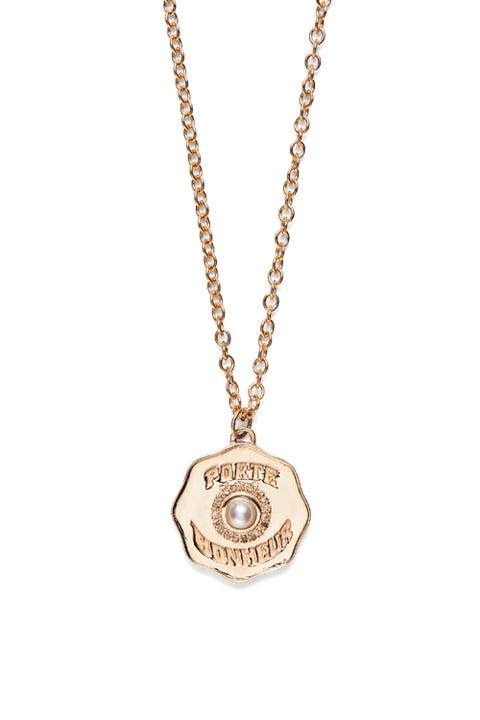 Porte Bonheur literally means I bring luck in French, making this delicate heirloom-inspired necklace a no-brainer.
Marlo Laz Porte Bonheur Coin Necklace, $3,720; marlolaz.com.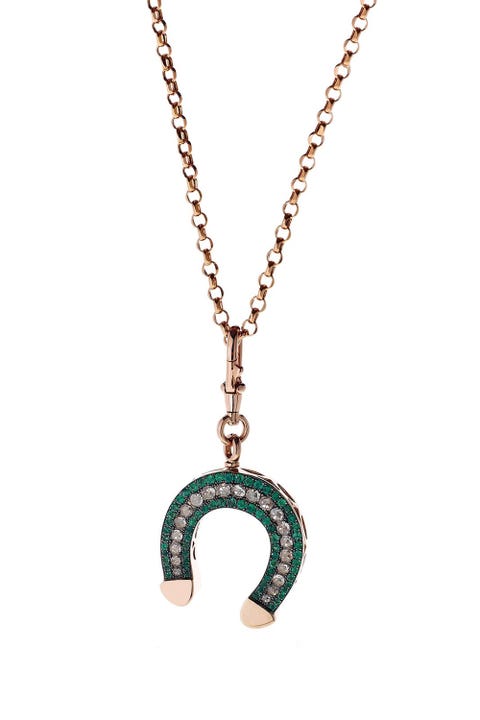 The horseshoe is widely regarded as a token of good luck and fortune, and thanks to these inlaid sapphires, we've never seen one look so elegant.
Selim Mouzannar Horseshoe Pendant, $29,000, selimmouzannar.com.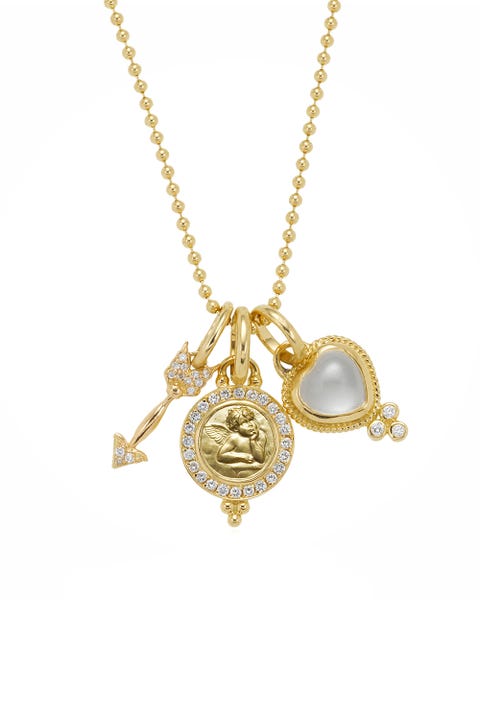 The pavé arrow, crystal heart, and angel medallion on this 18K beauty will bring you hope, happiness, and good fortune. They also happen to be classical symbols of love.
Temple St. Clair 18K Amore Charm Necklace, $3,950, bloomingdales.com.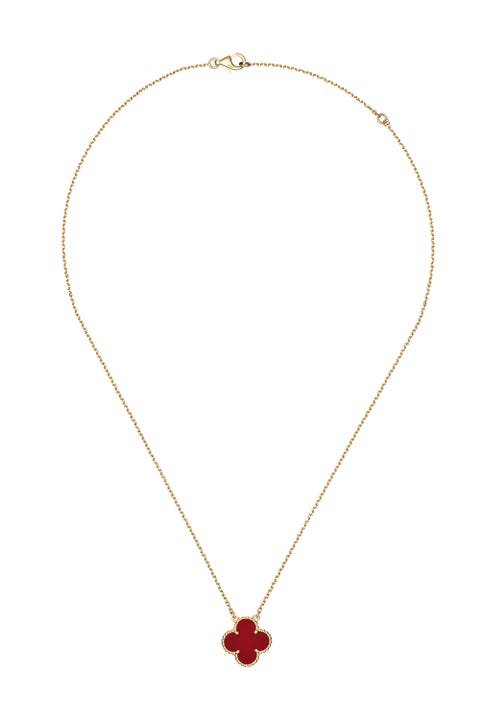 The charm on this vintage version of the signature Van Cleef & Arpels pendant necklace is a vehicle for harmony and good luck. Who knew?
Van Cleef & Arpels Vintage Alhambra Pendant, $2,550, vancleefarpels.com.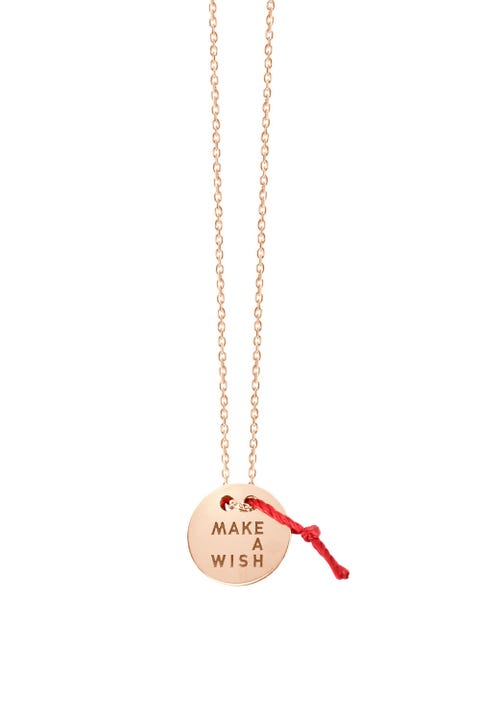 Make a wish the first time you put on this necklace. When the tiny red thread eventually falls off with wear, the idea is that it'll come true.
VanRycke Make a Wish Rose Gold Pendant, 350 EUR, vanrycke.com.
This content is created and maintained by a third party, and imported onto this page to help users provide their email addresses. You may be able to find more information about this and similar content at piano.io