17 Christmas Outfits That Are Festive but Not Corny
Put the ugly sweater down...the incinerator.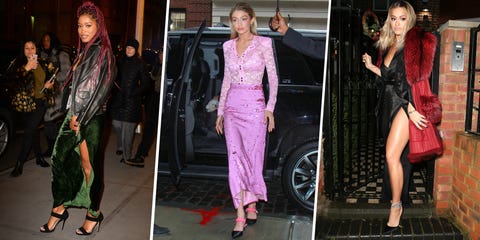 Unless your name is George or Charlotte with a noble title in front of it, leave the lace collars and reindeer appliqués to the experts. That's not to say you can't still have a jolly good Yuletide outfit, though—ahead, see 17 on-theme-but-not-*so*-on-theme ideas. Theme-adjacent—that's it.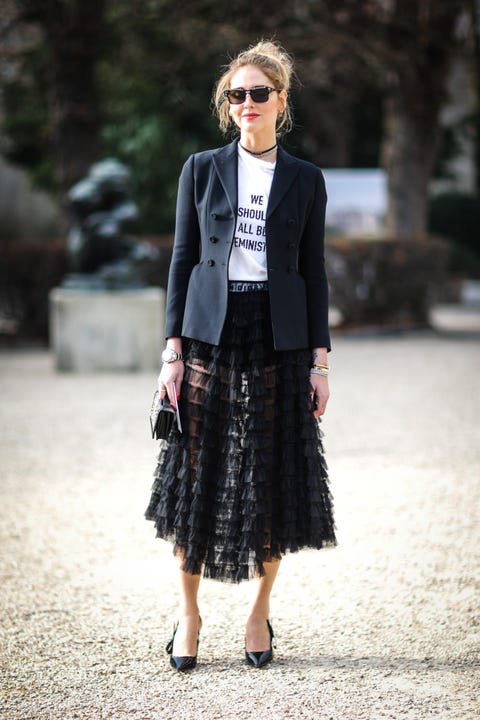 So You Wanna Wear a T-Shirt Without Incurring Side-Eye
Shop similar: H&M;, $50
At least not from any of your starchier relatives for not respecting the rules of Dressing for Dinner. (Just wait until Racist Uncle Roy sees that the slogan across your disrespectful chest is "Black Lives Matter.") To delay the big reveal—even if it's just an innocuous graphic—take a cue from Chiara here, and cover up with a blazer, a calf-length skirt, and heels.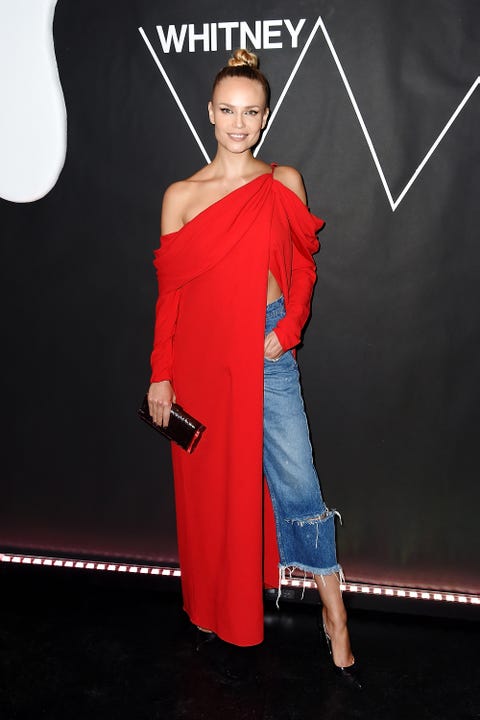 So You Wanna Keep Your Jeans On
If you really do feel strongly about this, you have our permission to pull this picture of Natasha Poly up on your phone and be like, "See, Susan? And this was at a super-fancy society event too." Then let your own long top and denim do the rest of the talking.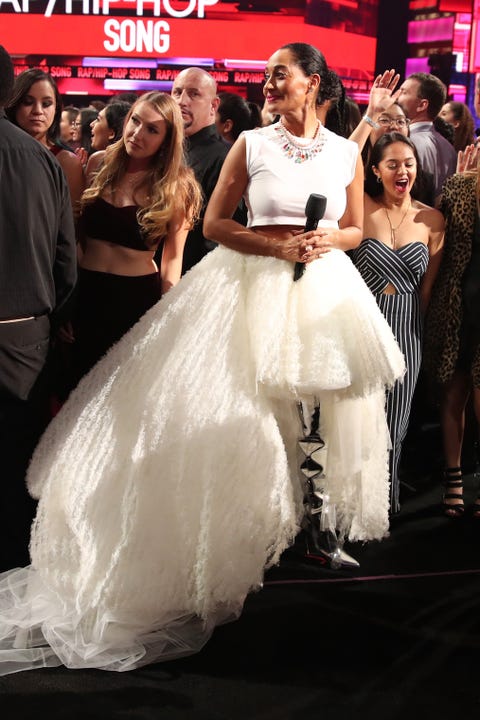 So You Got Invited to a Black-Tie Thingy
Hanes x Karla, $30
But you don't want to make it so much of a thing, you know? A favorite of fashion editorials and fictional sex columnists, a chic way to take down a big-deal skirt is to pair it with the most utilitarian of objects: the T-shirt.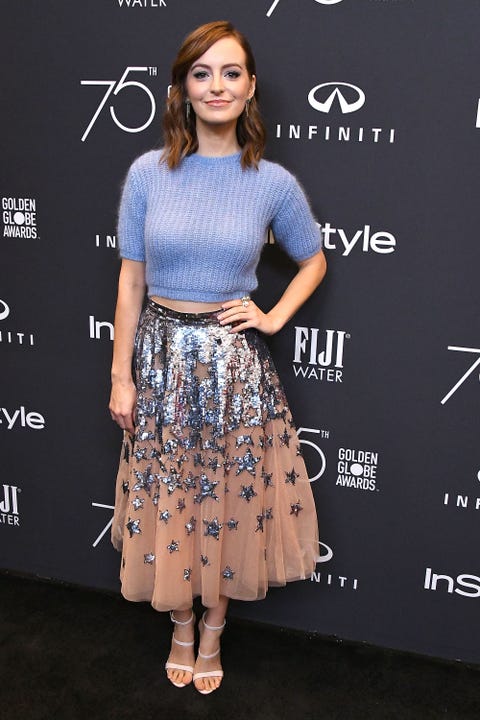 So You Wanna Keep Your Sweater On
Shop similar: ASOS, $95
For a lower-key gathering (or when you just can't be bothered to expose your arms to the frigid air for the five seconds it takes to put on a different top), roll off the couch, pull a sparkly skirt on over your sweats, remove sweats, then go. Then come right back as soon as humanly possible.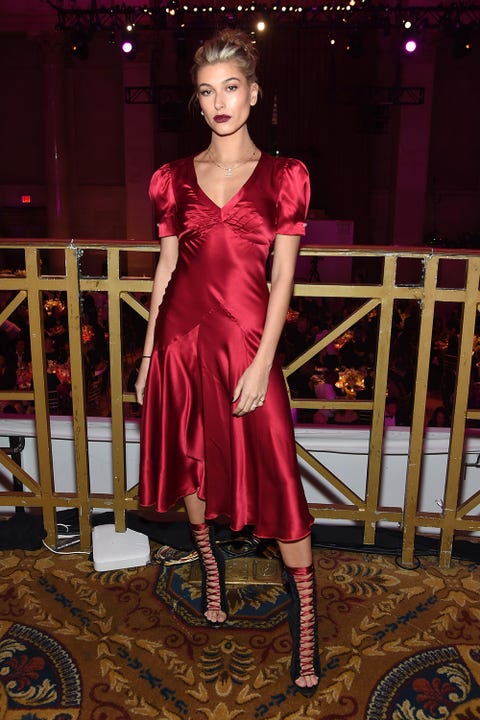 So You Wanna Wear Red
But you also want to stay far away from channeling Molly from Sherlock rubbing on some desperation lipstick or a random old dude sliding down your chimney under cover of night to leave you packages. One way to do this is to steer toward more muted shades of the It color, thinking cranberry over those ones that come with the holly. (Holly berries? Holly berries.)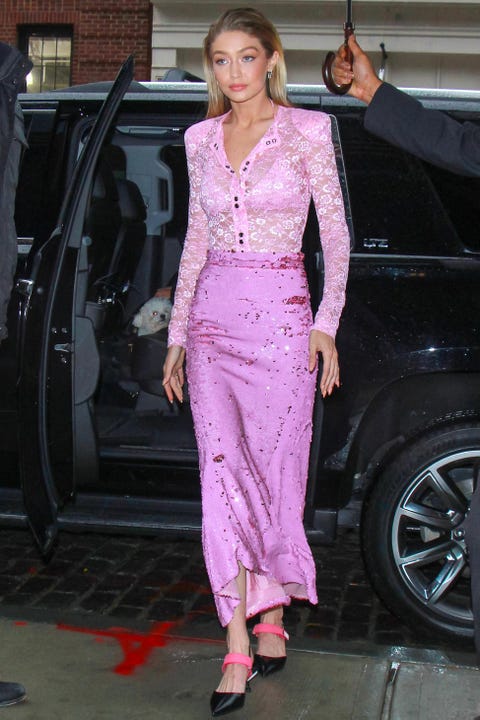 So You *Don't* Wanna Wear Red
Or steer clear of red entirely in favor of jewel tones (expected, but nice) or pastels (less expected, but can totally work in an ice-princess way). Just make sure to keep your fabrics seasonal, as in velvet over linen.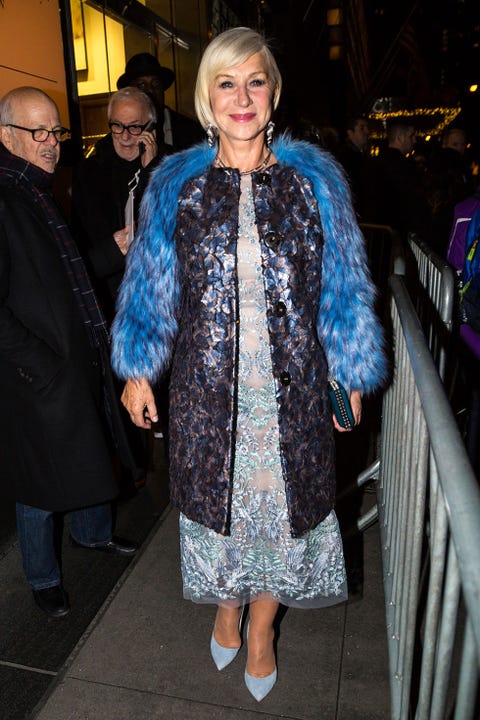 So You Don't Wanna Wear a Boring LBD
Give it up for Dame Helen Mirren, reminding us here that it is also the season of plenty, which means it is also the season of being extra. Fur? MORE, if faux. Blue tones? YES. Texture? ALL OF THEM. And makeup and earrings and trimmings to the max.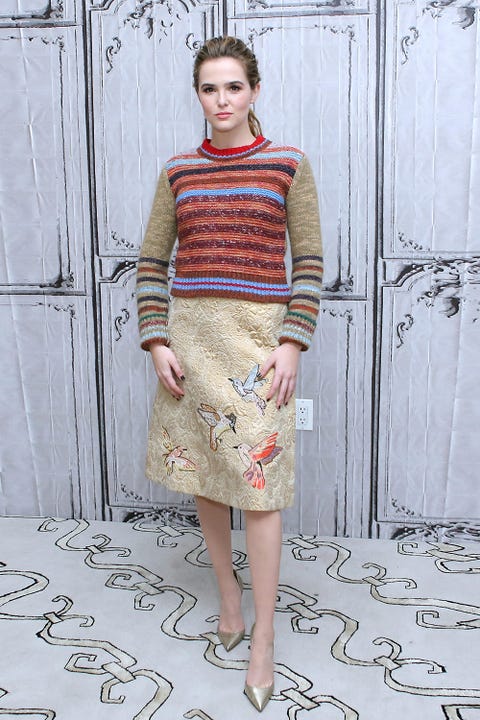 So You Wanna Wear Separates
The sweater and skirt combo is severely underrated outside of the workplace. Dunno why though, because in coordinating-but-not-matchy pairings, it allows for more creative freedom than a dress. Plus feeling like Miuccia Prada as you put plaid against floral can't be beat.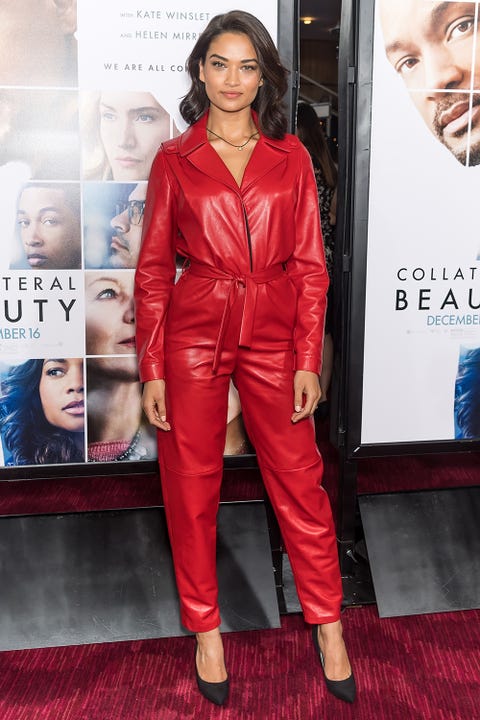 So You Wanna Be Santa but Cool and Without the Cookie Problem
If you can find a red leather boilersuit, grab it and never let it go.
So You Wanna Wear a Beret
Shop similar: Brixton, $48
How to Wear the Same Red Plaid Dress Your Elementary School Teacher Had but Like a French Girl.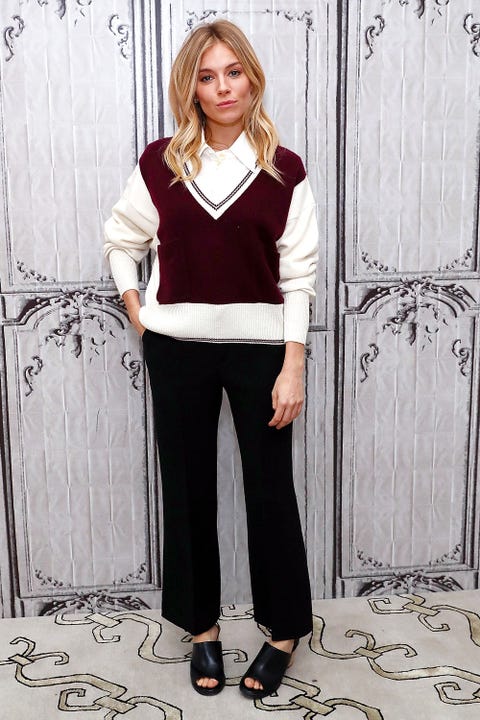 So You Don't Wanna Start Something with a Salty Aunt
Chloé, $780
And now, Sienna Miller modeling an excellent "casual hang with the S.O.'s parents in a setting with an undetermined number of judgmental individuals present" outfit. WHADDAYA HAVE TO SAY TO THAT, HATERS.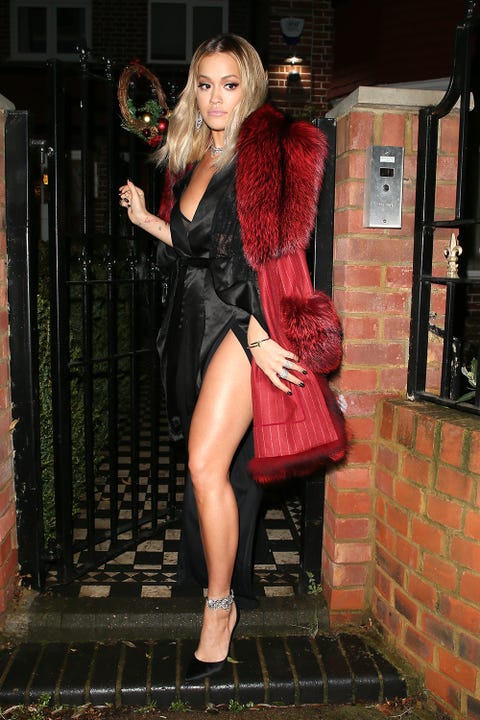 So You Wanna Have a Mariah Carey Christmas
On the other end of things, if you are not enjoying the company of your elders, you might try this slinky dress and major outerwear moment. Remember, pals: A good coat in the winter is half the battle, especially if you frequent places not nice enough to have cloakroom attendants.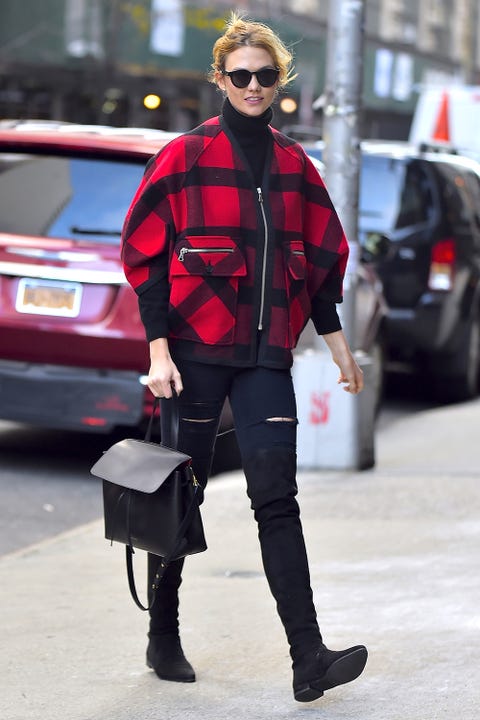 So You Wanna New Coat
Opening Ceremony, $118
Ya know?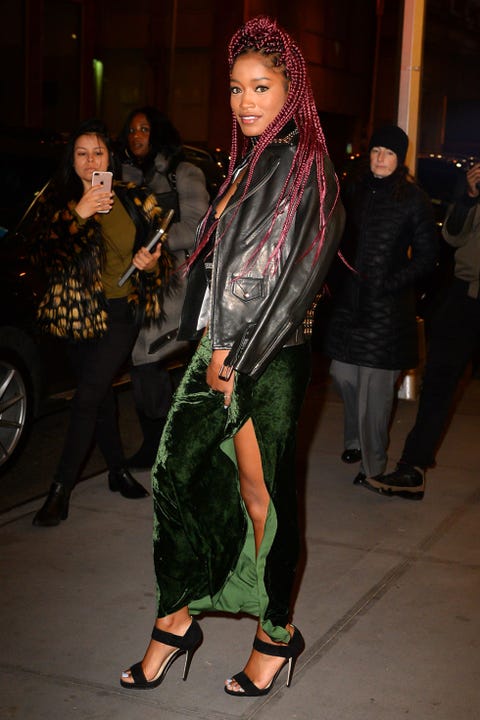 So You Wanna Know What Concealer's For
Don't forget the other color of this time of year, which might be easier to wear—unless you've got the type of olive skin that goes slightly green in the less sunny months. Then you just color-correct, because Keke's velvet dress is worth the trouble.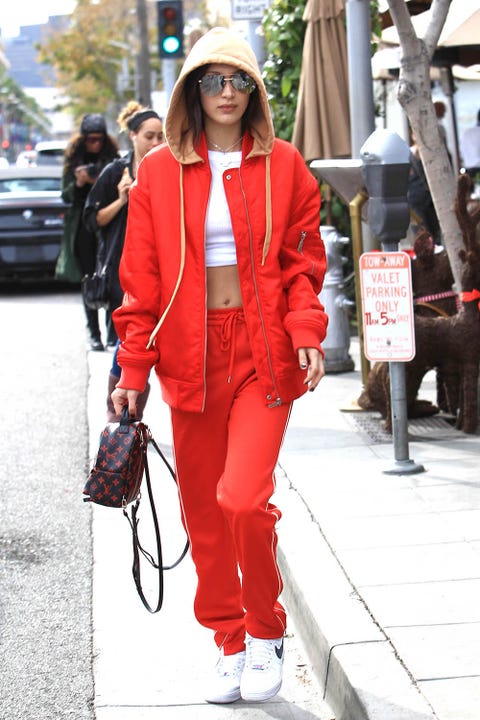 So You Wanna Be Able to Fall Asleep at the Drop of a Hat
Up next: A tale of two suits, beginning with Bella Hadid in a trackie you could wear the morning of the big day itself, then to the movies when your family feels like spending more time together but in silence.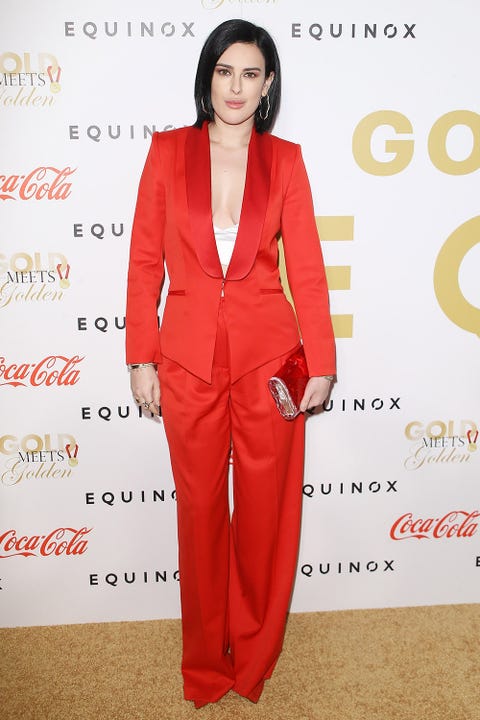 So You Wanna Wear Pants
[DJ Khaled voice]: And another one! Great dress alternative for parties and other gatherings that are meant to be festive but are actually just opportunities to eat as many pigs-in-a-blanket as humanly possible.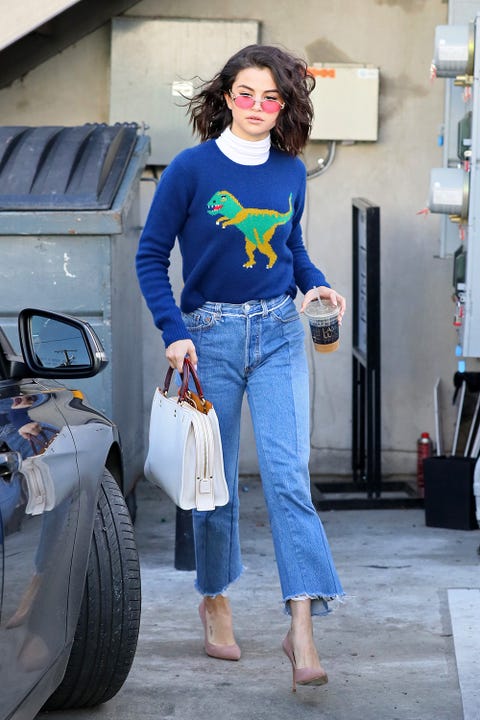 So You Wanna Go to an Ugly Christmas Sweater Party, Because People Still Do Those
Coach, $695
Okay, but if you insist on doing an ugly Christmas sweater, at least put some work into it.
This content is created and maintained by a third party, and imported onto this page to help users provide their email addresses. You may be able to find more information about this and similar content at piano.io