Editors handpick every product that we feature. We may earn commission from the links on this page.
10 Runway Looks That Would Complete the New Taylor's Transformation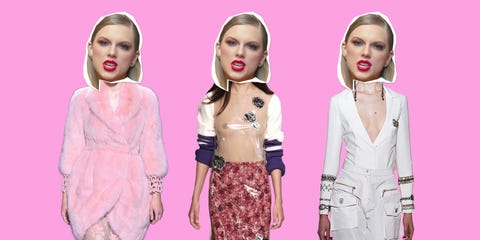 Getty, design by American Artist
Why? Because the old Taylor is apparently dead and so, we imagine, is her wardrobe. As Taylor 2.0—who Googles herself, does choreography, and holds a grudge like no other—plots her resurrection, we're throwing in our two cents in the form of 10 gutsy, gorgeous runway looks that'd suit Her LWYMMD-ness just fine.
Fendi
Given her furry "Rep" sweatshirt from the video, New Taylor doesn't seem to care about PETA launching tofu pies at her. She doesn't care about anything now! So bring on Fendi's rich-girl coat, finished off with a pompom in one of the 16 hair looks she's got at her disposal.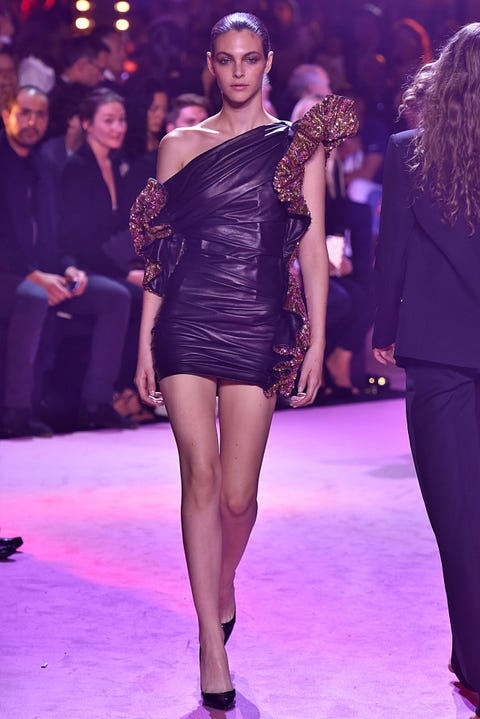 Alexandre Vauthier Couture
Another takeaway from the "LWYMMD" visuals: Taylor 2.0 is sexy! She can also dance sexy! No guarantees on how low one could conceivably drop it in such an abbreviated mini, but with those embellished ruffles, everybody will be watching her arm movements as she busts out some sick rhymes instead. Though what are wardrobe malfunctions to New Taylor? LESS THAN NOTHING.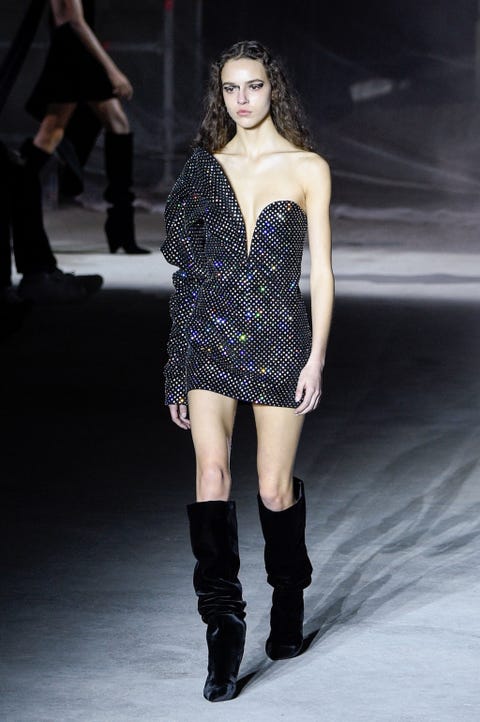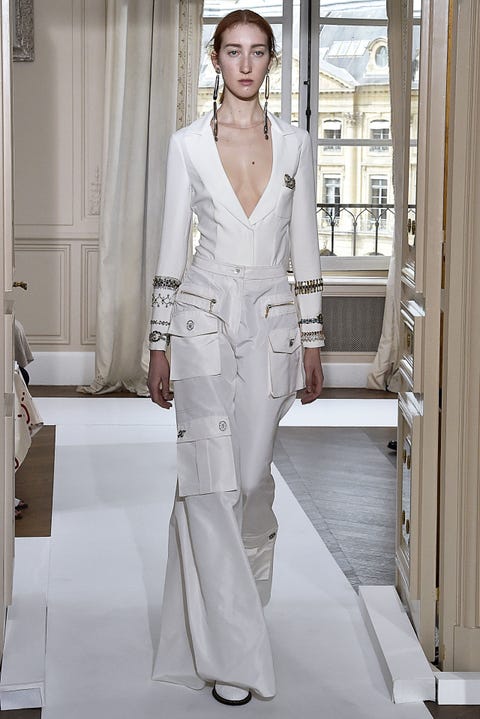 Schiaparelli Couture
New Taylor is STREET (especially when her fans call her TSwizzle). To fit that new, edgy brand, here's a jumpsuit with large leg holes and pockets with zippers on them. Real cargo pants would be too much of a departure—Old Taylor might be dead, but we wouldn't want to dance on her grave, would we?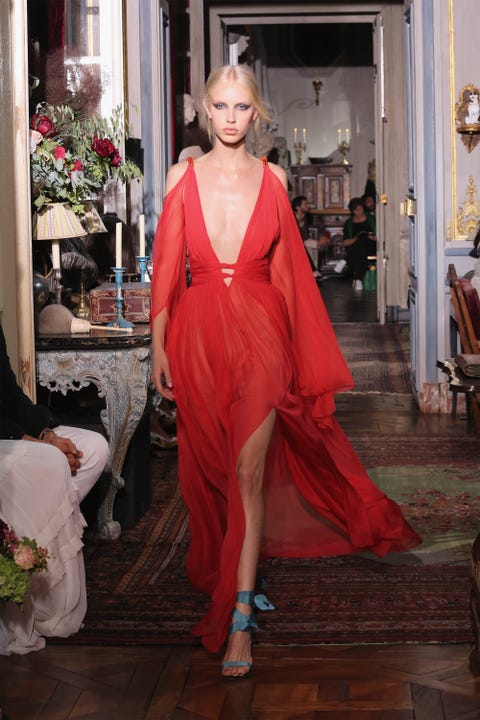 Dundas
Someone's been watching Game of Thrones. (See: snake throne.) I don't think we've ever been exposed to this much of any Taylor's sternum before, but under new management, anything is possible—plus voluminous sleeves make it all the easier to...swish, swish.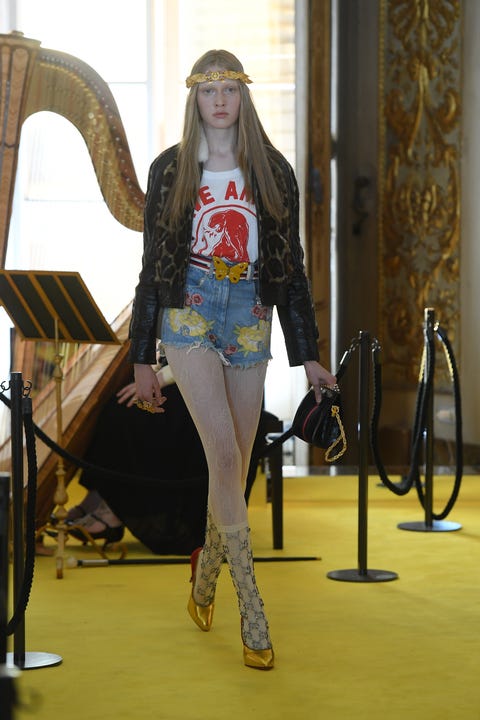 Gucci
Gucci isn't just for making cutting commentary on your previous choice to abstain from streaming services—it's for all occasions! Though she's had a taste of the disco-glam side of Alessandro Michele's aesthetic, NT might further dabble in the madcap, Royal Tenanbaums-go-to-Coachella dimension of it.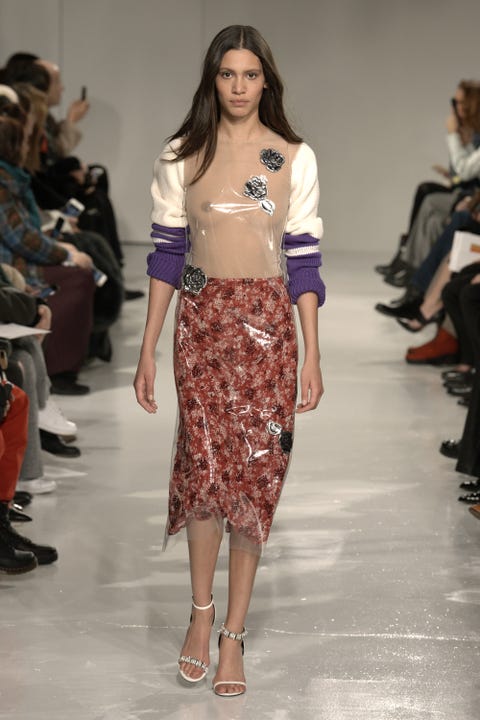 Calvin Klein
Will New Taylor free the nipple? Can't say, but this would be the way to do it.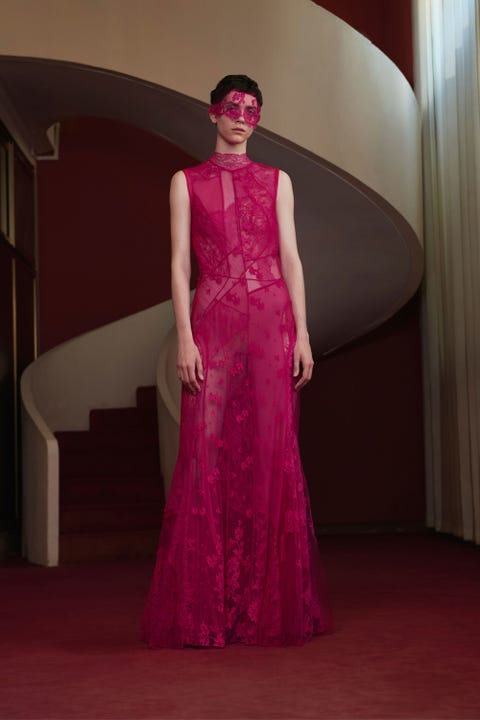 Givenchy
She hasn't worn the Kimye-favorite brand before, so this would be a bit of a coup. But mask or no deal, okay?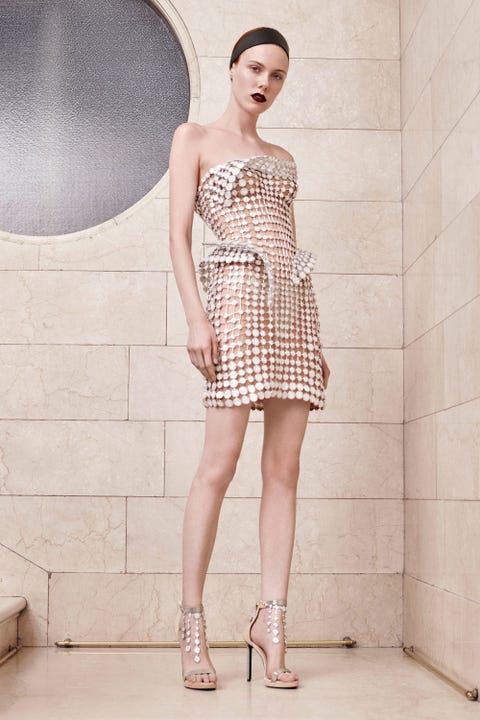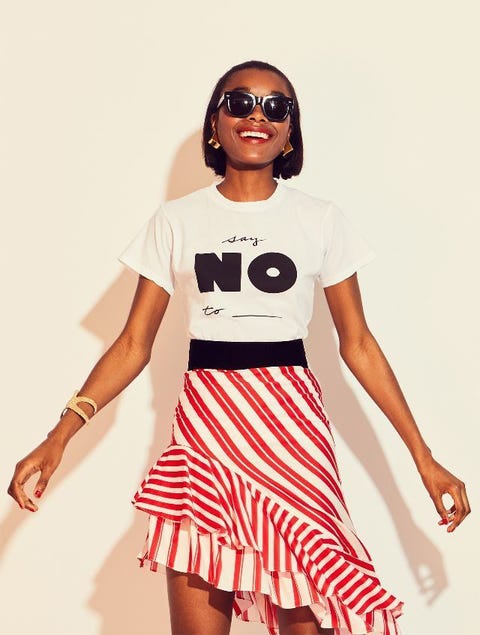 This content is created and maintained by a third party, and imported onto this page to help users provide their email addresses. You may be able to find more information about this and similar content at piano.io