Let the A+ Street Style from Firefly Music Festival Show You What to Wear When It's Too Hot to Move
With extreme humidity thrown in for good measure.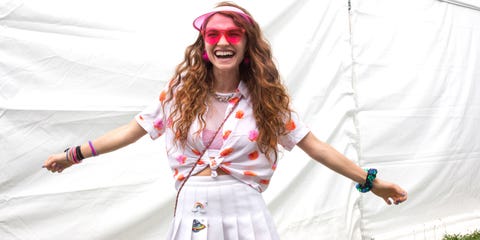 The conditions at Firefly Music Festival in Dover, Delaware this weekend: boiling and extremely humid—with a chance of lightning. Not the best weather for looking cute, but these artists and attendees still managed to do it. See the best outfits ahead.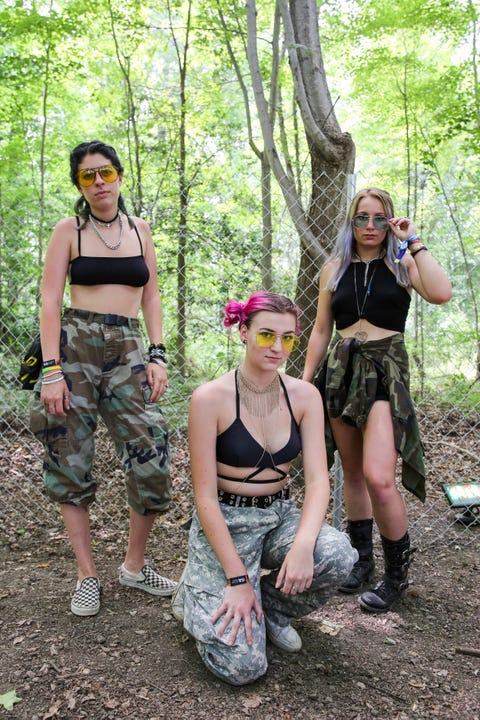 The '90s girl group vibes are strong with this trio, who coordinated down to the thrifted camo and tinted sunglasses.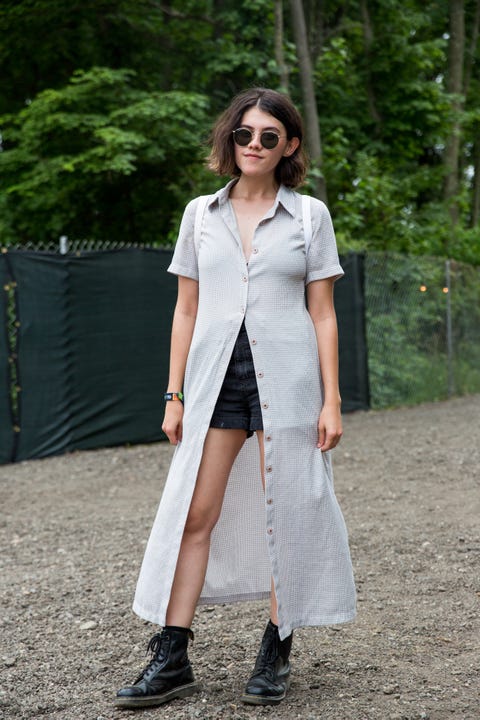 Somebody listened when we said one of our favorite styling tricks for the summer was an open shirtdress over shorts (or a skirt).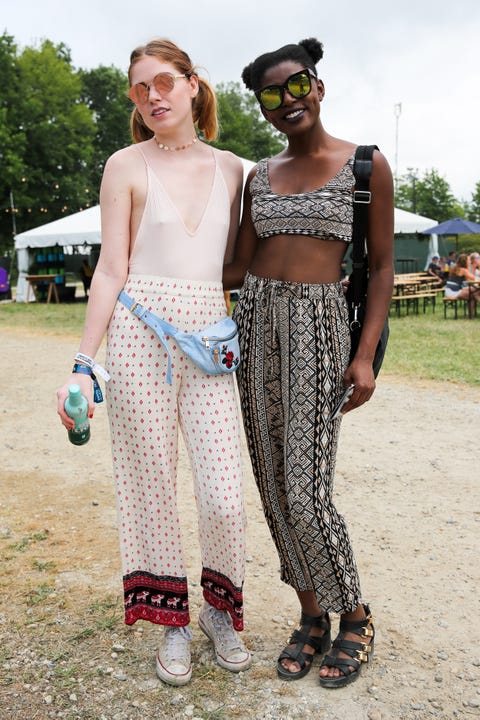 A pair of stylish friends in mirrored sunnies and printed co-ords.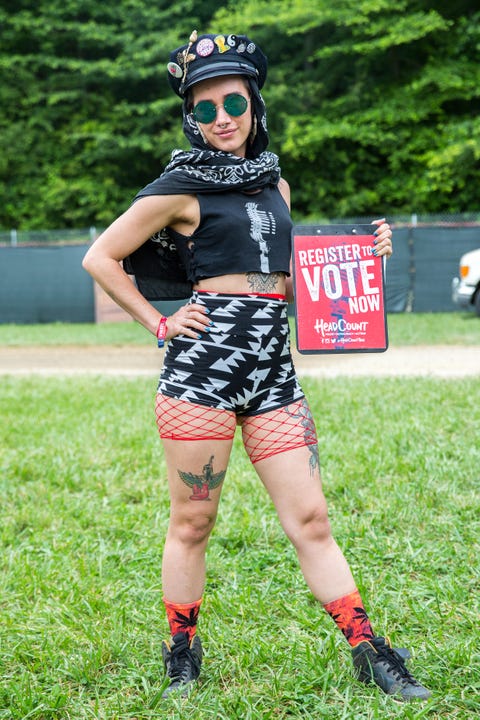 Laura in all secondhand clothing (while registering festival-goers to vote, 🙌).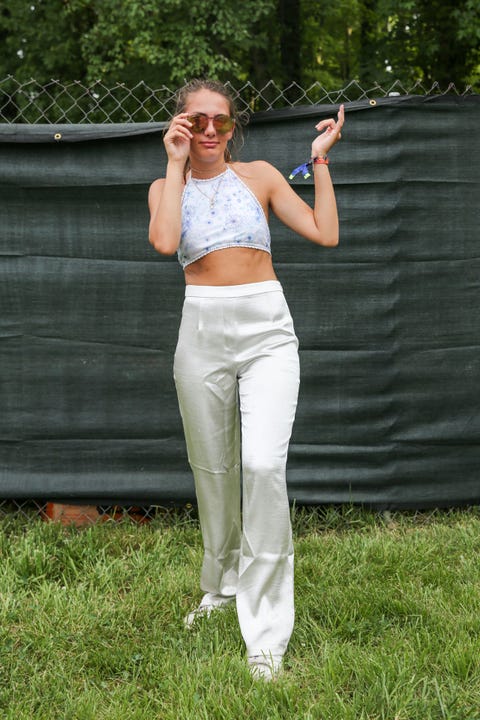 Pretty ambitious wearing light-colored satin pants in 90-degree heat, but she more than pulls it off.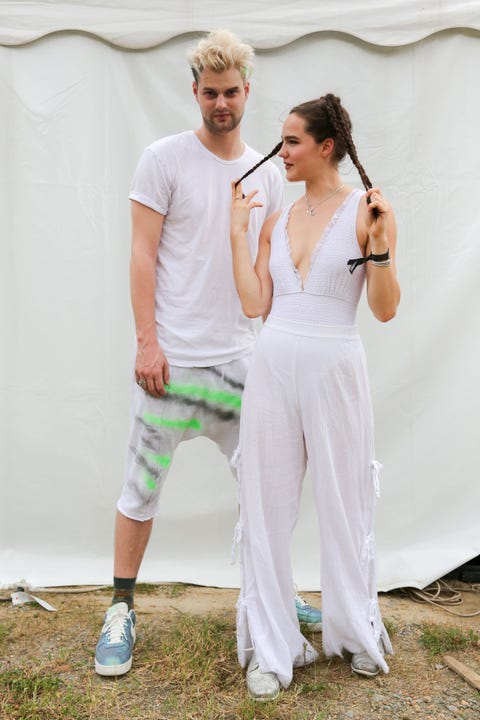 Sofi Tukker keeping it cool in summery whites.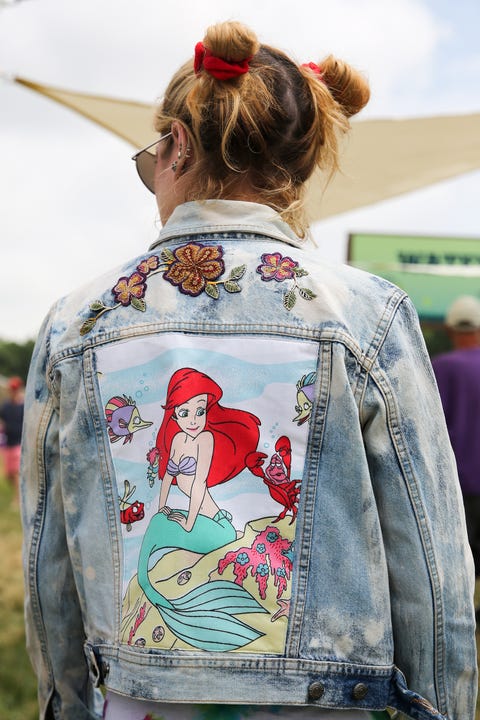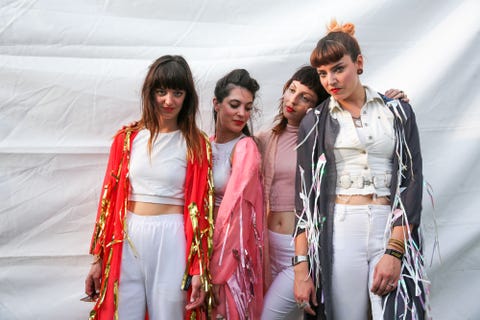 Flowy, drape-y, shiny things on Philadelphia band Louie Louie. Fun fact: Drummer Jenna hand-makes all their costumes.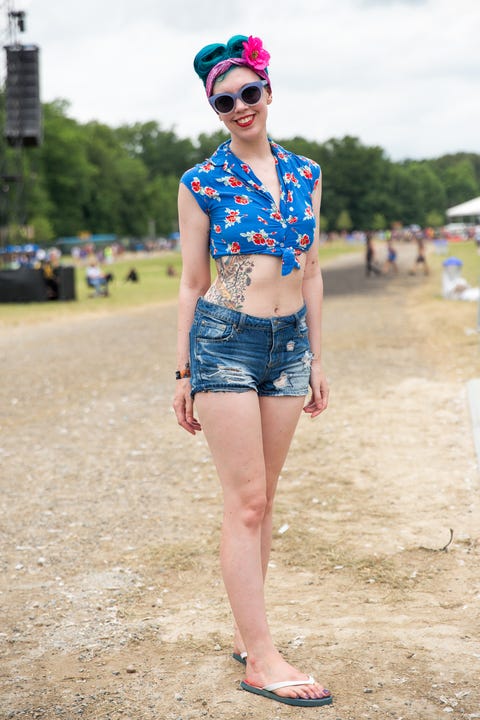 Victory rolls and a rockabilly sensibility, as seen before MUNA.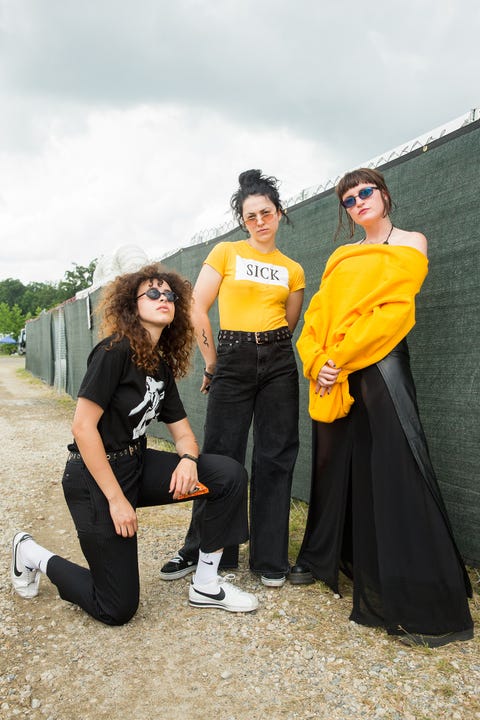 Speaking of, the girls of MUNA in slick black and yellow. (Also, spot the Cheetos. A girl after our own heart.)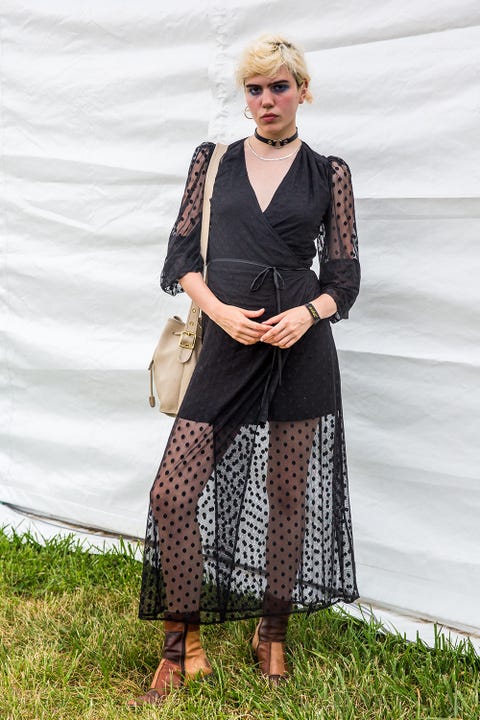 Julia from Sunflower Bean in a minidress with sheer overlay.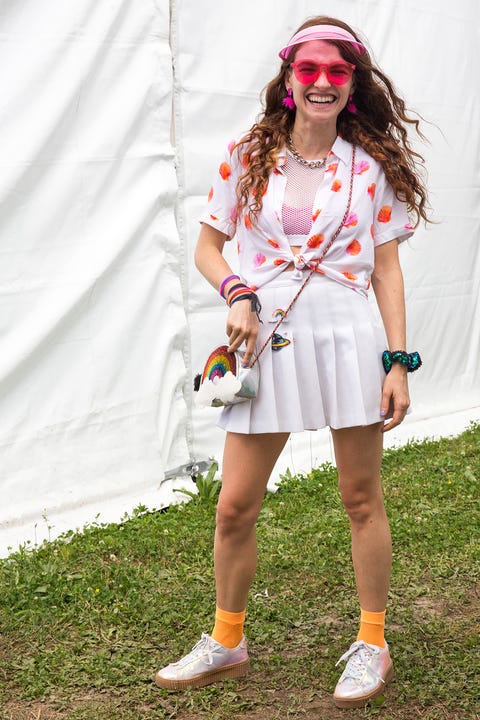 And winner of happiest person at Firefly, Mandy of MisterWives in a poppy pink and white ensemble. Note the rainbow bag.
This content is created and maintained by a third party, and imported onto this page to help users provide their email addresses. You may be able to find more information about this and similar content at piano.io