13 Powerful Women Get Honest About How They Eat, Sleep, Work Out, and Relax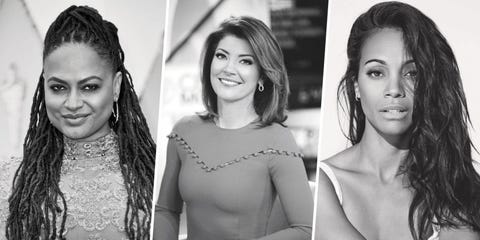 Boss ladies get sh*t done. This is how they do everything else. (For more from our inaugural Wellness Issue, head to newsstands on June 20.)
Kerry Washington, Actress and Creative Consultant at Neutrogena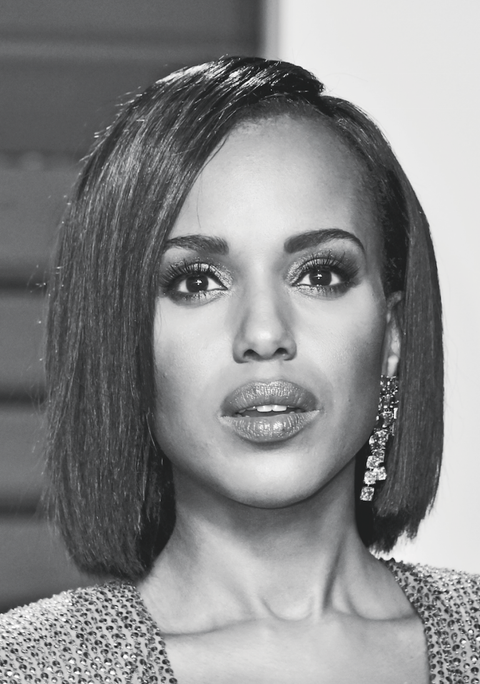 Her sleep: I have a fantasy about not sleeping with electronics by the bed, but I have baby monitors and alarm clocks and all sorts of things. Wearing pajamas is important. It's something I picked up from my kids, the ritual of getting them ready for bed. I was like, Oh, I should do the same thing.
Her beauty routine: I drink tons of water and coconut water, and use products from Neutrogena's Hydro Boost line, which have hyaluronic acid to encourage your skin to hold on to hydration. And I'm religious about not sleeping in makeup. I believe in double cleansing. And I protect my skin with SPF. There's a myth in communities of color that we don't have to, but we do.
Tory Burch, Fashion Designer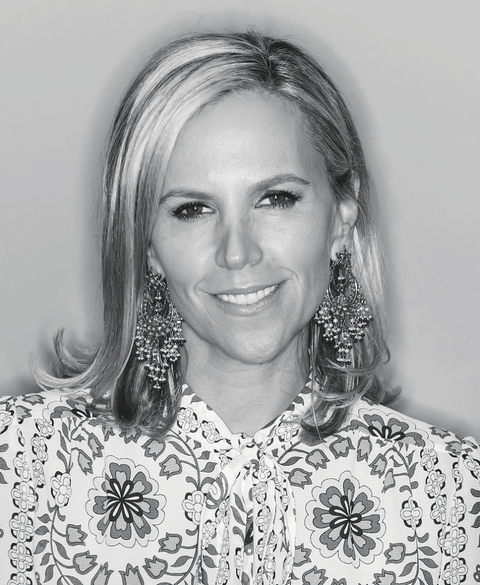 Her diet: My mom has been an organic gardener since the '70s, so I prefer fresh fruits and vegetables. With fries, of course.
Her energy fix: Swedish Fish candy and music—anything from Van Morrison to Wyclef Jean to Tupac to The xx.
Her drink order: Tequila on the rocks.
Her workout: I work out most mornings. My brothers got me a Peloton exercise bike for Christmas, so now I don't have an excuse not to.
Her mantra: Negativity is noise.
Ava DuVernay, Oscar-Nominated Filmmaker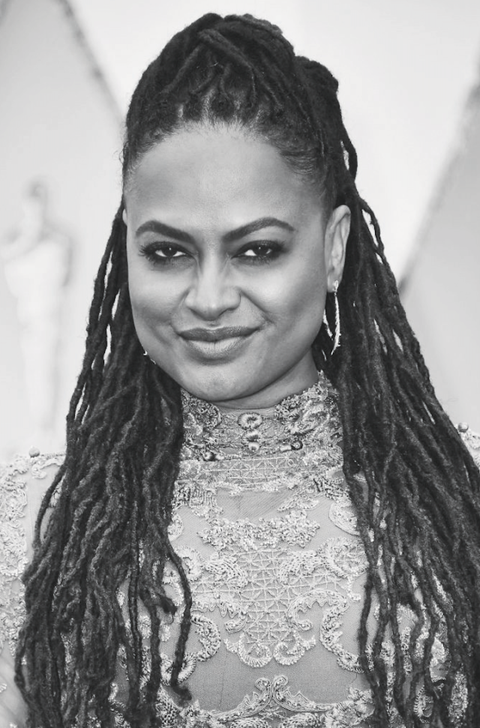 Her workout: I hike to clear my mind. As a person who doesn't really like exercise, in my mind it's like I'm going someplace. I'm not just riding on a bike that's standing in place.
Her beauty routine: I swear by Jennifer Brodeur's JB Skin Guru products—she consults for Mrs. Obama and Oprah. Really, she's a chemist; I can see the chemical change in my skin. They're particularly nice for a woman of color with more melanin in the skin.
Her guilty pleasure: The Coffee Bean & Tea Leaf. They have these Ice Blended coffee drinks topped with whipped cream and chocolate syrup. All through shooting A Wrinkle in Time [in theaters next spring], it was my crutch. It's adrenaline in a cup.
Laura Alber, CEO of Williams-Sonoma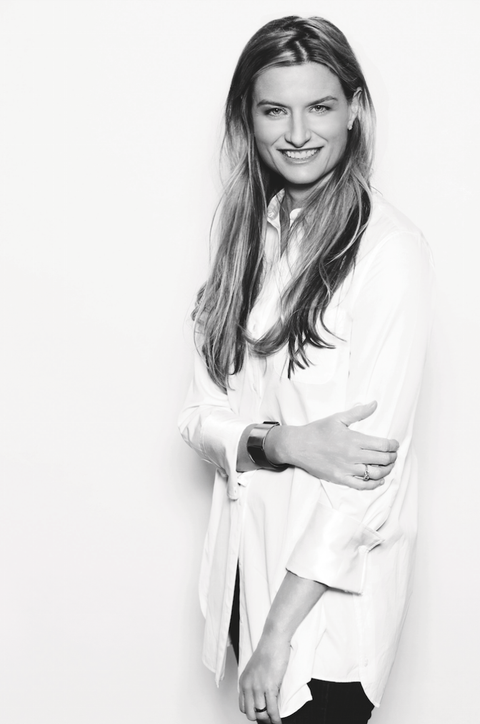 Her diet: I feel my best when I eat multiple small meals throughout the day. I love fresh juice and smoothies—my favorite is fresh strawberries with mango and mint. I also try to drink Bragg's Organic Apple Cider Vinegar a few times a week with lemon and honey for its anti-inflammatory benefits.
Her workout: I am religious about exercising six days a week. The first thing I do in the morning is check my phone, drink a cup of coffee, and get on my stationary bike for at least 30 minutes. I also love the 7 Minute Workout from Johnson & Johnson. It's easy and effective at core-strength building. Plus: There's never an excuse not to add seven more minutes.
Her chill: I just started meditating with the Headspace app, which has made me feel more centered, more reflective.
Jenni Konner, Writer, Director, Producer, and 'Girls' Showrunner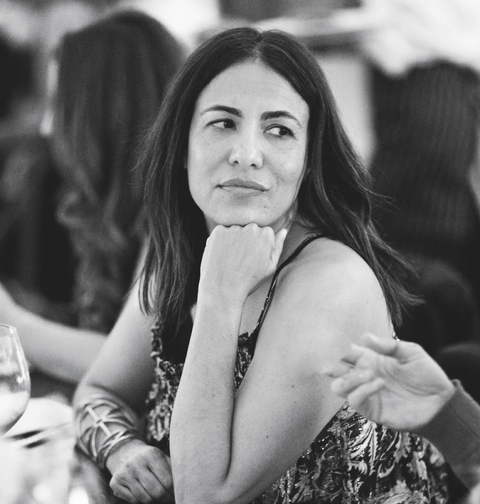 Her diet: The truth is, I don't eat breakfast. Lord knows I've tried. But I'm old and I don't get hungry, so I skip. Sorry, nutritionists everywhere and the American Cereal Federation.
Her energy fix: Eden Tamari Almonds. They're super-tasty and perfectly portion-controlled, because left to my own devices, I will eat 1,000 almonds.
Her chill: Transcendental Meditation. I do it 20 minutes, twice a day, when I'm on my game. It is nonjudgmental. If you make a grocery list, you are still meditating. If you fall asleep, you are still meditating. It is for everyone.
Her guilty pleasure: If you put cheese in front of me, keep your hands away from the plate.
Bobbi Brown, Founder of Bobbi Brown Cosmetics and Author of Beauty From the Inside Out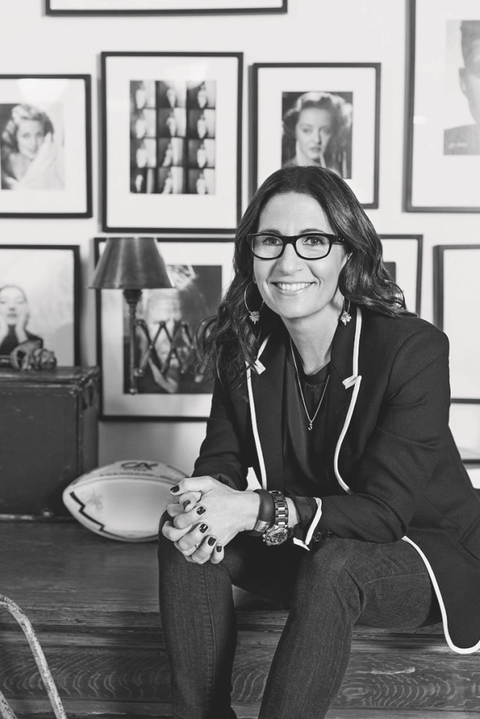 Her diet: I always start my day with two glasses of water, with either fresh-squeezed lemon or a little bit of sea salt if I'm dehydrated. And a double black espresso.
Her health: I take acidophilus, vitamin D, and fish oil every day. Everything else I figure you can get from food.
Her sleep: I rarely need help to fall asleep, but if I have to shut off my brain, I take either an Epsom salts bath, which puts magnesium in your body, or I'll have a magnesium supplement. Magnesium just relaxes every single muscle in your body.
Her guilty pleasure: I love a good Martini (up, with three olives) on a Saturday night.
Hannah Bronfman, DJ and Founder of HBFIT and the Beautified App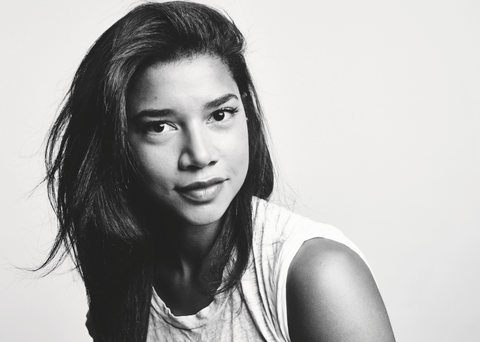 Her health: I take probiotics in the morning and at night, but that's not for everyone. I also add medium-chain triglyceride (MCT) oil to my smoothies. I'm loving Sun Potion powders right now: chaga, ashwagandha, cordyceps, and reishi. They're good for my overall spirit and chi and energy.
Her workout: I work out about six hours a week. I like the workout studio Switch Playground in New York City. It's kind of crazy. There are 20 stations, and you do them each for two minutes.
Savannah Guthrie, Coanchor of NBC's 'Today Show'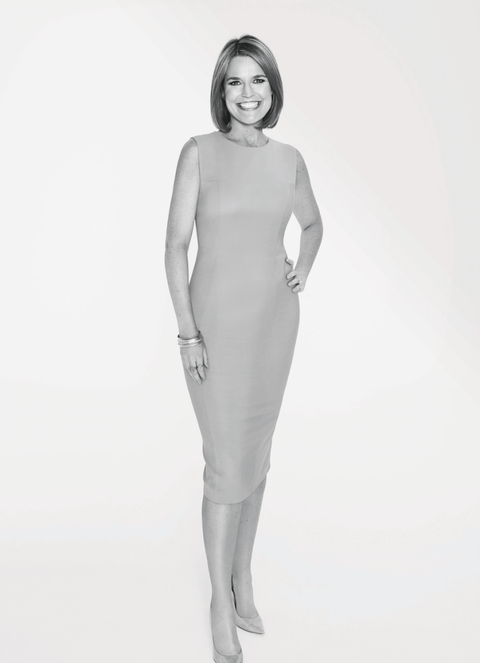 Her diet: I'm not anti-carbs; I just try to do my carbs early in the day, so by the end of the day, I try to be carb-free. And then on Friday and Saturday nights, I eat and drink anything I want. I don't think you can do this job or parenthood without caffeine, a little wine, and dessert.
Her workout: I do a class in New York called Bari. It's a hybrid of old-school Jane Fonda–type aerobics—because, in the '90s, I was an aerobics instructor—cardio bouncing on a trampoline, and strength training, and I do that about three times a week.
Her sleep: Reading helps me fall asleep. It has to be kind of boring, but also sufficiently captivating that you get into it. I read a lot of The New Yorker.
Her chill: I get my nails done at the little no-frills place on the corner, and while they're drying, I get a 20-minute back massage. It's easy, and it doesn't take long, so I don't feel too guilty for being gone for a half hour from the kids.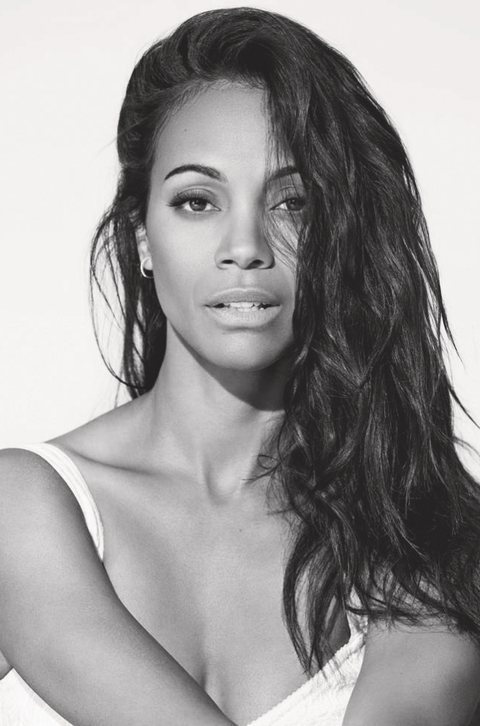 Her energy fix: I don't like to spend my calories with an energy bar: I am an American; I like everything supersized.
Her chill: When I travel [Saldana recently partnered with All Nippon Airways], I bring pictures, keepsakes, and energy stones to make my hotel room feel like home. I also bring a framed poem my mom gave me to keep at my bedside.
Her guilty pleasure: Champagne. It's the best. And I don't see why I have to give it up.
Norah O'Donnell, Cohost of 'CBS This Morning'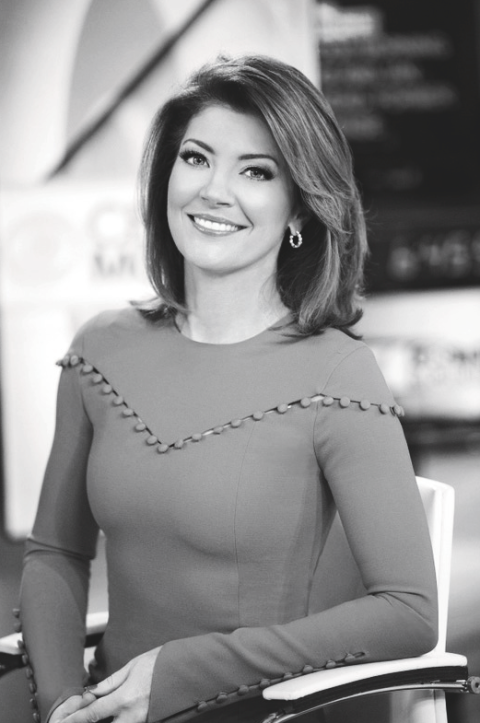 Her diet: I generally adhere to the Mediterranean diet: fruits, vegetables, legumes, whole grains, fish, and olive oil. I try to avoid processed foods and limit red meat.
Her energy fix: A small scoop of peanut butter with an apple or banana.
Her drink order: Tequila with a splash of tonic and lime, because there's little sugar (or a headache in the morning).
Her workout: I work out with my trainer, Kira Stokes, twice a week, but I try to work out every day, even if that's just a quick jog.
Her guilty pleasure: B-A-C-O-N. I recently did an interview in California but had to get back for CBS This Morning the very next day. We did a red-eye back to New York City, landed at 5 a.m., and drove straight to CBS. Those mornings are my cheat days, when I choose a bacon, egg, and cheese sandwich, or an everything bagel with cream cheese and tomato!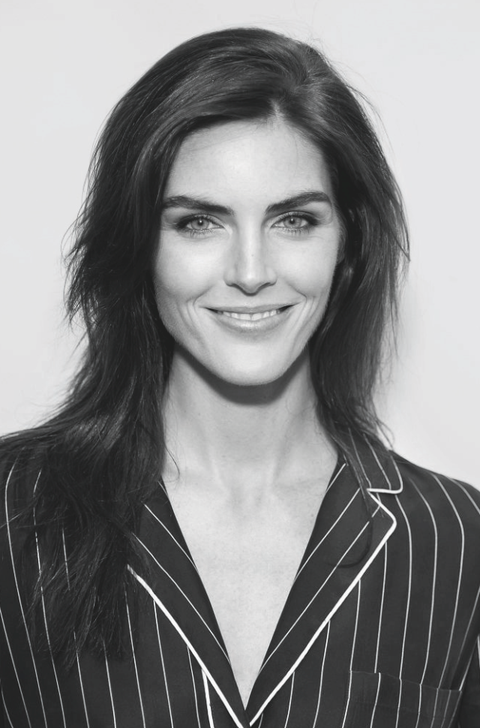 Her workout: I work out every single day for two hours. I do Tracy Anderson Method and SoulCycle. At Tracy Anderson, I do an hour dance-cardio class and then an hour of the definition and toning class. I started doing it eight years ago. I need things that are high-intensity, keep me engaged, and make me feel like I'm going to die after. I don't feel like my day has started until I work out, so that's important to me that I get it in every single day. It makes me feel strong, happy, calm, more confident.
Her guilty pleasure: Chocolate. I eat Peanut Butter M&M's in the morning with my tea.
Robin Roberts, Coanchor of ABC's 'Good Morning America'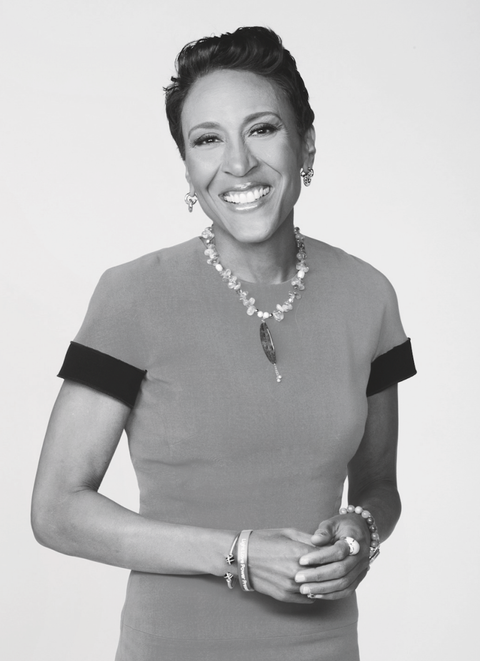 Her workout: Working out is something that I actually look forward to. It helps me get through my busy weeks. I work out twice a week with a personal trainer, who tailors my workouts to what I want to achieve at different times of the year. For the Oscars red carpet, he helps me slim down while keeping me bootylicious.
Her sleep: It's not easy to be a night owl and an early bird. I use Young Living's Dewdrop Diffuser with a drop of lavender essential oil, and it helps me fall asleep.
Her mantra: Hot mess, still blessed.
Anne Wojcicki, CEO of 23andMe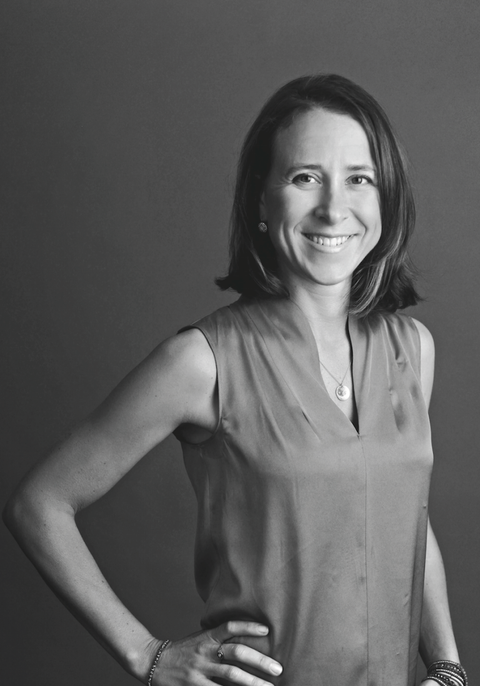 Her health: When I feel like I am getting sick, I take an All One Green Phyto Base vitamin and mineral powder. It makes me feel better when I'm run-down.
Her workout: I do Spin for an hour and yoga for an hour three days a week, weights a few days a week. And I bike to work every day.
This content is created and maintained by a third party, and imported onto this page to help users provide their email addresses. You may be able to find more information about this and similar content at piano.io