5 All-Natural Beauty Products That Actually Work
Even deodorant.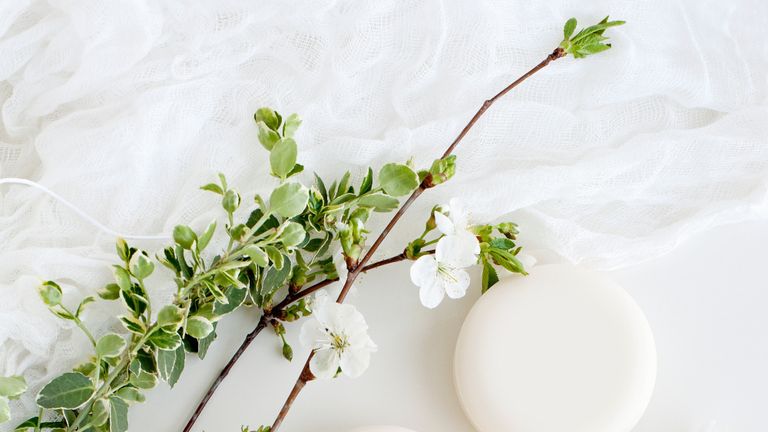 (Image credit: ARCHIVES)
You know when you walk into your favorite department store and are immediately inundated with hundreds of beauty products to choose from? It's...overwhelming.
Thankfully, Rank & Style came along and simplified shopping with their daily lists of the top 10 products in basically every category. And the best part? These lists are created scientifically. They're not based on personal opinion, but on real data from magazines, blogs, department stores, and social media, all of which help to rank products by popularity, quality, and buzz. Today, we're looking at the best natural beauty products on the market, from deodorant to lip balm to a truly decadent face mask.
5. Lavanila The Healthy Deodorant, $14; sephora.com
Deodorant shoppers complain that what's out there in terms of aluminum-free options simply doesn't work. That's not the case with Lavanila's offerings. Their 100 percent aluminum-free 'Healthy Deodorant' offers very effective odor protection in four refreshing scents like Vanilla Grapefruit and Vanilla Lavender. And, thanks to its soothing essential oils, the 'Healthy Deodorant' leaves your underarms smooth, too.
4. RMS Beauty Living Luminizer, $38; net-a-porter.com
Luminizers are a celebrity makeup artist must-have for their ability to brighten up an actress' skin in seconds. So why not give yourself the same star treatment by adding RMS Beauty's Luminizer to your makeup arsenal? It contains organic light-reflecting minerals that leave your skin dewy and glowing wherever you put it. (Rumor is that Gisele Bündchen dabs it on her collarbone and shoulders.)
3. Elizabeth Dehn for One Love Organics Vitamin B Enzyme Cleansing Oil & Makeup Remover, $38; anthropologie.com
There's nothing worse than a makeup remover that leaves you with a thin film of foundation still on your face. One Love Organics is dedicated to making products that are not only rich in organic ingredients (like sunflower seed oil, pumpkin seed oil, and papaya seed oil) but still work.
2. Tata Harper Resurfacing Mask, $55; nordstrom.com
You'll be hard pressed to find a beauty editor that doesn't absolutely love Tata Harper's natural beauty products. Their smell alone makes you want to buy them in bulk. This resurfacing mask has all the good natural stuff you could ask for: aloe leaf juice, bark extract, rose clay, essential oils, and so much more. Plus, having the jar on your bathroom sink will make you look très chic.
1. Ilia Tinted Lip Conditioner, $26; net-a-porter.com
This all-natural tinted lip conditioner moisturizes like a lip balm but packs almost the same amount of pigment as your go-to lipstick. You can reapply it to make your favorite shade appear more intense, or swipe once to get just a light tint along with that serious hydration.
This list isn't complete! To see the rest of the best natural beauty products out there, visit Rank & Style.
Related Rank & Style Top 10 Links:
The Best Beauty Gifts for Valentine's Day
10 Body Exfoliators to Get You Through Winter