Watch This Woman Capture 100 Years of Mexican Beauty in One Minute
This is absolutely breathtaking.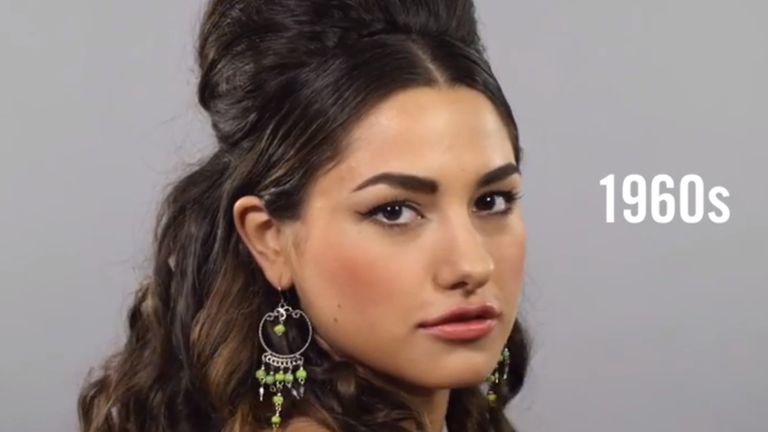 (Image credit: YouTube)
The newest installment of Cut's incredible series depicting what a century of beauty looks like in different countries is here, and this episode brings us the stunning evolution of hair and makeup trends in Mexico.
Featuring model Reyna Marquez, the mesmerizing video depicts just how starkly different each decade really was, from the tight braids of the 1910s to the bright red lips of the '30s to the gloriously poufy pigtails of the '70s and so on.
You should also check out:
Watch 100 Years of Beauty in 1 Minute
Marula Oil Is Your New Miracle-Working Beauty Secret