Bachelorette Party: The Perfect Girls' Night In
Looking for the perfect venue for a bachelorette party, baby shower, or birthday party in NYC? You're in luck!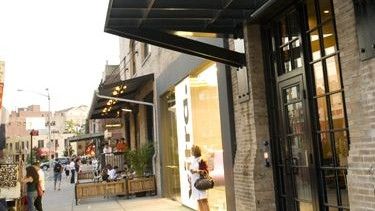 (Image credit: Charlotte Jenks Lewis)
WHERE: Soho House, Pretty Party
WHO: For those overworked, stressed-out New Yorkers. There's nothing better than the opportunity to get together with a few good girl friends to spend some quality hours indulging. Be it for a bachelorette, baby shower, or birthday party, Soho House's private members club is the perfect girl-group venue.
THE EXPERIENCE: The exclusive Cowshed Spa, located on the 3rd floor of Soho House, is an oasis of calm, where you and nine friends are fed, watered, and pampered simultaneously. On arrival, delicious snacks are served and glasses are charged with champagne while the bachelorette and guests relax and catch up in the tranquil candlelit lounge. From here, each guest is taken in turn to be pummeled, ped-ied, man-ied, and massaged for two and a half hours by the staff therapists. Tarot card readings are also available. Post-treatments, the group is led to the private dinning room to enjoy a delicious dinner of scallops, braised fluke, and scrumptious chocolate-covered strawberries.
MUST DO: The reflexology and deep-tissue massage are up there on the list of the best treatments. Plus, guests leave with a goody bag stuffed with delicious-smelling, hardworking Cowshed products with such fabulous names as Lazy Cow (soothing), Grumpy Cow (uplifting), and Horny Cow (seductive).
FOR MORE INFORMATION CONTACT: 212-627-9800; sohohouse.com.